The market for statement-making, beautifully crafted indoor contemporary furniture has flourished over the past decade, as young designers and artisans bursting with ideas have followed their creative instincts and taken production matters into their own hands. Contemporary outdoor furniture, however, sometimes seemed left behind. Even though interior designers and collectors treasured vintage outdoor pieces like the sinuous verdigris loungers of Walter Lamb and the curvaceous cement creations of Willy Guhl, newly designed pieces that transcended functional concerns were hard to find.
The drought is over. A number of furniture designers and makers have noticed the empty niche and rushed to fill it. Architects Rachel Bullock and Molly Purnell, for instance, launched the Los Angeles–based outdoor furniture company Laun last year. "We were at a friend's thirtieth-birthday pool party, looked at the outdoor furniture and realized it was a pretty narrow marketplace. There were some good options but not a huge breadth of options," says Bullock. "We thought people should have pieces that are as appealing for outside as they have for inside."
Determined to do something about this, they taught themselves to weld and began producing pieces like the DeMille chair, which has a frame of powder-coated stainless-steel tubes inspired by Streamline Moderne style, as well as shapely Confetti tables and planters made of colorful terrazzo with pink and yellow stone chips. As with collectible indoor pieces, says Bullock, "the idea is that these are things you can keep forever."
Designers of the Best Contemporary Outdoor Furniture Think Outside the Box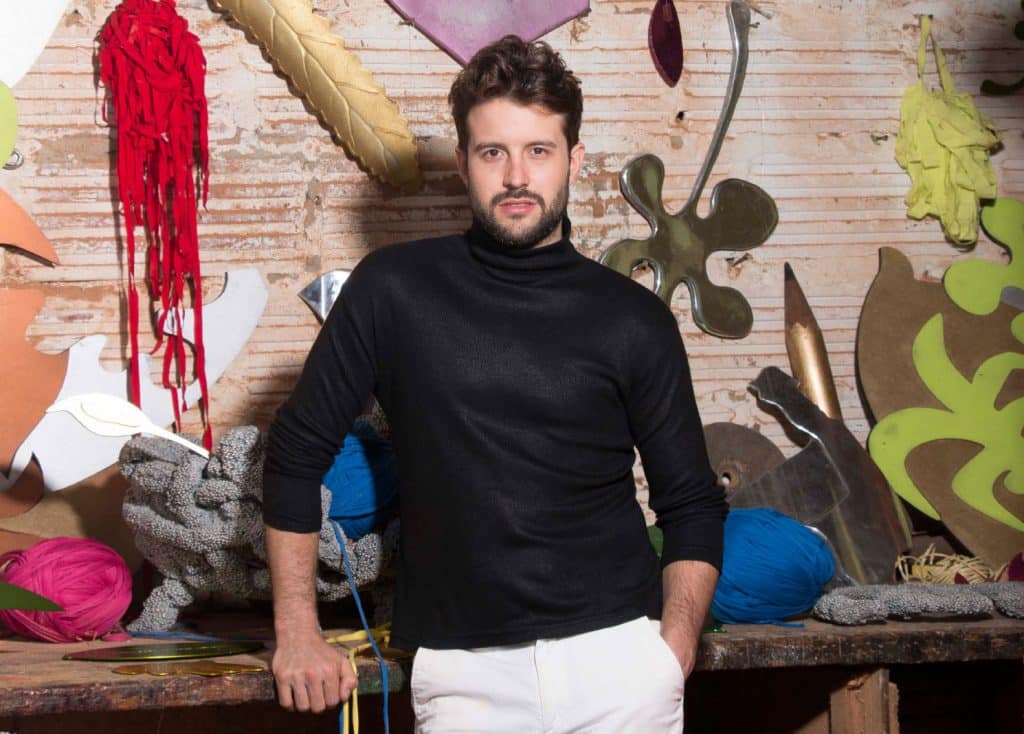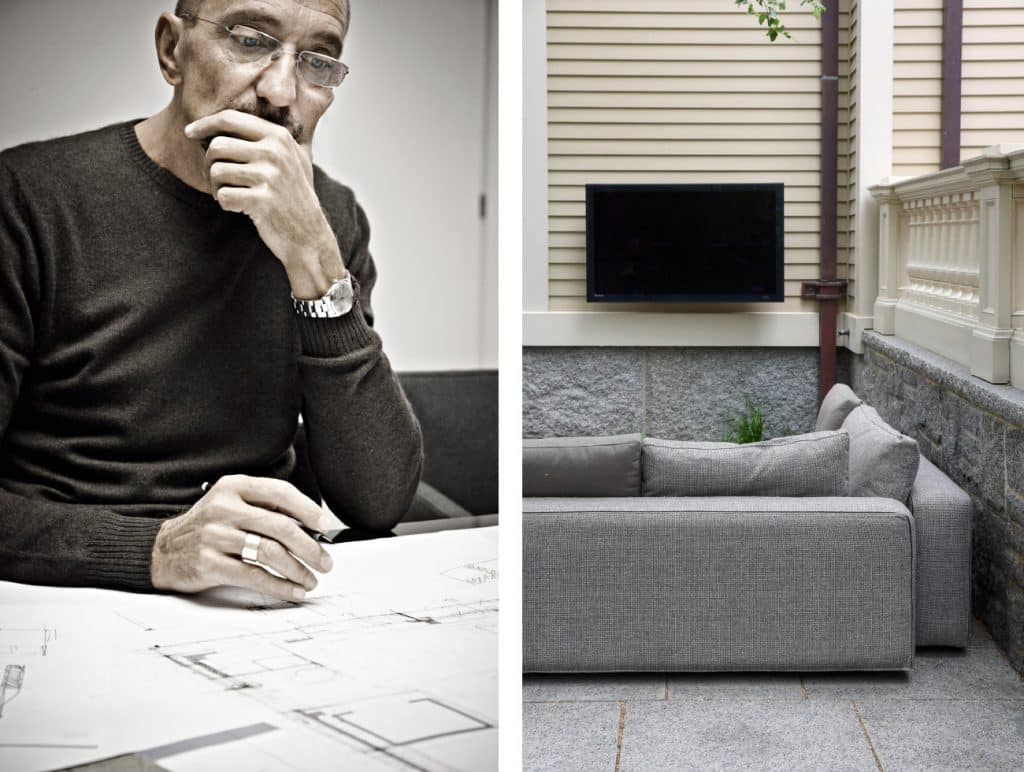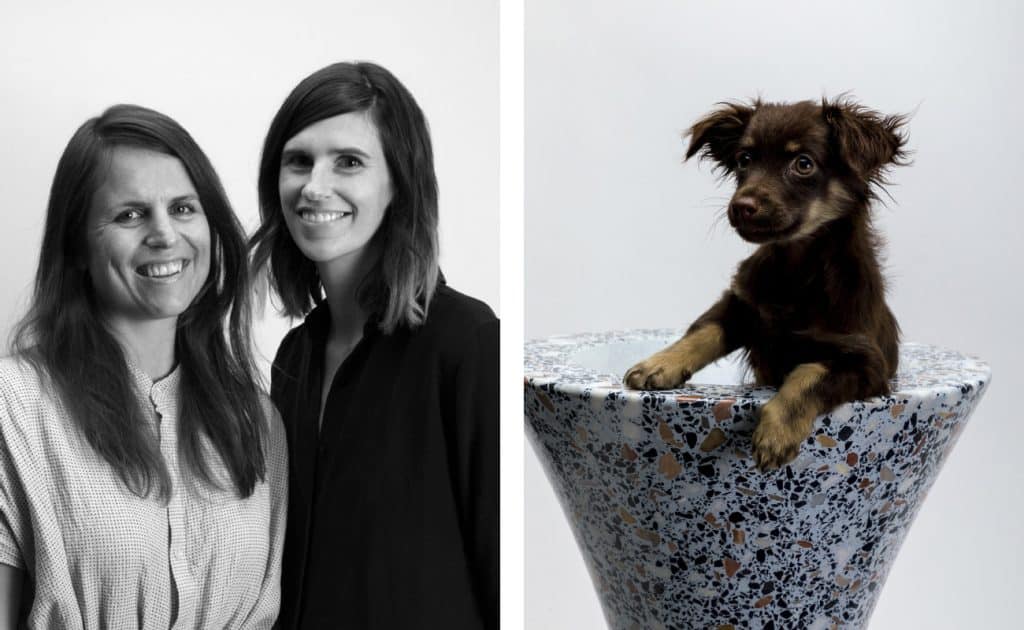 The products put out by Laun and other creative outdoor furniture companies have been a boon to homeowners looking to extend their interior design choices to the garden. "I'm seeing many more varied and interesting pieces of furniture for the outdoors than I had in past years," says Alec Gunn, the founder and chief executive of Gunn Landscape Architecture, in New York. "Instead of being a simple add-on, as they have been at times in the past, these pieces can stand alone as objects of beauty and interest."
David Alhadeff, founder of the Future Perfect, credits two key factors for the wave of new plein air furniture: The way we use outdoor spaces has shifted, and material technology has advanced. "The needs for outside have changed remarkably in the very recent past. The focus has gone from basking in the sun to hanging out in the shade," for health reasons, he says, and a lot of older outdoor furniture doesn't reflect that evolution. "It has opened the door for this amazing renaissance of outdoor furniture."
At the same time, Alhadeff notes, it's easier to design attractive furniture that can stand up to the elements than it used to be, thanks to the availability of more robust, yet more appealing, materials. He points out, for instance, that "there are so many incredible outdoor fabric options from the likes of Pierre Frey, Dedar and Hermès. Technology has absolutely offered outdoor furniture an opportunity to step up to the level of interior furniture."
In many cases, the differences between interior and alfresco furniture has essentially disappeared. Take the pieces that Rodolfo Dordoni, architect and maestro of tailored Italian furniture, designed for RODA. Displaying Dordoni's usual attention to detail, many of the chairs, sofas and tables look as though they were smuggled out of the living room.
Los Angeles–based Bend Goods, meanwhile, simply refuses to distinguish between furniture for interior and exterior use. With powder-coated frames of galvanized steel and cushions made with Sunbrella fabrics, almost all its products can be used anywhere. "I love the idea of furniture than can transition from indoors to outdoors," says Bend founder Gaurav Nanda. He was originally inspired, he says, by the wire chairs designed by Harry Bertoia for Knoll in the 1950s but became dismayed when he couldn't turn up more contemporary pieces for his own home. "I wasn't finding anything that I liked, so I decided to do something new."
The indoor-outdoor distinction has similarly evaporated for the designer Chris Wolston, who makes deeply textured, bulbous terracotta tables and chairs with integrated planters that can be used in either environment. Wolston conceived his collection while studying ceramics in Colombia on a Fulbright grant. "I was interested in terracotta as a material existing throughout the architecture," he says. "I thought it was a really interesting material to work with, but I wanted to transition it away from building blocks to relational sculptures."
Today, Wolston maintains studios in both New York and Medellín, Colombia, designing furniture durable enough to be used just about anywhere, including a recent collection of sand-cast aluminum pieces and an upcoming rattan one. "A lot of my inspiration comes from the landscape here in Medellín — my garden, my home — and this element of being able to live indoors and outdoors," says Wolston. "When I'm designing, I'm always thinking about the exterior and the surrounding environment. For me, outdoor is a very exciting category to work with."
Others are leveraging new manufacturing technologies as they strive to make furniture that caters to the way we live now. Designer Aaron Jones, for instance, was creating a backyard in San Francisco in 2012 when he had the idea of using heated furniture to extend the time his clients could comfortably spend outside. He was shocked to discover that such a thing didn't exist.
Inspired to make heated furniture of his own, he spent a year developing the Helios lounge, a sofa composed of a powder-coated stainless-steel base and a scooped cast-concrete seat with integrated heating wires. It became the first piece manufactured by Galanter & Jones, a company he created and now runs with his sister, Miranda Jones. Since then, the siblings have expanded the line to include chairs, benches and tables. "They're similar to the concept of radiant-heated floors, except that they have a lot more power," says Miranda. "They're kind of like sculptural appliances or functional art. They're great around a fire pit or for when you get out of the hot tub."
The Chinese studio Bentu Design has also been experimenting with electrifying concrete but for a different reason: to create minimalist outdoor lighting. Its collection, available through Savannah Bay Gallery, ranges from small cube-shaped sconces that blend into concrete walls to larger light "frames" that sit on the earth like luminous garden totems.
In Chicago, Zachary A. Bitner, of Zachary A. Design, has developed furniture fabricated of a concrete-like substance that addresses one of that material's biggest drawbacks: its heft. With real concrete, a single chair can weigh hundreds of pounds, making it extremely difficult to move and problematic for rooftop terraces where there are weight limits. Using a proprietary blend of fiberglass and resin nearly indistinguishable in appearance from concrete, Bitner makes muscular outdoor chairs that weigh only 50 to 60 pounds each.
"It provides a real sense of surprise," says Bitner. "People are always amazed that they can pick it up. Their reaction is often literally jaw-dropping."
Bitner started small in 2009 but has since grown the company considerably as the products began attracting both upscale residential and hospitality designers. He has been heartened to see other designers acting on similarly fresh ideas. "We were trying to bring something new to the outdoor world, because it was really stale for a long time," he says. But that's no longer the case. For designers and homeowners looking for outdoor furniture that's the equal of indoor furniture, he says, "it's become so much better."