The Habsburg line began in the 12th century, when, legend has it, a knight named Radbot found his lost hawk (Habicht in German) perched on a hill in what is now northern Switzerland and built his fortress on the spot, naming it Habichtsburg, or Hawk's Castle.
Believe that tale or not, what we know for sure is that this powerful 800-year dynasty continued into the early 20th century, when Karl Franz became the last Austrian emperor by ascending to the throne after his elder brother, Austrian Archduke Ferdinand, was assassinated in 1916, an act of violence that instigated World War I. (By the end of that conflagration, the map of Europe had been redrawn and the Habsburg reign was at its end.)
Ruling as kings of Europe — and often simultaneously crowned titular Holy Roman Emperors — the Habsburgs used war, diplomacy and strategically planned marriages to control a vast region from their seats in Austria and Spain.
Now, this fascinating dynasty is the subject of a major exhibition at the Museum of Fine Arts, Houston, titled "Habsburg Splendor: Masterpieces from Vienna's Imperial Collections." On view through September 13, the show tracks the fates, fortunes, art holdings and royal accoutrements of the Austrian side of the House of Habsburg through 100 items — many never before seen in the United States and on loan from the Kunsthistorisches Museum, Vienna. These include Greek and Roman antiquities, medieval armor, courtly table settings, royal costumes, centuries of the finest decorative arts and entire carriages, thoughtfully organized by curator Monica Kurzel-Runtscheiner, director of the Imperial Carriage Museum in Vienna, in collaboration with experts at various U.S. venues. (Following the show's close in Houston, it will move on to the High Museum, in Atlanta.)
"This exhibition chronicles the art of leadership through enlightened patronage," says Gary Tinterow, the MFA Houston's director. "But to me more importantly, we have brought major masterpieces of European painting not seen here before. In one staggering display, a single room holds The Crowning with Thorns by Caravaggio; a portrait of Jane Seymour Queen of England and third wife to Henry VIII, by Hans Holbein the Younger; and the stunning Jupiter and Io by Correggio."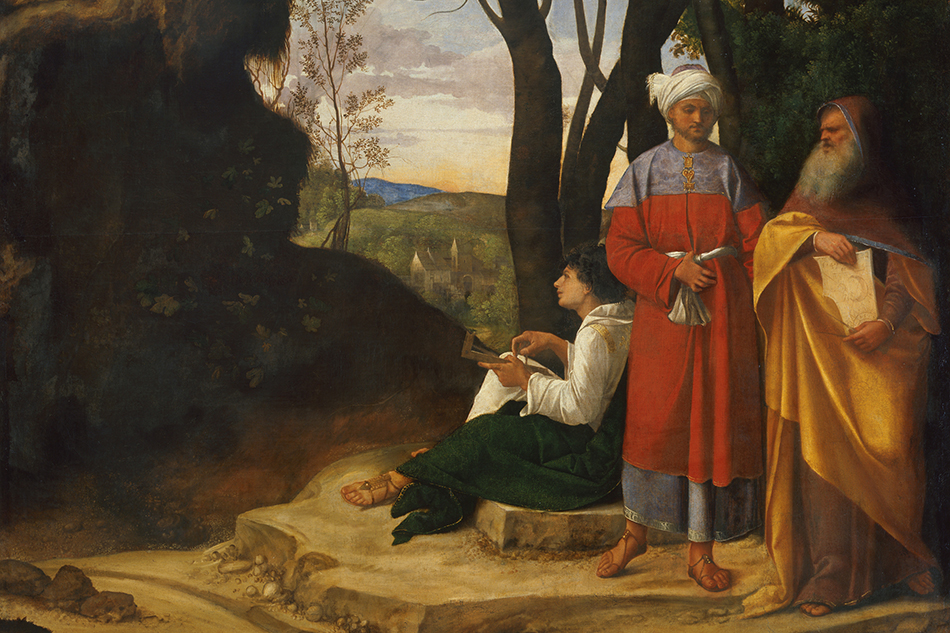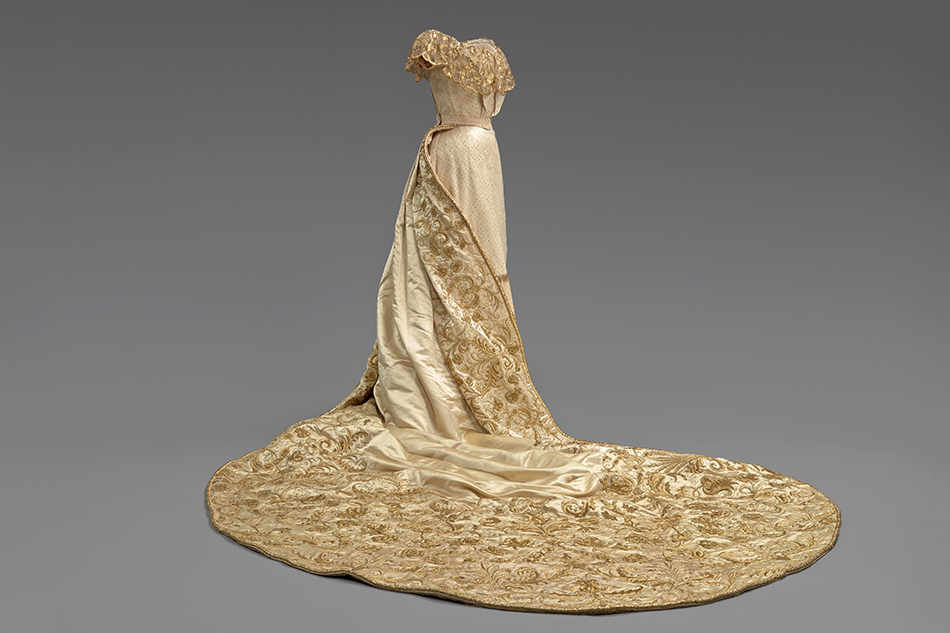 Tales of Habsburg genius, inbred madness, piety, license and largesse abound in historical records. Noteworthy among the featured characters is the devout Maria Anna, who at 14 was married off to her uncle  King Philip IV of Spain, and so fortified the link between the Austrian branch of the Habsburgs with the Spanish — and its holdings in Naples, Portugal and the New World. The duo is famously depicted in Diego Velázquez's iconic portrait Las Meninas. And although Las Meninas isn't on view (nor is it part of the dynastic holdings), another superb portrait painted circa 1652–53 by Velázquez is included in the presentation, this one of the princess Infanta María Teresa, the eventual wife of Louis XIV of France, who was Philip IV's daughter by his first wife, Elizabeth of France.
Also seen here are paintings by masters Giorgione, Peter Paul Rubens, Domenico Tintoretto and Titian, as well as engaging multi-object vignettes. In one installation, a complete suit of armor for an emperor is displayed as if mounted for war. Indeed, the Habsburgs' early rise to power is embodied in such objects of war as armor, jewel-encrusted sabers, jousting weapons, tapestries and a stunning rock-crystal goblet made for Emperor Frederick III in the 1400s. The dynasty's golden age, in the 17th- and 18th-century Baroque era, is charted via stunning religious and secular artworks, commissioned to consolidate Catholic power during the fraught Reformation period. The last section of the show displays sumptuous 19th- and early-20th-century ball attire, jewels and official imperial uniforms.
The Habsburg rule may have ended nearly a century ago, but the family lives on. In fact, according to Tinterow, Houston has its very own member. "Maria-Anna Galitzine saw this show, and said it was like looking at a time long past as well as a very real part of her life," he explains. "We have a painting of the royal carriage stopped just after the Coronation of Karl Franz in 1916; the Empress — Ms. Galitzine's grandmother — steps out with little Crown Prince Otto, then just a boy wearing the elaborate ceremonial attire we have on view. That is all quite amazing."