John Pawson, London's noted minimalist architect, designs structures that are poetic and introverted. New York–based Peter Eisenman builds infrequently and spouts avant-garde theories and sharp-elbowed provocations. If an acolyte managed somehow to synthesize these opposite influences, how could the result be anything less than arresting?
In fact, there's no need to speculate, because the New York architect Jean-Gabriel Neukomm calls both men his design heroes. "I've had a counterintuitive career arc from Peter to John," says the principle of JG Neukomm Architecture, a protégé of both legends. He first met Eisenman as the father of a high-school friend. They would hang out at his friend's home, on New York's Upper West Side, listening to the Clash while checking out the various fantastical schemes Eisenman père happened to be working on. "I thought, 'This is a man who reads philosophy, and his buildings look like art,' " Neukomm recalls.
Later, when Neukomm himself studied philosophy at Haverford College, in Pennsylvania, the elder Eisenman happily agreed to debate him about what exactly architecture could and should be. A series of deep conversations followed on the nature of the avant-garde. Upon Neukomm's graduation, Eisenman offered him a professional internship that proved a fortuitous point of entry for a budding architectural intellectual.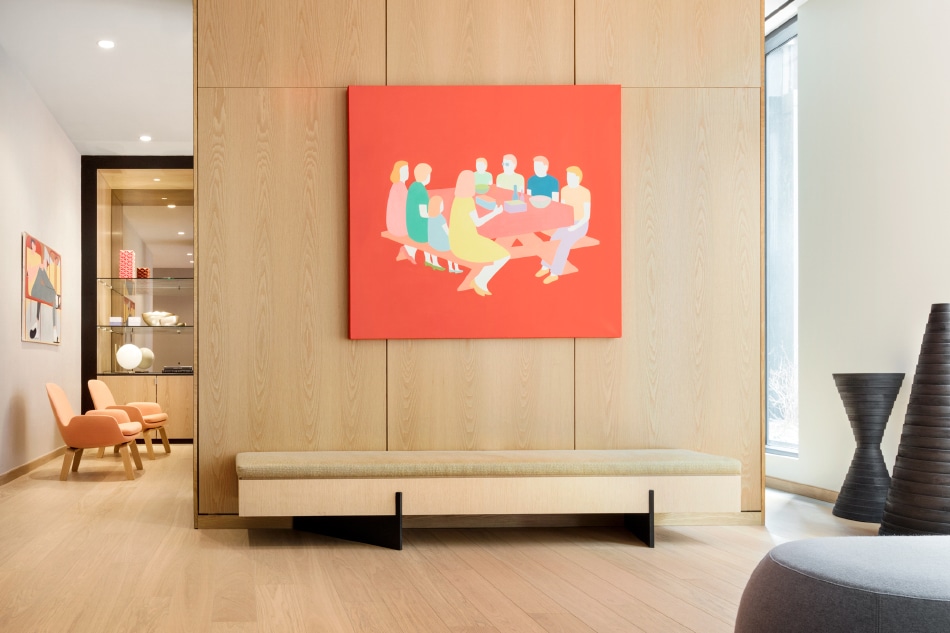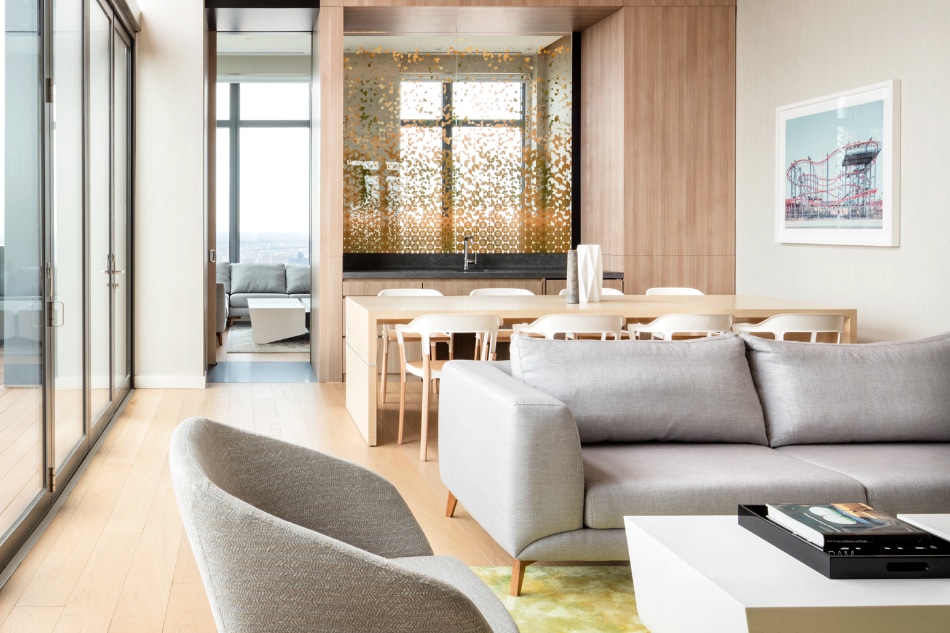 Eventually, Neukomm says, Eisenman "shipped me off to Princeton," where the older man taught, for graduate studies. Afterward, with his architecture degree in hand and having gained his own license, Neukomm was hired by Pawson to keep his high-profile stateside projects humming. These included apartments for Calvin Klein and Ian Schrager, plus the Continental Hotel in Miami, all of which Neukomm terms his post-graduate education. "We were doing the highest-quality work for arguably some of the most interesting and important people in the world," he says.
He and Pawson continued quietly together this way, even after Neukomm began simultaneously serving as the N in the award-winning Manhattan firm SPAN Architecture. "A Swiss banker father gave me the left brain, and my French mother the right brain," he jokes about his ability to build successful practices while growing creatively. SPAN became sought after for luxury residential and hospitality design; one particularly striking pool house was featured on the cover of a 2012 issue of Architectural Digest. In this same period, Neukomm completed what remains his most widely recognized private-public commission: In New York's Midtown, he designed the luxe CORE Club clubhouse with a members' spa and restaurant for power lunches, plus function rooms and even a private cinema.
CORE was positioned as a new kind of gentlemen's club, for men and women, where wealth and ambition were the primary criteria for admission. Neukomm's cozy yet architecturally bold interiors helped attract a membership among what a New York Times article called the "new rich." Such interiors work, he found, narrowed his practical focus to the nuts and bolts of building working rooms and then furnishing them. "Being a young architect in New York with a focus on smaller projects, it's not easy to bring in heavy-duty theoretical apparatus," he says.
A series of projects at New York's Marian Goodman Gallery, where his wife once worked, enhanced Neukomm's appreciation of designing for art. More recently, he was commissioned by the prominent art and creative director Fabien Baron to overhaul a Greek Revival townhouse on Ninth Street in the West Village. "It had been renovated in a pastiche, so we changed baseboards and door hardware," the architect explains. The spaces are now clean and very modern but still related to the historical shell. "You're constantly bumping up against how people lived a hundred years ago versus how they actually live today," he says.
For a development company president's own home in the Apthorp, joining two adjacent apartments in the full-block Upper West Side Italian Renaissance Revival pile, he achieved an extremely contemporary feeling with a design that was "not historical but had detail," he says. "Interiors really rely on the relationships of elements at very small scales to communicate the beauty of space," he explains. "There isn't that much to talk about when you walk into a Sheetrock box, and I want my work to speak.
"If whatever you are touching isn't exquisite, then we haven't done our job," he continues. "The word subliminal comes up a lot, since we're not trying to hit anyone over the head but leave clues about our motives." Despite the dialogue he seeks with the past, he says he pursues design "in a very twenty-first century way." That means, for instance, depending on laser-cutting CNC machines to fabricate elements like his triangular tracery for the tensile bronze lobby screen at Tangram House, a new mixed-use residential development in Flushing, Queens. The unexpectedly luxurious apartment tower will have white-oak plank floors, walnut paneling and Asian-inflected accents. "We're here to listen and make surprising things, not to enforce a design agenda," Neukomm says, sounding like neither Pawson nor Eisenman but like a marvelous neighbor with the kindest and most generous of intentions.
---
Jean-Gabriel Neukomm's Quick Picks on 1stdibs