April 11, 2021Behind many a great woman who has founded her own business is often one of her children, lending a hand or even leading the way in many respects. Such is the case at these four luxury jewelers. And why shouldn't the members of the next generation help hold the reins? Starting at the very beginning of their lives, they learned from the best.
---
Ella Gafter
Even before Ella Gafter founded her namesake collection 40 years ago, she was a formidable presence in the jewelry industry. As a Rome-based gem dealer, she sold pearls and precious stones to retailers and jewelers but was often dissatisfied with how they made use of the rare materials she worked so hard to source. Instead of grousing, she decided to design jewels that would do them justice, focusing primarily on pearls — Akoya, Tahitian and South Sea. She explains her fascination with the lustrous marine treasures simply: "Every woman looks better with pearls than without."
Her daughter Talila Gafter, then an undergrad at Harvard, was her ally in getting the project off the ground. Together, they made the rounds to stores with Ella's first efforts. "We had a little pouch with eight pieces and we sold everything," Talila says. After graduation, she "was involved one hundred percent" in building the company, whose pieces are handmade by master jewelers in Naples.
The designer insists that her unwavering focus is the source of her success. "There's no compromising for me," she says. She's been known to replace the pearls in a single piece time after time until she's certain she's achieved her ideal result. "A pearl you have to respect," she explains. "You have to put it where it wants to sit."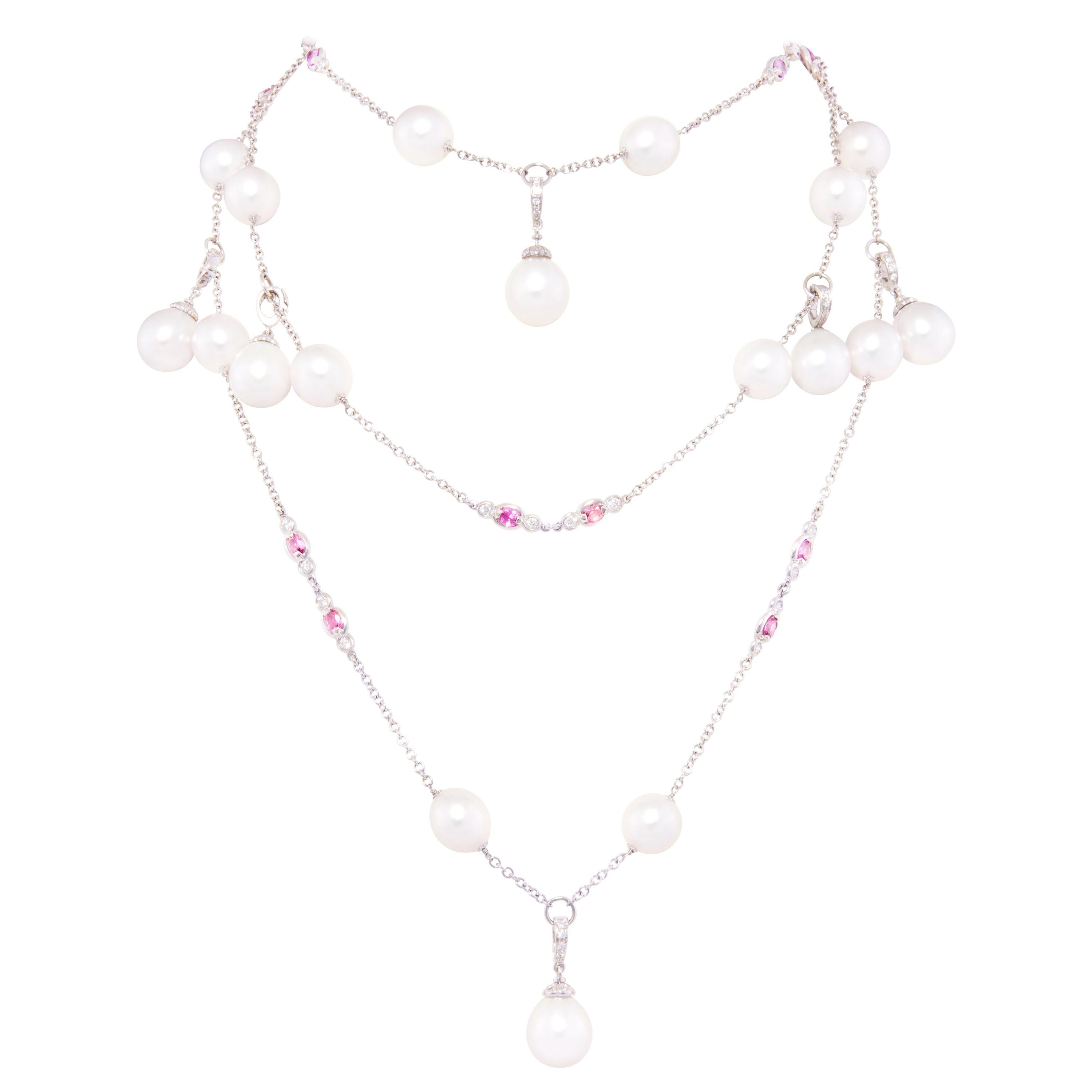 Ella describes the collaboration with her daughter as a "partnership," with each having her own domain. "I'm all fantasy; Talila is the concrete one," she says. The company is now based in New York City, with Talila as its president while Ella is firmly at the helm of creative decisions. "I've never made a design suggestion to Ella," says Talila. "Nobody does."
That forbearance has been earned, says Talila. "I admire that Ella doesn't take no for an answer, her tenacity, her extraordinary ambition. She believes as long as there is life, there is a lot of beauty to create. She's a force of nature."
---
COOMI
Mother and son Coomi and Sahil Bhasin always intended to join forces in a family business, but it was buildings, not jewels, that they first planned to create together. Coomi and her husband ran a successful construction company based in New Jersey and expected their oldest son to join the firm after earning a master's degree in real estate development from NYU.
Fate intervened when Coomi's lifelong enthusiasm for jewelry became something more. In 2002, after seeing a few pieces she had designed as a hobby, staff from Asia Society, the New York nonprofit on Park Avenue, asked her to create a capsule collection of jewelry that would be sold to raise funds for the institution. Her gold and diamond designs, a remix of motifs redolent of her childhood in Bombay (now Mumbai) and studies of textiles and architecture, were an instant hit.
After seeing the enthusiastic response to his mother's designs, Sahil persuaded her to make her pastime a full-time occupation. (Coomi insists his motivation was somewhat self-interested: "His main reason was the beautiful women he would meet," she says with a laugh.)
"We learned the nitty-gritty by falling into it," says Sahil. "We grabbed a suitcase and traveled around America trying to get into stores, and everyone said no." After refining the production of their original pieces, Neiman Marcus became their first retailer.
Their division of labor is straightforward, says Coomi. "I do the fun part — design and production and travel. Sahil does everything else."
But his fingerprints can be found in some of the most precious pieces Coomi creates. "I pushed my mom to work with finer stones," he explains. The Paraíba tourmalines, fancy-color diamonds and emeralds that have found their way into the collection owe their presence to him.
The two have radically different but complementary temperaments. "I'm very impulsive; he is not," says Coomi. "He thinks things through and focuses on details, like how important it is to make pieces that photograph well. We love each other no matter what — even when we disagree."
Sahil is equally appreciative of his mother's qualities. "Her way of looking at things is so unique. Sometimes we buy things, like antiquities, and I have no idea how we'll use them; she'll transform them into wearable sculpture. It's changed the way I look at the world."
---
Alberto
Sharon Hakimian was conversant in the language of gemstones before she was out of grade school. "I grew up in a colorful, glittering world," she says. Her parents, Betty and Albert Hakimian, founders of Alberto jewelers in Great Neck, New York, centered their vast and wide-ranging brand — prices begin under $1,000 and reach more than $100,000 — on stones in every extravagant hue and were early adopters of tanzanite, a violet-blue gem whose intensely colored stones are highly prized.
Betty views their American-made jewels as heirlooms in the making. "They stay in the family," she says. It's not unusual for her to field requests from clients for services like cleaning decades after their purchase. "Our service doesn't end when something is sold."
The decision to work with her parents was an easy one for Sharon. "After college, everything just fell into place," she reflects. "I was always interested in the worlds of fashion and design." And her skills as a digital native who couldn't recall a world without Facebook proved useful in helping expand the brand her parents built. She concentrates on "marketing, e-commerce, photography and communicating with customers," she says. "Making a personal connection online is something I understand."
A personal connection of a different sort helped her understand the family business in a way she hadn't before. "She didn't know who the client would be for our jewelry — then she got engaged," says her mother. "Every engaged woman needs an engagement ring and wedding band, pieces for engagement parties, bridesmaids gifts, earrings and a necklace to wear with a wedding dress. That's often how it starts."
Sharon's Gen Z style sensibility was a source for design inspiration too, says her mother. "We've always done classic tennis bracelets, but Sharon mentioned that paper-clip bracelets had become very popular and that we should combine the two. The first samples sold right away."
Their collaboration has been effortless, thanks, at least in part, to Betty's leadership. "She treats everyone on our team, including me, as equals," says her daughter. "We can't move forward without caring about the people in even the smallest part of production."
---
Kunsthandel Inez Stodel
As a child, Leonore van der Waals tagged along while her mother, Inez Stodel, hunted jewelry fairs and hidden sources in London and Paris for antique jewelry to stock her Amsterdam boutique. "I enjoyed it, but I didn't know I was developing an eye," she says. "I learned to see how Inez sees, how Inez looks at art. That was my main jewelry education."
Her unwitting training in spotting collectible rarities would come in handy years later when Inez was injured in an accident and unable to return to her boutique for a year. Leonore decided to take the reins, leaving behind a career as a lawyer with a prestigious firm.
Inez was "happy and astonished" when her daughter became involved in 2004, nearly 40 years after she opened her shop. The two have worked together ever since, with the younger leaving a mark on both the boutique's curation and its approach to selling jewelry.
Originally, "I had a collection from the sixteenth century to Deco, maybe a bit of nineteen-forties, but not later," says Inez. "Then I went back to the shop and waited for people to come and buy. No computer. That was it." Leonore explains that she has added "modern things" to the mix, like "Swiss jewelry from the seventies and eighties," while maintaining rigorous standards. "We have a small store. Everything has to be exquisite or fun or different or special."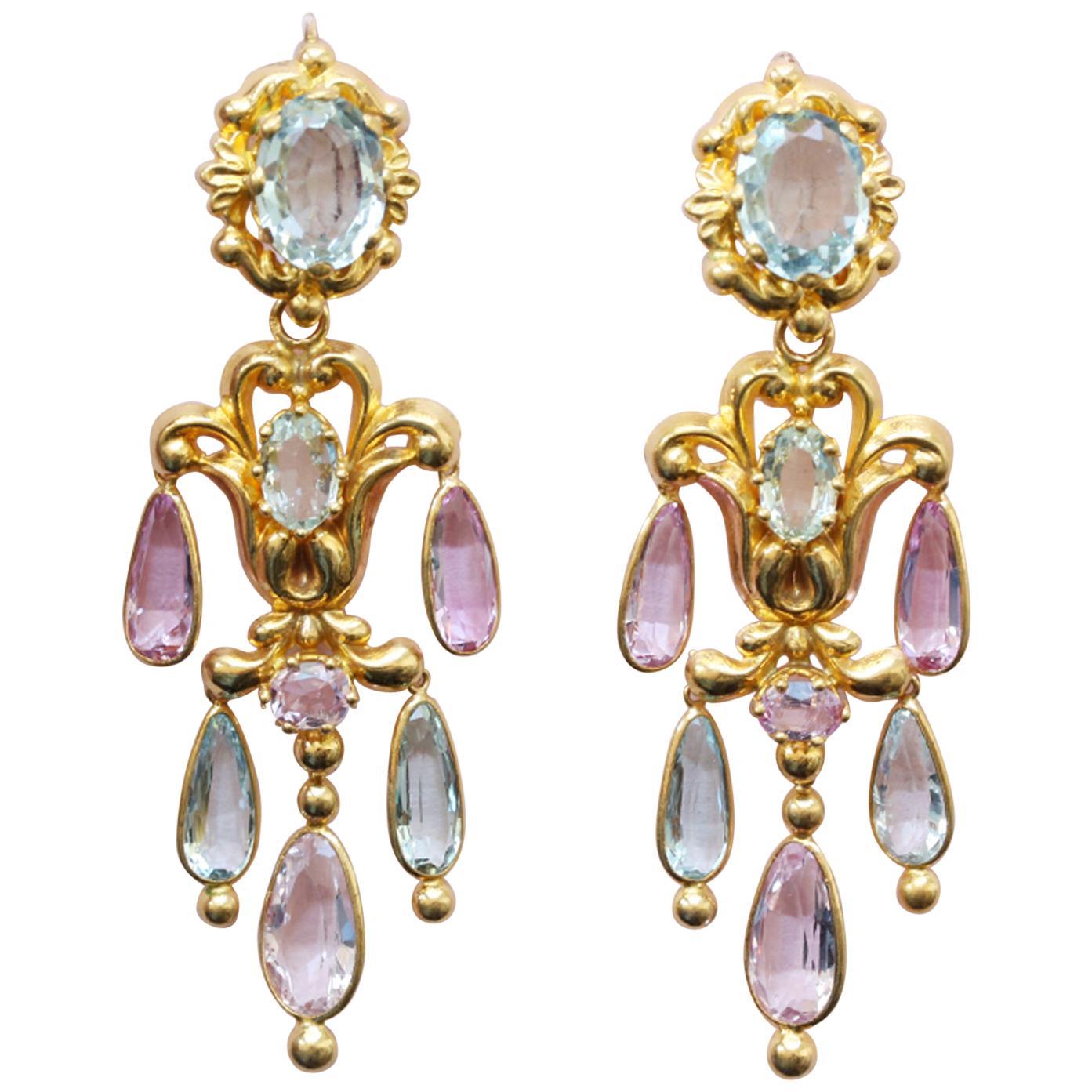 Their favorite finds in the current inventory include an etched gold band that dates to the early 17th century and an 1860s mermaid stickpin with an agate body, a diamond-bedecked tail and a basket of pearls atop her head.
And, unsurprisingly, computers now play a significant role in their daily affairs, starting with the sizable number of clients who shop online and discover the boutique through 1stDibs or Instagram.
Whether yet another generation will maintain the Inez Stodel legacy is an open question. Leonore hasn't yet begun the informal jewelry instruction of her own children (ages 9, 14 and 15). "I'm having great fun," she says. "Maybe I should start!"
---