October 17, 2021For photographer John Dolan, weddings aren't just about joining two people in an intimate bond. They are landmark events bringing together friends and family in an expression of love, respect, kinship and cooperation.
"Weddings are incredibly rich environments. I see them as a social experiment, a way of studying people who are united together for a singular reason," says the lensman, whose eloquent images have been featured in the pages of Vogue, Harper's Bazaar and Country Living and whose fine-art prints are represented by Robin Rice Gallery in New York.
Now, Dolan's wedding photographs have been collected in a book. The Perfect Imperfect (Damiani) contains more than 120 images taken over the course of his 30-year career, along with an essay by Martha Stewart.
With an eye for the unconventional and "in-between" moments that add color to this special day, Dolan has immortalized the nuptials of people from all walks of life, including such celebrities as Will Smith, Ben Stiller and Gwyneth Paltrow.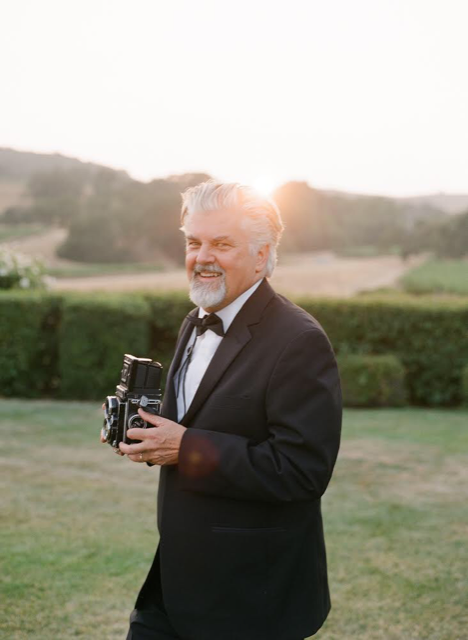 His strong tonal images are infused with nuanced storytelling, portraying instances of joy, unity and trepidation that come together to create a unique event that can't be replicated but can be recaptured.
Many of Dolan's photographs are playful and irreverent, his subjects often caught off-guard and snapped at unusual angles: A group of wedding revelers is shown being showered with champagne on the dance floor; a barefoot bride breaks free from his frame, her head and torso out of shot, her shoes left behind as a memento; a bride cools her underarm in front of an air conditioner, presumably to avoid dripping sweat as she walks down the aisle.
In other photographs, Dolan applies a soft-focus that produces a dream-like quality. You see this in the picture of a young bride twirling around in her tulle petticoat, the diaphanous fabric catching the light like a delicate mist.
A similarly hazy image captures a couple kissing while sitting at their wedding table. Here, the blurry background becomes a blanket of amber tones, enveloping the newlyweds in a fiery glow.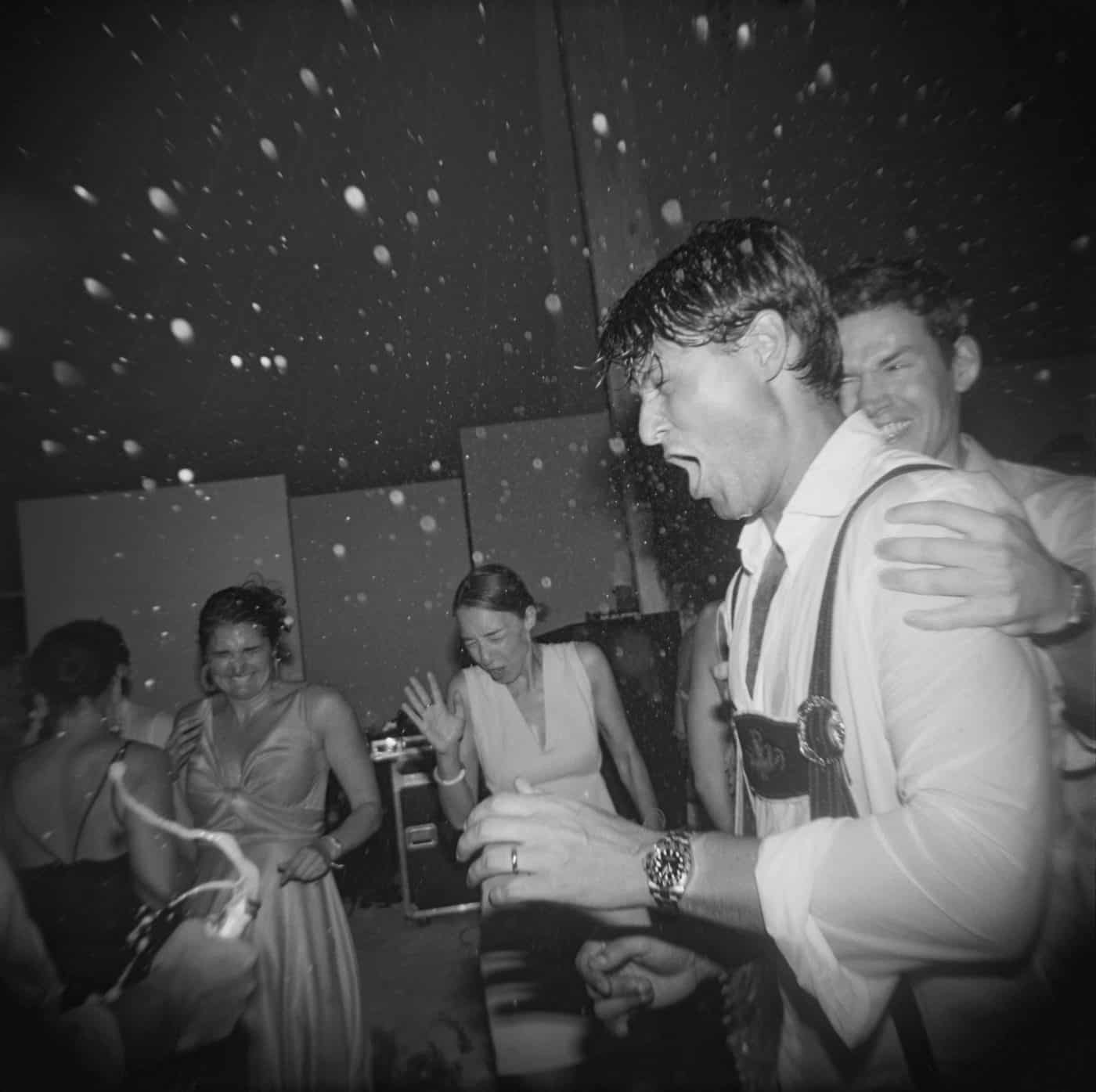 "I've never seen myself as a wedding photographer but as a photographer who goes to weddings," says Dolan, who considers his role that of trusted observer.
"I'm not there to simply spotlight the bride and groom but to act as a family documentarian," he continues. "There can be moments of great solemnity, rapturous enthusiasm and quiet melancholy at a wedding, because they are highly complicated and emotional things. When you peel back the layers, you realize each wedding is a short story that should be retold, a collection of all the different parts of a couple's life coming together in a single day."