November 21, 2021Taki Wise, who cofounded New York's Staley-Wise Gallery in 1981, has studied the work of hundreds of photographers. But she has never seen anything quite like the images on the gallery's walls right now.
"When you get close to one of the prints, you might see a mosquito stuck to it," says Wise, explaining that the artist, who went by the name Kali, processed her photos in her Palm Springs swimming pool, so all kinds of things adhered to their surfaces. In Kali's view, this was a feature, not a bug.
According to her former son-in-law, the photographer Len Prince, Kali thought of the black-and-white prints she produced in her darkroom as starting points. A print became art when she jumped into the shallow end of the pool with it, poured dyes over it and danced with it, sometimes for hours. The results were moody and psychedelic abstractions layered onto already haunting images.
Kali, born Joan Marie Yarusso in 1932, was a Long Island housewife in the early 1960s — her married name was Archibald — to decamp to Southern California, leaving her husband and children behind. She rechristened herself Kali (after the Hindu goddess of time, doomsday and death) and joined the burgeoning youth culture.
Her most distinctive creations were the photographs — among them portraits of a young Cindy Sherman — that she printed at 16 by 20 inches and then augmented in the pool. She called the process Artography, even taking the time to trademark the word.
Kali's exuberant pictures perfectly captured the mood of the '60s. That meant they also reflected the mood of New York in the summer of 2021, when a vibrant youth culture seemed to be emerging in Lower Manhattan, where Staley-Wise is based. That's one reason Wise and her cofounder, Etheleen Staley, decided to show her work only a few months after it came to their attention. "It seemed like there was something right about it, now," Wise says.
The pictures (which Kali stopped creating around 1974) were brought to Staley-Wise by Prince, who has shown his own portrait and fashion photography at the gallery for 30 years. For much of the 1970s and '80s, Prince was married to Kali's daughter, Susan, but incredibly, he never knew that his mother-in-law (by then married to a successful lawyer in Pacific Palisades) had been a photographer.
"We never talked about what she did," Prince says. "To me, she was just an eccentric." Susan knew a little more than he did. But in 2016, after moving her mother to a nursing home, she discovered a bunch of locked suitcases, marked with skulls and crossbones, in her mother's house. Inside were hundreds of Kali's Artographs.
Susan had a stroke — literally, Prince says. When she regained her ability to speak, one of the first things she did was call Prince, with whom she hadn't been in touch for 30 years. "I'm kind of in a jam," he remembers her saying. "Would you look at her photographs and tell me what you think?" She sent him one of the white suitcases. "I opened it, and I was, 'Oh, my God!' I had never seen anything like it."
He called Susan and said, "I think your mom was a genius. These are crazy great." Susan began shipping more work to Prince's house in Upstate New York, which he completely reorganized so he could sort through, catalogue and photograph the massive trove.
In addition to some 740 Artographs, there were two other bodies of work: First were hundreds of images that Kali had projected onto Polaroid film in a darkroom, creating eerie, layered effects. Second were some 83 rolls of undeveloped 35 mm film that turned out to contain images of video screens on which Kali, in the early 2000s, monitored the sky above her house for UFOs.
Last year, Prince and art director Sam Shahid produced a four-volume compendium of Kali's artistic output, with an introduction by journalist and filmmaker Matt Tyrnauer; a smaller book is coming out in 2022. (Both are from powerHouse.) Altogether, Prince has spent five years sorting through Kali's oeuvre, a job that is ongoing and for which he says he has received no compensation.
He sold most of the original work (on his ex-wife's behalf) to Emory University, where his own archives are located. He withheld just 20 Artographs, 17 of which are at Staley-Wise through December 4 — and also available on 1stDibs. (Unless Emory begins selling pictures from its archive, these are the only original Artographs that will ever be available for purchase.)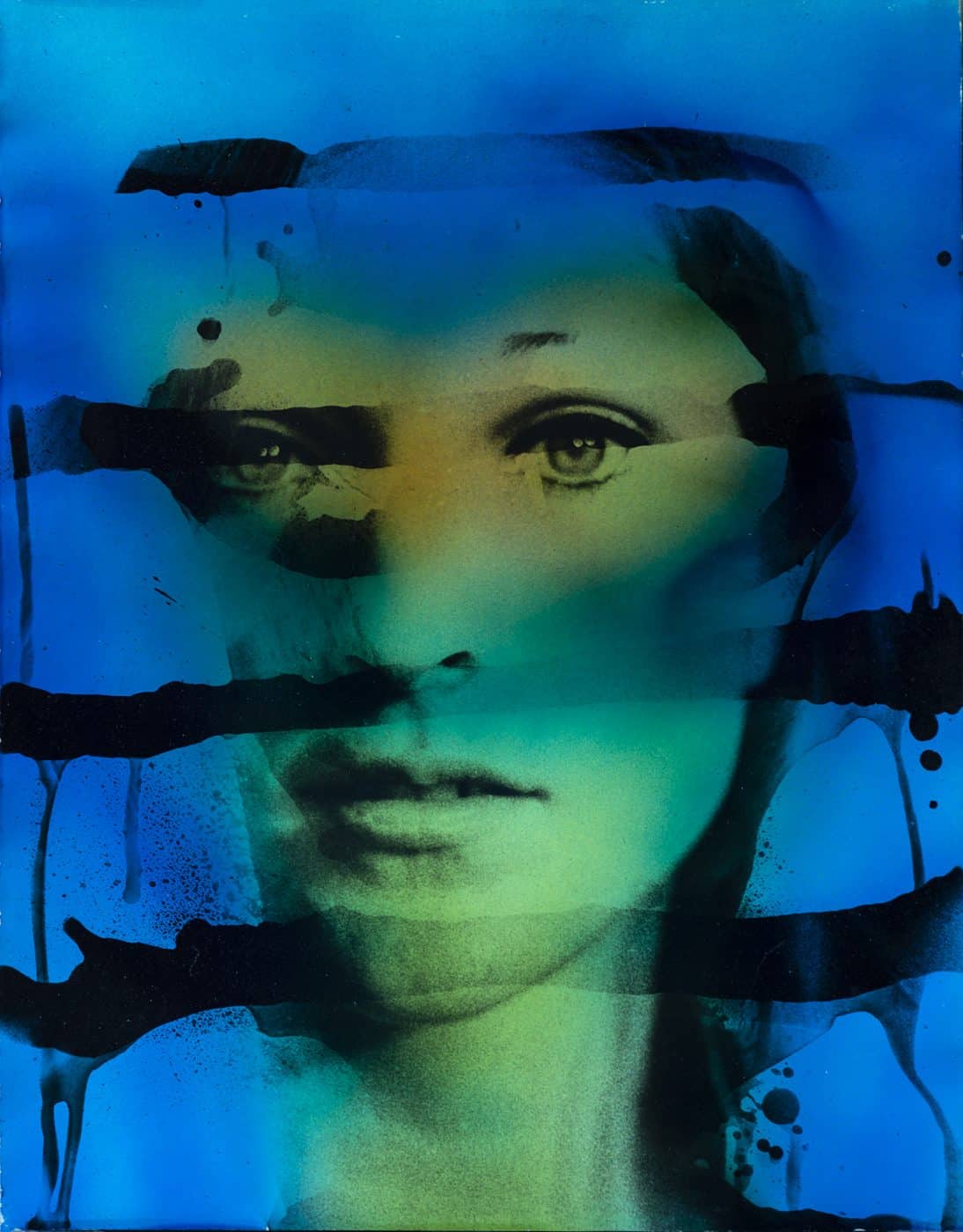 The Staley-Wise show also has Kali's notebooks, containing sketches and details about the UFO sightings, as well as 22 of the Polaroids and 26 photos of surveillance camera screens. The latter have their own room at the gallery. As Wise explains, "They're wonderful, and they needed special lighting."
The gallery is also selling 30 blowups of Kali Artographs made from photos Prince took using a Leica camera. The resolution is so high, Prince says, that he can create prints as big as 9 by 12 feet. The ones at Staley-Wise are up to 40 by 50 inches.
Prince has made Kali a star, the subject of countless articles, including a major piece in the New Yorker. "They've never published one of my photos, and my deceased former mother-in-law gets ten pages," he says a bit ruefully. Does he mind?
"Not at all? My mission is to let the light shine on her. Now, it's shining on her, and I'm proud." Then he adds, "And wait until you see her paintings."