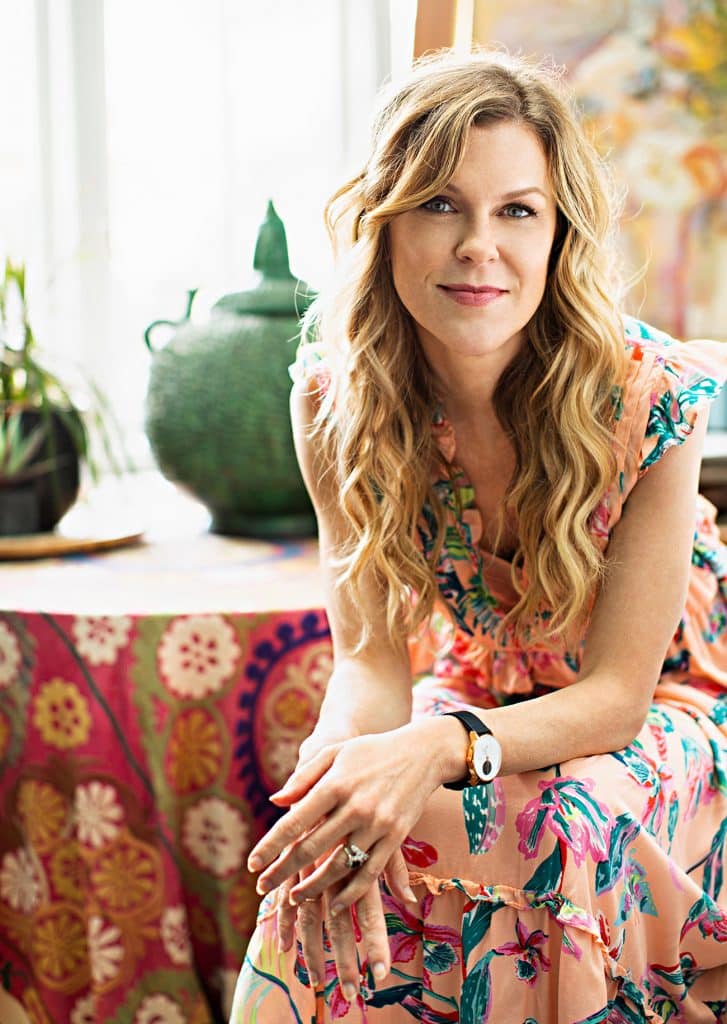 June 14, 2020One of the things Kati Curtis misses the most in our current state of lockdown is being on the road. "I travel a lot for projects, and for inspiration," says the Manhattan–based designer, whose work ranges from cozy, relaxed family homes in the countryside to glamorous city apartments, most of them located in the Northeast. "Seeing other places and cultures feeds my soul," she explains, adding that she had just returned from a trip to India with the Soane Foundation when the shelter-in-place rules went into effect.
But being in New York full-time hasn't dampened Curtis's enthusiasm for work. In fact, she's spending more time than ever in her office, which she and her husband, Simon Curtis — who became Kati Curtis Design's chief operating officer three years ago — have to themselves, since her staff is working from home. The double-height space, with a mezzanine and skylight, is located on West 57th Street in a 1908 building that once housed the studio of American painter Childe Hassam. "I'm using this time to hone my skills," Curtis says, "doing interior renderings and paintings."
She also participates in weekly calls with the Design Leadership Network, Leaders of Design and the Decorators Club regarding issues like protocols for job-site safety, messaging during a crisis and diversity in design. Lest you think she's all work and no play, Curtis is a member of Cultivist, an arts club that has been doing virtual studio tours, and she's been taking yoga classes "with a teacher I've worked with for fifteen years."
Although her practice includes some office interiors, residential design is her passion, one she developed early in life. When she was 10, her father, a contractor, designed and built the family's house in Maine. Curtis was fascinated and spent lots of time on the job site, learning about floor plans and helping to select finishes and colors, as well as an intricately patterned floral wallpaper for her own room. When the family moved a few years later to an existing — and far less personal — house in North Carolina, Curtis says she was traumatized. "I realized how much where you live affects your psyche."
Perhaps not surprisingly, Curtis went on to study interior design, at the Savannah College of Art and Design, or SCAD, in Georgia. Later, she worked for firms that designed model homes (which she found too impersonal) and health-care facilities. "It was important for me to be a designer, not a decorator," Curtis recalls. But her goals changed when a friend's recently divorced sister needed help with a new house. "I got a lot more out of creating a sanctuary for her than I did doing institutional design," Curtis says. She opened her first office, in Manhattan's Flatiron district, in 2005, and has developed a distinctive style that is both layered and contemporary.
Take a Tour of Interior Designer Kati Curtis's Light-Filled Manhattan Studio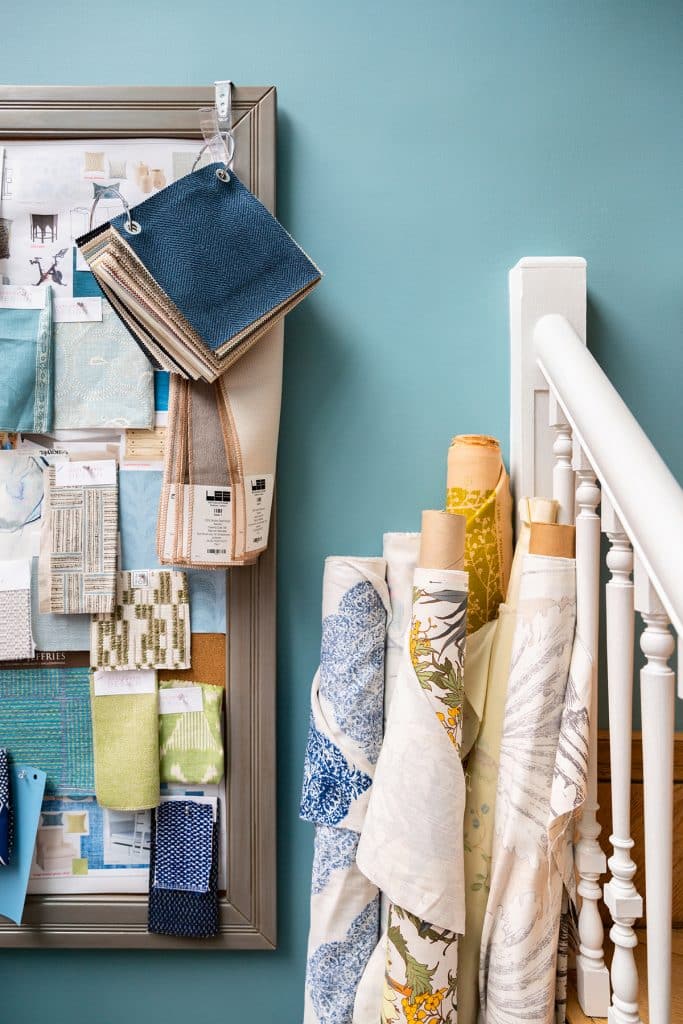 Among her recent projects is an apartment at 11 Beach Street, a former loft building in Manhattan's Tribeca neighborhood. The five-bedroom apartment was a white box when she first saw it, and her clients, who had lived in a traditional house in Toronto, wanted their new home to have a similar feeling. Curtis made the entry dark, with custom woodwork and mica ceilings, to contrast with the much brighter living-dining-kitchen area, for which she designed a honeycomb-patterned plaster ceiling. She lined the living space in a silk wallpaper with a hand-painted travertine pattern, creating a "serene backdrop" for the various colorful and patterned fabrics used for the curtains and covering the furniture — including a navy sofa by Kelly Wearstler. In the rather narrow dining space, Curtis hung a pair of Sputnik chandeliers from Venfield over a table she designed with bronze base and a top wrapped in lacquer-finished vellum.
In the master bedroom, mother-of-pearl panels flank the custom mauve-gray leather-covered bed. Curtis painted the bedrooms for the couple's two college-age sons (who are currently living at home) in dark colors — "They give small spaces a lot of depth," she says. She turned a fourth, tiny bedroom with a view of the building's courtyard into a guest room, and the fifth became a home office, with lots of added storage and a gold-toned chandelier by Tony Duquette. Curtis lined the long hallway with 20 bronze sconces — "like jewels glowing," she says — by Jean Louis Deniot for Baker.
Curtis evoked an entirely different atmosphere in a New York pied-à-terre occupying the top two floors of a Chelsea brownstone. Her clients, a couple whose main residence is a modernist house in Palm Springs, liked the warm and cozy feeling conveyed by the rooms' original woodwork and tin ceilings; Curtis wanted the home also to reflect to her clients' contemporary outlook. So, while keeping the living room "bright and white," she used a textured Mylar floral wallpaper from the edgy Scottish company Timorous Beasties in the dining room and another of the firm's papers, with a moth pattern, in the breakfast room, which she outfitted with a plexiglass table and vintage chandelier from High Style Deco. Throughout the apartment, she combined antique, vintage and new furniture with antique rugs.
Curtis's eclectic sensibility is perhaps most evident in her office, which is painted an ethereal shade of blue that she describes as "tranquil and relaxing — I think of it as a neutral." A conference table from the Paris flea market, with an onyx top and chrome base, is surrounded by vintage Louis XVI–style chairs covered in rose velvet. A large painting of a black panther hangs on one wall. A vintage drafting table, also from Paris, is great for displays. "It's important that the office is an expression of your vision," concludes Curtis — whose own vision clearly reflects the delight she takes in creating rooms for living.
---
Kati Curtis's Quick Picks