August 2, 2020This unusual season has a few silver linings, if you look for them. One is that we can all now experience Market Art & Design, The Hamptons — the decade-old contemporary and modern art extravaganza normally held in festive white tents on the expansive lawn of the Bridgehampton Historical Society — without crowds and without traffic.
Instead, the fair has come to art aficionados in their homes and on their smartphones as a dedicated storefront on 1stDibs, through Labor Day. Kelly Freeman, who directs the Hamptons fair, would ordinarily have been busy positioning galleries within the tents and setting up striking large-scale sculptural installations to spark the interest of drivers-by.
Instead, she's been curating an online exhibition, which, she says, provides "a wide snapshot of what's happening" in paintings, prints, drawings, sculpture and photography, from the present day back to the 1960s.
"I'm excited by my group of galleries," says Freeman, who also directs the annual Art on Paper in New York City, Art Market San Francisco and other art fairs for impresarios Max Fishko and Jeffrey Wainhauseof Brooklyn-based AMP (Art Market Productions), which masterminds important cultural events worldwide.
"You enter the digital fair and are confronted by a wide breadth and variety of objects, ninety percent fine art plus some design, from one thousand to seventy-five thousand dollars," Freeman says. The roster of exhibitors is expected to grow throughout August. "One thing we can do this year is be flexible. This fair will have a rolling cast of characters."
Participating galleries are making lemonade out of lemons and finding it's pretty sweet. "More folks are understanding how important it is to their well-being to have beautiful, interesting art around," says Kathryn Markel of New York's Kathryn Markel Fine Arts, a year-round 1stDibs seller.
Markel says her gallery is presenting "works that are lively and energetic," like Josette Urso's multilayered watercolor Sea Moss, "and some that are soothing and meditative," like Lisa Breslow's oil and pencil Flower Reflections.
Another vital reason Markel is taking part in the online version of Market Art & Design, The Hamptons, is to boost visibility for her artists. "Sales support their creativity and their ability to keep making art in these weird times," she explains.
An unexpected benefit of an online art fair is the ease of presenting larger-scale work, says Duane Reed of the Duane Reed Gallery in St. Louis, also a longtime 1stDibs dealer. "We're highlighting a show-stopping glass panel installation by Nancy Callan and a ninety-inch-wide painting by Jill Hackney that would have been challenging to display" in a booth, he says. Reed is also introducing a series of sensuous hand-blown vessels by Benjamin Cobb, a glass artist who's new to the gallery.
Freedom from space constraints is also a positive for 1stDibs regular Paradigm Gallery + Studio. The Philadelphia gallery's standout piece at Market Art & Design, The Hamptons, is Full Moon, a circular wall hanging eight feet in diameter by Portuguese textile artist Vanessa Barragão, whose focus is ocean preservation.
"It's worked exclusively with recycled textiles, using latchhook, hand-tuft, embroidery, felt and crochet," says Paradigm cofounder Sara McCorriston. "That kind of piece needs breathing room." The emphasis on ocean imagery is not incidental. "We've tried to pinpoint artwork for getaway homes, but also pieces that can make any space feel like a retreat or vacation," McCorriston says. Appropriate for the Hamptons.
Ilaria Quadrani of Manhattan's Ilaria Quadrani Fine Arts, who was the longtime head of Christie's Drawings department and is now a photography specialist as well, chose works intended to counter the confinement of the past few months. "We're featuring photographs that show exterior views, distant lands and colorful, abstract images," she says.
These include a majestic white horse against a stark landscape by Giles Clarke, a bright seascape by Adriana Echavarria, and two nostalgic photographs by Wheaton Mahoney, one depicting vintage Pez dispensers and the other classic board games. "We're optimistic this platform will draw a new audience that might not normally walk into a gallery space or art fair," Quadrani adds.
The owners of Boston- and Palm Beach–based M Fine Arts Galerie had been looking forward to their second outing at the Hamptons fair. "Then the world changed," says coowner Mitch Plotkin. "For a while, it looked like it was all over, but artists continued creating, collectors continued collecting and art fairs adapted." M Fine Arts Galerie has come online with, among other works, Lumieres, an Op Art-ish 72-inch-diameter epoxy on wood by Mark Knoerzer, and Cenote Azul #40, by Anne Leone, an expressive realist work capturing the freedom of swimmers underwater.
Sisters Satu and Celeste Greenberg are the founders of Chelsea-based Tuleste Factory, a showcase for fine art and collectible design by established and emerging artists. This past spring, when the custom commissions and architectural installations on which many of them were working got put on hold, they pivoted to smaller-scale projects.
On 1stDibs, you can see anthropomorphic handbuilt ceramic lamps by Eny Lee Parker "the most beautiful, sexy, candy-colored" resin furniture from Facture Studio and Ian Alistair Cochran, and other intriguing pieces from rising design stars in Brooklyn.
Molly Goldfarb's new downtown Manhattan gallery, Molly + Friends, had been open all of two months when New York shut down due to the pandemic. She detoured to projects like "Home is Where the Art Is," an online series of quarantine-inspired writings by artists from around the world. Now, she has embraced the opportunity to show at Market Art & Design, The Hamptons, with works whose themes, in Goldfarb's words, "underscore the context of COVID-19."
These include her own digital paintings, Rough Waters, a reflection on the ocean's expansiveness, and Shuddered, a look at home and solitude, and two hyper-realistic oils-on-canvas by Xiao Wang, including The Passage, a lone adventurer in a lush landscape, and Thinker, a pensive woman navigating an inward journey.
See More from Market Art & Design, The Hamptons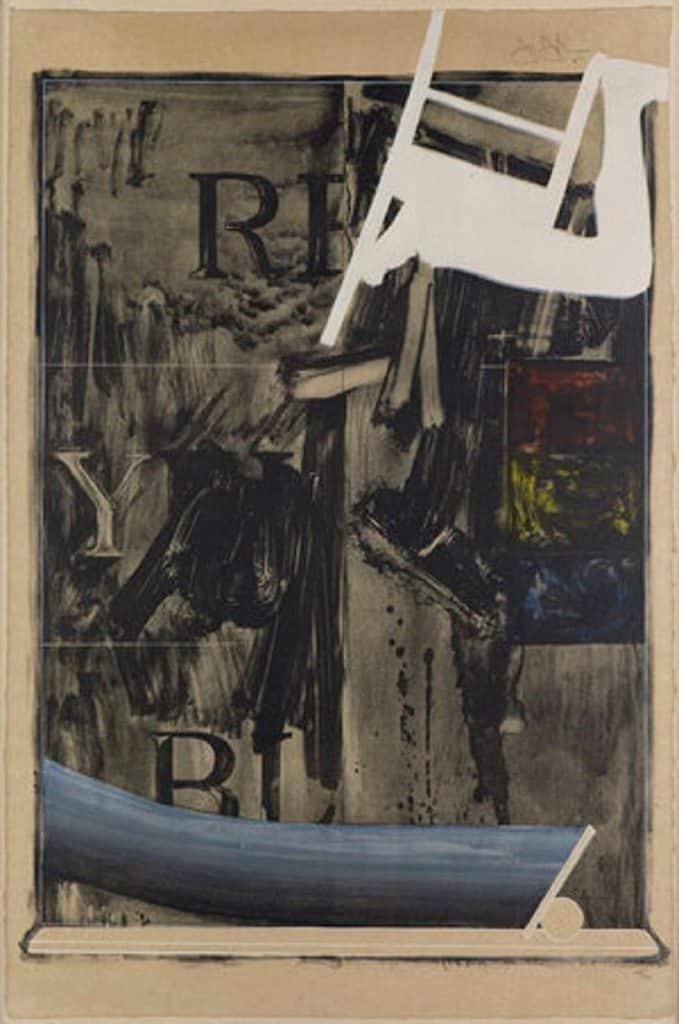 Perhaps the art we acquire in times like these has extra meaning. Perhaps these complicated times are the reason for the generally uplifting tone of the works you'll see at Market Art & Design, The Hamptons.
Newbie to the fair, Manhattan's Voltz Clarke Gallery, is offering Natasha Law's graphic, feminine silhouettes, Lucy Soni's vivid large-scale "scribble" paintings and another homage to summer at the shore, Mark Boomershine's kaleidoscopic mixed-media beachscape, all characterized by clear, pleasing palettes. Now more than ever, as gallery owner Blair Clarke puts it, "Art brings joy to the soul."
At top, a few of the 2020 offerings, clockwise from upper left: Thinker, 2018, by Xiao Wang, presented by Molly + Friends; Not All Together Different, 2020, by Lucy Soni, presented by Voltz Clarke Gallery; Wavelength, 2012, by Adriana Echavarria, presented by Ilaria Quadrani Fine Arts; Lumieres, 2020, by Mark Knoerzer, presented by M Fine Arts Galerie; Cyan, 2020, by Marna Shopoff, presented by Jonathan Ferrara Gallery; pieces from Ian Alistair Cochran's Plump series, presented by Tuleste Factory.
---
Market Art & Design, The Hamptons
2020 Exhibitors