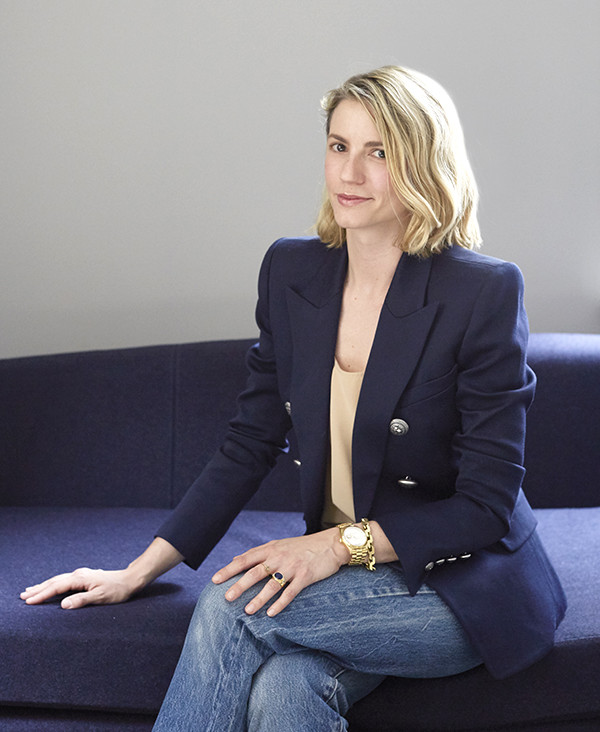 Yes, she was born on the bayou, but Michelle Smith knew early on that she wasn't much like her Cajun kin. "My mother likes to say I came out of the womb pretentious," she laughs, recalling her backwater Louisiana childhood. "That's why I've never had an accent." Call it hoodoo, but she knew that a more exciting life as a decorator awaited her in New York, even if the path would be a roundabout one. And it was.
Smith's love for gutting houses and decorating interiors came from her mother, who built and renovated houses for the family as a pastime. Smith followed her everywhere she went, learning, almost by osmosis, about construction, renovation and design. "It was always a fun hobby," she recalls, "and never a job when we did it. I think that's why it doesn't feel like a job today." When it came to her own rooms, Smith was encouraged to indulge her passion. "I think I picked my bathroom's grout color at eight! It was a terrible choice — pale yellow, to match the walls!"
Other than her mother, who were Smith's early influences? Bunny Williams? Barbara Barry? "I didn't have any," Smith chortles. "My mother says we got Southern Living, Traditional Home and Veranda, but I don't remember them." She does confess, however, to being inspired by certain television shows. This resulted in some "crazy" decorating choices, like painting her bedroom a specially mixed mauve hue to resemble the apartment on the TV sitcom Friends.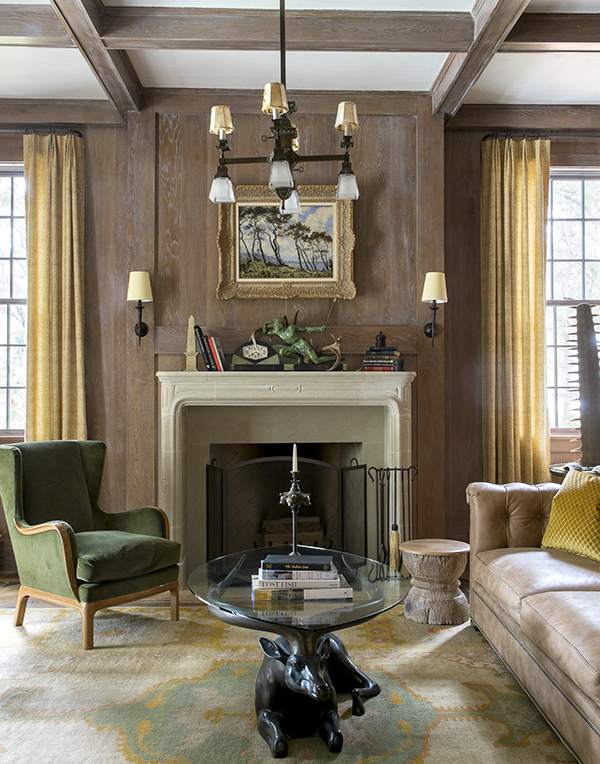 "I didn't get a proper education in decorating until I was a bored law student in New York," Smith explains — adding that attending law school at Manhattan's Cardozo after graduating from Tulane was the only way her father would let her move north of the Mason-Dixon line. Decorating, she figured, would be an eventual second career. In 2009, as a creative release after she had settled into lawyering at a high-profile firm, Smith purchased a never-renovated, prewar two-bedroom in Greenwich Village — and got to work on a remodel. Her early flamboyance had by now matured into a piquant-but-polished style, making for an interior that was as down home as it was urbane. (This was the result, no doubt, of Rose Tarlow having replaced Friends' Rachel Green as Smith's role model.) The only brightly painted surface of which to speak was the sky-blue interior of a former living room closet, which Smith turned into an open display case for shoes.
Captivated by her apartment's welcoming insouciance, friends (as well as one of the partners at her firm) asked for Smith's decorating help. Soon she resolved to focus on toile rather than torts. Supportive of Smith's sudden career swerve, her boss turned client secured her an internship at the studio of a buddy, who just happened to be the celebrated architect-designer Daniel Romualdez.
Two years later, in 2012, after Smith had gained an expert understanding of upholstery, the organizing miracle of binders and the productive capacities of a tightly knit crew, a childhood friend asked for her guidance with the decoration of a grand house she and her husband had purchased in the South Carolina Lowcountry. An equally grand budget for its remodeling and kitting out in fresh, slightly tweaked Provence-meets-plantation splendor provided the means and impetus for Smith to set up her own firm, Studio MRS (the R derives from Smith's middle name, René). Since then, she's attracted an ever-growing list of high-profile clients, including fashion trailblazer Prabal Gurung and Iron Chef star Emma Hearst.
---
Renovating houses with her mother was always "a fun hobby," Smith recalls, "and never a job when we did it. I think that's why it doesn't feel like a job today."
---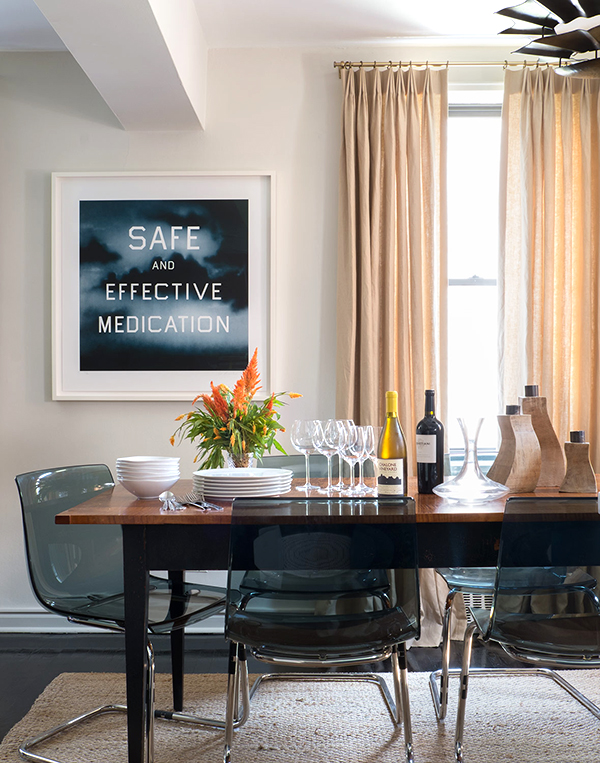 If success has come with lightning speed, Smith's projects still have the air of circuitous sagas, albeit ones spiced with serendipity. When she was first hired by Hearst, whom she'd met in Pilates class, it was to decorate a Brooklyn townhouse. Smith had already begun the plans when Hearst decided instead to relocate to a surfer's dream house on Oahu's North Shore. "Can we please just do Brooklyn?" Smith remembers thinking, since logistically this presented a daunting undertaking for a fledgling firm. Plus, she says, the house was "a 1980s throw-it-up with an awful popcorn ceiling."
The home's plain-Janeness, however, also signaled opportunity — and Smith doesn't lack spunk. So despite her hesitation, she resolved to right its wrongs, embarking on a major long-distance overhaul. As she predicted, there were trying moments, like having to make critical remodeling decisions via cellphone snaps from the contractor at 10 at night after a couple of glasses of wine. Ultimately though, Smith delivered a clean-lined, cool-toned home with a spacious customized kitchen worthy of the culinary diva who'd be cooking in it and just enough tongue-in-Tiki details to proclaim "Polynesian paradise."
Smith also got what she had asked for at the start: a Hearst commission closer to home. Captivated by her easy style and genial Southern air, Hearst's parents asked her to remodel a recently built Colonial Dutch–style pile for them near Albany, New York. Working closely with Hearst's mother, Smith is planning an ornate interior of bespoke fixtures, and brocade, damask and cut-velvet upholstered furnishings and draperies — along with some requisite Delft tiles.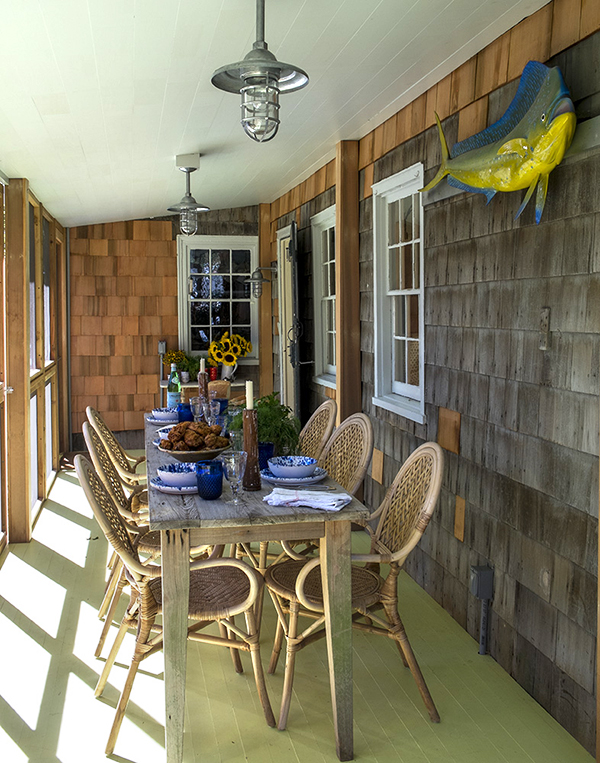 It was via another stroke of luck that Smith got her adorable weekend retreat in Sag Harbor. Charged with finding a summer house in the Hamptons for a client, she enlisted the help of her real-estate savvy mother to scan the listings, and it was there that she discovered a barely touched whaler's cottage dating from 1790. When Smith saw it, she remembers, she was smitten. Her mother, meanwhile, recognized it not only as a find, but also as a place where she and her husband might occasionally rendezvous with their work-engrossed only child. Offering to go "halfsies" on it, she made the dark-shingled nest affordable for her daughter. "I thought it would be decades before I got my own place in the Hamptons," Smith gushes.
Not wanting to tamper with the character of this antique gem, which has its original wide-planked floors and doors, Smith contained her zeal for remodeling and limited herself to updating the bathrooms and building a screened porch. "I let the house speak to me," she says. Channeling a "granny meets nautical vibe" — the spirit of the house is evidently as whimsical as its owner — Smith painted the walls in her favored palette of neutrals and furnished the rooms with some new cabinetry and antiques collected on annual trips to the massive Round Top Antiques Fair in Texas, as well as custom pieces.
Though modest in scale, the dark-shingled cottage has garnered Smith some sizable commissions, including a Montauk beach house, which, she says, "is much cleaner and whiter" than her own — "with lots of custom furnishings" — and the renovation of a gorgeous farmhouse in New Jersey hunt country on which she's currently working. The remodel that she's most excited about, however, though it's the one she has least time for, is the townhouse in Brooklyn's Clinton Hill that she recently purchased with her fiancé, the Italian photojournalist Sebastiano Tomada. He's more contemporary than she in his decorative tastes, and there have been a few contretemps concerning the design. But considering Smith's Bayou magic, it's hard to imagine he won't end up charmed.
---
Michelle Smith's Quick Picks on 1stdibs