When it comes to Palm Beach, Jennifer Ash Rudick knows whereof she speaks — and writes. She was only 12 when she and her parents moved from Miami to the storied South Florida barrier island. Wary at first, she quickly fell under its spell when her parents brought her along on their house-hunting tour. In a matter of hours, they saw the grand estates designed in the first half of the 20th century by Addison Mizner, John Volk, Maurice Fatio and Marion Sims Wyeth. "We drove along South Ocean Boulevard, where each house seemed as grand and mysterious as mad King Ludwig's castle," she exclaims.
Her mother, Agnes Ash, had just become publisher of the very social Palm Beach Daily (a.k.a. the Shiny Sheet), the bible of high society in that posh community. Aggie, as she was known, became a trusted source and was beloved by everyone worth knowing in a town where privacy is highly prized. As a youngster, Rudick was familiar with nearly every significant property on the island. And luckily for her, she also inherited the journalism gene.
Rudick's first book, Tropical Style: Private Palm Beach (Abbeville Press) came out in 1992. When it was reissued in 2006, Rudick, a freelance journalist and mother of two, composed an entirely new introduction in which she reminisced about the 20 homes she visited for the first edition. "This book captures a moment in time in Palm Beach," she wrote, "and includes houses that are no longer standing and some owners who, sadly, are no longer living."
In her new book, Palm Beach Chic (Vendome Press), with luscious photography by Jessica Klewicki Glynn, Rudick returns to her hometown, this time covering 25 houses and apartments whose present owners are very much alive and well. There are Italian Renaissance–style palazzi, Spanish-style piles with red-clay-tiled roofs, mid-century modern apartments, cozy cottages, white modernist mansions and romantic Regencies, each of which reflects the tastes, passions and whimsies of the individuals who call it home.
Rudick recently spoke with former Town & Country editor in chief Pamela Fiori — no stranger to Palm Beach herself — about the new book.
What made your parents move to Palm Beach?
They moved up in 1976 with Cox Newspapers, which had purchased The Palm Beach Post and the Shiny Sheet. They recruited my father as editorial director of the Post and thought, why don't we offer Aggie the Shiny Sheet? Within a couple of years, it was one of Cox's most profitable papers.
How many houses in the first book appear in the second?
The Old Church [long home to interior designer Mimi Kemble McMakin and her daughter Celerie Kemble] is just extraordinarily special and deserved repeating. And Amado, built and furnished by Addison Mizner for Charles Munn, long known as "Mr. Palm Beach," is included again. It's Mizner's oldest extant house but now features interiors by David Easton. Palm Beach has so many beautiful houses, big and small, it's an embarrassment of riches. Vendome increased our page count twice.
What about Palm Beach has remained the same and what has changed in the 23 years between books?
People in Palm Beach care about their interiors, and houses there are a reflection of their owners' travels and imaginations. Palm Beach is the land of dreams come true, and the houses also reflect that. There is a certain fantasy and confidence in the designs.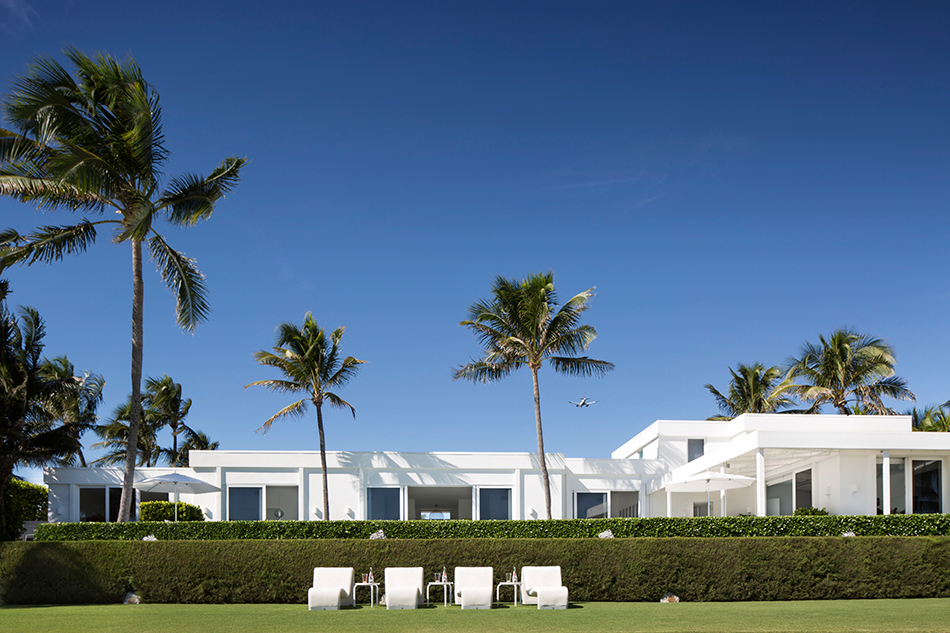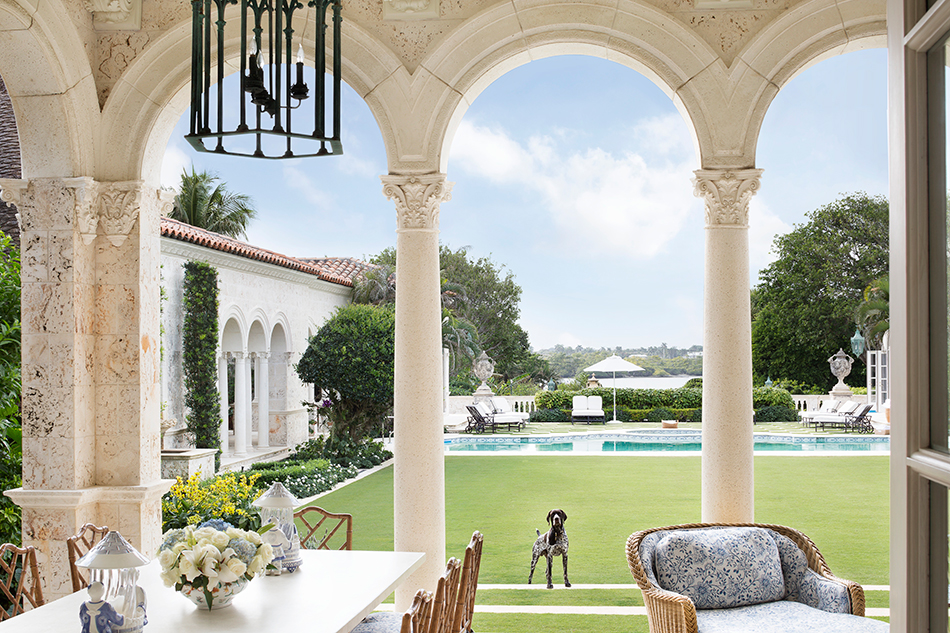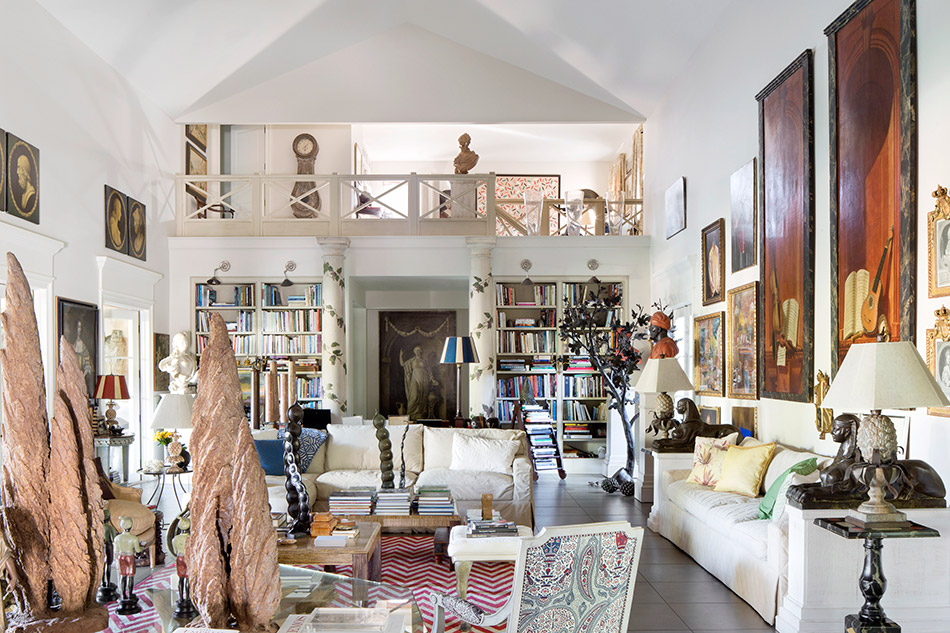 In the past, people used to bring their northern sensibilities with them. Houses were often filled with dark antiques augmented with wicker. Today there is a fresher vernacular of tropical style — just look at any textile company and you'll see brighter, more resort-like fabrics and wallpaper offerings. Of course, a favorite has always been Rose Cummings's banana-leaf print, but companies like Quadrille have built a robust business on beachy batiks. Also, the gardens today are more lush than they were 20-some years ago for the simple reason that people are living outdoors more and blending the inside and the outside.
Indeed, you've included an entire section on gardens.
As designer David Easton is fond of saying, "There is no great house without a great garden." That has never been more true than in Palm Beach today. Hence, the rise of "celebrity" landscape designers like Jorge Sanchez, Alan Stopek, Mario Nievera and Keith Williams.
Was it difficult to convince the owners of these houses, many of them very private people, to open their doors to you and your photographer?
We were extremely lucky with both books. For the first, my mother's two pals Lilly Pulitzer and Dorothy Munn (Charles's wife), who had never had their houses photographed, said yes. They must have assumed that my mother's daughter wouldn't sensationalize their stories. And a house does tell a story!
Do you find that once you've got a prominent person signed on — such as Pauline Pitt, Lisa Perry or Leonard Lauder — it's easier to convince others to open their doors?
People make up their own minds and didn't necessarily say yes to be part of a group, but I think they knew they could trust me. I take that trust very seriously. The graciousness of the homeowners in this new book was not to be believed. They made us lunch, set tables, had their pools cleaned and then let us photograph and do interviews.
You've crossed Lake Worth into West Palm Beach for Lars Bolander's house and also Beth Rudin DeWoody's art-filled compound, which sprawls across several acres. There are apartments in the book, too.
There is a deep interest in apartment living now, so West Palm Beach is preferred by many. Let's face it, Palm Beach, the island, is expensive, and in West Palm Beach you can get a water view without paying mansion prices. Also, South Florida has become so accessible from points north that many owners are coming for the weekend and don't want to keep up big houses. Thankfully, there will always be those who do and want to know more about the "grand dames." Those houses are, and always will be, the iconic symbols of Palm Beach.
---
or support your local bookstore