A Persian carpet lends an aura of prestige to any room, even today. Among the most majestic examples of the floor covering is the Wagner Garden Carpet, now on view in the U.S. for the first time, at New York City's Metropolitan Museum of Art. Measuring an impressive 17 by 14 feet and woven in 17th-century Iran, the rug depicts a garden teeming with life: Stately cypresses, flowering trees and shrubs are surrounded by a plethora of cavorting creatures, including leopards, gazelles, peacocks, lambs, fish, ducks, butterflies — even snails. Framing the composition is a latticework border that evokes shimmering water.
"There's such a profusion of motifs, it is truly amazing," says Sheila Canby, the museum's Patti Cadby Birch curator in charge of the department of Islamic Art. "While some later Persian carpets are certainly spectacular, this level of detail is exceptional. The Wagner carpet was made for royalty, and the Persians set an incredibly high standard with their weaving."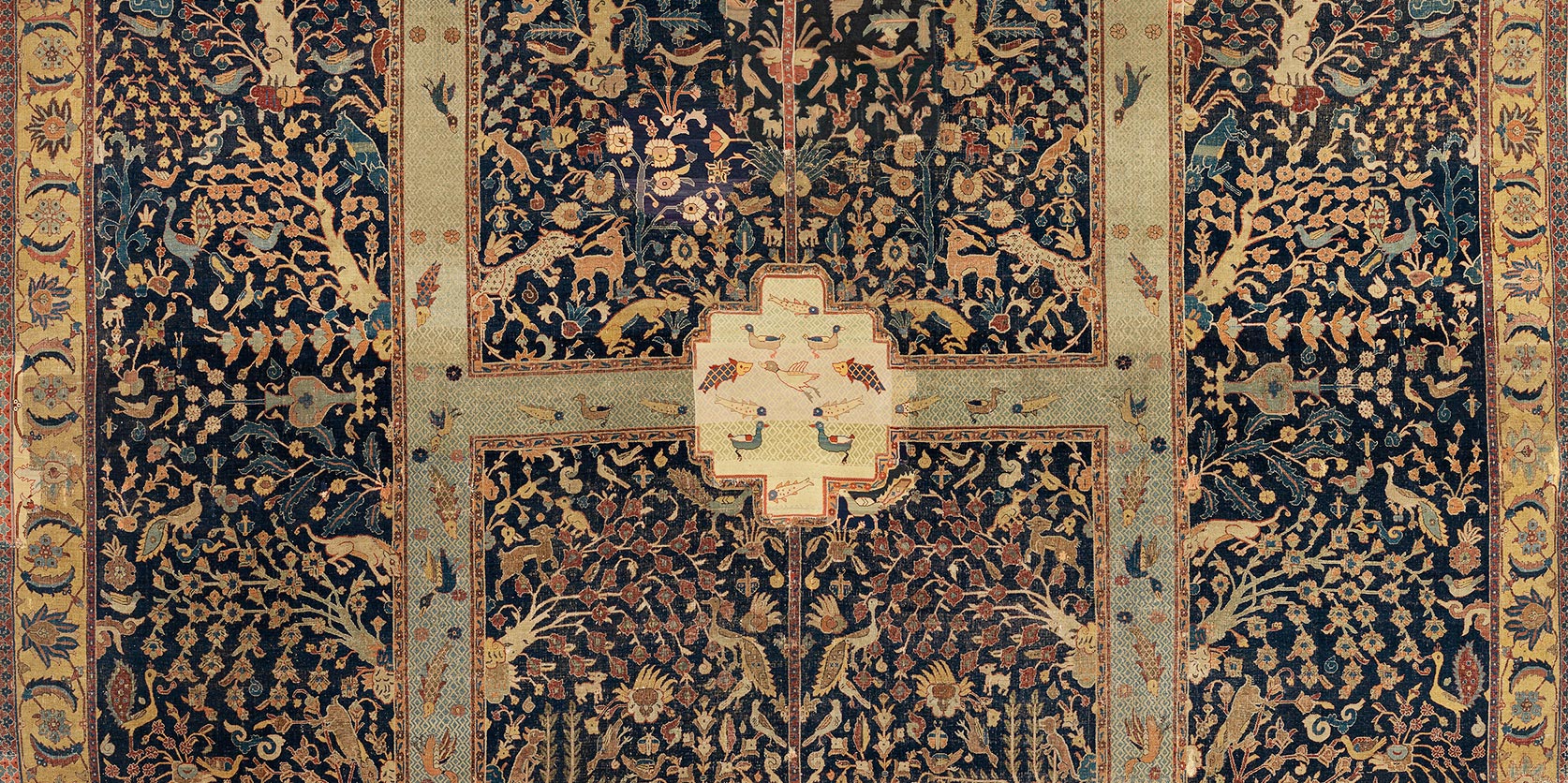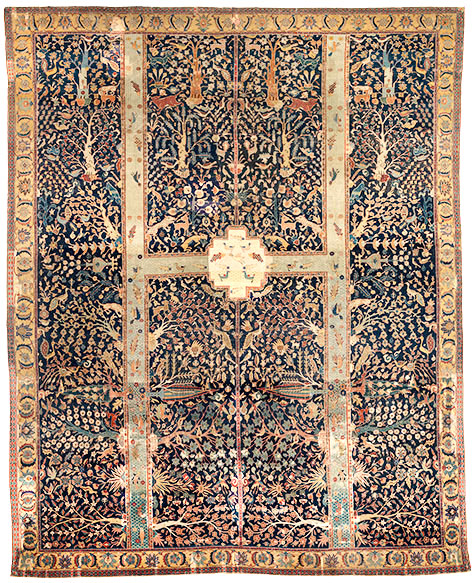 The carpet, on loan from an esteemed museum in Glasgow, Scotland, is the centerpiece of the exhibition "Eternal Springtime: A Persian Garden Carpet from the Burrell Collection," which runs through October 7. Accompanying it are eight Iranian textiles from the Met's holdings, including a pair of elaborate Polonaise carpets woven with threads wrapped in silver and gold, causing them to glitter — no doubt more so in their day.
Garden carpets were made in Iran for centuries, but the Wagner (named for a previous owner) is one of the world's earliest surviving examples. Only two similar Persian carpets from its period are known to exist today. "The pattern exudes all the magnificence of the Persian garden," says Alberto Levi, owner of Alberto Levi Gallery, in Milan. "It's an ode to the Persians' love of nature. Garden carpets have a particularly poetic composition. Unlike other Persian carpets, the pattern is neither centralized nor a simple repeat."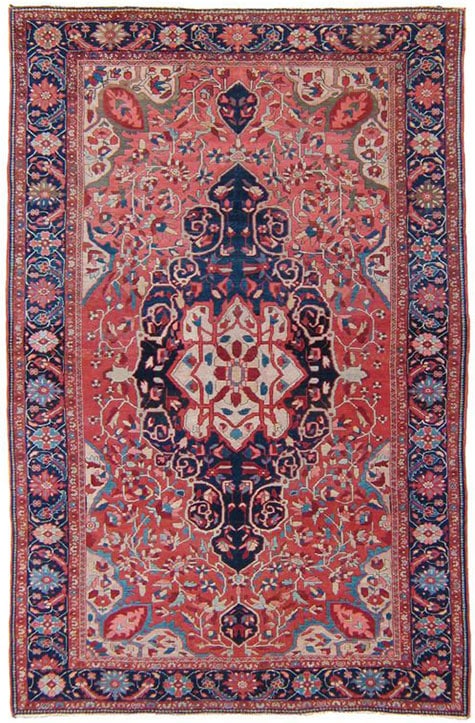 Woven of cotton, silk and wool, the Wagner depicts an ancient Persian Charbagh, a four-walled enclosure divided into quarters by water channels that meet in a central pool. These Paradise gardens, so called because their quadrilateral layout is based on the four gardens of Paradise described in the Koran, were common in 17th-century Iran, used by people of all classes for both pleasure and agriculture.
The Wagner carpet was produced during the Safavid Dynasty, a kind of golden age of Persian rug weaving. The Safavid shahs, who ruled from 1501 to 1736, united the sprawling lands of the Middle East, including present-day Afghanistan and Azerbajian, and established Shiite Islam as the state religion. In spite of territorial disputes, they were able to maintain their power for centuries, and robust trade with India and Europe made them very wealthy. The Wagner carpet was created in Kirman, in southeastern Iran, where rug making was an expansive, bustling industry driven by huge workshops filled with dyeing experts and master weavers. When the shahs traveled through the country to meet their subjects or set up military encampments, their carpets traveled with them. The garden motifs they prized so much inspired carpet design for centuries to come, although patterns became more stylized over time, according to Canby.
By the 19th century, "the British upper classes had to have Persian carpets in their homes to look right," observes Murat Kupcu, owner of Double Knot gallery, in New York City. He points out that Europeans were traveling to the East via the Orient Express, and Eastern art was in vogue. The world's fairs began to showcase Persian carpets, and the textiles caught on among wealthy industrialists in the U.S.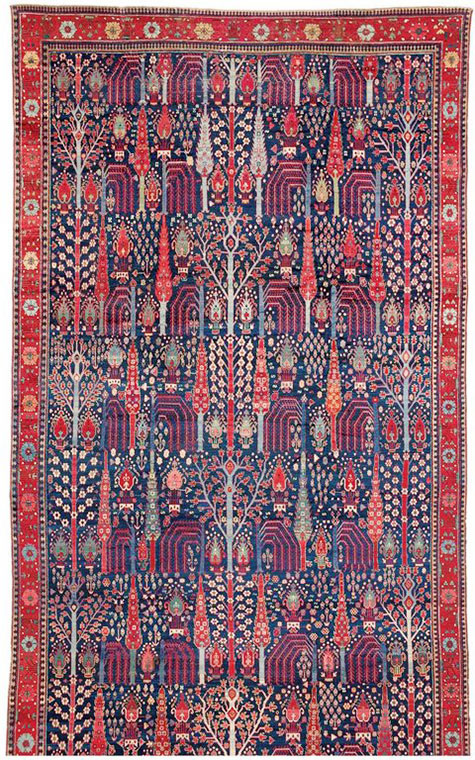 For more than a century, Persian carpets were an indicator of aristocratic taste. In recent years, however, neutral carpets that serve as simple backdrops to more sculptural furnishings have dominated interiors. Peter Pap, owner of Peter Pap Oriental Rugs, based in San Francisco and Dublin, New Hampshire, doesn't believe that trend will last forever. "There are still discerning people who want a classical, beautiful rug and aren't willing to sway with the wind," he says. Pap recalls a time when a floor covering would be the first piece bought for a room, setting the tone and the palette for everything that followed. "We're seeing more color now, so perhaps that approach will come back," he suggests.
Interior designer Ellie Cullman, of the New York City firm Cullman & Kravis, estimates that she includes Persian carpets in interiors for about a quarter of her clients — and lives with a carpet from Tabriz in her own home library. "Persian carpets absolutely have a timeless appeal, and they are appreciated by clients who are passionate about antiques," she says. "What fascinates me is the diversity and complexity of the motifs. I have looked at thousands of carpets in the course of my career, and I am continually amazed by the inventive designs and vibrant colors. I sincerely hope the popularity of Persian carpets comes back — in full force."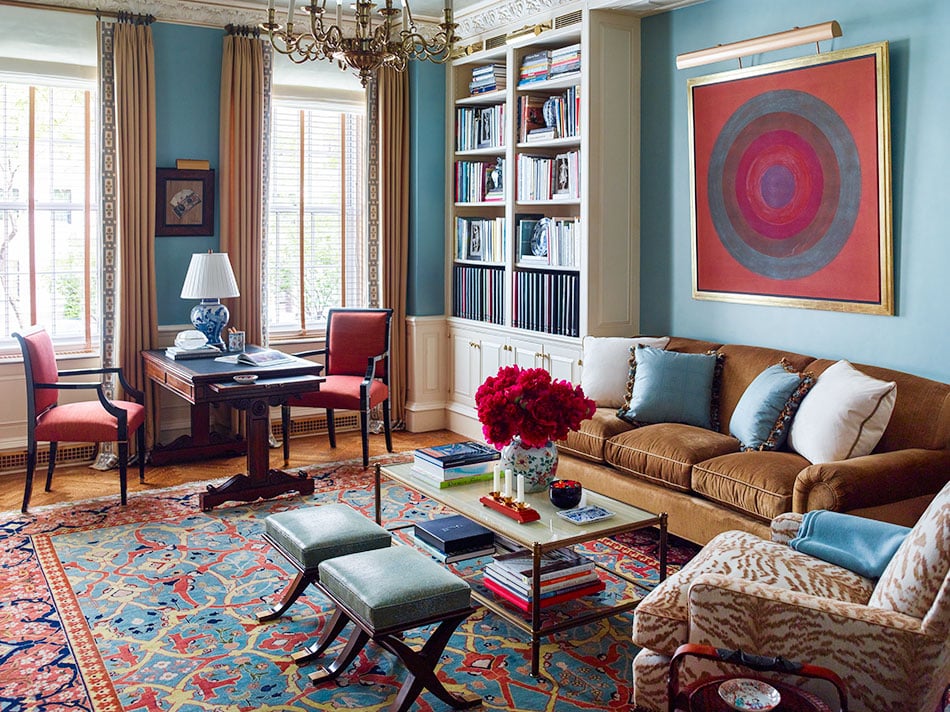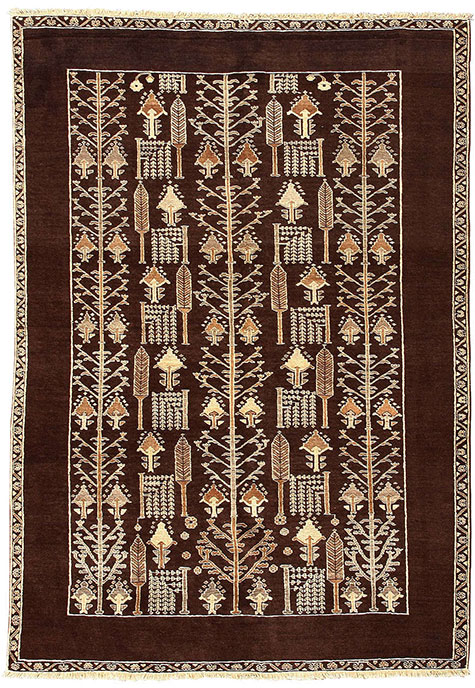 Alberto Levi agrees: "It's not by chance that Persian carpets look remarkably elegant in interiors, from period rooms to modern and contemporary, eclectic spaces. Even when their colors are brilliant, there's a certain softness and understatement to their beauty."
Today's carpets, Iranian or otherwise, can't possibly match the level of craftsmanship that prevailed centuries ago, so historical Persian carpets will always be admired and highly valued. All the more reason to make your way to the Met for a look at one of the best. After a lifetime of study, Murat Kupcu takes a philosophical view of the genre: "The knotted carpet was invented more than two millennia ago, and carpets made between the sixteenth and the nineteenth centuries — including the Wagner — represent the height of the art form," he says. "The knotted rug is one of the few things mankind hasn't improved on through industrial means. It's an alluring combination of beauty and utility."