Some architects aspire to be grand form givers; others aim to provide gracious shelter. Ken Pursley and Craig Dixon, of the Charlotte, North Carolina–based firm Pursley Dixon, are among the latter group. They are poetic practitioners of the mother of all arts, crafting homes redolent of dreams and bygone days yet possessing a contemporary spirit. Longtime friends but partners for less than a decade, they've already made their mark with lyrical houses that span the country, from Maryland's Chesapeake Bay and Wellington, Florida, to Northern California.
The two met years ago as students at the University of Auburn's architecture school, in Alabama, and it was there that they took a class taught by a young professor who would shape their design approach and guide the trajectory of their careers. That professor was Bobby McAlpine. Today, of course, McAlpine is something of a living legend in the South, celebrated not so much for his teaching as for his elegant, soulful houses. He's the rare architect who not only grasps what constitutes the experiential essence of a home but is also fluent in just about every imaginable vernacular. "Bobby introduced us to an array of architects: Mies van der Rohe, Edwin Lutyens, the Georgia classicists," says Pursley, recalling an all-important foundation class. "He wanted you to problem solve in the language of someone with whom you connected. You learned from tradition, whether it was modernist or Arts and Crafts. I fell in love with Lutyens. In his writings, I remember a comment by him basically saying that the International Style modernists have it easy because they are making up a language as they go. It's harder when you're working in a language rooted in history to say something unique, because so much has been said before. I really think that's true." Adds Dixon: "And that's what Bobby encouraged us to do — interpret classicism in a new way." In their practice, fresh ideas can surface in unexpected details, such as a paneled front door of a Georgian house hung not on hinges but a central pivot, or in grand gestures, such as an Arts-and-Crafts-style cottage's living room that opens out in cinematic fashion onto a covered porch and swimming pool where pavers lead along the water's edge to a secluded patio.
Pursley Dixon Poetically Reinterpret Southern Classicism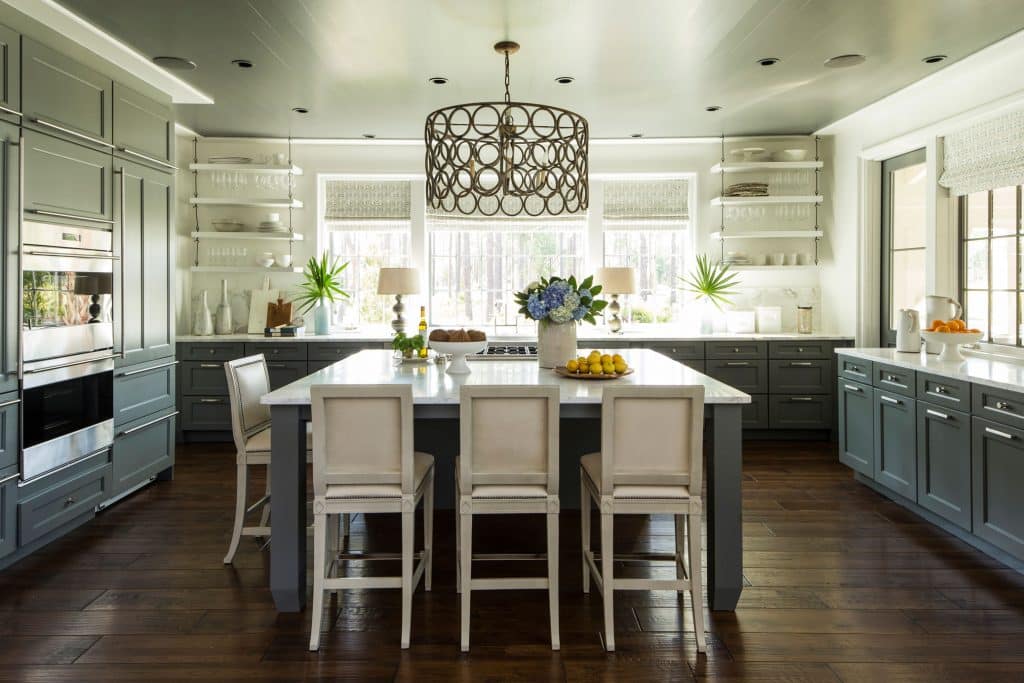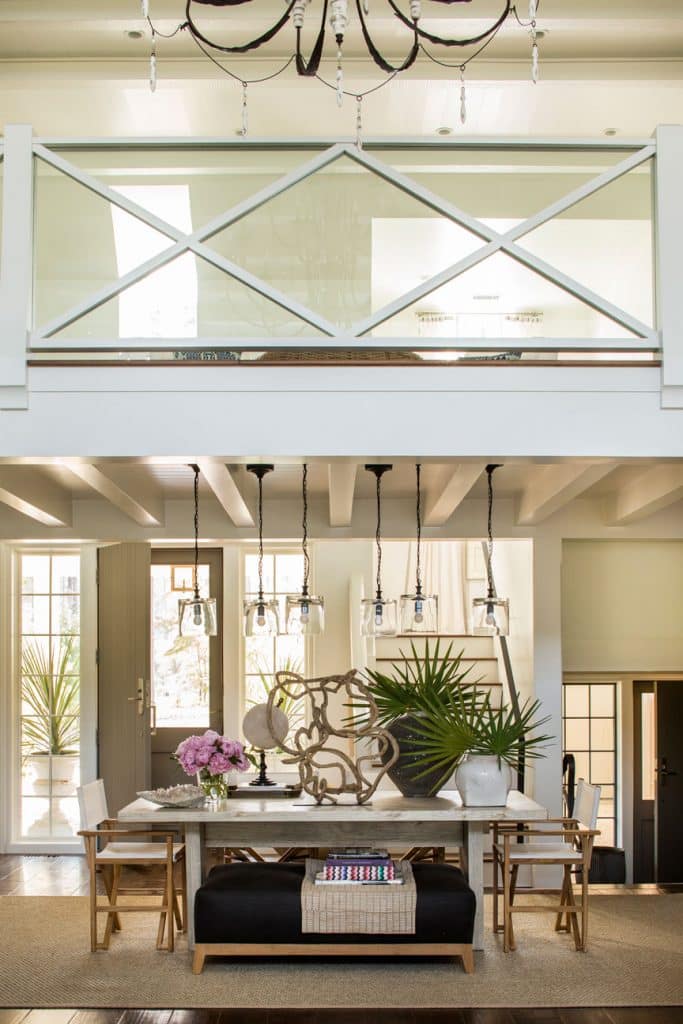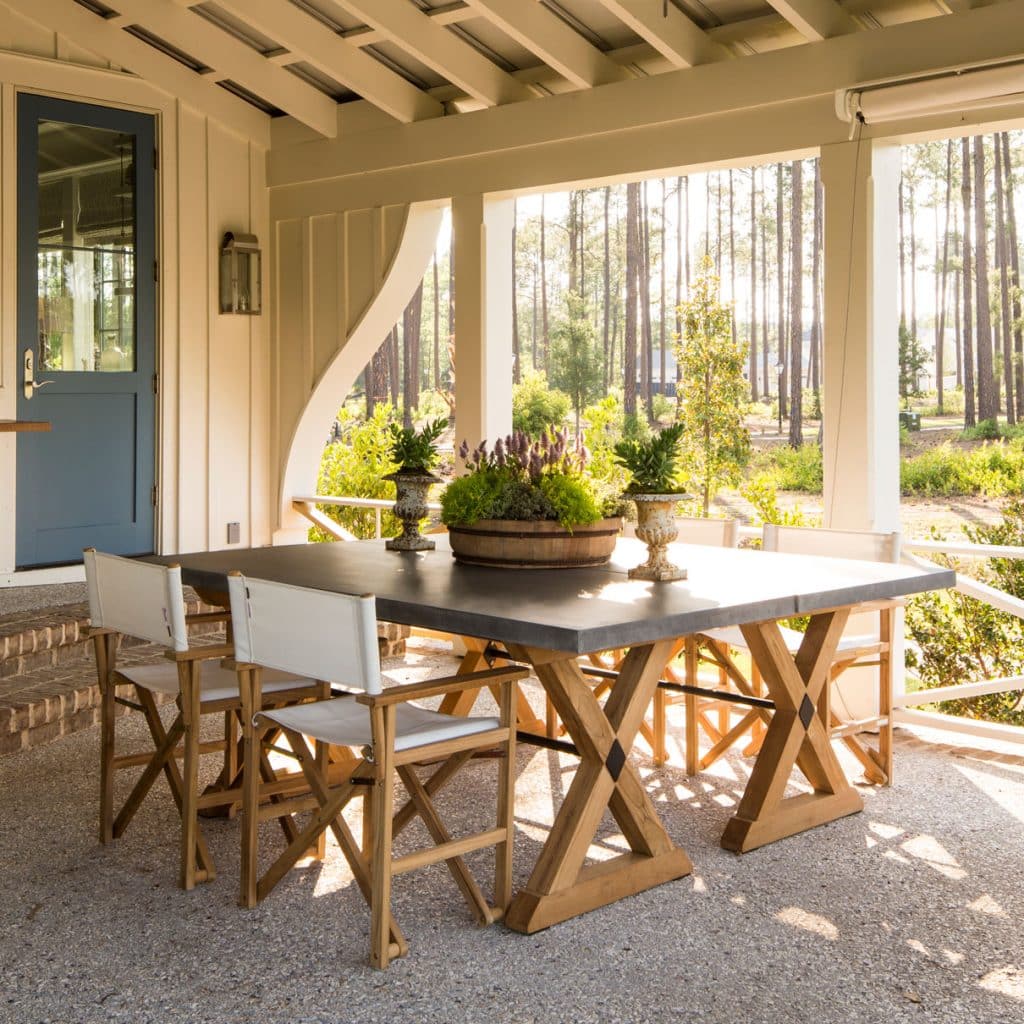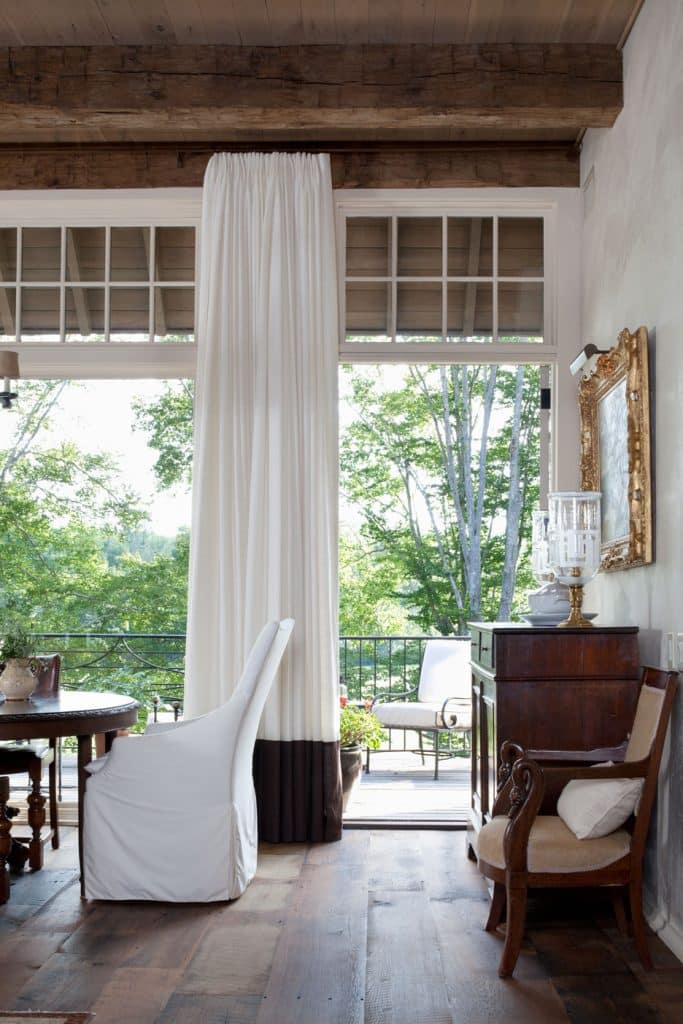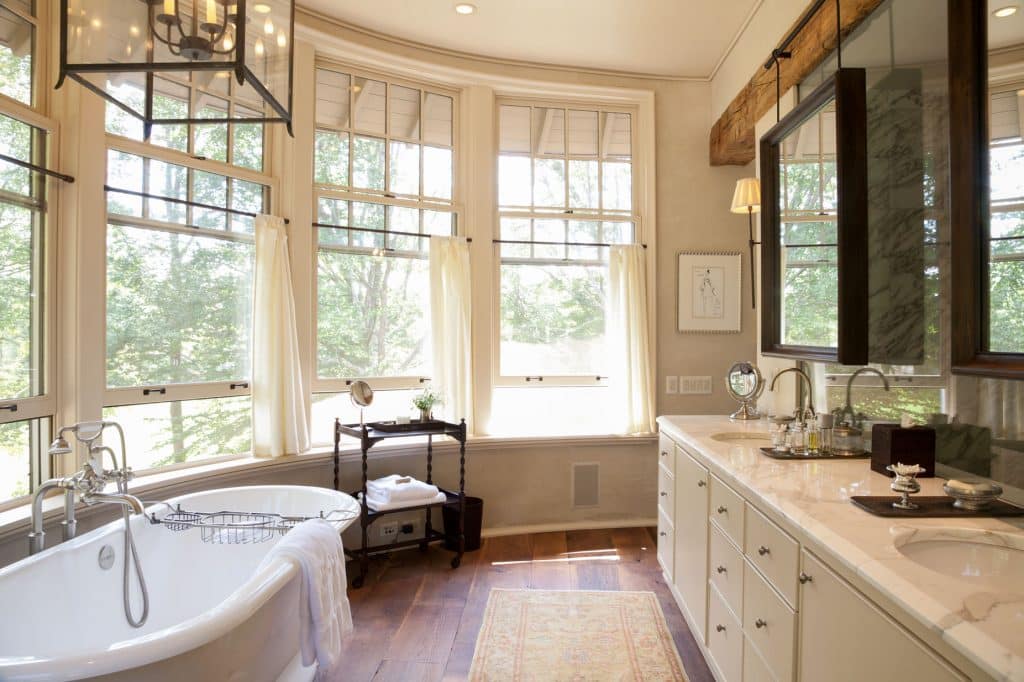 After graduating, in 1993, the two went their separate ways: Dixon joined a residential firm in Charlotte, while Pursley took a job with McAlpine, in Montgomery, Alabama, spending the next eight years soaking up his house-whispering ways. Eventually, Pursley and another colleague left to open a high-end residential architecture firm of their own in Charlotte — "with Bobby's blessing" — catering to former clients who had relocated to the burgeoning financial center. Dixon soon joined their office. When Pursley's McAlpine colleague left the partnership a few years later, the firm carried on, and in 2012, Dixon was invited to add his name to the front-door shingle. "We've always worked well together," says Pursley. "We used to throw parties together back in Auburn, so we have a rich history."
Although they share a past, the partners came to architecture via divergent paths and have distinct roles in the firm. Pursley, the head designer, grew up an army brat, albeit one with family connections around Atlanta. He spent a lot of his childhood "living in his head," he says, and found his earliest expression as a designer by making mash-ups of his train sets and crafting miniature landscapes for them. Dixon, who's in charge of operations, also hails from the greater Atlanta area but spent his boyhood outdoors, building forts with sticks and straw and whatever other materials he could find. By adolescence, he was working summers with his dad, a builder, on construction sites. He remembers walking around a site where the foundation was being laid and telling his father the kitchen was in the wrong place. When he explained where it should be and why, Dixon and his father knew he'd found his professional calling. "I became an architect, but construction remains more my world," he says.
Despite being known for their traditional-style homes, the partners don't have a preference in regard to vernaculars. In fact, Pursley lives in a mid-century modern house, which he's in the process of renovating. "Style is a secondary consideration," he says. "The experience of a house, how you link its elements together — that's how you select a style." Their clients play a critical role, involving themselves deeply in the imaginative process so essential to fashioning extraordinary structures. "We're lucky that there are people out there who want what we do," says Pursley. "It makes for a more joyful, symbiotic process."
---
"It's harder when you're working in a language rooted in history to say something unique, because so much has been said before."
---
He describes a project completed not long ago in which a husband wanted to update the stodgy manse where he'd grown up so that his wife might feel more at home. Pursley visited the house with them and noticed the awkward location of the study, which served as a pass-through to other rooms in the house while the kitchen was located at a dead end. He casually suggested switching the placement of the two. Although horrified at first, the husband soon came around and hired Pursley Dixon on the spot, recognizing that such strategic thinking was just what the house needed. Pursley says they kept most of the moldings and trim but updated bathrooms and added an ornamental oculus bay that could double as a sheltering overhang to the formal entry. "Much of it was problem solving, but our decorative solutions gave the house a youthful vibe," he says. Needless, to say, the wife was pleased.
For an equestrian estate in the foothills of the Blue Ridge Mountains, the partners decided to make an Arts-and-Crafts-inspired compound, adding a fairy-tale splendor with low roof lines, dormers and fine detailing. Dixon likens their design to a finely made saddle: beautiful in its exacting construction but also eminently practical. Again, the client played a vital collaborative role, stripping away elements that the partners now feel were too fussy. Through this give and take, says Pursley, the client ultimately takes ownership of the architecture.
A house is only as good as its construction, of course, and cultivating top craftspeople is a special talent of the firm — also an essential one, considering the partners' high standards. Dixon recalls a project with an elaborate slate roof installed by a worker in his 70s. Getting the detailing right involved a great deal of interaction between them, with each man learning from the other. When the job was done, the roofer gave Dixon his well-worn slate manual. Puzzled, the architect asked, "Are you retiring?" To which the roofer replied, "I already know what's in the book. I want you to know what I know." The manual now has pride of place on the office bookshelf.
Such appreciation for craft — and the human ingenuity behind it — is no small part of why this modest architecture firm in Charlotte, North Carolina, is drawing clients from across the country eager to build their dream houses.