My interest is not in design or architecture," insists Rafael de Cárdenas as we sit in his Soho office one afternoon. It's a surprising statement coming from the founder of the New York–based firm Architecture at Large, who has designed such aesthetically impressive Manhattan interiors as Baccarat's eye-catching Madison Avenue store, a new East Village space for the trendy eatery Asia de Cuba and Nike's private 45 Grand fitness studio in Soho, as well as a London boutique for the jewelry designer Delfina Delettrez, among other notable projects. And if that weren't enough, de Cárdenas was chosen by Maison&Objet Americas as its 2016 Designer of the Year, which honors new and emerging talent. Is he just being contrary?
"My interest is in human behavior," he explains, "or why I'm excited by Madonna or Prince's "Little Red Corvette." I'll see The Bitter Tears of Petra von Kant," he adds, referring to Rainer Werner Fassbinder's 1972 film, "and I'll want to do a design based on that. I take pictures of what's on the screen and send them to the people I work with." Yet de Cárdenas's practice is neither esoteric nor academic. "I have a very commercial practice," he says. "We have to please a lot of people. Achieving that while referencing Paris Is Burning is what we do."
And he does it very well. In Delettrez's small shop in London's Mayfair neighborhood, for example, he used mirrors to create an infinity effect and faux malachite walls that allude both to luxury and jewelry. Asia de Cuba, with its mint-green suede walls, tufted banquettes and artificial ficus spray-painted mint and peach — the last, a custom-designed installation by artist Aaron Somers — is "very nostalgic," de Cárdenas says. Its pastel colors suggest Cuban Art Deco, but the space also reminds him of the Russian Tea Room, "where I ate with my dad when I was a kid." De Cárdenas's design for the Baccarat store features a double-height entry space clad in faceted Macassar ebony and mirrored panels, references to the company's legendary crystal-cutting techniques.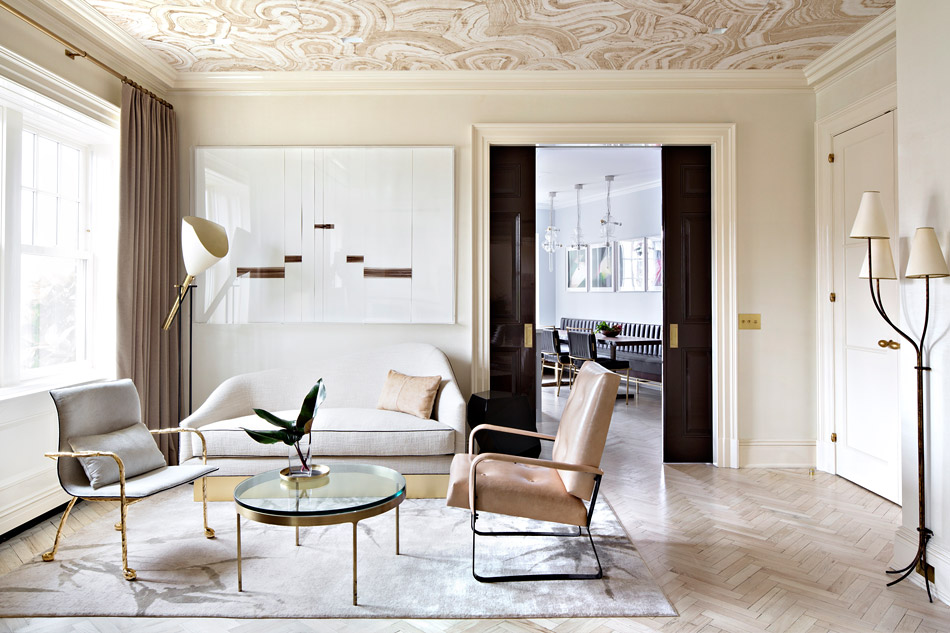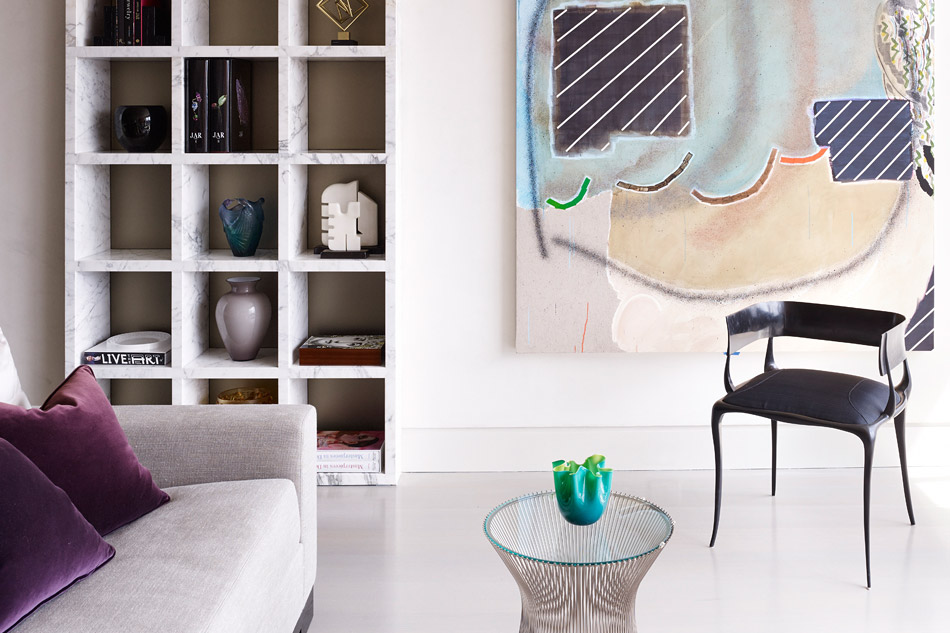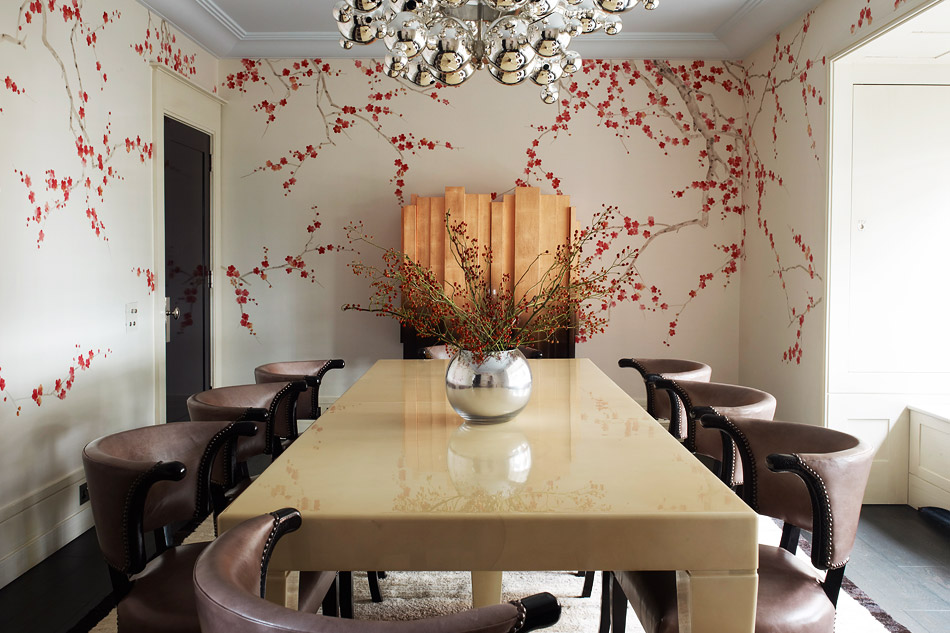 De Cárdenas's path to architecture was not exactly a straight line. After high school, he enrolled at the Rhode Island School of Design, where he thought he would study glass-making. But his upbringing in the 1980s and early '90s in New York City — where he reports he was "totally into the culture, with gender-bending club kids, Barbara Kruger" — led him to study fashion instead. He calls Madonna's Blond Ambition tour "very influential. It was so polished, but still challenging. I'm kind of obsessed with making the subculture cosmopolitan." He followed RISD with a stint at Calvin Klein, designing menswear, before deciding, at 24, that he "wasn't ready to settle into a job." So he applied to graduate school in architecture, not because he wanted to be an architect but because he thought it would be "a more thorough education." At UCLA, he studied with Greg Lynn, an architect known for his innovative use of digital technology, and after he got his degree, he worked with Lynn on the competition for the design of the new World Trade Center, a process he calls "one of the greatest experiences of my life." This led to two and a half years as a creative director for experience design at Imaginary Forces, the Los Angeles creative agency behind the iconic falling-man title sequence for Mad Men.
After that, de Cárdenas returned to New York, where he designed Pharma, an organic beauty products store on the Lower East Side, for the writer, editor and decorator Sara Ruffin Costello. (He says he had "two consulting mathematicians helping design complex shelf miters.") He also did an apartment for the actress Parker Posey and a clothing store, both completed before he officially opened his own office, in 2006. Since then, he has designed projects as edgy as a 2008 temporary performance space in Soho that he wrapped in more than 5,800 feet of Day-Glo masking tape ("I was interested in dazzle ships," he says, referring to the bold camouflage patterns on World War I British naval ships). He has also created, for the Johnson Trading Gallery, a line of brightly colored geometric furniture resembling pixelated video game characters that debuted in 2011; a graphic, sawtooth-patterned fabric for Rivieras's Summer 2013 collection of slip-ons; and blankets for a fall 2013 outdoor event at Philip Johnson's Glass House, in New Canaan, Connecticut.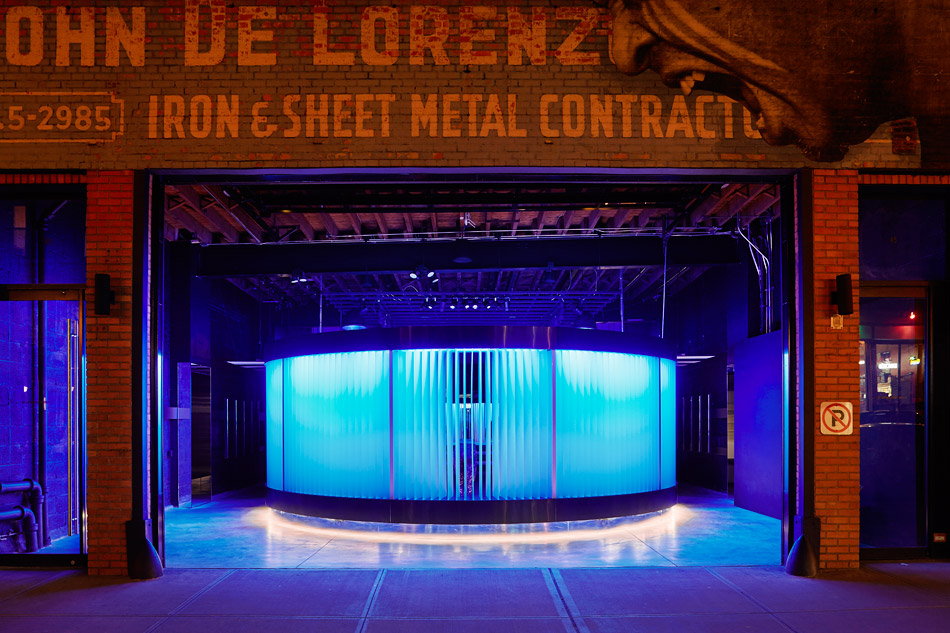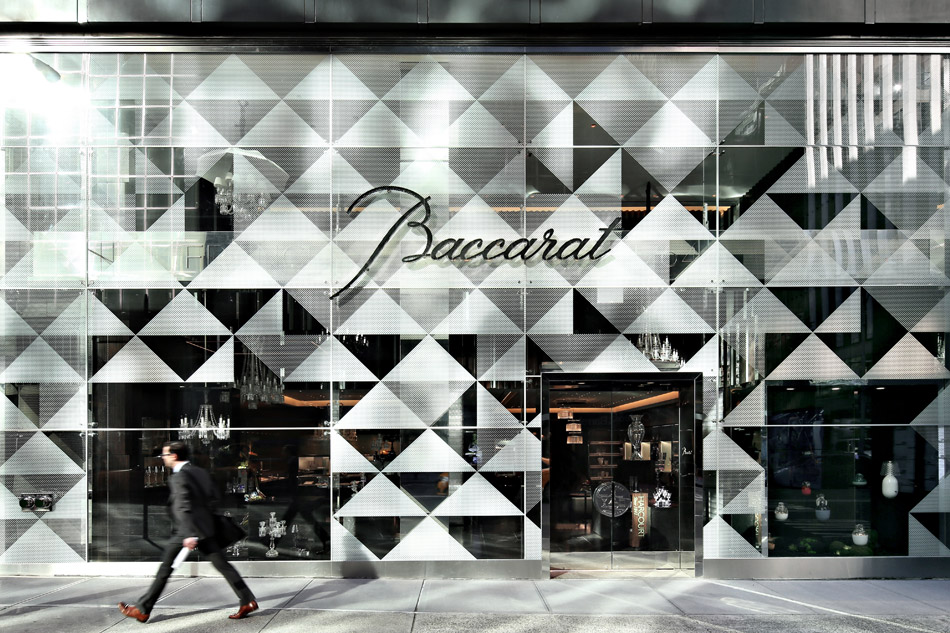 De Cárdenas claims that his work has become "a lot more quiet" over the past few years. "I've lowered the contrast," he says. Indeed, his recent projects are more uptown than down, encompassing elegant residential projects in London and Paris for clients who prize anonymity, and a pale celadon yacht, on which he collaborated with the shipbuilder Wally. "The interiors are light and open," he says. "It doesn't look at all like a boat on the inside."
In the offing now are a house in the Pacific Northwest made of concrete, cedar and blackened steel; a facade for a Kenzo store in South Korea; and a new space at 30 West 12th Street in Manhattan for the design gallery Demisch Danant, opening this month. Even after a solid decade of high-profile projects and wildly favorable press coverage, de Cárdenas still seems to be pinching himself. "I always feel like I'm getting away with it," he says. "I'm so lucky people pay me to do this."
---
Rafael de Cardenas' Quick Picks on 1stdibs