We give gifts for many reasons, both noble and less so: to express love or appreciation, seduce, make amends, curry favor, reward achievement, commemorate and celebrate. But there are certain occasions that call for something truly rare and extraordinary, when a tie or a simple bangle just won't suffice. "We owe something to extravagance," said Jennie Jerome Churchill, the British-American socialite also known as Winston's mother, "for thrift and adventure seldom go hand in hand."
Opulent gifts, of course, can never stand in for sincere sentiment. Who could do better for a touching Valentine than Paul Newman, who once expressed his love for his wife, fellow actor Joanne Woodward, by presenting her with an X-ray of his heart (around which he drew another heart)? There's no question a gesture like that says, "I love you," better than an attention-grabbing Tesla pickup ever could.
A seasonally appropriate example of a sincere yet astonishing gift? You don't just show up with a rattle at the birth of a savior (even if it comes from Tiffany's). That is why the magi embarked on an arduous journey to lay gold, frankincense and myrrh at the feet of a very special newborn.
No matter that these offerings might have seemed pretentious in that humble setting. And perhaps someone should have coached them on age appropriateness and infant proofing — then again, maybe they assumed these were things he would grow into, like a toddler-size sweater.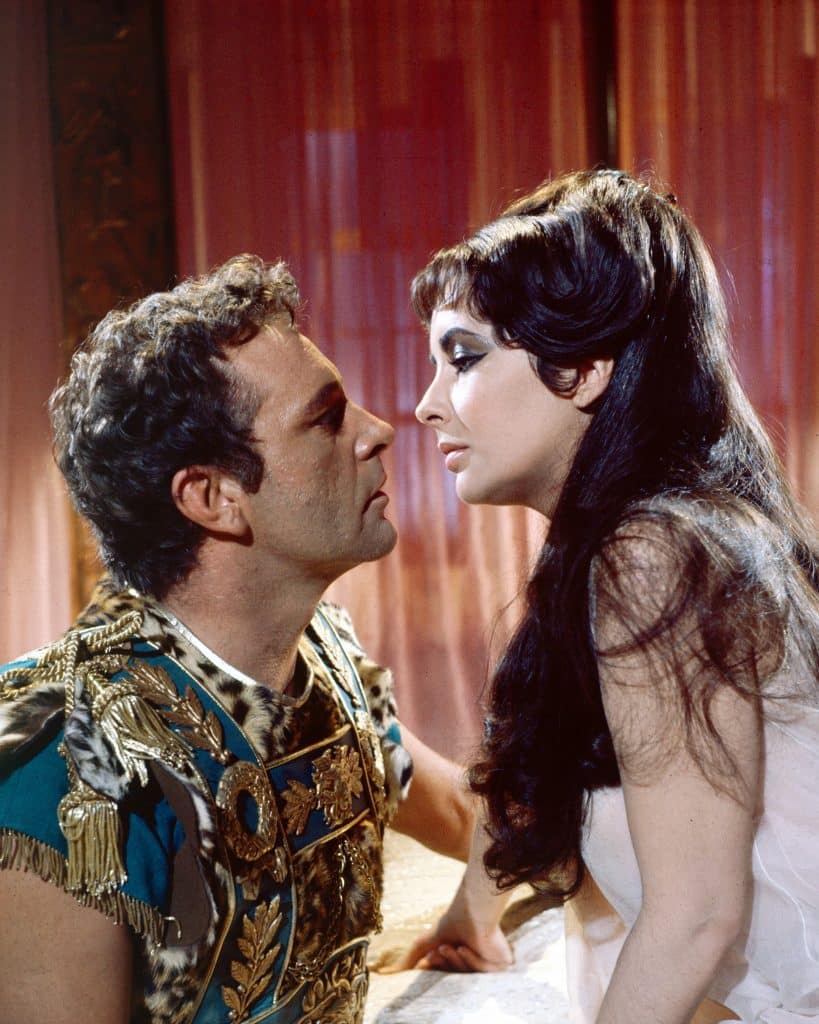 Personal adornments have long been gifting favorites, especially for women, inspiring some elaborately inventive modes of presentation. Elizabeth Taylor amassed a fortune in jewels from her Welsh bad-boy beau Richard Burton, whom she met on the set of Joseph L. Mankiewicz's silver-screen epic Cleopatra.
After one of their legendary spats, a sincerely chastened Dick made it up to Liz with a 68-carat pear-shaped white diamond, now appropriately known as the Taylor-Burton diamond. The gargantuan gem's delivery to Monaco, where the couple were feting Princess Grace on her 40th birthday, involved three men with identical briefcases, plane switching and a machine-gun-toting escort from the airport.
The real Cleopatra, of course, had greater ambitions. What's a diamond, after all, when you can have an empire? Julius Caesar, her first Roman conquest, was possessed with such ardor for his siren that he erected a golden statue of her in the Temple of Venus. She then so ensorcelled Marc Antony that he felt compelled to gift her Turkey's Mediterranean coast and western Asia Minor, as well as parts of Syria, Phoenicia, Jordan and Cyprus.
Still, "there is something about jewelry, in particular diamonds, that has a lasting and emotional effect," says designer Sasha Bikoff, whose mother once presented her with an antique royal-blue velvet box containing the diamond engagement ring of Bikoff's grandmother.
"My grandmother was an original tastemaker" Bikoff says. "She was a gardener and a tablescape artist. She was always dressed in couture, making flower arrangements and entertaining guests at lavish soirées. We were two peas in a pod. This ring makes me feel like I can channel my grandmother and all her fabulousness."
A bit of pelt panache can also be thrilling. "I once received a stunning sink-into-it-thick mink coat from a client," recalls designer Young Huh. "It had gorgeous honey-brown and chocolate-brown striping." The element of surprise heightened the excitement. "This was ambush gifting," Huh says. "I was on-site, and the client walked up and thrust it upon me. I literally squealed in disbelief!" Why box and wrap something so luxuriantly supple?
Alexa Hampton, who runs the interior design firm founded by her father, Mark Hampton, recalls a similarly unceremonious gift of fur from her dad to her mom, Duane. Feigning exasperation at her frequent requests for a sable coat, "he walked into the room, threw it on the floor and said, 'There!' " Alexa recounts. "All in good humor of course. We cracked up."
Perfunctory presentation seems to run in the family. "My first grown-up gift to my father was one of those Grand Tour sculptures of the Roman Forum," says Alexa. "It was so large that the only way I could find to wrap it successfully was in a towel."
Russia's Romanovs, on the other hand, had a flair for dramatic reveals. From 1885 to 1916, Emperor Alexander III and then his son Nicholas II commissioned Peter Carl Fabergé to make, among other objets, 50 imperial Easter eggs for the dowager empress and their respective czarinas. (Who could fault a man who adores his mother and wife enough to commission such treasures for them? Aside from the Bolsheviks, that is.)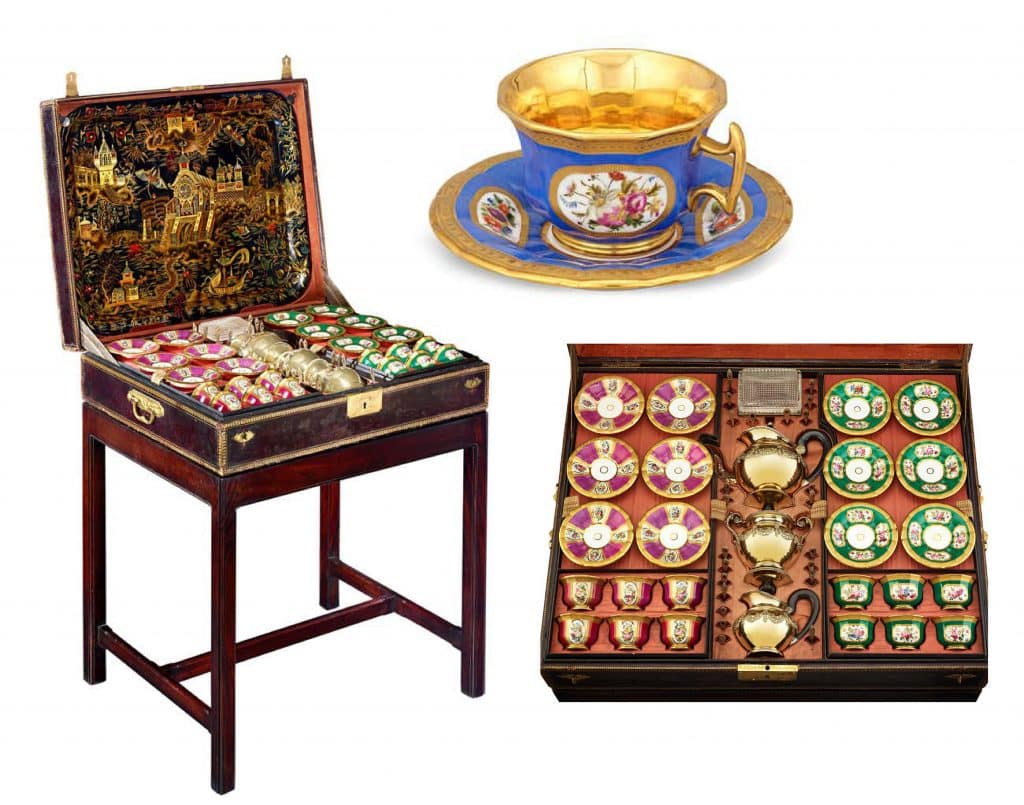 Not only were these genuine showpieces of the peerless jeweler's craftsmanship, but they were gifts that kept on giving long after emerging from their plush velvet-lined boxes. Made from precious metals, encrusted in gems and decorated with guilloche enameling, they opened again and again to reveal gifts within gifts: a timepiece, a golden carriage, a feathered songbird, gold-framed photos, miniature crowns, a priceless pendant.
Sometimes, an object is outdone by a grand gesture. Joe DiMaggio's practice of sending Marilyn Monroe six long-stemmed roses thrice weekly comes to mind, especially because he continued this practice for 20 years after her death.
Even this expression of devotion pales, however, when compared with the Taj Mahal, which Mughal emperor Shah Jahan built as the final resting place of his favorite wife, Mumtaz Mahal, after she died giving birth to their 14th (!) child, in 1631.
The project took almost 20 years to complete and employed 20,000 artisans. Jahan joined Mumtaz there in eternal rest five years after the finishing touches were put to the buildings and gardens. More impressive even than its final price tag, estimated in today's dollars at $916 million, their true love inspired an incomparable architectural masterpiece.
And while we're on the subject of masterpieces, there's this story from Geoffrey Bradfield, who recently celebrated his fifth decade as an interior designer. As a young fellow of 30, he met a distinguished curator of a great American mansion museum at a luncheon. "For a time, he was infatuated with me," Bradfield recalls. Feeling cocky, the designer turned down the gentleman's offer of dinner at Le Cirque.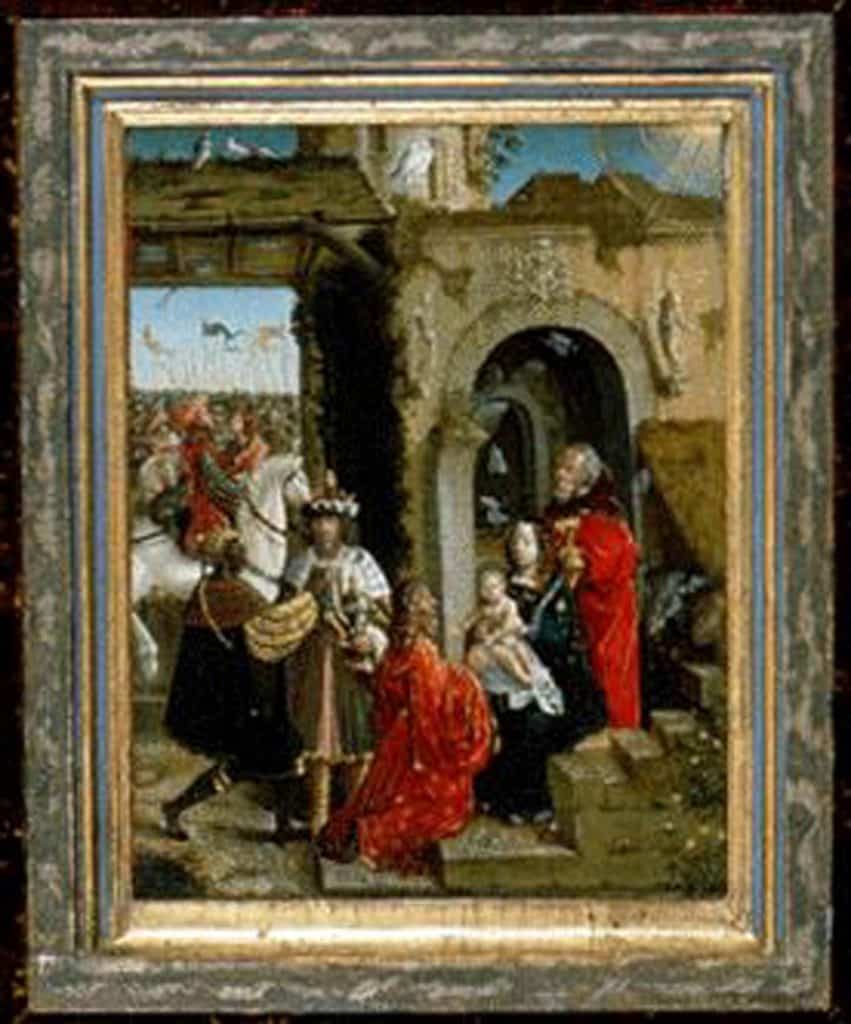 Instead, "I challenged him to organize an after-hours picnic supper for just the two of us — black tie, of course — in the bedroom of the original mistress of the house." As if that weren't risqué enough, Bradfield also dared the curator to "restore a spectacular Spanish Renaissance painting to its original place of honor, over the bedroom fireplace," for the occasion. Hopelessly smitten, the curator complied.
The custom of giving art as a token of esteem has a long pedigree, from the ancient Romans to the Medici up to the present time. In 1956, Chancellor Konrad Adenauer presented Dwight D. Eisenhower with a painting by a 16th-century German master titled Adoration of the Three Wise Kings (those royals seem to turn up everywhere). Gifts of state are nothing new, but the deftly painted scene helped the chancellor enlist the 34th POTUS as an ally in the recovery of the first post–World War II German republic.

Artists themselves have often given friends and patrons their artwork. Édouard Manet gifted a painting of a single asparagus stalk to his patron Charles Ephrussi, a colorful character in Edmund de Waal's best-selling family memoir Hare with Amber Eyes. Ephrussi had been so delighted with the painting of an entire bunch of asparagus he'd commissioned from Manet that he gave the artist a bonus. Manet felt the extra 200 francs was worth an additional spear.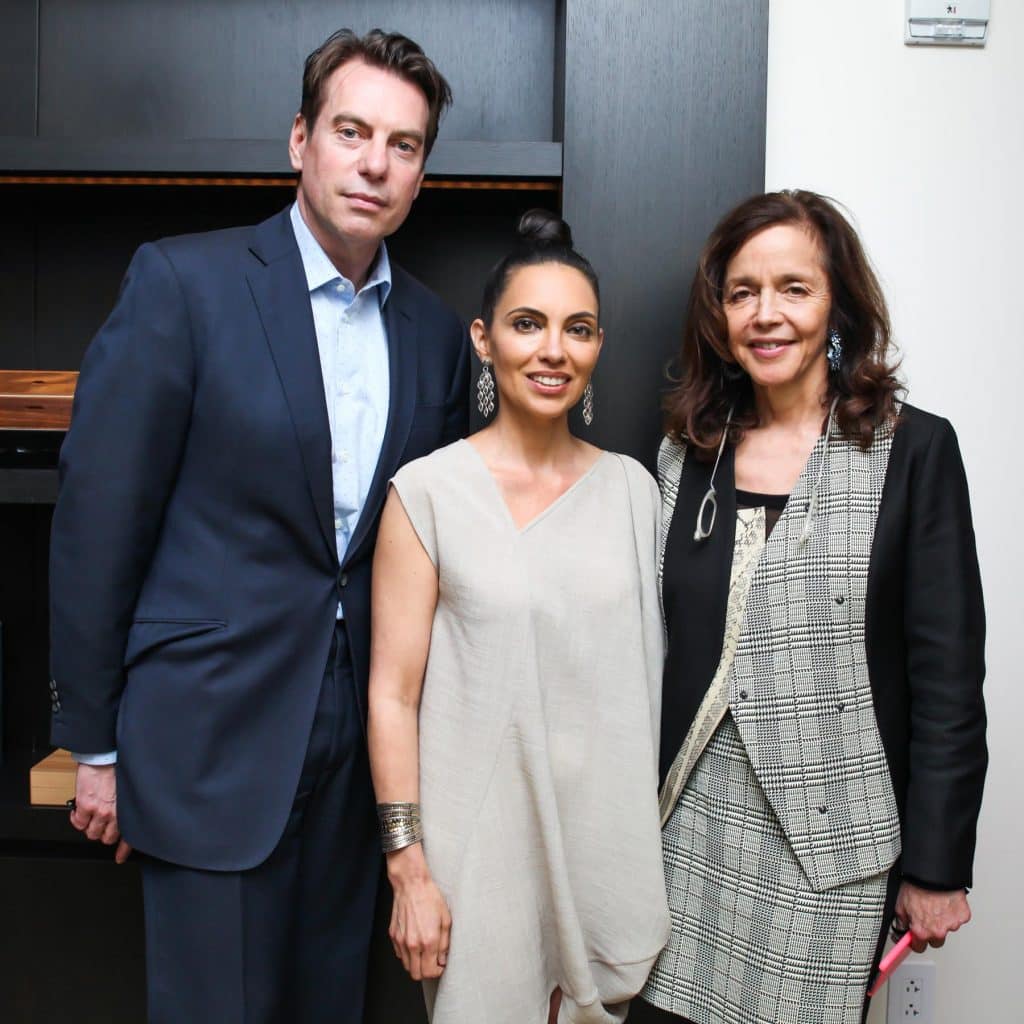 Another artist, Teresita Fernández, one of New York gallery Lehmann Maupin's best-known talents, had a special surprise for gallery cofounder David Maupin and his husband, editor Stefano Tonchi, the night their twin daughters, Maura and Isabella, were born. "We've known her for twenty-five years and traveled with her all over the world," says Maupin affectionately. "She's always been a very generous person."
Fernández commemorated the event with two paintings she made of the sky on the precise night the girls were born, each inscribed with one of their names. "Her work is always concerned with natural phenomena and its effect on the poetry of human experience," explains Maupin, who says the works still hang above his daughters' beds.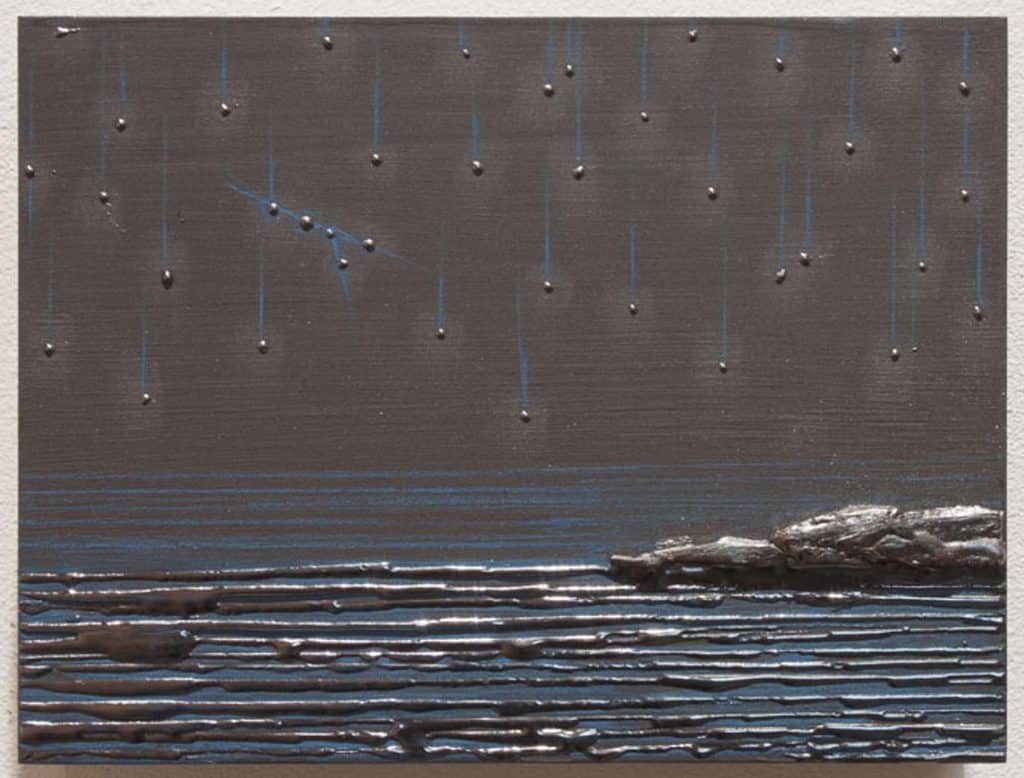 And then there's Jean-Michel Basquiat, who was incredibly generous with those he loved, often giving signed, personalized works to friends, such as Kim Reeder (who dated his roommate Selwyn O'Brien) and multidisciplinary artist Maripol.
In 1986, he exhibited at Annina Nosei Gallery, where Hunter Reynolds, an aspiring artist himself, worked as an assistant. Performing what he considered nothing more than his regular duties, Reynolds unlocked the storage space so Basquiat could quickly take a Polaroid inventory of his works. Basquiat repaid this gesture with two unsigned working plates he used to produce his seminal "Anatomy" series of 18 white-on-black prints. Today they are worth tens of thousands of dollars.
Which brings us to a rare and extraordinary 1stDibs find: Ligaments of the Elbow, 1984, one of those very plates. Now, there's an example of a gift that even the man or woman who has everything would appreciate.
Deaccession, dissolving of estates, changing tastes — there are many reasons that gifts, like the Basquiat plate, may leave the possession of their recipients. 1stDibs is the repository of quite a few rarities with fascinating provenances.
Consider a 19th-century emerald, pearl and diamond parure that was almost certainly part of the Spanish Crown Jewels, a present from King Ferdinand VII to his queen. Or your favorite Francophile might covet the gilded 19th-century tea service that French king Louis-Philippe gave to Mahmud II, Sultan of the Ottoman Empire.
And how sweet was it of J.M.W. Turner to help little Miss Amelia Hawksworth — the niece of his friend Walter Fawkes (author of the Ornithological Collection) — identify her birds correctly by dashing off a divine watercolor study of a moorhen for her own avian scrapbook? That sort of gesture would make anyone happy in this season of gift giving.