July 11, 2021Whether she's installing a lap pool in a West Village townhouse or curating an art collection for a 7,000-square-foot New Jersey home, interior designer Danielle Fennoy cultivates environments with fearlessness, wit and a sense of joy that can be both refined and exuberant.
Fennoy is celebrating 13 years at the helm of her own firm, the Brooklyn-based REVAMP INTERIOR DESIGN. Fond of adrenaline-filled moments, like a graffiti-covered dining room wall, and whimsical touches, like a comic-book-inspired powder room, she is expert at interpreting her clients' tastes in unexpected ways. Her philosophy, that a little discomfort can be a great thing, embraces styles ranging from antiques to '70s design and is writ large on the spaces she creates.
Raised in Washington, D.C., and California, Fennoy attended Denison University, in Ohio, where, she says, she always "pimped out" her dorm rooms, borrowing couches from the school's facilities manager, building her own bookcases and delineating separate areas for study, seating and sleeping. After graduating, she attended New York's Pratt Institute, earning a master's degree in interior design. That experience, she says, really taught her how harnessing the "power of design" can completely change the feel of a room. "The energy of a space can transform someone's experience in it," she explains. "It can be very healing, very supportive, very reflective."
Introspective sat down with Fennoy for a little Q & A about the roles inspiration, aspiration and innovation play in her work.
How did you get started?
As I like to say, I grew up in a family of fixer-uppers. I thought everyone bought houses and went to Home Depot every weekend and picked out paint colors and tiles. I wasn't really aware that it could be a profession. I just thought this is what you did in your free time.
What inspires you?
Sometimes it could be color, like the color of a flower in the springtime — maybe a multicolored tulip with curly petals. Mother Nature is grand and amazing! I might pivot off that shape or the subtle texture of the color pattern.
Who are some of your favorite designers or artists?
I'm a big fan of Patricia Urquiola. She's been a legend in my book for a long time. Her lines are just so organic and innovative and bold but also comfortable. She puts all the things that I think are important for my design work into a chair.
What are your favorite periods or styles?
I was born in nineteen eighty, but my vibe is very much seventies modern. When I see those pieces now, I don't think, "Oh, that's seventies design." It looks timeless. I'm attracted to stuff I won't tire of, that I don't think other people will tire of.
I learned about Finn Juhl while studying abroad in Copenhagen, and I'm a big fan of his as well. I also love Arne Jacobsen. I like very classic Danish modern furniture because it's timeless.
What is the project that got you recognized?
A West Village townhouse — there's a lap pool in it. Someone else did all the detail work, but I came up with the idea, jokingly saying to my client, "What if we did a fishbowl?"
We used a long, skinny space in the cellar, under the garden area, with an acrylic wall you can see through — you can see the water, you can see the swimmer. To put in a regular wall there would have made the space cavernous and cave-like. Light that comes through a skylight is part of the visual experience of the space.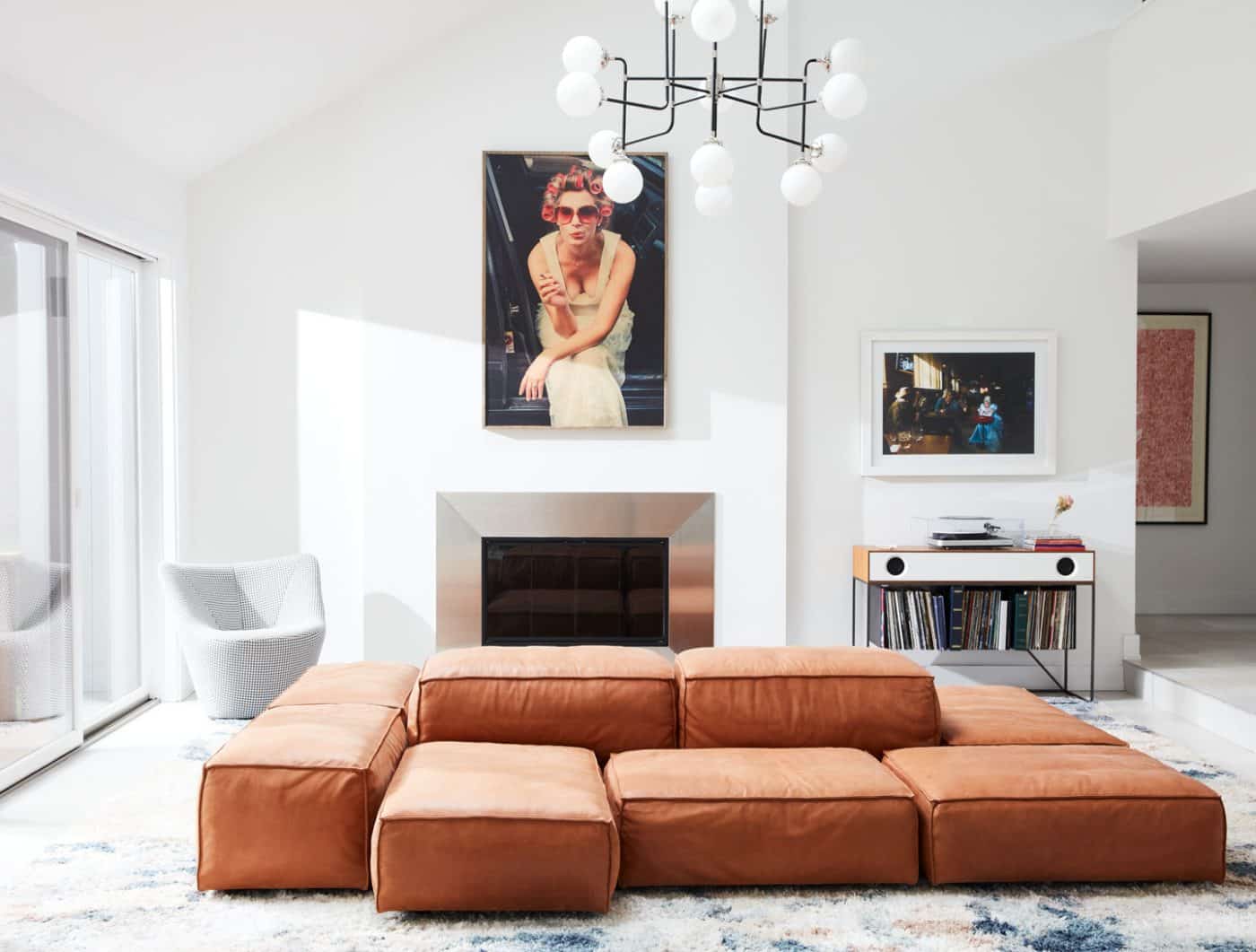 What are some of your current projects?
I have a seven-thousand-square-foot home in Rumson, New Jersey, that I'm working on for previous clients. I've gotten to know them through their taste in art, and I think that's actually a really big thing. When you start to see someone's taste in art, you can kind of tell who they are.
They like bold art, so I plan for the boldness: Where are the sight lines? Where are you going to do that double take? The art plays into the decision making.
What sets you apart? What do you do differently or better than anyone else?
The joke in the office used to be that I was the space-planning queen. That's where I start. Once I have the space laid out, the rest just falls into place. I come up with the rhythm for the space. How is it going to flow? How's it going to function? Then, it tells you where you want the hierarchy, where you want the focal point, where you want the eye to go.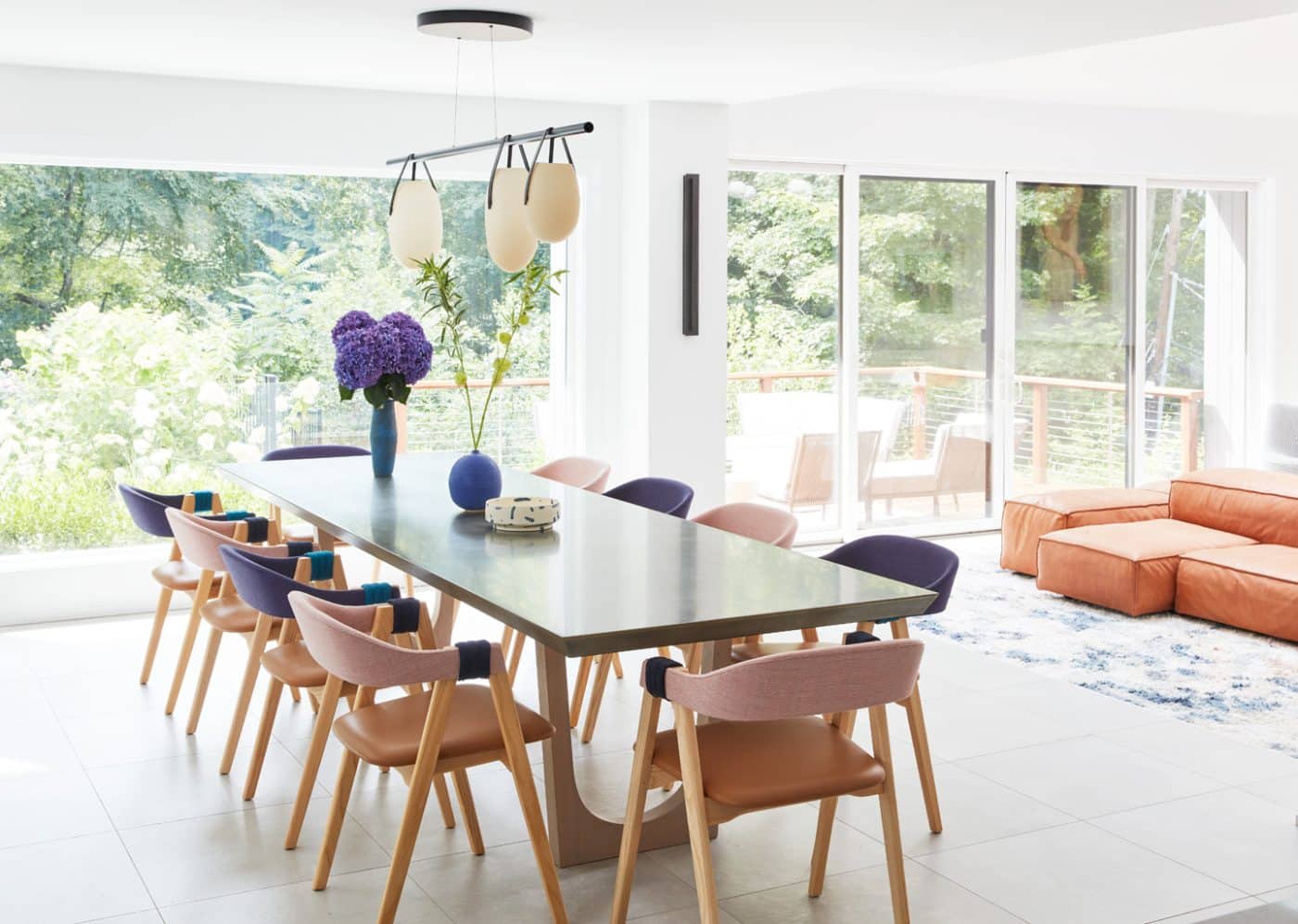 What is your ultimate career goal?
I love dilapidated buildings. If I had buckets of cash, I'd buy them all, and I'd renovate them and have them support various communities in different ways — everything from affordable housing to opportunities for businesses like community workspaces or coffee shops. I don't want to run them. I just want to plant the seed and help create a blank canvas for businesses.
What, in your opinion, is the most overused design trope?
Subway tile. Honestly, I'm sick of it. Of the eleven renovations I have going on right now, probably eight have subway tile. Mostly, they're in New York, and it makes sense. I have it in my own home! Instead, I'd use large-format stone tile. It's timeless and easily maintained. I also love concrete tile, which is comparable with subway-tile pricing.
What is the most underappreciated design move?
I think you should intentionally throw something in there that will make people uncomfortable. It could be a piece of furniture, it could be a specific color, it could be an unexpected light fixture. If the space is modern, throw in an antique bench. If everything is sleek, throw in some roughness for contrast. If there's a lot of blue in the space, throw in some hot pink or citron. I think it takes a really confident designer, it takes a really trusting client, but that's the stuff that lets you know you're working with an artist.
Danielle Fennoy's Quick Picks