May 20, 2018Jill and I have an obsession with cross-disciplinary work," says Monica Khemsurov, who with Jill Singer has been curating New York design shows for nearly a decade. As the editors of the online magazine Sight Unseen, which they founded in 2009, they have long been admired for their ability to suss out emerging talent in design and the visual arts. Their annual exhibition, "Sight Unseen Offsite," is, Khemsurov says, "a meticulously curated showcase of what we feel is the best new work by contemporary independent designers in any given year."
In recent years, "Offsite," part of New York's Design Week in May, had grown so large, Khemsurov says, that "we were tipping into trade show territory." Wanting to return to more hands-on curation, she and Singer decided this year to indulge their obsession, teaming designers with creatives from the worlds of food, fashion, film, art and music. The collaborations were intended to get the non-designers thinking about design and to take the designers out of their normal comfort zones, says Singer.
"We thought it would be fun to shake things up — to see what would happen if Bower wasn't making a Bower product," explains Khemsurov, referring to the New York studio of Danny Giannella, Tammer Hijazi and Jeffrey Renz, which is known for highly geometric, streamlined furniture and mirrors that play tricks with perspective. She and Singer matched the designers with the actor-comedian Seth Rogen. Together, they made a huge circular mirror composed of longitudinal sections whose exposed gaps are painted in bright colors suggested by the work of some of Rogen's favorite street artists, including KAWS and OSGEMEOS.
If the mirror sounds a little in-your-face, that's the point. "We wanted to see what unexpected things would happen if you bring together people from two different worlds," says Khemsurov. Altogether, 13 teams created 13 works for the show, which is titled "Field Studies" and runs from May 17 to 20 at 201 Mulberry Street, in Nolita. The pieces are available on 1stdibs as the launch collection of the Site Unseen storefront, which will offer a range of contemporary objects curated by Khemsurov and Singer throughout the year. Proceeds from the sale of each "Field Studies" item will go to a charity selected by its makers.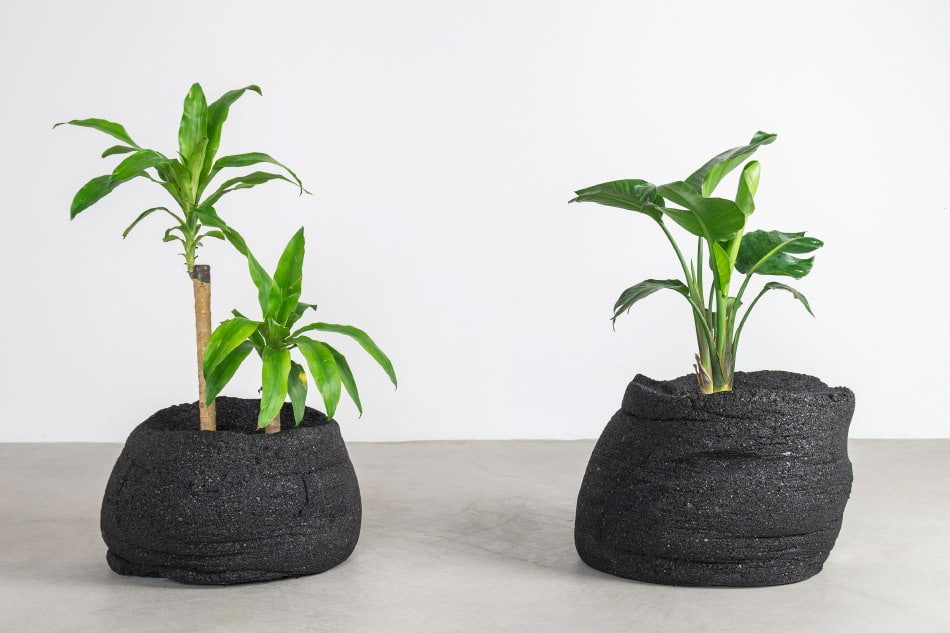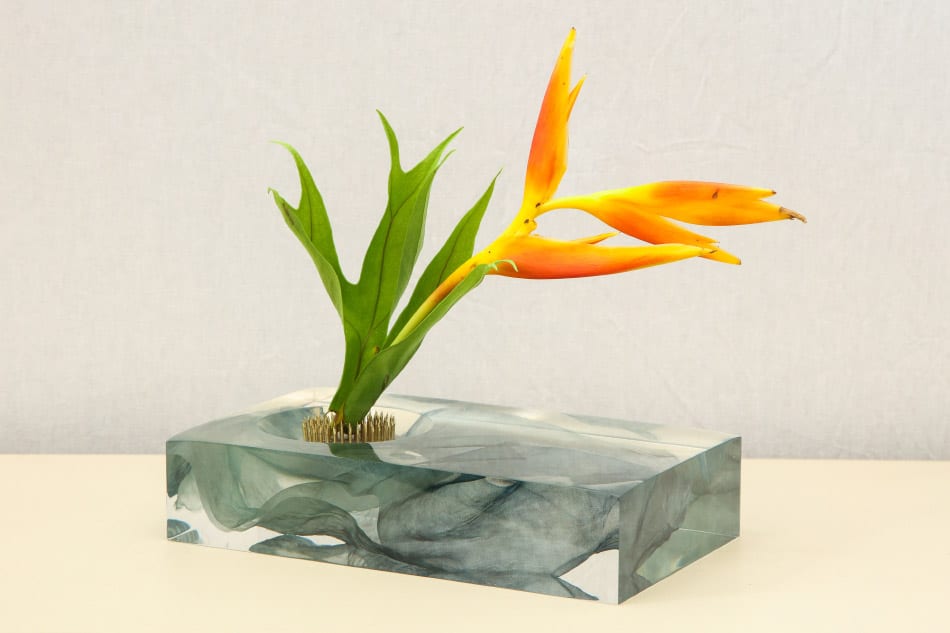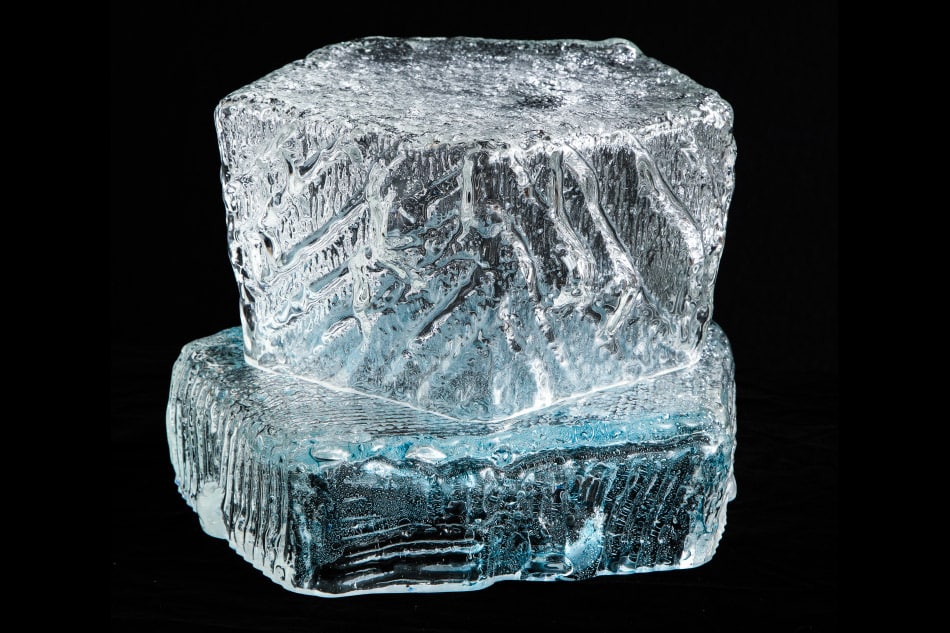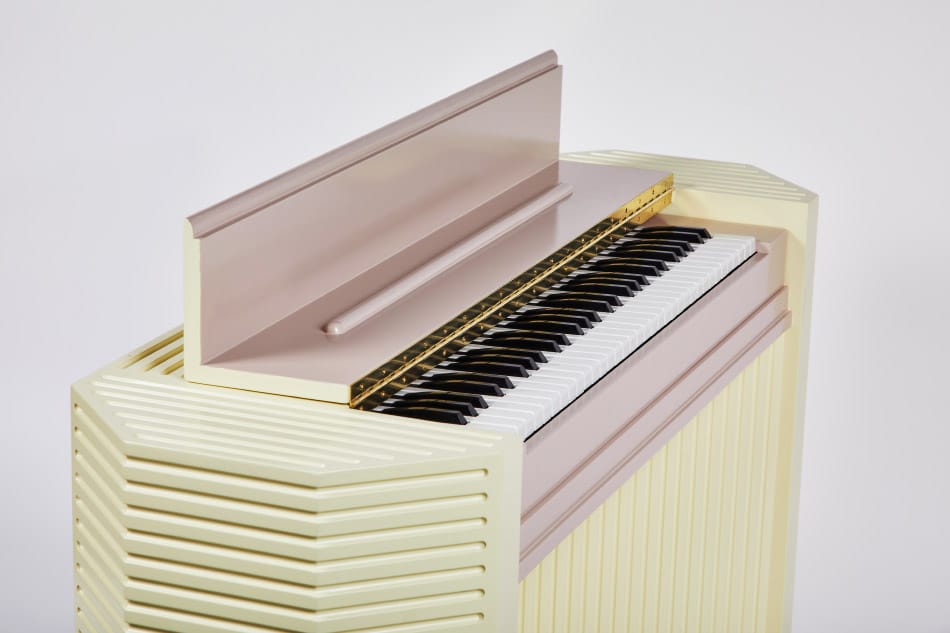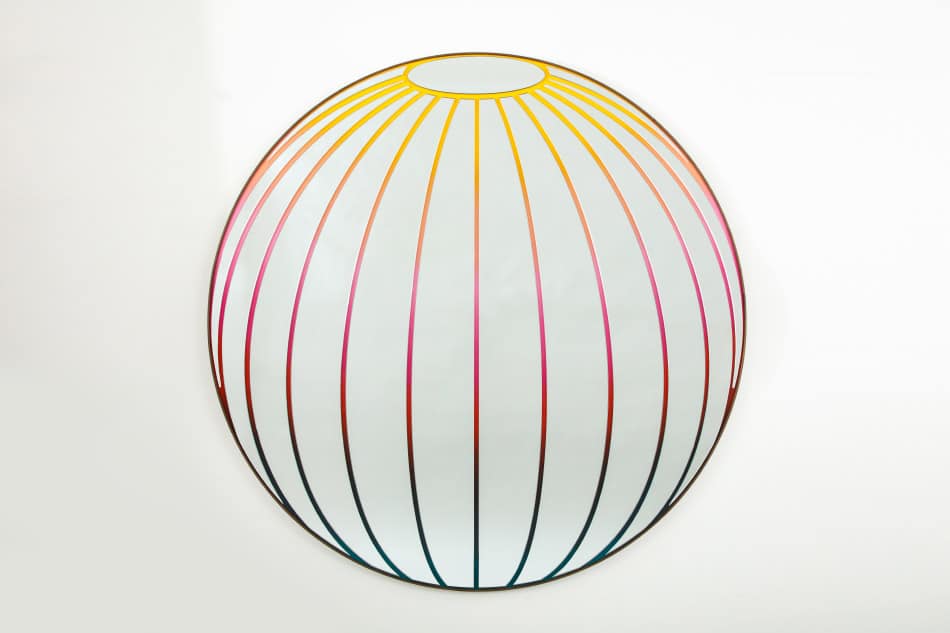 Another participant in the project is the young actor Boyd Holbrook, best known for his work on the Netflix series Narcos. Originally from Kentucky, where his father has been a coal miner for 40 years, Holbrook collaborated with the Brooklyn-based artist Fernando Mastrangelo. Mastrangelo is known for working with unusual materials, and Holbrook's background suggested one — crushed coal mixed with epoxy, from which they made a pair of planters. "They've posted videos where you can see Boyd stirring the coal mixture," reports Khemsurov, who notes, pleased, "Design is a get-your-hands dirty kind of thing." Explains Mastrangelo: "We wanted to transform this otherwise controversial material and make something beautiful with it." He adds: "We believe there is some poetry" in having a plant grow from coal.
Some of the objects in "Field Studies" are recognizable as furniture. Interior designer Kelly Behun made an upholstered chair with the fashion designer Narciso Rodriguez. The team of actor Jason Schwartzman and Los Angeles interior design studio Wall for Apricots (whose founders include Schwartzman's wife, Brady Cunningham) created a piano using an old keyboard and new cabinetry. "Jason is obsessed with musical instruments," says Khemsurov.
---
"We wanted to see what unexpected things would happen if you bring together people from two different worlds."
---
The glass artist Thaddeus Wolfe collaborated with Estela chef Ignacio Mattos on a glass cake stand, which Singer terms "the most epic conceptual art cake stand that ever existed." The designer Kelly Wearstler worked with Instagram influencer Aimee Song on a pouf with reddish marble feet, brass legs and dyed-goat-fur upholstery."
Crosby Studios founder Harry Nuriev partnered with artist Liam Gillick to produce a series of floor lamps with minimalist stainless-steel bases and colored glass louvers on top. "Harry is obsessed with color, and so is Liam, so that was a nice pairing," Khemsurov says. Gillick, reporting on how the collaboration unfolded, explains, "Harry had the final breakthrough and erased all of my other dumb ideas with a moment of insight."
And designer and Home Studios co-founder Oliver Haslegrave worked with fashion stylist Natasha Royt on a gentleman's valet in a surprising material: marble.
Some of the items are far more conceptual. Tyler Hays, the designer of BDDW furniture, and the pop-inspired visual artist Andrew Kuo created a massive wood jigsaw puzzle. And the Brooklyn-based designers the Principals, working with singer Angel Olsen, created a machine to "3-D print sounds." (During the exhibition, a spectrum analyzer will detect sound frequencies and magnitudes, which will be translated into shapes by a 3-D printer loaded with liquid wax in a variety of colors.)
"Field Studies" is a timely project, Khemsurov believes, not only for the money it raises for the 13 charities but because it taps into the zeitgeist. "Something is happening now — I see so much interest in contemporary design from people outside the field," she says. "Friends who for years didn't know what contemporary design was about, or didn't care, now do. This may have something to do with how design has seeped into other disciplines, like art and fashion." The "Field Studies" show, she and Singer believe, further erodes those boundaries.