May 9, 2021With showroom shutdowns, canceled art and design fairs and collectors intent on avoiding crowds, gallerists have adjusted to a dramatically different way of doing business. Many have responded with inventive offerings ranging from Zoom-based gallery walk-throughs to exhibitions presented exclusively online.
But, as two current shows in New York and San Francisco demonstrate, one of the most satisfying recent developments is even more immersive — by-appointment exhibitions hosted in houses and apartments, where visitors can immediately get a feel for how they might live with the pieces on view.
In New York, Galerie Philia, known for its presentations of cutting-edge contemporary design, recruited the architect and furniture designer Pietro Franceschini to curate an exhibition of the gallery's works in a two-story apartment in Walker Tower, an Art Deco skyscraper designed by Ralph Walker in 1929.
Franceschini, who was born and raised in Italy but now lives in New York, says he and the gallery, which has permanent outposts in Geneva, Singapore and Manhattan, began working on the project last summer, after it became clear there would be no quick end to the pandemic.
"We thought it was a good time to do something, because with COVID, there's not so much going on," he says. "We wanted to help the design world move on by doing something interesting. We like the idea that at a time when people can't travel and things are locked down, we can bring seventy pieces from all over the world together."
Franceschini says he took a somewhat minimalist approach to furnishing the unit in order to let the pieces breathe rather than piling on too many accessories. But the end result is still a dramatic departure from a white-box gallery. "An apartment is ideal for a furniture gallery," he says, "because you can see the pieces in their intended destination, which is a real, functional home."
Of course, this apartment happens to look like the home of a friend with exceptional taste who embraces the unexpected. Franceschini played off the black-and-white interior of the apartment with pieces featuring primitive shapes and plenty of texture from metal, wood, stone and cement.
The living room includes a plush Twist sofa by Nina Edwards Anker composed of two volumes that slither together, a Life on Earth side table made from a hefty cylinder of green volcanic rock with a pitted finish by the Georgian studio ROOMS, three-legged bronze-and-leather Alchemy chairs by Rick Owens and a Bling Bling chair by Franceschini himself, which has a curly lambswool seat atop bulbous ash-wood legs.
Galerie Philia at Walker Tower in New York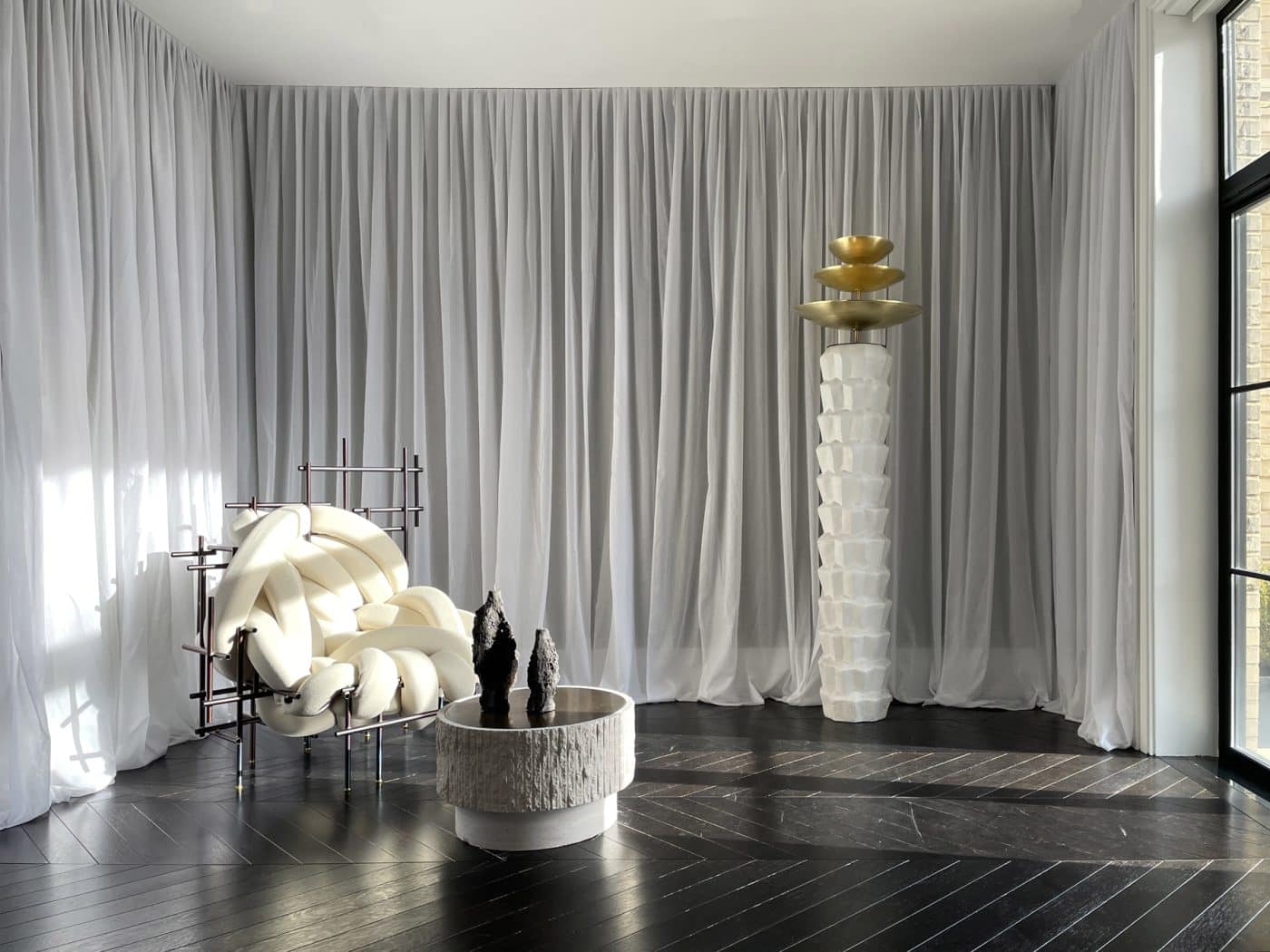 Some pieces were crafted especially for the exhibition, including a pleasantly plump pink-hued cement chair by Philadelphia-based Studio Noon and a hand-carved wood dining table by French designer Cedric Breisacher.
Franceschini hopes visitors will find the presentation, which is on view until May 15, refreshing. "When you step in, the old dilemma between what is functional and what is pure aesthetics falls away," he says.
Nancy Gabriel and Guillaume Excoffier, the founders of Gabriel & Guillaume, a gallery based in France and the United Arab Emirates known for its international mix of 20th-century design, have long understood the appeal of showing their wares in residential settings. With no permanent gallery, they started out by hosting exhibitions in different residences around Beirut and Paris in 2013, which they designed as complete domestic environments, each in a different style. "We design the interior, we do the layout, we create the mood, and we select the pieces," says Gabriel.
In 2019, they exported the concept to New York, with an exhibition at 111 West 57th Street, a super-tall residential skyscraper designed by SHoP Architects with interiors by Studio Sofield, which is ongoing. This past October, they opened another in San Francisco, at Fifteen Fifty, a 40-story apartment tower located at 1550 Mission Street.
"We've talked many times about getting a permanent space," Gabriel says. "But every time we got caught up in some other new experience or new opportunity. We've noticed that our clients are excited by these exhibitions, because every time it's in a new location, with a new setup."
On view through the month of May, the San Francisco exhibition is hosted in a comfortable space that truly feels like someone's home, complete with pistachio and pink wall paint, patterned wallpaper, drapery, rugs, pillows, books and accessories.
The gallery offerings on display have a collected vibe, including vintage treasures like a long 1950s jacaranda sideboard by Joaquim Tenreiro, 1950s lamps by Angelo Lelii, 1988 Betty dining chairs by Martin Szekely and numerous ceramic vases by Ettore Sottsass installed alongside contemporary works like a free-form rug by Marguerite Le Maire, a bench by Ranya Sarakbi and Niko Koronis and a marble side table from Matter Made.
Art from the San Francisco gallerist Jessica Silverman and additional rugs from Beirut-based Iwan Maktabi complete the environment.
For those unable to visit in person, the gallery offers virtual tours of its New York and San Francisco exhibitions, with the help of 3D technology from Matterport. 
Gabriel & Guillaume's American exhibitions were organized with help from Guillaume Coutheillas, founder of the San Francisco–based branding firm FrenchCalifornia, who also orchestrated an exhibition for New York's Maison Gerard, featuring the work of Guillerme et Chambron in a Brooklyn townhouse designed by the Brooklyn Home Company, earlier this year.
Gabriel & Guillaume at Fifteen Fifty in San Francisco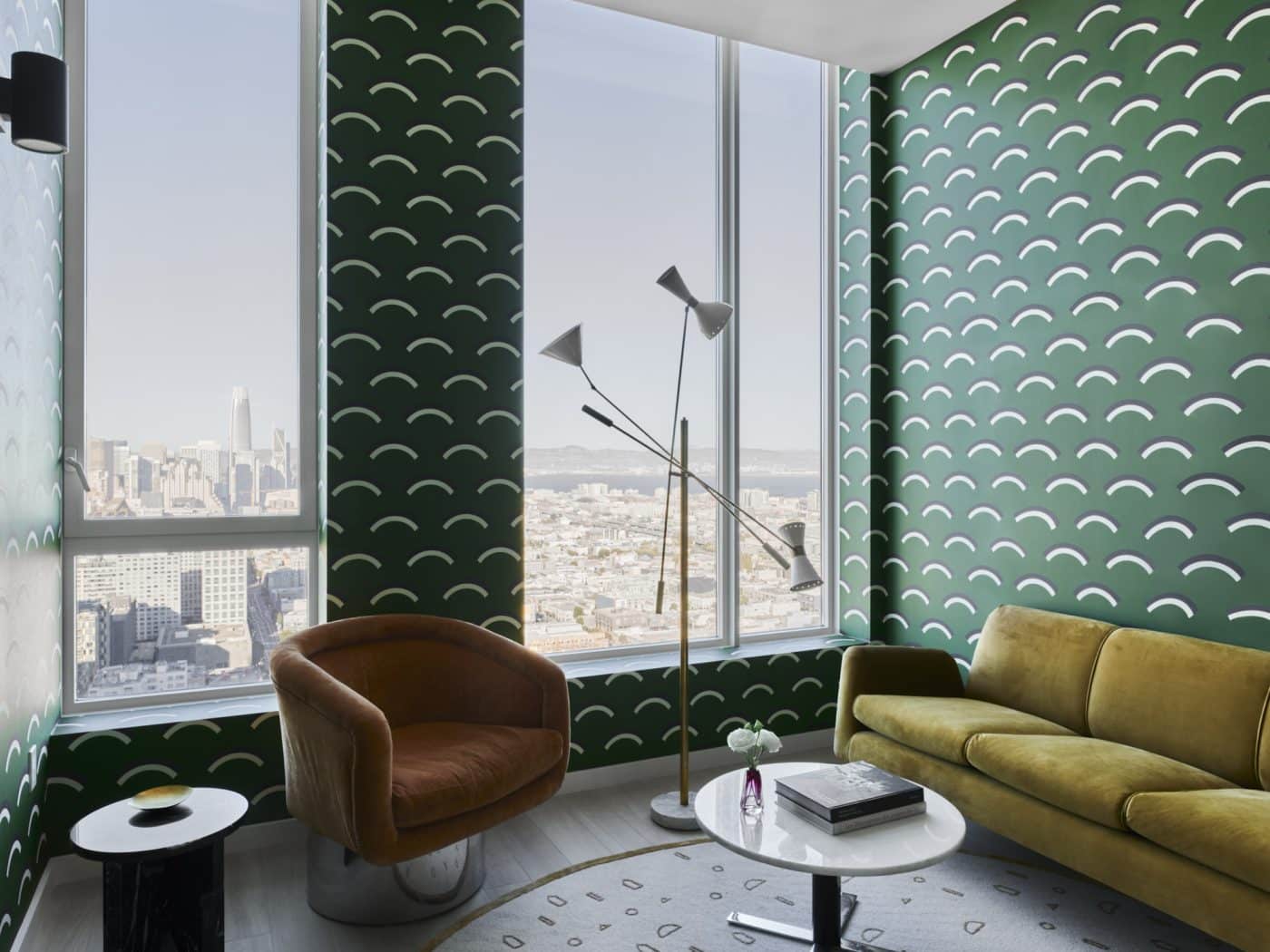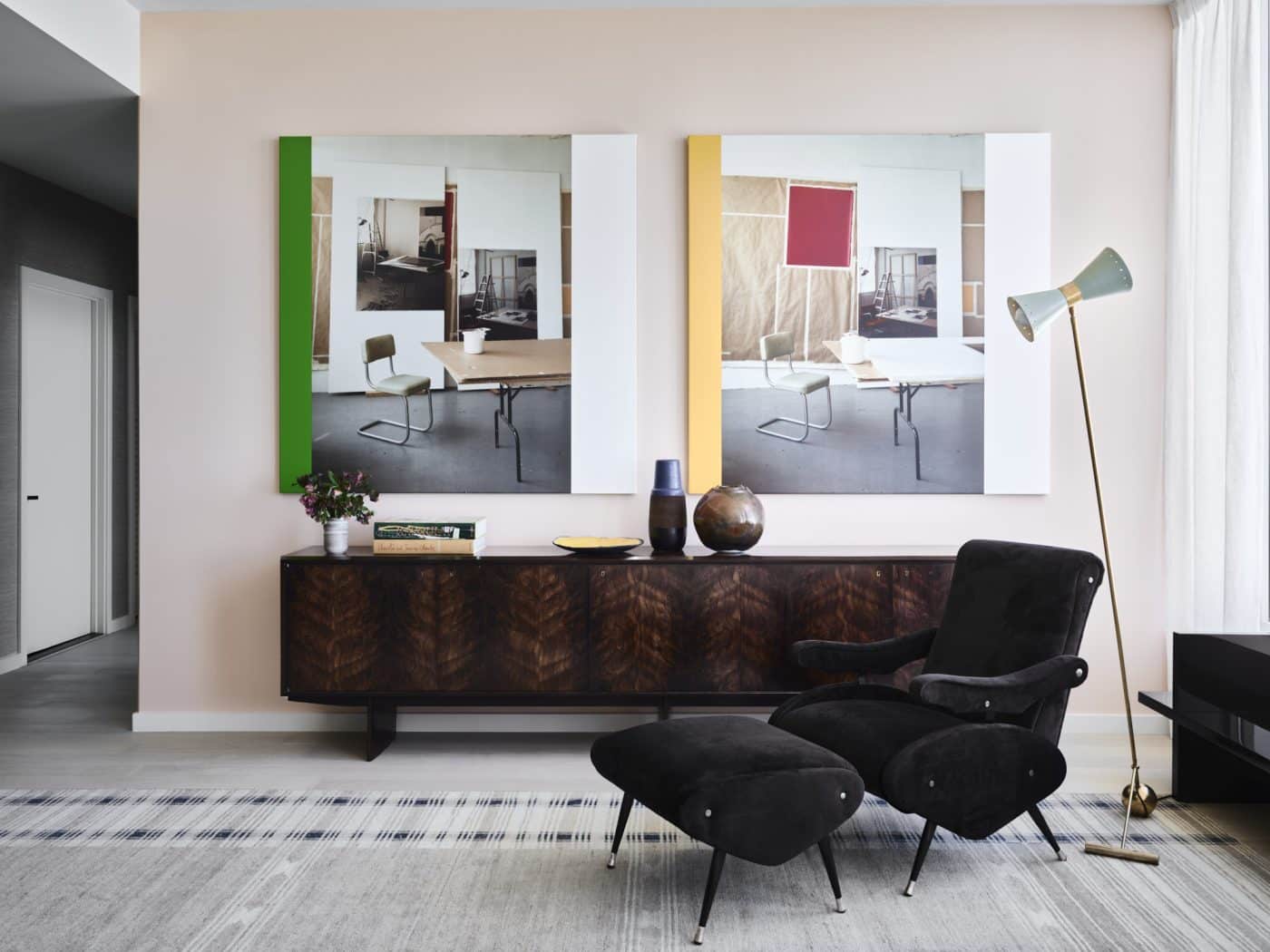 Coutheillas's clients include both design galleries and developers, and he realized that hosting exhibitions in residential spaces would be mutually beneficial: Gallerists get to present their pieces in intimate environments while developers gain top-tier model units without major expense. "It's a win-win for both parties," says Coutheillas.
And now that visitors have experienced just how compelling such settings can be, residence-based exhibitions will likely continue to thrive — even when it's safe to face the design-fair throngs once again.