The word fan comes from fanatic, but the new book Tennis Fan (Damiani) does not have the heat and unruliness of that source. Composed of a series (with the same name as the volume) of 64 black-and-white images by photographer Stephan Würth, it is elegant, cool and European in flavor.
Würth, German-born and largely raised in the United States, focuses on the quieter, secondary moments that occur around tennis matches: a line sweeper on a clay court, a forlorn tennis billboard in the desert, a player chugging water, a child frolicking in front of a TV tuned to a tournament. You'll find no athletic coups caught for all time or agonized faces crushed by defeat (which will no doubt be in plentiful supply when play starts at the U.S. Open this week). There's not even text until the very end, in the form of a short conversation between Würth and the writer Lesley M. M. Blume. Prints from the series are available through Staley-Wise Gallery, in New York, the city the photographer calls home today.
Würth, 49, is a lifelong devotee of the sport, and his familiarity with it gives the book an easy authority. "I love playing tennis," he says. "I'm not a great player. I keep going from one injury to the next. First the knee, now the shoulder."
Unlike joints, images are forever, if properly cared for. Here, Würth chats with Introspective about the "Tennis Fan" series.
How did this project come about?
I was shooting a lot of commercial work about ten years ago, and I got a Leica camera as a Christmas gift. I started to take pictures in black and white again, and I love shooting that way. I thought, "Why don't I bring this with me every time I play?" So I started with taking pictures of middle-aged men like me playing tennis.
Photographer Stephan Würth Captures the Sport of Tennis from Every Angle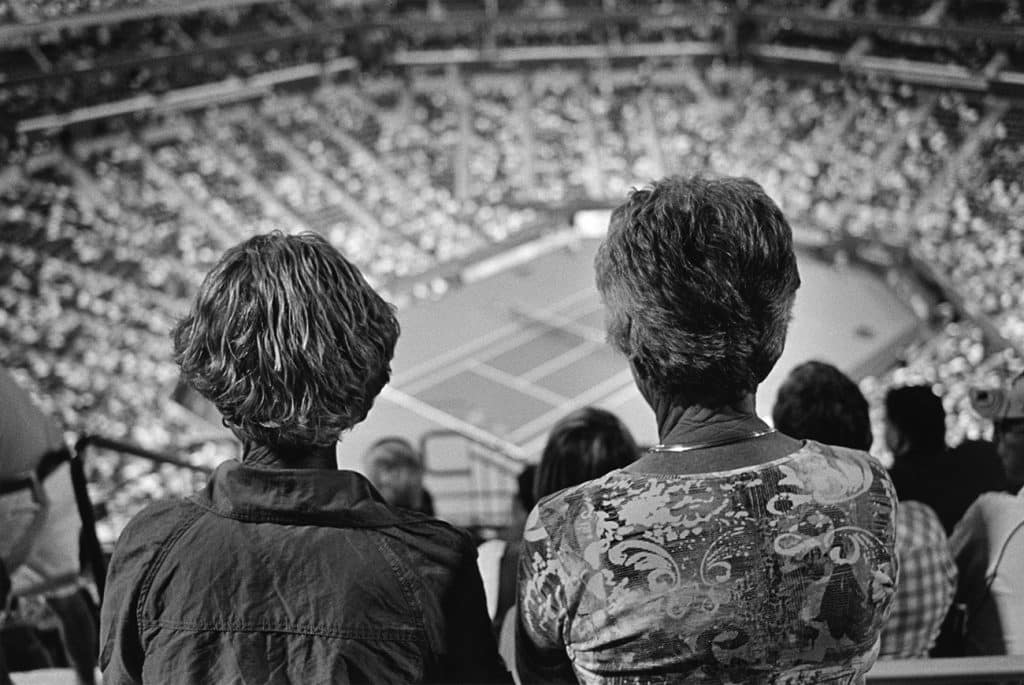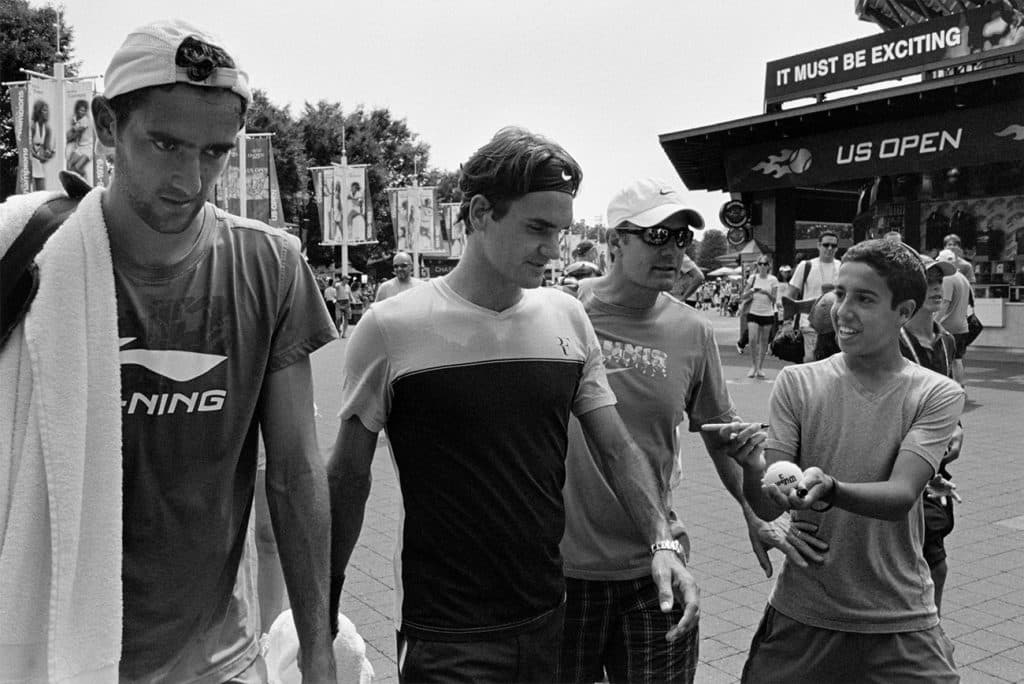 Shooting in black and white with a Leica harks back to the great Magnum photos of Henri Cartier-Bresson, Robert Capa and the like. Are those idols of yours?
I love all the Magnum photographers, so thank you. I just wanted to do something classic and timeless, because, honestly, I've never seen a project on tennis in black and white except old historic pictures.
Robert Frank is a favorite of mine. The Americans (1959) is still one of my favorite books, and I know I am not alone. For some reason, Germans, French, Swiss — we all love shooting the American West. And for the book, I got to shoot in California, Texas and New Mexico.
What's the most surprising place you've found good tennis photos?
I have this picture of a tennis court in the Texas Hill Country. It was at a wedding. And I don't know if you could really even still play on it. The net was kind of bad, and then there were these huge Texas weeds growing out of the concrete!
How about the loveliest?
The most beautiful place would be the Marrakesh court I played on. A friend of ours had a house in Morocco, and we used it for a week. It was a private red clay court, which is awesome.
The man pictured in Hassan, Marrakesh, Morocco, from 2010, is Hassan, the houseboy. That was actually one of the first images for this project. I think once I got the negative back, I said, "You know, I have to keep doing this."
Have you met any tennis icons in your travels?
I have in the past, though not for this book. I shot Venus and Serena Williams for a Hamptons Magazine cover a few years ago. I got to hit some tennis balls against them, which was awesome. And I've shot Maria Sharapova, but no huge men's tour players yet. I'm a super fan of Rafael Nadal.
I actually prefer to watch tennis in Europe. The fans are quiet. You come over here, and all hell breaks loose in the stands.