April 10, 2022The rounded, cream-colored pages of Studio KO: Yves Saint Laurent Museum Marrakech (Phaidon) make it feel like a diary. And it is, in fact, a chronicle, detailing the 1,423 days the French architectural firm spent building a cultural institution at the behest of fashion legend Pierre Bergé (1930–2017), Saint Laurent's onetime lover and lifelong business partner.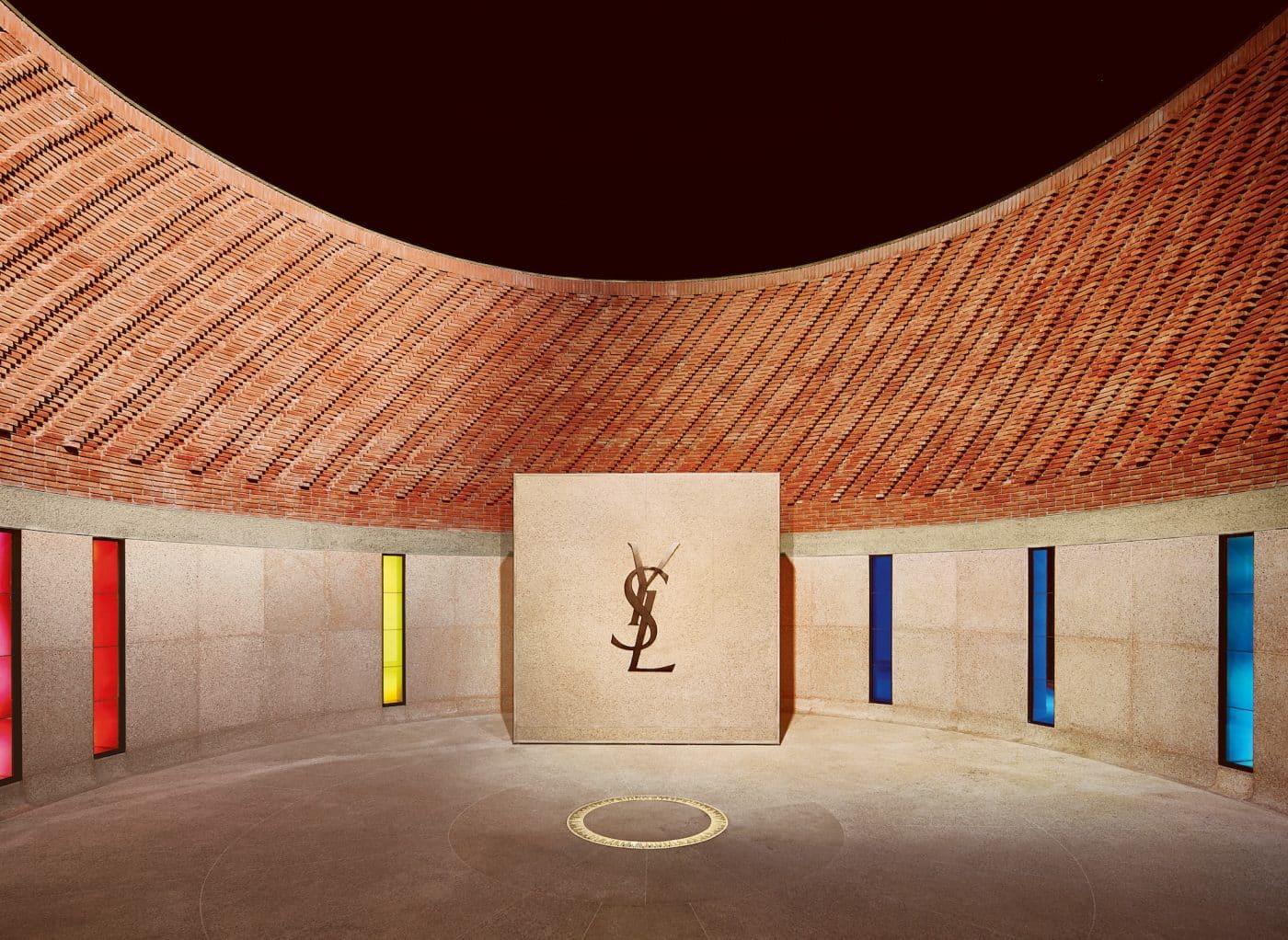 The resulting museum, launched in 2017, has an exterior with stunning decorative brickwork but revealing little from the street. In the Moroccan tradition, it opens up dramatically into a courtyard, and inside one finds fashion exhibitions drawn from the collection of the Fondation Pierre Bergé–Yves Saint Laurent, as well as temporary shows.
The site is part of a magnificent six-acre parcel that includes the Villa Oasis — Saint Laurent's Shangri-la — as well as the legendary Jardin Majorelle, a two-and-a-half botanical and landscape garden that will be familiar to Inventing Anna fans. The book begins with a warm and appreciative introduction by Madison Cox, Bergé's husband and the talented landscape designer charged with keeping Jacques Majorelle's vision intact and flourishing. Following this, the text — on which author Catherine Sabbah collaborated with Studio KO principals Olivier Marty and Karl Fournier — takes us through the creation of the museum, from conception to completion and every step of construction along the way (omitting the boring bits and keeping to the fun ones).
One of this year's 1stDibs 50 honorees, Studio KO is perhaps best known for high-end residential projects, as well as its 2014 design, for André Balazs, of the Chiltern Firehouse hotel, in London. Its design for the Marrakech museum is, in the partners' words, "simple but radical," trusting that basic materials like brick and concrete can, with geometric patterning over wide expanses, produce an intense effect. Bergé, who died just before the project was completed, comes across as a true character, a man for whom a dry "It's good" was a lavish compliment, rarely given. He'd say the same about the book.