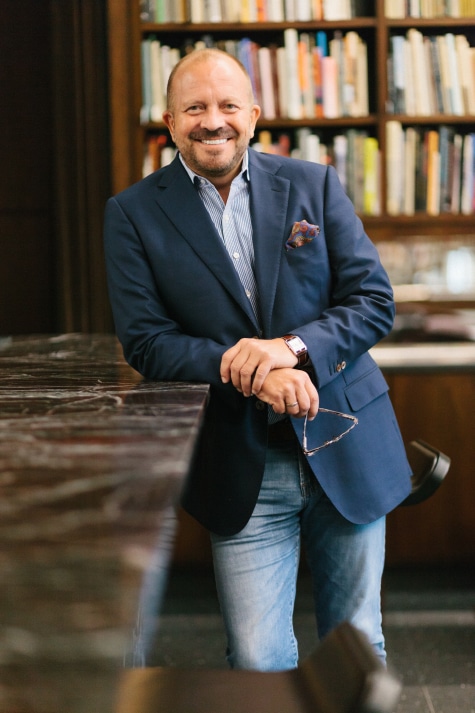 It's an old saw, but a true one, that good design can transport us, taking us on a metaphorical journey. The Chicago-based interiors expert Tom Stringer has customized the concept: He literally transports himself around the world to gather the inspiration for great rooms.
Travel is his paramount personal passion, as evidenced by An Adventurous Life: Global Interiors by Tom Stringer (Images), published in the fall and written with Marc Kristal.
The book features dozens of excursions on every continent, with an emphasis on Africa and Asia. Some chapters describe specific projects, but there are also sections devoted to travel, to give a sense of where many of Stringer's ideas come from. Sometimes, the influence is direct, as in the elaborate Moroccan-style metal screens on the windows of a Florida house; in other instances, it's more subtle, as in the way his aesthetic was honed by childhood excursions to a serene lake in Northern Michigan and attempts at Cousteau-like underwater photography on Caribbean vacations.
Stringer has had his own firm for 21 years, working a lot on both coasts as well as in the middle of the country, and he has distinguished himself as a shape-shifter without a signature style. Well, of course: The projects are as different as Bali is from Botswana.
The designer certainly employs classical touches, and he can be quite traditional for the right project, but the resulting looks feel contemporary, and the schemes always let the art and other collected objects shine. One constant: There's a friendly vibe to his work even when it is gussied up.
"You know, I've watched other designers — who shall remain nameless — cultivate very detailed, identifiable looks and then also license those looks," says Stringer, 53. "And they have been very successful at it. But I'm entirely client based, and that's the way I want it. I've never aspired to have and refine a look, because I thought ultimately it was a trap."
Tom Stringer Goes in Search of the New Global Interior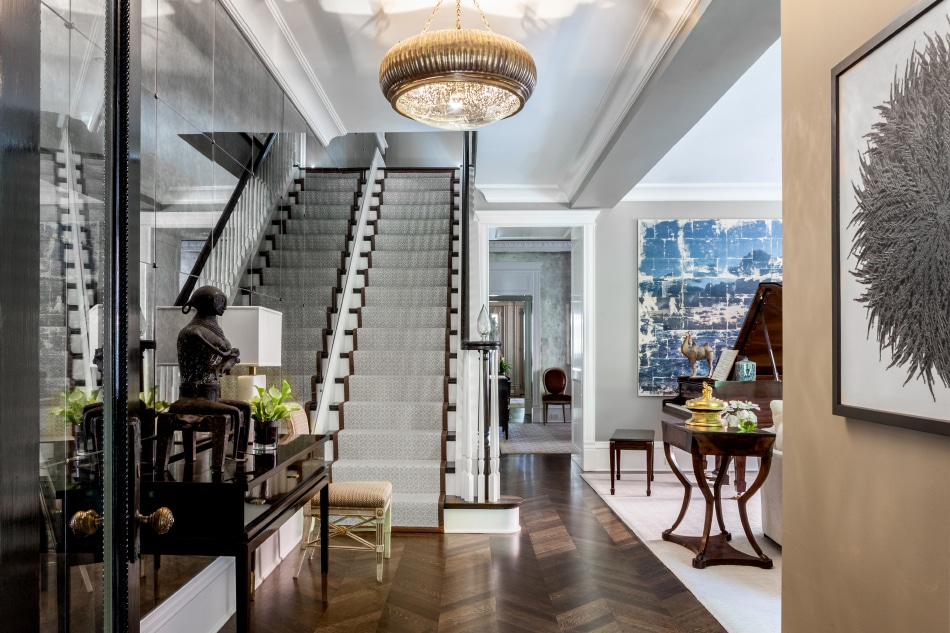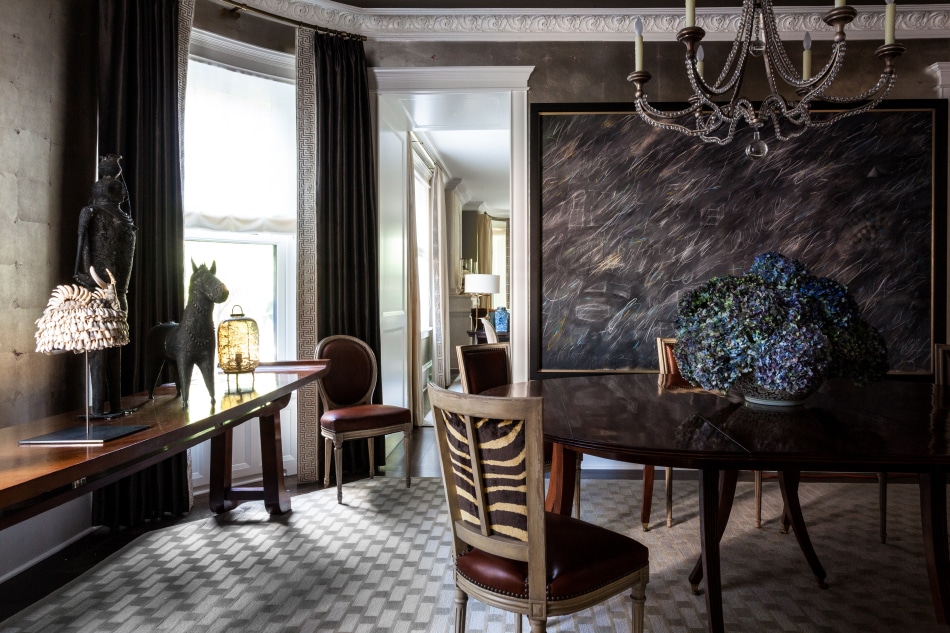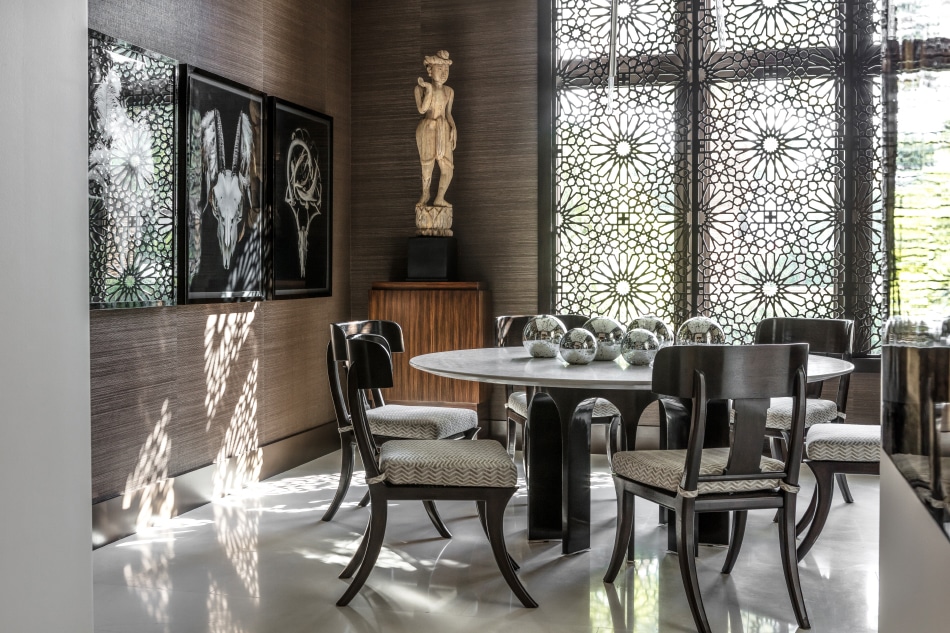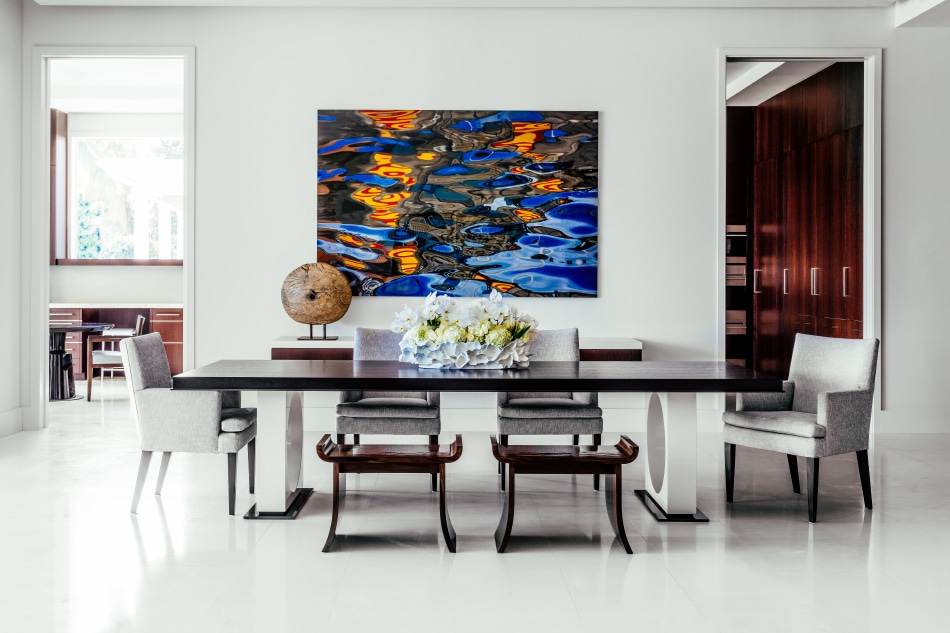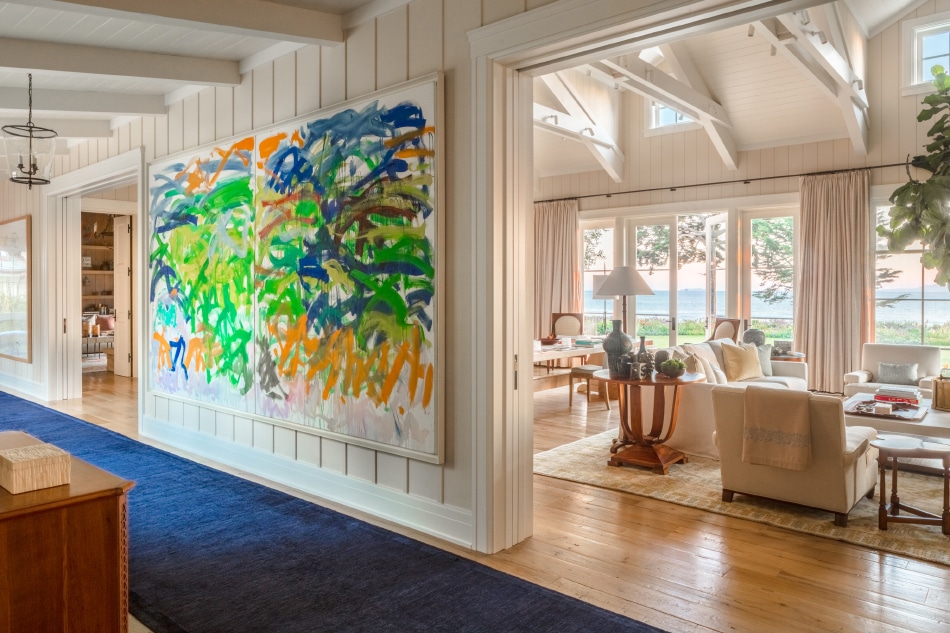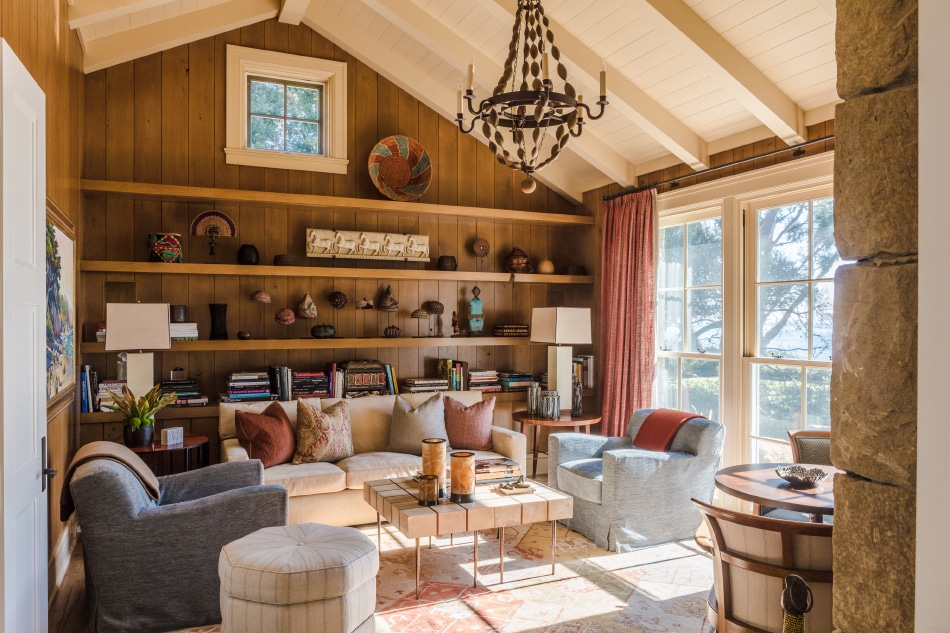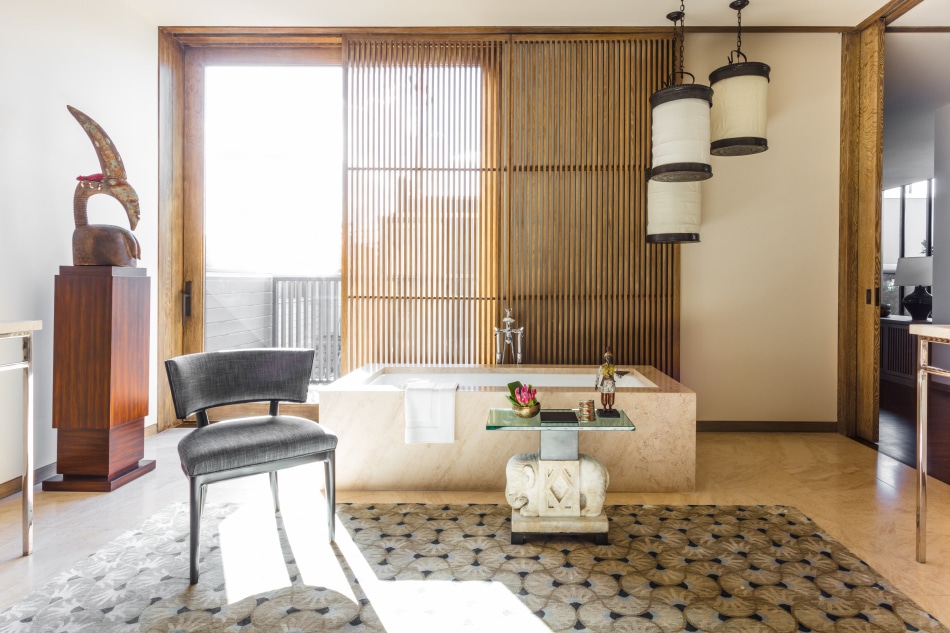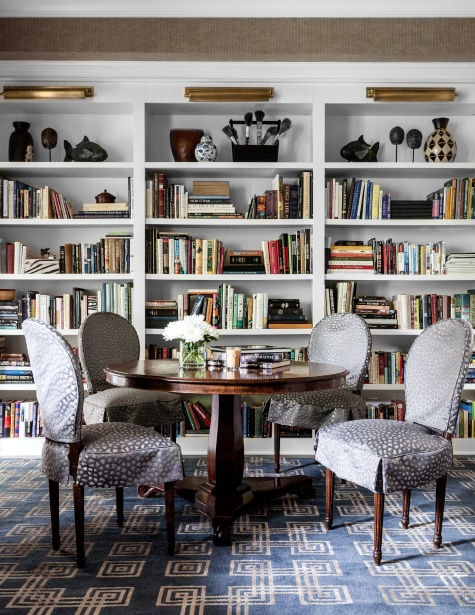 Certainly, his own home — a block from Lake Michigan, in the Lincoln Park neighborhood — shows how dynamic Stringer's eclecticism can be. A 19th-century house with a 1930s addition, it has a stone facade and a Norman-style peaked roofline. Stringer and his husband, Scott Waller, an educator, melded their aesthetics to create what the designer calls an "English-influenced neoclassical interior."
But within that decidedly tasteful scheme, he places a Burmese headdress made from yak teeth on a Karl Springer console table in the dining room not far from a Cy Twombly-esque blackboard painting by the Chicago artist Daniel Christmas. Indeed, Stringer makes the artworks from non-Western places that he inserts into the scheme seem not like curios or trophies but integral pieces of the puzzle.
A midlife realization helped Stringer, who now oversees an office of 20, understand how to integrate his peripatetic proclivities into his work — and to understand that commuting doesn't equal travel.
"I had a second office in Los Angeles for a while, and it started to ruin my life," he says. "I realized I had spent more than one hundred and fifty nights that year at the Four Seasons Beverly Hills. It got so bad that when Scott and I bought a new house in Evanston, the Four Seasons sent us pillows and a mattress as a housewarming gift, so that my bed at home would feel like my bed at their home."
That epiphany led him to make more space for journeys, to the tune of 12 weeks a year, some of them with clients. "It is a really fantastic way of getting to know people and getting to know their desires," says Stringer. "If you're going to tell someone's story through design, you kind of need to know about them, and know what makes them tick."
One client he has traveled with by necessity is Wrigley chewing gum heir James S. Offield, whose 156-foot yacht Slojo is among Stringer's most successful projects, designed with the Seattle boat-building specialist Delta Marine. Perhaps to contrast with the ever-present water, he deployed earth tones like taupe and cream, a color scheme that also flattered the fantastic objects with which he populated the ship, such as a tall Oceanic warrior's shield placed at the entrance to four guest suites.
---
"I'm entirely client based, and that's the way I want it," says Tom Stringer. "I've never aspired to have and refine a look, because I thought ultimately it was a trap."
---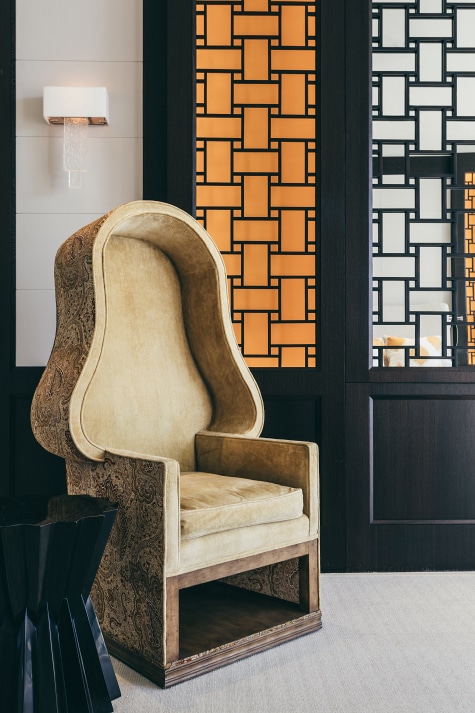 "We designed everything down to the uniforms, every element of the boat, and then I got to sail around the world on it," says Stringer.
Not that his life lacks high-end pleasures when he is landlocked. Although residential design is his specialty, he does commercial projects when they spring from personal relationships. That's how he came to design many of the restaurants of acclaimed Chicago chef Grant Achatz, of Alinea fame. (Stringer had previously done a home for Achatz's business partner, Nick Kokonas.)
 "Grant was trying to redesign the dining experience, and he didn't want some restaurant designer coming in going, 'You can't do that,' " says Stringer, who devised a serene reboot of Alinea in 2016 and is also an investing partner in the business. "I wanted to create a clean-swept contemporary space within the confines of something that felt like a nineteenth-century hôtel particulier."
An elliptical first-floor dining and gathering space connects to a curved stair that features an elaborate chandelier with a period form but fashioned from very modern hanging OLED (organic LED) pads.
One of his favorite long-term projects, lovingly featured in the book, is a Santa Barbara estate comprising a 12,000-square-foot main house and four other buildings. It's both a multigenerational home and a repository for a stunning collection of artworks, notably a huge Joan Mitchell canvas not far from a ravishing Cecily Brown painting.
"I pleaded with the clients for the better part of the year to let me move that Joan Mitchell from one of their other houses to this spot," says Stringer, who knew it would be enlivened by the light there.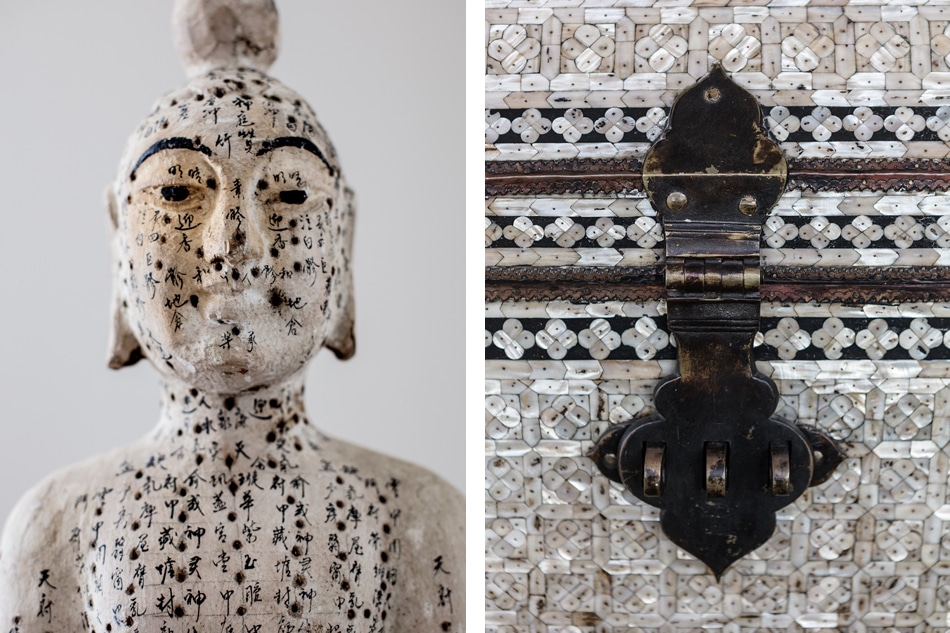 Board-and-batten walls set the tone. "It's beach side. It needs to feel breezy and easy," says Stringer, who also gave it a "studied eclectic blend of furniture and accessories — I love layering antiques into even the most contemporary interiors." That blend includes everything from the clients' colorful Axel Salto pottery collection to a 17th-century French dining table and a James Rosenquist painting, all mingling happily.
Perhaps most distinctive are the 30-odd Anglo-Indian lanterns, in primary colors, hung from the pool cabana's ceiling. He and his clients were on a New York shopping trip when they came upon this assortment, and there was initially uncertainty about which ones to buy.
"I said, 'Well, why don't we buy them all?' " recalls Stringer. "And we basically ended up designing the entire pavilion around them. It's always a party — you don't need to bring balloons."
As Stringer begins his firm's next 21 years of designing, look for similarly buoyant notions.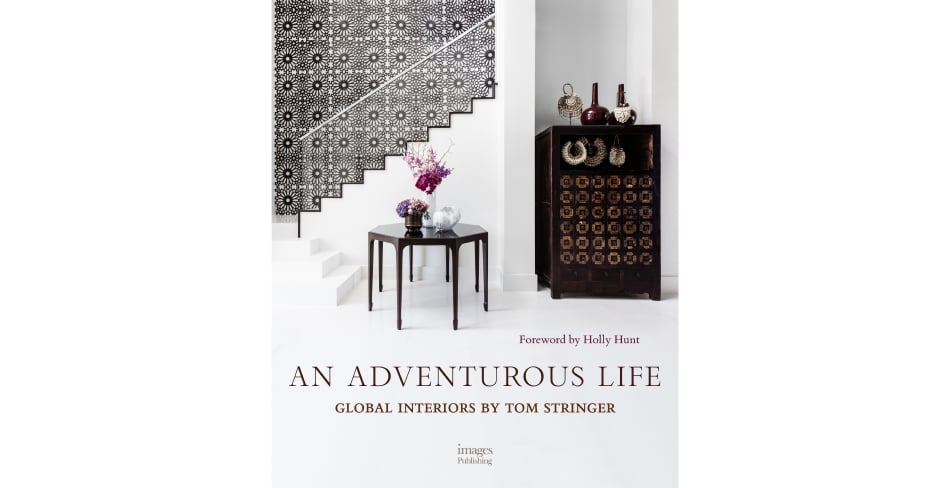 Or Support Your Local Bookstore
---
Tom Stringer's Quick Picks on 1stdibs