July 24, 2022In 2011, Brooklynite Alice Gao quit her job in the financial services sector to become a full-time photographer. Although photography had been a hobby since her early teens and she'd had internships in the field, she had yet to book a job on her own when she made the decision. "One day I thought, 'You know what? I just need to do it, and I need to jump in fully!' " she says.
And jump she did. Today, Gao is well-known for her still-life compositions, interior shots and campaigns for brands like Bottega Veneta and Cartier, among many others. In fact, her career is going well enough that last year she threw herself a 10-year-anniversary party. "Normally, if you're at a company, someone might throw you a party for reaching ten years," she says. "I was like, 'Well, I am the company. So, I'm throwing myself a party!'"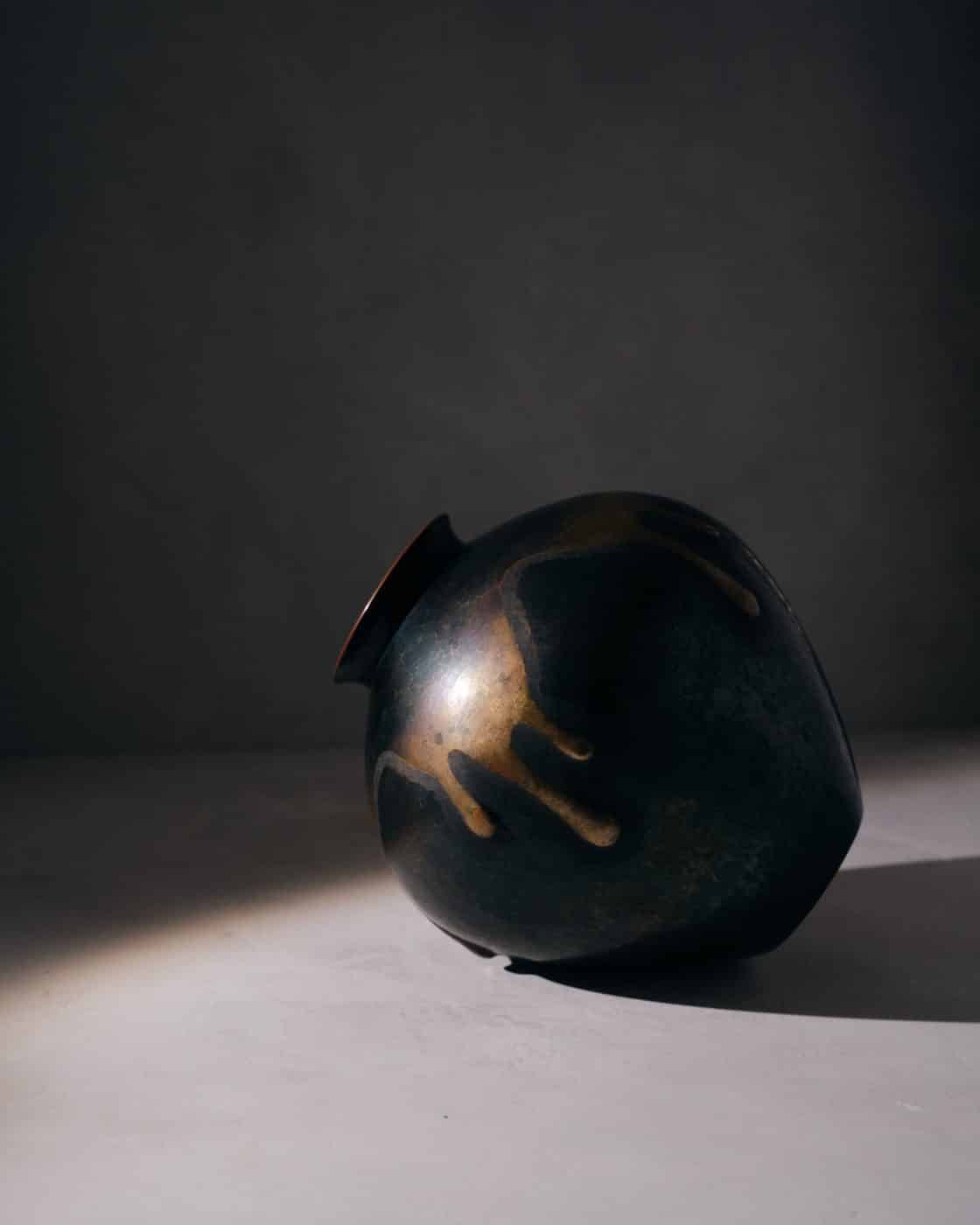 But it's perhaps her Instagram account that has really put her on the map — in more ways than one. There, her followers come in large part to view her extraordinary travel photos.
It's those shots that give her the most pleasure. "When I travel just with myself and a camera, that's the most soul-satisfying work," she explains, "because it's less produced than commercial work. In fact, it's not produced at all, because it's just me going and exploring and discovering."
Gao's adventures often inform her decor. "One of my favorite parts of traveling is collecting small trinkets — whether a ceramic plate from a Tokyo pop-up shop or a small antique milking stool from France hand carried on a flight — because they make such great conversation pieces once I'm back home," she notes. "When people come to my house, they ask about them, and then, we start talking about what I was doing in Japan or how I came to acquire the piece."
With this in mind, 1stDibs asked the globetrotter, who has so far visited an estimated 30 countries (Kenya, India, Turkey, Finland, Morocco, the United Arab Emirates, Australia, Ecuador, Peru and Colombia are but a few), to curate a collection of her favorite items on 1stDibs Auctions. 
Inspired, she says, by two "deep dives" she took into Portugal in 2019, the objects she's picked for the collection would, for the most part, be perfect for a "European countryside escape, something among the olive groves of Portugal or near the coastlines."
Her selections contrast with the rather minimalist, industrial aesthetic of the Brooklyn loft in which she lives. "I've chosen beautiful textural pieces that wouldn't really fit in the world I live in now," she explains. "So, I've created another world where they would feel at home."
That world includes a fantasy farmhouse in which she'd place an 18th-century Swedish folk art chest recalling the aesthetic of Dá Licença, a hotel in Portugal that reframed her perspective.
"The hotel itself is quite modern and minimal," Gao says. "But it has a few more-ornate, painted pieces that look like folk art. I had never really been drawn to that look before, but this hotel made me appreciate it. When I saw this Swedish chest, I thought of putting it in a little guest bedroom with nothing other than maybe a very simple bed."
Also among her choices is a still-life oil painting by Rudolf Heverdle that, in many ways, is similar to Gao's photography work. "I've always been drawn to that Old Master lighting," she says. "When I create a still life myself, I often reference that kind of lighting and composition."
In addition to those traditional pieces, Gao chose a mid-century modern bookcase from Brazilian designer Branco & Preta. Having not had a proper bookcase since what she calls her "IKEA Billy days," Gao says she was drawn to the rich wood grain.
The collection isn't limited to art and furnishings. Her roving eye also landed on a yellow-gold cocktail ring set with green sapphires from Hi June Parker. While Gao admits it might not fit in with her vision of modest country living, she can't resist its hue.
"Green is my favorite color," she says. "It's kryptonite to me! Plus, rings are just fun, and I love stacking things. I wouldn't necessarily wear a ton of bracelets, because it's not my look, but I love a ton of rings."
In spite of all her passport stamps, Gao feels she "hasn't even scratched the surface" of the world's sights and surprises. "Travel helps me reset my eye by exposing me to the new and unknown," she says. "It recultivates a sense of wonder and opens me to new possibilities." At the end of each trip, with photos and souvenirs in tow, she gets to bring the wonder home.