March 19, 2023When it comes to matters of style, everyone wants to know what Jenna Lyons thinks. The designer and tastemaker is best known as the former president and executive creative director of J. Crew, where she put her stamp on upscale casual-cool American fashion, famously making the brand a favorite of Michelle Obama. But since leaving the company, in 2017, Lyons has significantly expanded her creative oeuvre.
Today, Lyons is a New York–based interior designer whose SoHo loft is endlessly studied and dissected. She is also a furniture and lighting designer, as well as the founder of the beauty company LoveSeen, which makes false lashes. And she is a television personality — previously the star of HBO's Stylish with Jenna Lyons, she will appear on the next season of Bravo's The Real Housewives of New York City, debuting later this year.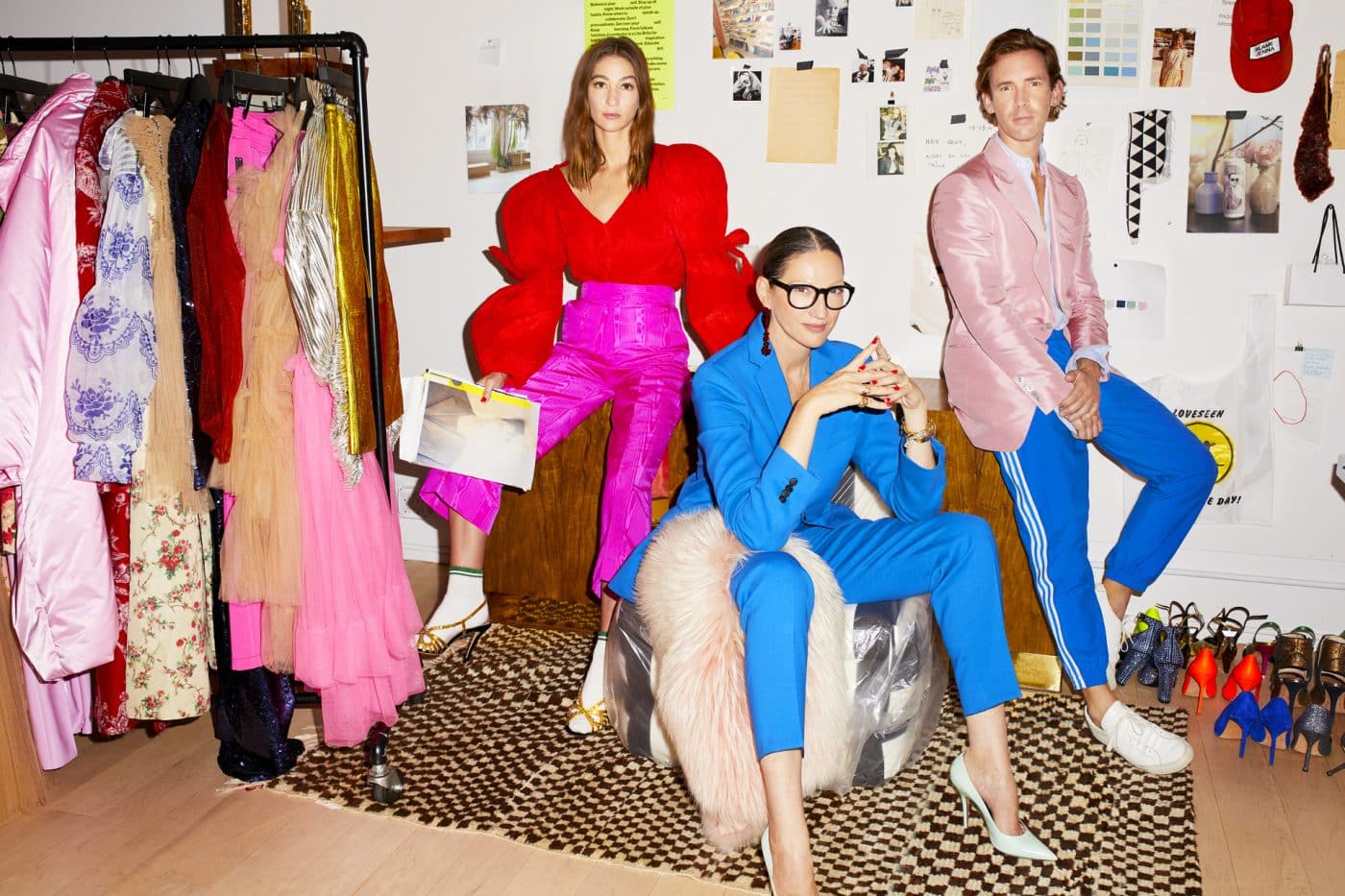 A longtime fan of 1stDibs, Lyons has assembled a collection of 1stDibs Auctions finds that excite her — from fashion and jewelry to vintage furniture, contemporary design and art. For a deeper dive into what influences her aesthetic, Introspective recently sat down with Lyons to discuss her favorite vintage furniture, trends she could do without and the many places she's finding inspiration right now.
What's inspiring you design-wise these days?
I'm having a deep love affair with anything scalloped and anything cane. I'm just obsessed.
What do you love now that you used to hate?
I went through a phase where I hated dark marble — pink or dark red. And in the last three projects I've done, I've used some of the most over-the-top, crazy marble. Not in fancy ways, but in very sort of minimal ways, in humble bathrooms where the design is quiet and the marble is paired with simple, flat seventies tile. It makes the drama of the stone less dramatic.
What do you hate now that you used to love?
There are so many things that are overdone. I do think styling books has gone too far. While I fully appreciate styling a bookshelf, it's reached the point where I walk into people's homes, and I'm like, "Wow, it looks exactly like that other one." I'd like to see a bit more mess and a little more looseness.
What's one thing about your taste that might surprise people who know you?
I'm not that precious about stuff. I really want things to get messed up. My floors are unfinished. I don't seal my marble. I like beautiful things, but I like them to age, and I'm not interested in things staying perfect. Everyone's like, "How do you keep your brass perfect?" But I don't care. I want it to get patina.
What's your most recent purchase from 1stDibs?
The latest is actually something I recommended to somebody, and they purchased it. It's a couch that is literally the same one that I have, by Milo Baughman. It's a sectional. At first, I didn't even realize that I picked the exact same piece, because I upholstered mine and changed it. But it's perfect.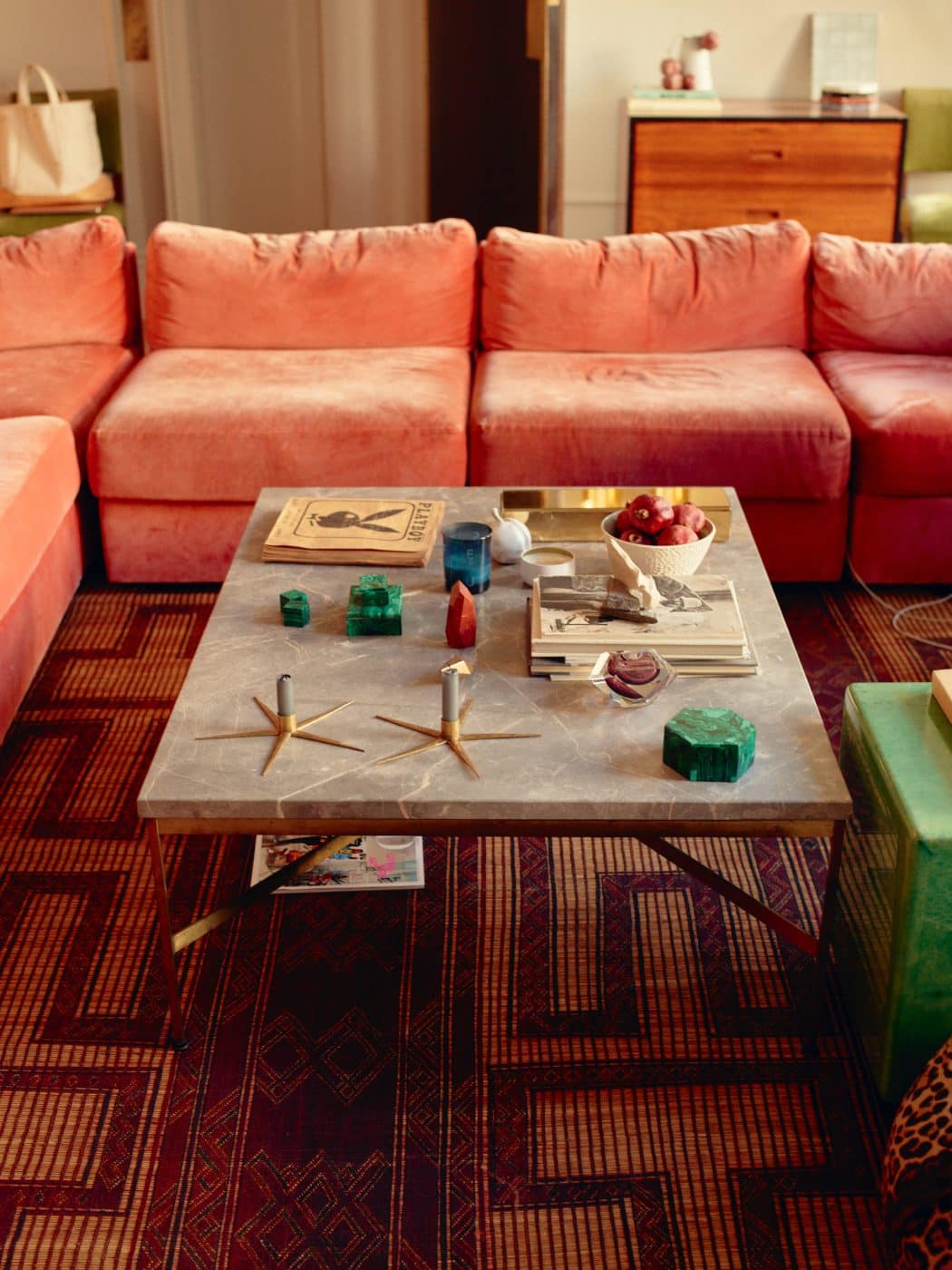 What's your favorite vintage item that you own?
Oh, that's hard.
Okay, what's one of your favorite vintage items?
I have this beautiful nineteenth-century mahogany table that has three leaves and a French polish on it. I think most furniture in the United States is varnished or lacquered in some way, but a French polish is, to me, just the most beautiful finish you could put on a table. And this table is incredibly old and insanely beautiful and very simple. It's not ornate. When you put the leaves in, it opens up enough to seat fourteen or even sixteen people.
Is there a vintage purchase you regret missing out on?
This question kills me. Yes, there was this pair of Gabriella Crespi coffee tables online, each made with two rectangles that slide a bit. They were affordable, and I was, like, "Sold. I'll take them." But that weekend, the gallery sold them to somebody else. I will never get over it, because I have never been able to find them again — at least not for under fifty thousand dollars. They were insane. Now, every time someone says, "Crespi," I'm like, "Oof!"
What criteria did you use in curating your 1stDibs Auctions collection?
My first criterion is always: Would I put this in my house? Is this something I could see utilizing in my own personal life? That's, by far, number one. But there's also a trick I use all the time to get out of my own headspace and discover things I don't already know. I play this game where I go in and search, like, "green." That's how I found my green Aldo Tura cube, which I never would have seen otherwise. I find some really amazing things by doing that.
If you had to point to one standout piece in the auction, which would it be?
There are a few pieces, but one is this mid-century Danish modern rosewood club chair with a starting bid that is not expensive. It's so beautiful and really so simple, and I was really into it. It's surprisingly stunning in relation to the opening price, which is cool.
What period in history would you like to have experienced?
Late nineteen sixties, early nineteen seventies. I'm obsessed with the days of Halston. I remember seeing photos of his home and the sunken living room and the completely carpeted vibe. I wish that I had had a moment in that space, because I love seeing such a complete gesture. There was something so sexy but also really cozy about it at the same time.
Is there a current trend that you love?
Wall-to-wall carpet is coming back, and I love it. I grew up in California, and I hated wall-to-wall carpet then because I grew up with it. But now, I'm obsessed with it. I was at the Apparatus studio for dinner the other night, where they have carpet, and I just wanted to roll around on it.
Is there a current trend you'd like to see disappear?
I don't want to see knockoff Pierre Jeanneret chairs anymore. Those always bum me out. They're everywhere.
Where have you been that's influenced you creatively?
I had the opportunity to see Pierre Yovanovitch's château in the south of France, and the whole experience of being down there was incredible. I was deeply influenced by the incredible attention to detail and the way that the art intersected with the design of the house. It was so beautiful. There was a casualness and honesty to the design and materials that I really appreciated. It didn't feel precious. In the United States, we have a tendency to want things to be so perfect, and I struggle with that.
What design superpower would you like to have?
I would like to be able to look at any item and, in my head, figure out exactly what scale it is and how it would fit in a room. Understanding scale is so hard.
Whose taste or style do you admire?
Oh, God, there are so many. I love Giancarlo Valle. I think Pierre Yovanovitch is incredible. I wish I could have been Gabriella Crespi a million times over. David Hicks.
What's the best compliment you've ever received?
The best compliment is when people come over and say, "Gosh, I would love to live here." It's when they feel comfortable in your space. I'm not interested in spaces that feel like they're there just for a photograph. I like spaces where you can actually hunker down and watch a movie, read a book or have a glass of wine and listen to music. That's the greatest compliment.