March 6, 2022What happens when Jenna Lyons, the woman credited with dressing America during her tenure as chief creative officer of J.CREW, decides to turn her attention away from the closet and toward every other room in the house?
The pivot might leave her fans feeling bereft. Thousands followed the advice of the fashion icon, who gave them permission to pair tulle with a T-shirt, chambray with sequins and a tuxedo jacket with torn jeans.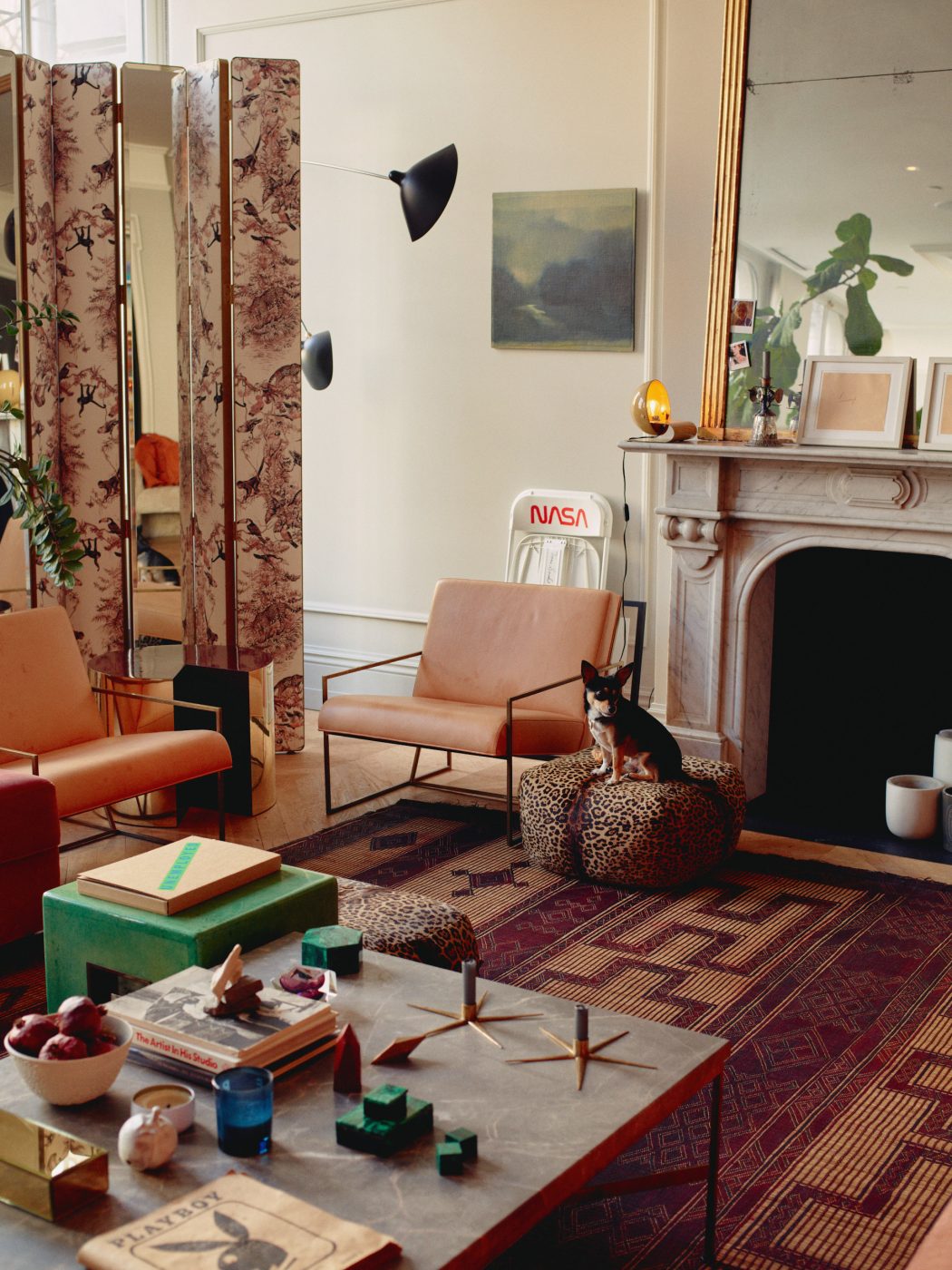 For those who relied on the just-this-side-of-relatable looks proffered by the glamorous gamine in the chunky black glasses — the one who reframed red-carpet fashion by pairing a jean jacket with a duchesse silk-satin skirt for the Met Gala, who anointed the Breton-stripe T-shirt a neutral and who demonstrated the power imparted by a bold swipe of Nars Heat Wave across the lips — the J in fashion's version of WWJD may well be irreplaceable.
For Lyons, it was burnout, plain and simple. "I got into fashion because it can be transformative," says the styling savant, who dressed Beyoncé and Michelle Obama along with the rest of us. "It can really make people feel beautiful. That was always compelling to me."
But impossible fashion cycles — summer clothes went on sale as soon as the season started — and a feeling that she simply could not satisfy her audience, began to grind her down. "When social media became an avenue for discussion, the negative comments about cuts, colors and fabrics really wore on me," she says. "Someone was always feeling left out."
A sofa, on the other hand, does not pill. And it does not care what one's body type is. "The top stylist at J.CREW was four foot eleven, and I am six feet barefoot," says Lyons. "We had to make clothes that were both long and languid and cropped and boxy. That is never the challenge with a sofa."
With the December 2020 debut of Stylish with Jenna Lyons, currently streaming on HBO Max, she officially entered the interior-design realm by renovating a friend's Brooklyn brownstone, along the way launching LoveSeen, a beauty brand born out of her own need for wearable eyelashes (because of a genetic disorder, she was born with very few).
A furniture line with Roll & Hill followed, as well as interior-design consulting. Lyons loves jumping on the phone with people she's never met and helping them solve design problems. "It's not that dissimilar from putting together an outfit," she says. "Matte with shiny, sleek with fluffy, raw with refined, rough with smooth and don't do up a room in all sequins. No matching — unless, of course, it's toile from floor to ceiling. In that case, go for it."
Lyons has been a dedicated 1stDibs fan from the beginning, and pieces from the site dot her Deco-fabulous apartment in Manhattan's Soho. A penchant for Italian design runs through her searches, and yet, in the same way that she might pair Manolo Blahniks with a pair of camo cargo pants, she thrives on the mix. Here, a spotlight on some of Lyons's 1stDibs finds.
---
Guzzini Lamp
"This lamp, by Italian lighting manufacturer Guzzini, is the source of endless conversation — about its unusual color, its shape, the way that you can tilt the top to direct the light and that it can sit on a surface or hang on a wall. But mostly, talk revolves around the cord. For photographs, the impulse is always to photoshop it out, but I love it. It's as essential to the look of the lamp as the rest of it. I have a pair of white ones at the beach."
---
Brass Side Table
"I call this the cheese wedge, for obvious reasons. It is the result of going down a rabbit hole, really. Which is the only way to really discover things. Editorial roundups are helpful, but I doubt I would ever have found this piece, which came up when I typed 'brass' into the search box. Of course, up came hundreds of things I never would have seen any other way, and when I landed on this table I clicked purchase. It happens to be burgundy enamel, which picks up where the Hermès jungle-print screen behind it, similar materially and in palette, leaves off."
---
Aldo Tura Box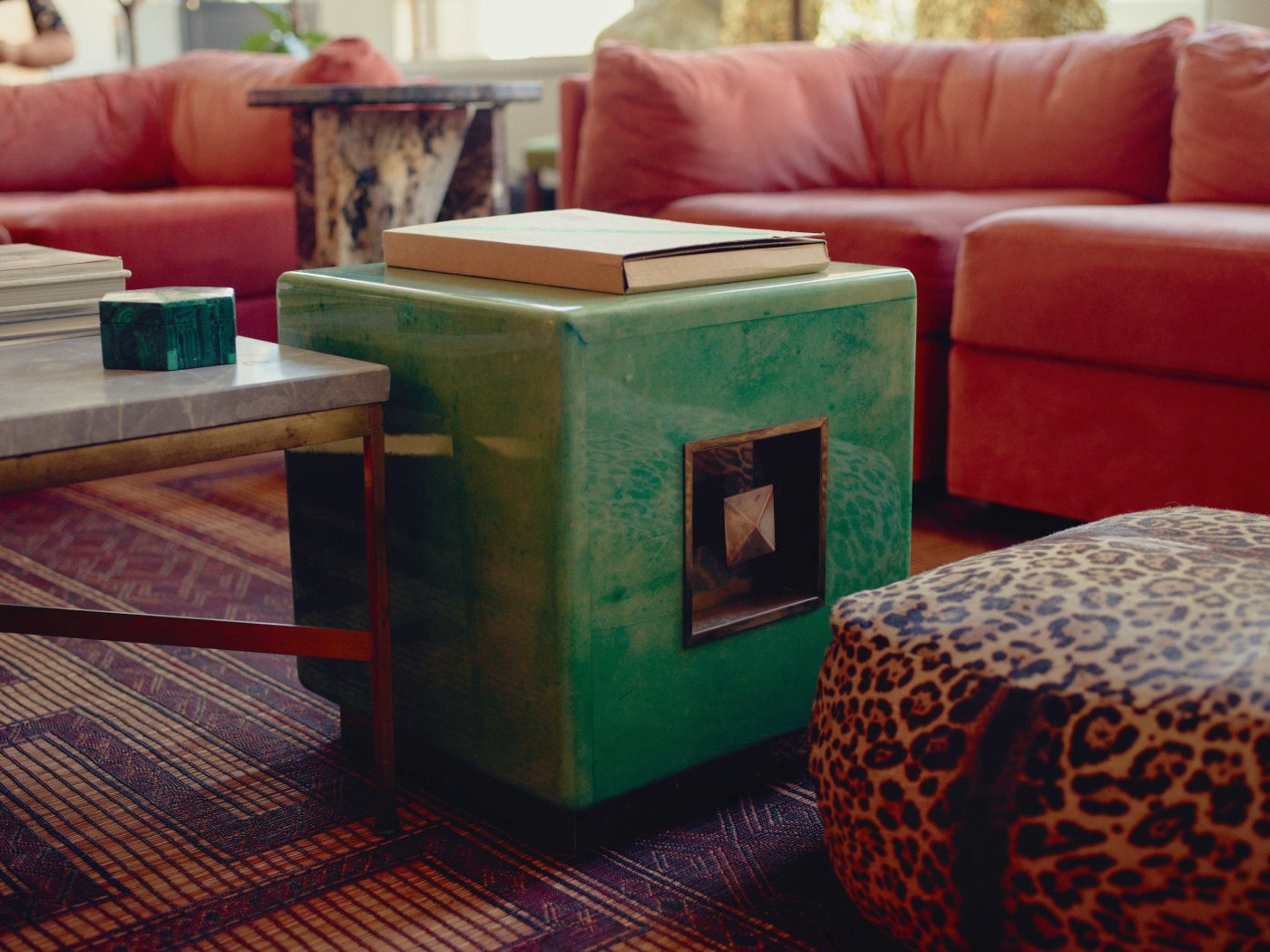 "I love anything by this Italian furniture designer, who is probably best known for glamorous tables, lamps and bar carts. He produced in the 1930s, but his work borrows from a handful of periods and styles — Art Deco, Art Nouveau and Surrealism among them. This is naturally appealing to me — the eclecticism of it all. I've always loved his goatskin pieces, most of them done in whiskey brown, but in the same way that I found the cheese wedge, I typed the word 'green' into the search box, and I fell in love with this piece in dyed green goatskin immediately. In my work, I find that clients are very afraid of color. This is a good way to start introducing it, with a smallish piece. The box is deceptively light and somewhat delicate. I have to keep something on top of it so no one sits on it."
---
Tole Sconces
"A search for Maison Baguès sconces — I was looking for a pair with the birds and crystals — turned up so many that I was immediately bored by them. That said, I've never really cared if really well-designed things — Serge Mouille lighting, anything by Gabriella Crespi, Charlotte Perriand or Gio Ponti — are having a moment. I will always want them!
"But when it came to the sconces, I did what I love to do: I found a pair that I could customize. I've spent my whole life tweaking and augmenting clothing and furniture to suit myself. I loved the leafy pattern of these tole sconces, and they're the perfect pairing with the hefty onyx sink. I painted them with Hollandlac paint — which is marine-grade enamel, so there are no bubbles or drips — to complement the high-gloss walls.
"They create so much drama in my powder room, which is exactly what I was going for. Everyone looks beautiful, and no one would be putting on makeup."
---
Mushroom Lamp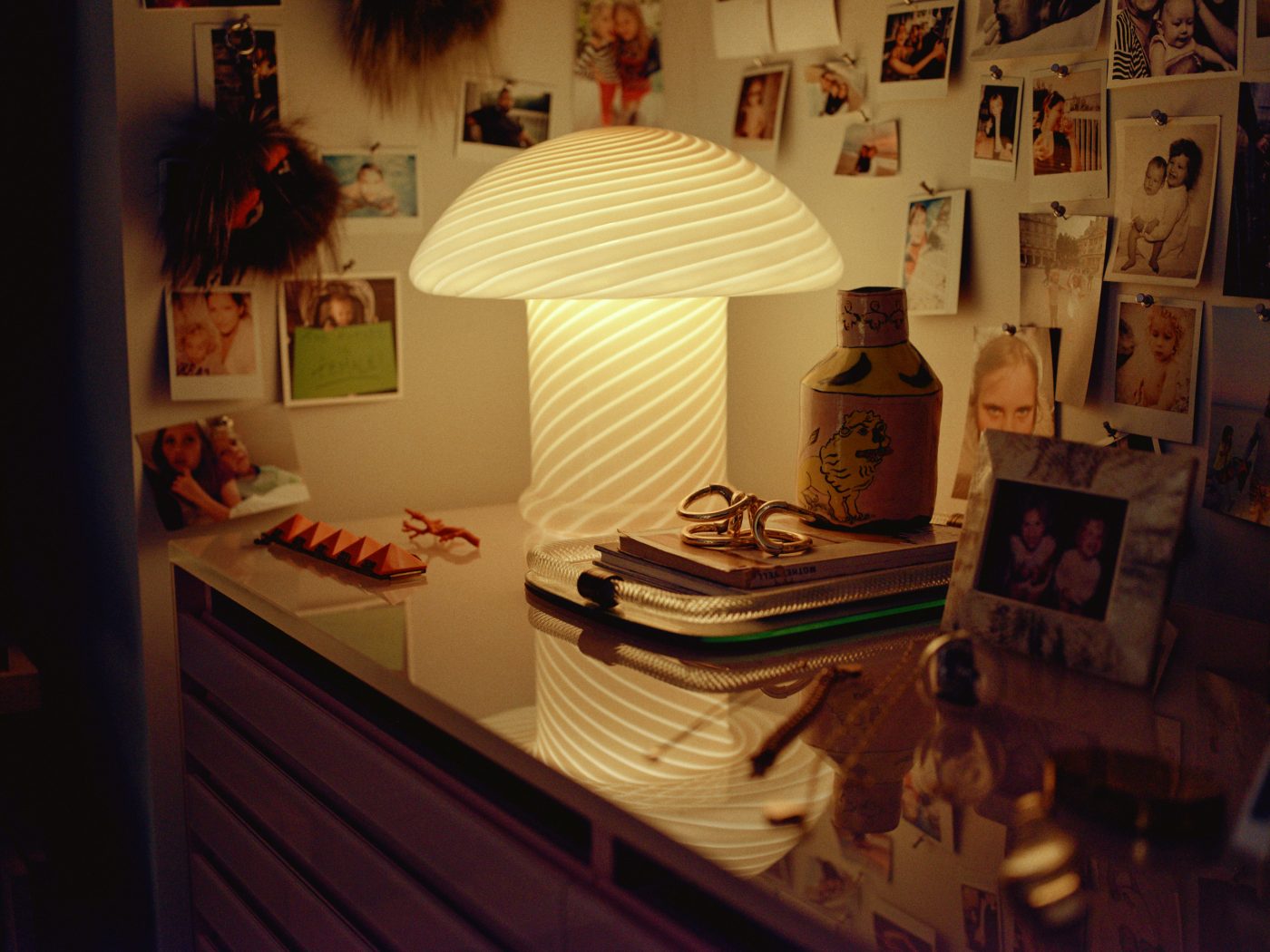 "If it looks like a mushroom, smells like a mushroom, tastes like a mushroom, twerks like a mushroom, I will buy it. Which is the case with this Murano glass mushroom that I found on 1stDibs years ago. One of my very favorite things to do is go back and search for the things I have bought in the distant past. I think this particular lamp was about $400 when I got it. Not anymore! Sometimes the idea of selling all of my stuff crosses my mind."
---
Venini Chandelier
"I pined for this Venini chandelier from the minute I saw it online. It played right into my tendency to go over the top. I am not at all afraid of the big gesture. Despite a worrying obsession, there was no way I was going to spend the kind of money that was being asked for it. Then I found out that the seller was moving and didn't want to have to transport such a delicate piece any great distance. So, yes, I got it for half the asking price and promptly installed it in my kitchen, which should never be overlooked in the glamour department.
"It is easily one of my favorite pieces. And thank God for LED bulbs, because changing them out used to be a full-time job. My son, who is over six feet tall, is now in charge of that."
---
Stilnovo Sconces
"I like asymmetry and when things don't match, which is why I bought the two different Stilnovo sconces that flank my bed. There are enough similarities — they're both spherical and black enameled metal — that the effect isn't jarring, but the one on the right is articulated and can be angled to shine the light how and where I want it. They look especially beautiful against the wood paneling."
---
Chest of Drawers
"I love to furnish in a way that pushes against the architecture of an interior. When I was in between apartments, I rented a sleek, modern place in Tribeca that I wanted to fill with Louis XIV pieces. In my Brooklyn brownstone, I went modern, with crisp lines. Here, I started by typing in 'Biedermeier.' I just wanted something that bumped up against the Italian lighting and sleek sofas.
"When this chestnut chest of drawers popped up, I was drawn to its beautiful proportions and its marble top, but the keyholes were surrounded by decorative metal hardware, which I did not like. So I asked the seller if they could be easily removed. It turns out they were just tacked on and popped right off."
---
Paul McCobb Coffee Table
"This old-school Paul McCobb table has been with me since my Brooklyn brownstone days. I bought it with a milk-glass top, which turned out to be too harsh in that home, in retrospect. It was okay in the modern apartment, but that glossy, crisp top never quite suited me. I wanted a warmer contrast to the brass frame, so I had a stone top — Fior di Bosco — cut to fit it."
---
Biomorphic Lamp
"I wish I could tell you the provenance of this beautiful bronze lamp. French? Italian? It is one of my first-ever purchases on 1stDibs, from a roundup of floor lamps published on the site. I was very much taken with its biomorphic beauty and its socket wiring — as if it were a sculpture first, transformed by attaching a light cluster to the top. The elegant French braided cording is the cherry on top."