The 63-page fourth issue of the quirky little magazine Upstate Diary features a starry lineup of interviews, with top artist Marilyn Minter; former French Vogue editor Joan Juliet Buck; architect and designer Robert Couturier; and fashion and art writer Glenn O'Brien, who died shortly after his interview.
These are good "gets," as they say in the magazine world. And the woman who got the gets is Kate Orne, a Swedish-born former fashion photographer who now lives in New York's glorious Hudson Valley in a 19th-century stone house located on a quiet back byway.
The road less traveled is key to her enterprise — not only her literal street, conducive as it is to thinking and creating, but also her metaphorical route, striking out and pursuing an unlikely-sounding passion project. The magazine's tagline is "Private lives in creative landscapes," and Orne has maximized that intersection.
Orne takes most of the photos for Upstate Diary herself, and she writes some of the articles, too. She enlists a close network of colleagues to help her with various tasks (former Whitney Museum director David A. Ross, who lives in a Victorian house in Beacon, New York, is in her contributing editor lineup), but she is resolutely hands-on with her baby.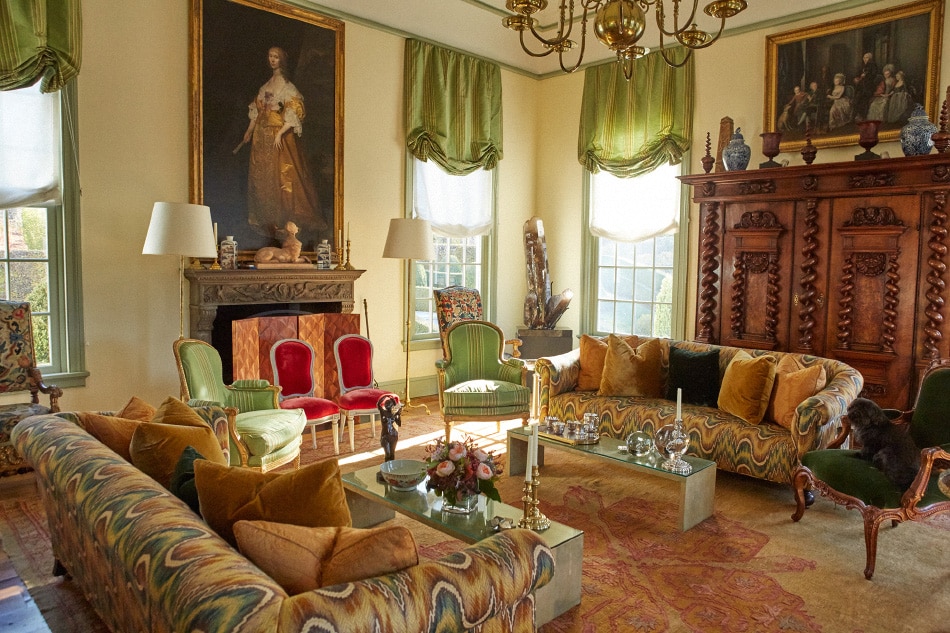 "I didn't think about it business-wise," Orne says of the genesis of Upstate Diary, which launched online in 2014 and in print in 2015. Rather, it was the creativity of her friends and neighbors that inspired her to devote herself full-time to the enterprise. "I thought about the passion," she continues. "These talents are so extraordinary! No other place in the world has such a high concentration of artists. And I was sick of seeing them being published in other kinds of magazines."
A geographical note: The "Upstate" in Upstate Diary may have originally referred to the Hudson Valley and pretty much anything in New York State north of Yonkers, but at this point, it's more of an upstate of mind, as it were. The Catskills, the Berkshires and Connecticut have been fair game, and issue five will contain dispatches from Arizona and Hawaii.
"It's called Upstate because that's where I am," says Orne. "But really, it's artists who live in close proximity to nature."
Many of the people featured — artist Terence Koh in his mountaintop retreat in the Catskills, actor Griffin Dunne in Dutchess County — are part-time country folk, as Orne once was. The artists in question don't have to be alive, either: The magazine has featured an archival story on the Roxbury, Connecticut, country life of sculpting great Alexander Calder.
Orne made her name shooting for magazines like Elle, Esquire, GQ and Interview, not to mention such corporate clients as Nike, Theory and Banana Republic. She was based in New York City for decades, visiting the Hudson Valley on weekends.
---
"People say it's like opening a Christmas present," she says. "You don't know exactly what you'll get."
---
"I originally started looking for a weekend house," she says. But, as it did with some of her subjects, the country lifestyle grew on her over time. "Then, I thought, 'No, I want to find a place where I can move.' " She pauses, adding, "I'm from Sweden. I want to be close to nature."
In 2009, she was able to take advantage of the post-financial-crisis plunge in real estate values. "Things became affordable," she says. "And I wanted a stone house." She got one, in the southeastern corner of Ulster County, with 13 acres to boot.
Orne recalls that she went door-to-door selling her idea for a publication and, later, the magazine itself: "I said, 'Hi, I'm Kate. Would you like to carry my publication?' " The first yes was from Roxbury General, a hip emporium in the Catskills town of Roxbury. Now, Upstate is sold in 100 venues, including outlets in Barcelona, Paris and Stockholm.
"It's such a welcome addition to the area," says John Krenek, who owns the trendy Spruce Design + Decor store in Kingston, New York. "Kate's background is perfect to highlight art, architecture and other creative endeavors." He notes that when people come to Spruce and leaf through the magazine, "a lot of people already have it on their radar."
Word has indeed spread. "We're starting in the community and building outward," says Orne, adding that she gets missives from folks who want to be in the publication: "People write to us!"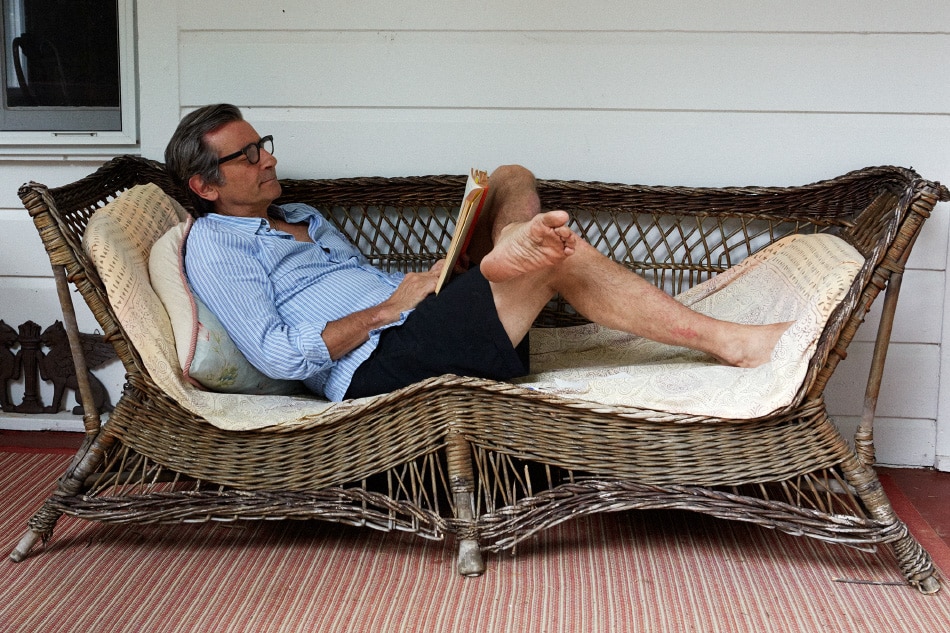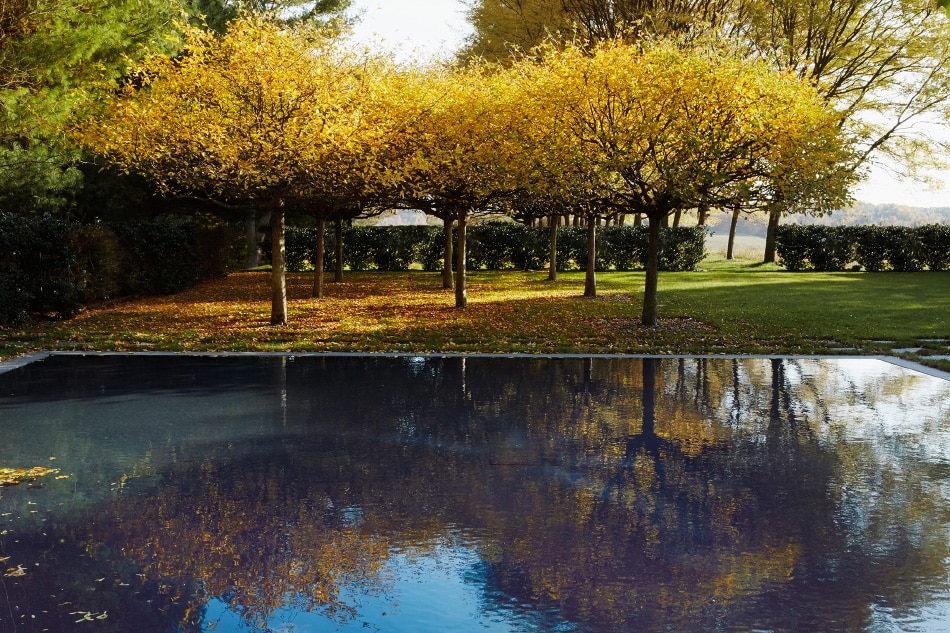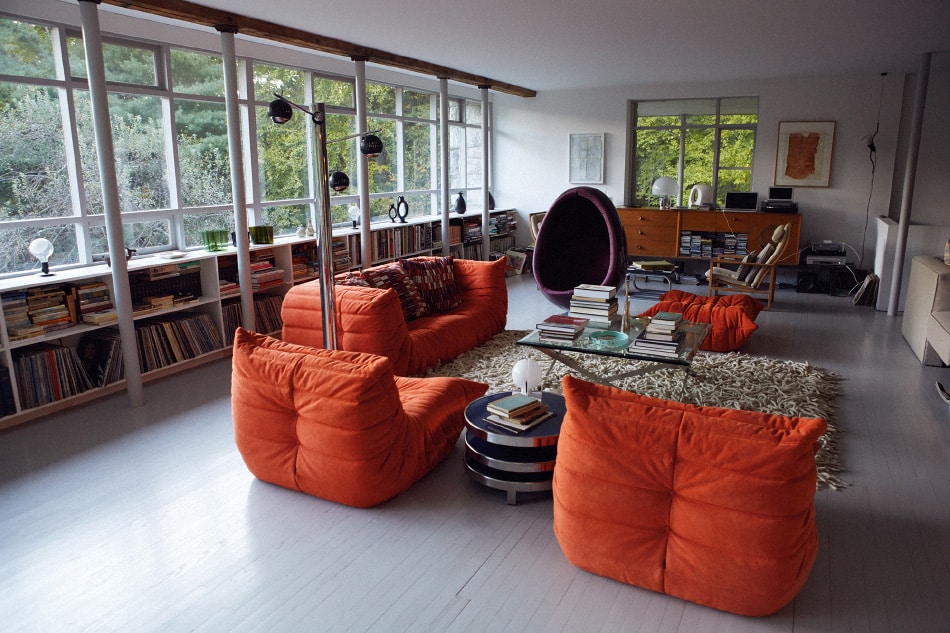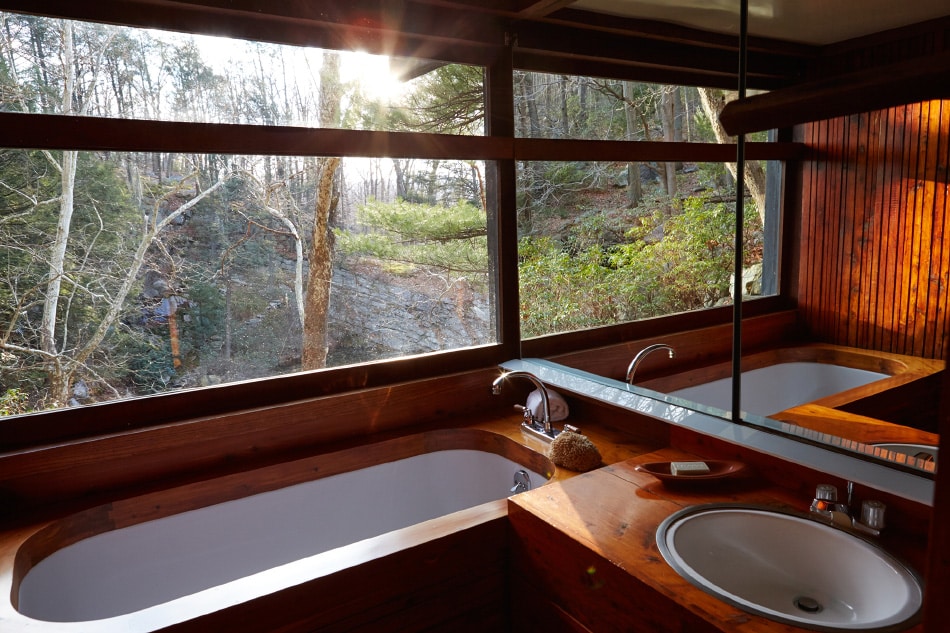 Legendary Robert Couturier, who was featured at his Kent, Connecticut, hilltop estate, attributes the magazine's appeal to its "incredibly personal" quality, noting that Orne "gets true things" out of people in her interviews. He says he also admires the images she takes— and her light touch in obtaining them.
"I have had my house photographed a million times, and most people are heavier than she is," Couturier continues, describing her presence on-site. "She comes with a camera, and it's done. Effortless."
Her most frequent feedback, Orne says, is praise for Upstate Diary's unpredictability — rustic, formal; high, low; antique farmhouse, Thomas Phifer–designed modernist pavilion…. "People tell me it's like opening a Christmas present," Orne  says. "You don't know exactly what you'll get."
Orne's unique approach has brought the magazine not only cachet but revenue as well. "It's paying for itself with sales of the issue," she says (the cover price is $20). "And now, the ads are coming."
Orne has just finished photographing Annabelle Selldorf as part of an interview about the architect's work at the Clark Art Institute, in Williamstown, Massachusetts. As for her wish list, she has legendary painter Jasper Johns and his Connecticut home in her crosshairs. If Johns agrees, no doubt it will be because he shares Orne's own assessment of Upstate Diary: "There's nothing else like it."
---
Kate Orne's Hudson Valley Quick Picks on 1stdibs