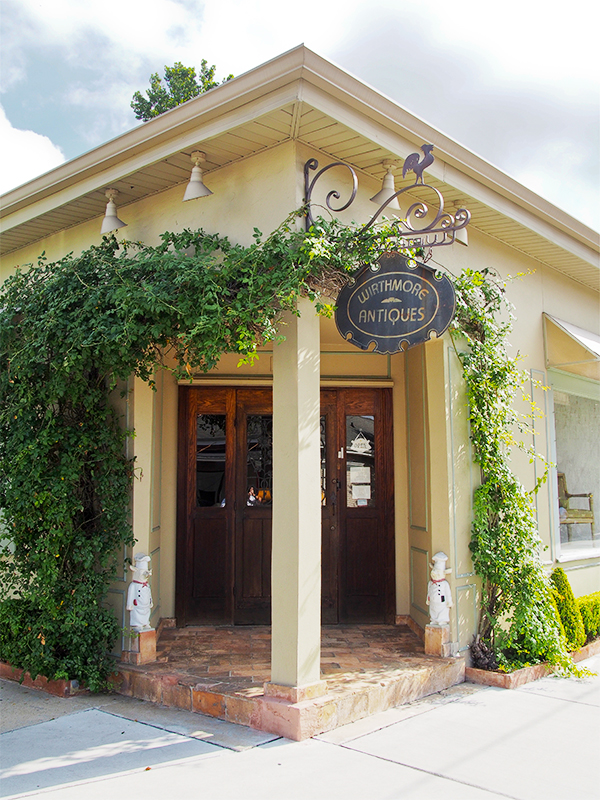 When Louisiana native Gay Wirth first traveled to Paris as an adult, she felt an immediate kinship with the City of Light. "I grew up in a house in New Orleans once owned and decorated by a daughter of French prime minister Georges Clemenceau," says Wirth today. "The original wallpaper and draperies came directly from France. So when I finally visited Paris myself — just as a tourist, some years before I became an antiques dealer — it was as if I had always lived there. Even the small black-and-white tiles in my hotel bathroom were exactly like those of my childhood!"
At the time of that Parisian vacation, Wirth was a young wife and mother. (She had met her husband, Warren Wirth, in the sixth grade of New Orleans's St. Martin's Episcopal School, and she and Warren raised four children in the Crescent City's University neighborhood.) But she didn't yet have a professional interest in the decorative arts of France.
Her career got an unexpected jumpstart, however, when she accompanied Warren on a business trip to Biloxi, Mississippi, in 1978. There, Wirth happened to meet Hubert and Natalie Moudal, a pair of French tourists who were staying at the same hotel as the Wirths. "I spoke so little French at the time, but somehow I managed to communicate to Hubert that my dream was to some day open an antiques shop that specialized in French provincial furniture," recalls Wirth, who had first fallen in love with the style after buying an 18th-century buffet — at a NOLA shop that specialized in English antiques. "The manager said it was rubbish because it was French provincial," says Wirth. "But I loved the grain, color and patina of the pearwood. The design was clean and the proportions were impeccable." She not only bought it, she became inspired to begin collecting pieces like it.
---
"I loved the grain, color and patina of the pearwood," Wirth says of her first piece of French Provincial furniture. "The design was clean and the proportions were impeccable."
---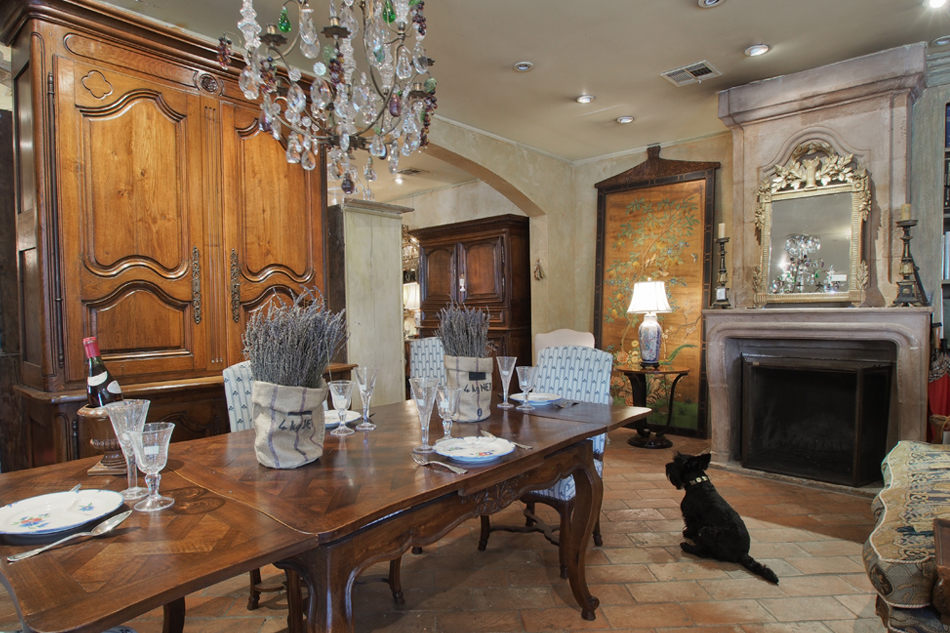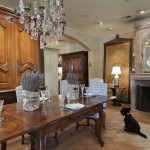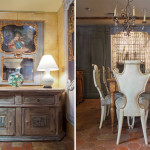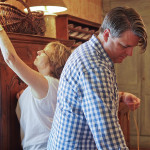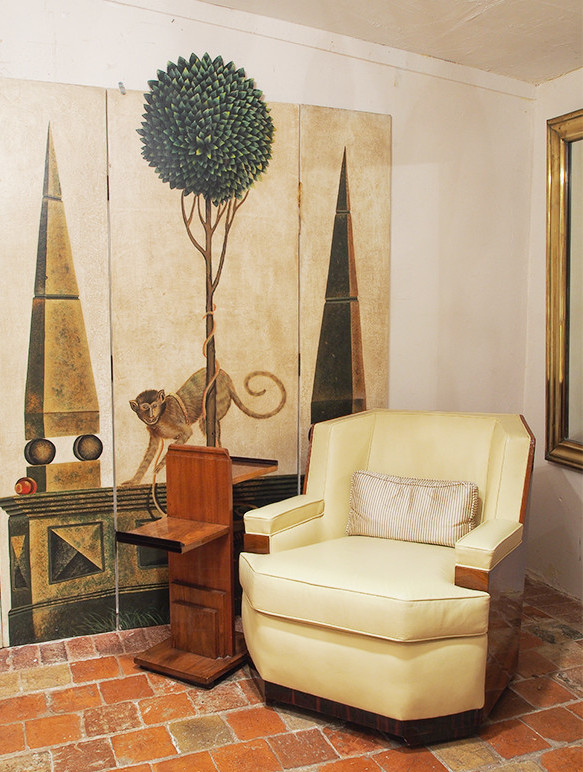 Moudal informed Wirth that he owned a farmhouse in Cadillac, France, and that he was also an avid collector, mostly of Louis XV pieces, and that he would be happy to give her some firsthand experience if she and her husband ever wanted to tag along on one of his buying trips. But first, he recommended, she really should learn French.
And so, six months later — following many intensive language lessons — the Wirths found themselves exploring the Bordeaux countryside at Moudal's side, with Gay closely observing as Moudal visited dealers and negotiated. "I learned how French culture influenced the design of the antiques," she says. "I experienced so much from being at the heels of an insider." One key lesson from that first adventure? "The French give three different prices: The highest is to a foreigner, the second highest is to the French, but the best is to the locals."
As soon as Wirth returned home, she committed herself even more diligently to expanding her French vocabulary (to this day, she takes weekly lessons to ensure her fluency stays forte) and pored over every possible book on provincial antiques and French culture.
Five years later, in the spring of 1983, after laying the groundwork for the launch of her own New Orleans shop, Wirth departed for her first solo buying trip, this time to Normandy, and with only Warren at her side. "I knew I had to forge ahead and learn my own lessons, without Hubert's guidance," she recalls. "I had to make my own mistakes. First and foremost, I knew how important it was to be polite in French and to negotiate without appearing greedy."
The solo flight proved a success, and within a week of opening Wirthmore Antiques that September on Magazine Street, Wirth had sold every piece of furniture purchased on the trip.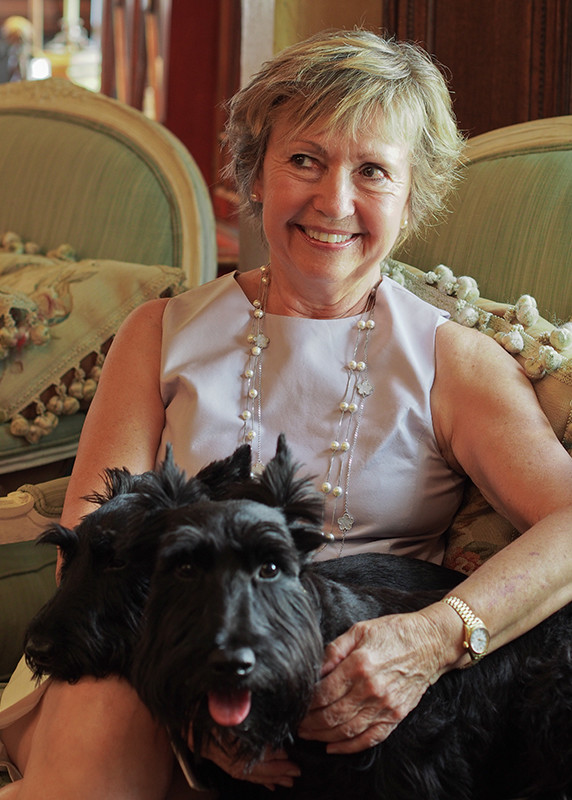 In 1997, nearly 15 years after the store became an instant design destination, Wirth moved some 30 blocks up Magazine Street, to her current location in NOLA's uptown area. Here, she installed a 19th-century entrance door, inset with sunflowers made of wood and iron, and floors made of 18th-century tiles from Burgundy. A 19th-century limestone trumeau fireplace from La Rochelle, France, warms visitors in the winter, while a flower garden filled with sunflowers and foxglove evokes the Vaucluse region in Provence, enticing guests in the summer months.
Within the shop's 2,000 square feet, Wirth shows off distinct and varied pieces culled from many periods and countries, such as a stately 19th-century French Louis XV–style cherry desk, an 18th-century Italian credenza, shimmering silk fabric from Fortuny and a decorative Chinese panel from the '70s. "I went to Venice, to the Biennale, with a friend thirteen years ago and saw many beautiful Louis XVI boiseries and pieces of furniture and realized the broad connection among so many countries and how each added its own taste and influence to the styles," explains Wirth of her expanded inventory. "I'm particularly drawn to Italian neoclassical design and Swedish Gustavian, because they are both similar to French Louis XVI style. I soon wanted to include them in my search for antiques."
In business now for three decades, and with a dedicated following of mostly American decorators and private collectors, Wirth has fulfilled not only her dream to be a dealer but to fully embrace another culture. "I live and breathe France wherever I am," she says. And she's eager to share her acumen with everyone who visits Wirthmore, especially those who are at the start of their own collecting journeys, just as she once was. "We love to share our passion for whatever is on our floor to whomever wishes to learn," says Wirth. "To see a piece and touch it in person is where the real knowledge begins. And who knows if seeing something at Wirthmore will help someone connect with their roots, just the way first being in Paris linked me to my childhood in New Orleans."
---
Talking Points
Gay Wirth shares her thoughts on a few choice pieces.