June 20, 2021We may be weary of our own homes after a year-plus of spending so much time in them, but we never seem to tire of seeing other people's — especially those created by noted designers. And even if we can't travel the world just yet, we can revel in By Design: The World's Best Contemporary Interior Designers, an ambitious new book from Phaidon. It showcases residential, hospitality and retail projects from an international roster of more than 100 designers, who were chosen by a group of over 90 nominators (full disclosure: I was one), including writers, editors, curators, designers, stylists, photographers, restaurateurs, hoteliers and industry influencers. As Phaidon editor William Norwich writes in his introduction, this group was asked to recommend "individuals and studios that are making exceptional, innovative, and groundbreaking contributions to the field."
Norwich observes that "the priority of the most innovative and desirable interior design of the twenty-first century, at least so far, is experience." Later in the text, he adds, "Surprise and solace, that is the promise of great contemporary interior design; the essential practice of the best designers, both new and established; and it's the message of this book."
Although the majority of the designers represented are based in North and South America, Britain, Europe and Scandinavia, there are also several from East Asia, India and Australia, who offer their own perspectives. The projects of Sydney-based Tamsin Johnson and the Melbourne firm Hecker Guthrie feature bright, white-walled interiors; Johnson's are filled with distinctive 20th-century furniture, while Hecker Guthrie deploys spare contemporary and vintage wood pieces. Melbourne-based Doherty Design Studio adds moments of unexpected, intense color to its interiors, on the walls and in the contemporary furnishings. A glamorous take on contemporary design is found in the work of Hong Kong–based André Fu; the Shanghai firm Linehouse's design for a restaurant in Hong Kong, on the other hand, offers a modern interpretation of British colonial architecture using reclaimed materials. In India, Marie-Anne Oudejans, a Dutch fashion designer turned interior designer, created a vividly colored and patterned array of public spaces in Jaipur's Hotel Narain Niwas Palace. At the opposite end of the design spectrum, the renowned architect Bijoy Jain's Studio Mumbai designs buildings that are spare and simple but warm, welcoming and environmentally sensitive, using local materials and building traditions.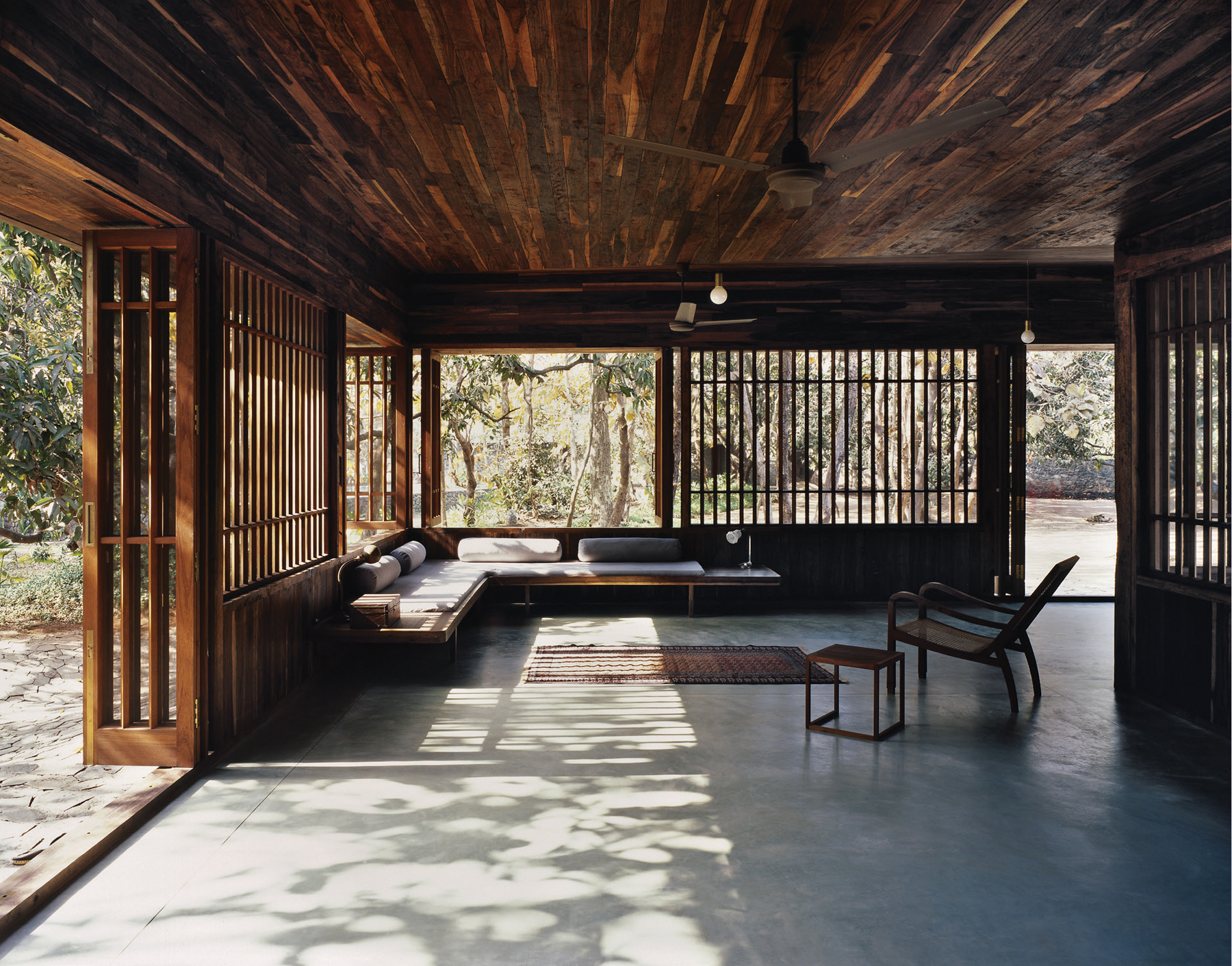 Although the designers in By Design are all contemporary, some of them work in a traditional vocabulary. In New York, decorating legend Bunny Williams and the rising star Young Huh, for example, use traditional furnishings balanced with contemporary touches and accents of bright color, while Redd Kaihoi is known for its opulent, colorful rooms filled with antique furniture and luxurious fabrics and wallpapers. The Washington, D.C.–based Darryl Carter is fond of white walls and contemporary art, but his interiors still respect the past in their gracious proportions and furnishings. Those who want to go all in on history need look no further than the Milan firm Studio Peregalli, which mixes elements from a variety of cultures and eras, consistently evoking a sumptuous domesticity.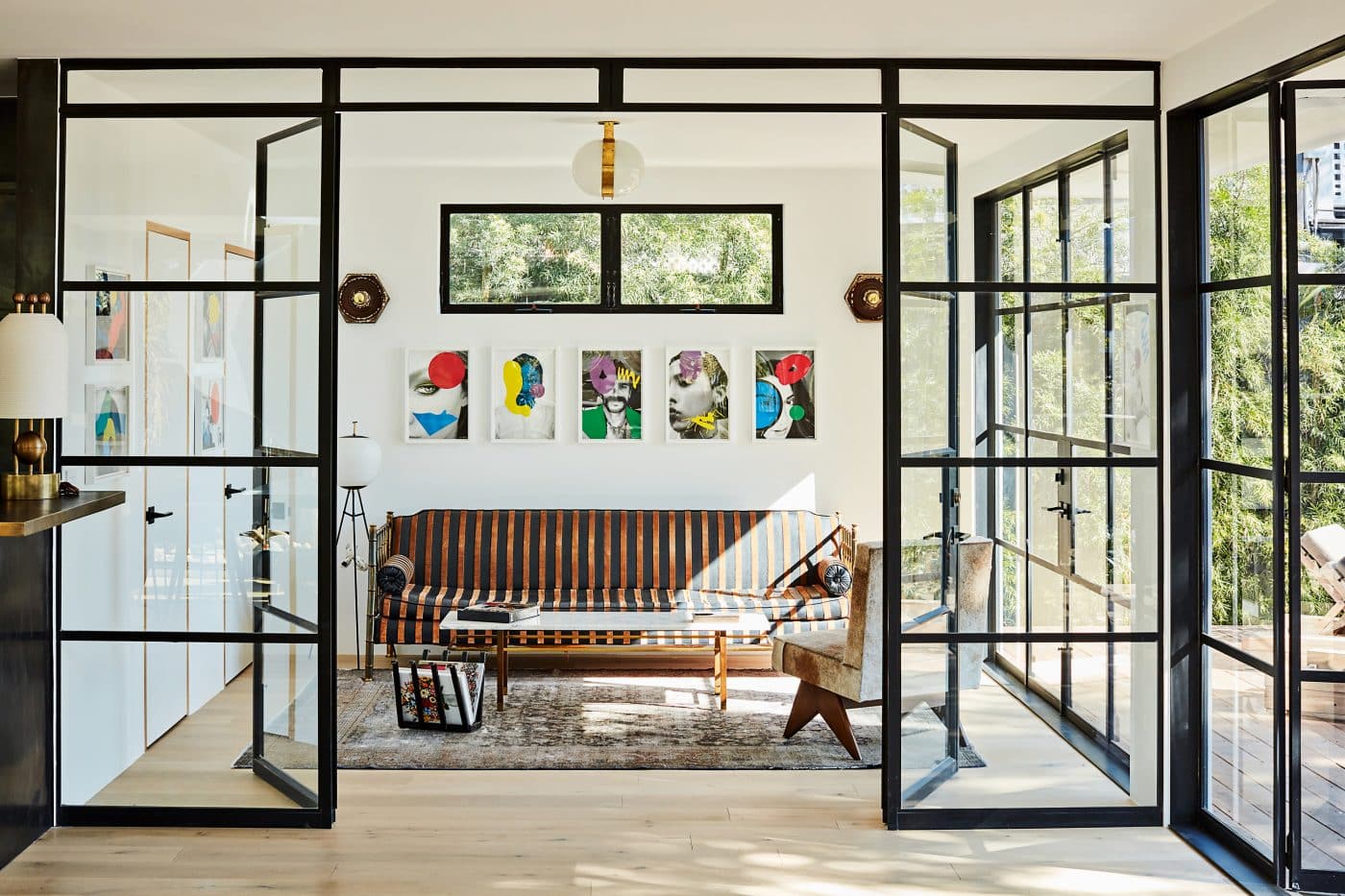 It's no surprise that the book is filled with modern interiors, in various iterations of the style. There are the quietly dramatic interiors of the Paris- and New York–based Pierre Yovanovitch and of the Paris designer Stéphane Parmentier (both of whom, like Oudejans, had previous careers as fashion designers); the spare, neutral-toned but textured spaces by the Antwerp architect Vincent Van Duysen; and the pared-down, nuanced work of the Copenhagen-based Norm Architects. The Roman architect and designer Achille Salvagni creates elegant rooms that interpret history though a modern lens; the London firm Mlinaric, Henry and Zervudachi and New Yorker Daniel Romualdez, for their part, craft interiors that are distinctly modern yet luxuriously and almost traditionally layered. Also in New York, designers Rafael de Cárdenas and Studio Sofield produce supremely glamorous versions of modern design, and SheltonMindel Architects conceives sleek houses and apartments filled with contemporary art and A-list 20th-century furnishings. The New York architecture firm Deborah Berke Partners creates understated but warm spaces that showcase its clients' contemporary art collections, while Robert Stilin's inviting interiors, rooted in modernism yet layered with color and texture, also feature impressive art collections. 
A more artistic, bohemian strain of modern design infuses the work of both London-based Studioilse and Nicky Haslam alumna Beata Heuman. The Milan-based Vincenzo de Cotiis, meanwhile, creates rugged yet sensual furniture that contrasts stylishly with the often-historic rooms he is asked to transform. And Los Angeles–based David Netto complements even traditional architecture with a knowing blend of 20th-century modernist furniture.
But if there is one approach that characterizes much of today's interior design, it is the eclectic, combining modern, traditional and contemporary. The style finds exuberant expression in the work of the London designer Kit Kemp, best known for the interiors — filled with color, pattern and art — that she crafts for the Firmdale Hotel group, and in the cozy, glamorous spaces, such as in Annabel's in London and the Beekman Hotel in New York, by London- and New York–based Martin Brudnizki. Milan-based Dimore Studio blends 20th-century and custom-designed furniture, often in rich colors and warm-toned metal, in interiors redolent with retro-swank, while the São Paulo designer Sig Bergamin has been joyously mixing old and new, color and pattern for some time. The Los Angeles firms Commune Design, Studio Shamshiri and Romanek Design Studio have all mastered the art of bohemian chic; Pamela Shamshiri is as adept at furnishing a California modernist house as she is at decorating the old-school interiors of the Maison de la Luz Hotel in New Orleans. The works of these and other designers gives the reader much to savor in By Design.