December 5, 2021Cue the carols, the glittering decorations, the festive lighting, the sumptuous meals and, of course, the gift giving. The end-of-year holidays are a global event, with nearly every corner of the earth celebrating, although customs and climate may differ.
Few gifting opportunities are as international in scope as those offered by 1stDibs, whose selection of items spans the planet while spotlighting diverse art, craft and design traditions. We spoke with three far-flung 1stDibs sellers — one each in Central America, Europe and Australia — to highlight the uncommon things you can find when the world is your holiday shopping oyster.
---
Gems from Down Under
SYDNEY, Australia — Christmas in the heat of summer was something Natalie Barney, the renowned designer of meticulously crafted colored-gemstone jewelry, says she had to get used to when she arrived in Australia three decades ago from her native France, where the holidays were a chillier affair.
If Barney's adopted land lacked snowy yuletides, however, it turned out to be an extraordinary source of raw material for the delicate, sparkling earrings, pendants and rings she designs and has fabricated locally. "Most of my jewelry is made here in Sydney by artisans who understand — and whom I respect as interpreters of — my sensibility," she says, noting that they produce the pieces in their own workshops. "There is no factory, just the maker and the stone."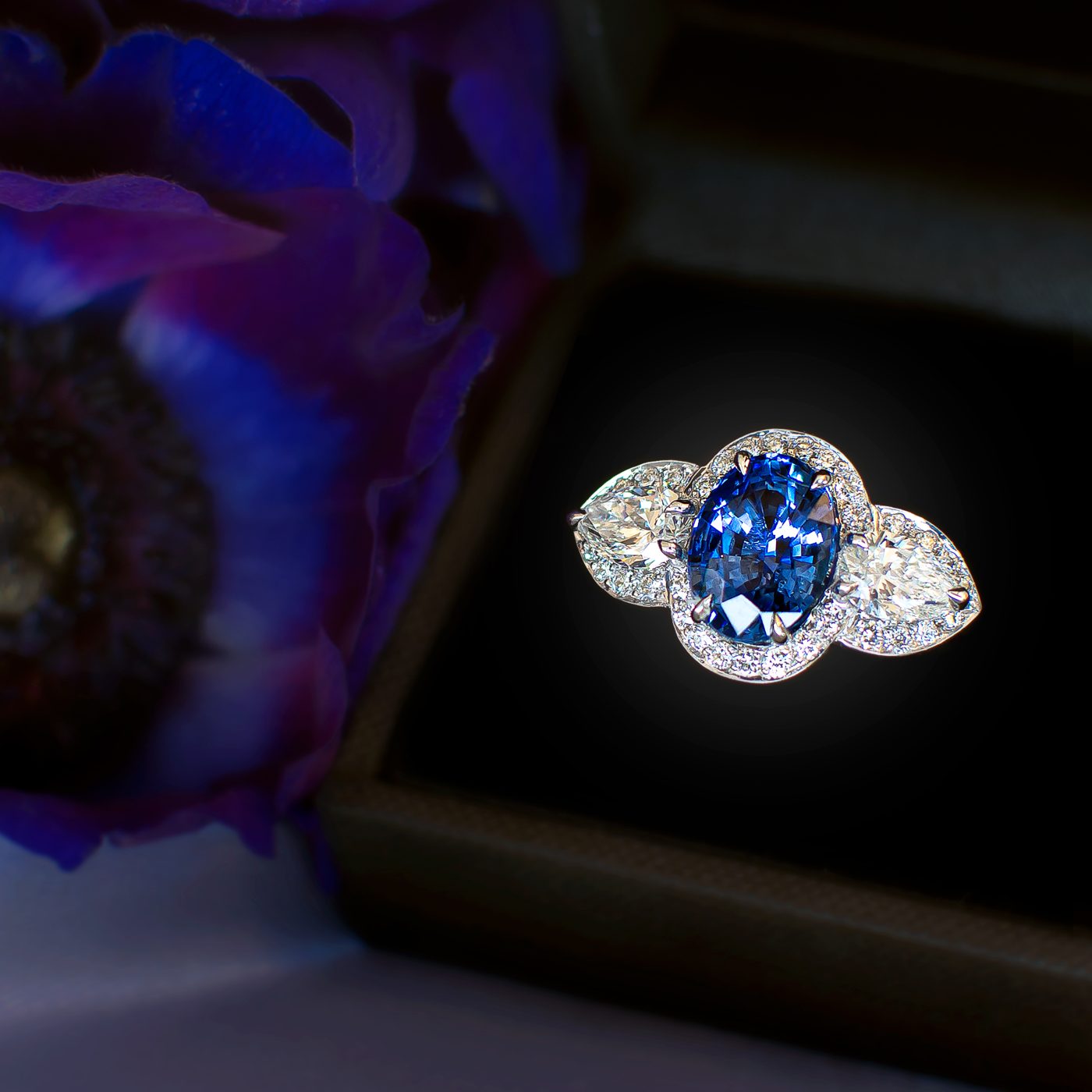 Many of the exquisite gemstones Barney uses are mined in Australia, including opals, pink diamonds and green sapphires, as well as sapphires of a distinctive dark shade known as Australian blue.
The jewels' rainbow palette jibes with the desires of Barney's customers. Her clientele, as likely to be found in the elite precincts of Beverly Hills as among the sophisticated circles of Sydney, is hungry for alternatives to traditional diamond jewelry. "Last year," Barney says, "we created many more colored engagement rings for women who say, 'Diamonds? Been there, done that. And anyway, Grandma gave me hers. Give me color!'"
Natalie Barney's Holiday Picks
Art from a Latin American POV
SAN JOSÉ, Costa Rica — Although most Latin American countries had gained their independence by the early 19th century, many of the talented contemporary artists represented by Isabel Salinas's eponymous art gallery still grapple in their work with the centuries-long shadow of Spanish domination.
Today's Latin American art, says Salinas, often reflects a "decolonial state of mind" that aims to decouple the region once and for all from a Eurocentric worldview. Instead of leaning into international art-world trends, her gallery's painters and sculptors often take inspiration from local traditions, legends and literature.
The work ranges in style and technique from the vivid abstract canvases of Costa Rican artist Aimee Joaristi and the pictorial city scenes of her countryman Osvaldo Sequeira to the geometric explorations of Peruvian painter Fernando Otero and the photorealism of Argentinian artist Viviana Zargón. What the artists all share is "commitment and authenticity," Salinas says.
Their pieces often convey as well a heightened respect for biodiversity, apt for residents of a region teeming with fragile wildlife and flowering plants. "They awaken our consciousness in a particular way," says Salinas. "It's not just fashionable art."
Isabel Salinas's Holiday Picks
Pre-Loved Luxury in London
LONDON, England — After years of shopping as a retail customer for designer handbags and other luxury goods at the London flagship stores of such high-fashion brands as Hermès, Chanel and Fendi, Aqila Agha hit upon a way for people to save money and help save the planet at the same time. In 2014, she launched Papillonkia, an online-only business abounding in little-worn vintage handbags, shoes, clothing and accessories, pieces Agha calls "pre-loved."
"The term goes with our ethos of supporting the circular economy, where one item has many users over its life cycle," says Agha, a serious advocate for sustainable fashion. The concept is simply to make existing products last. "We aim to be a pioneer in reducing the millions of tons of waste fashion generates each year," she explains. "Even Selfridges has a pre-loved department. It's more than OK to buy and gift something that's been owned before."
Papillonkia's base in the UK, where the European luxury brands tend to launch their collections, is a natural fit. "Accessibility of designer items is easy here," says Agha, who replenishes her stock through longtime clients and people who find the store via search engines and social media.
With pre-loved items, she notes, in addition to savings, "you get a stunning piece in excellent condition that still looks incredible. Plus, you're doing your bit to reduce your carbon footprint."
Aqila Agha's Holiday Picks