May 1, 2022There's never a bad time to discover more about Jean-Michel Basquiat. The hypertalented painter burst onto the scene in the early 1980s and became one of the brightest art stars of the era before dying, in 1988, of a heroin overdose at age 27. His works — packed with signs and symbols, expressionistic, colorful, seemingly raw and wild — are beloved by the art-viewing public as well as collectors, who pay prices in the millions to own them.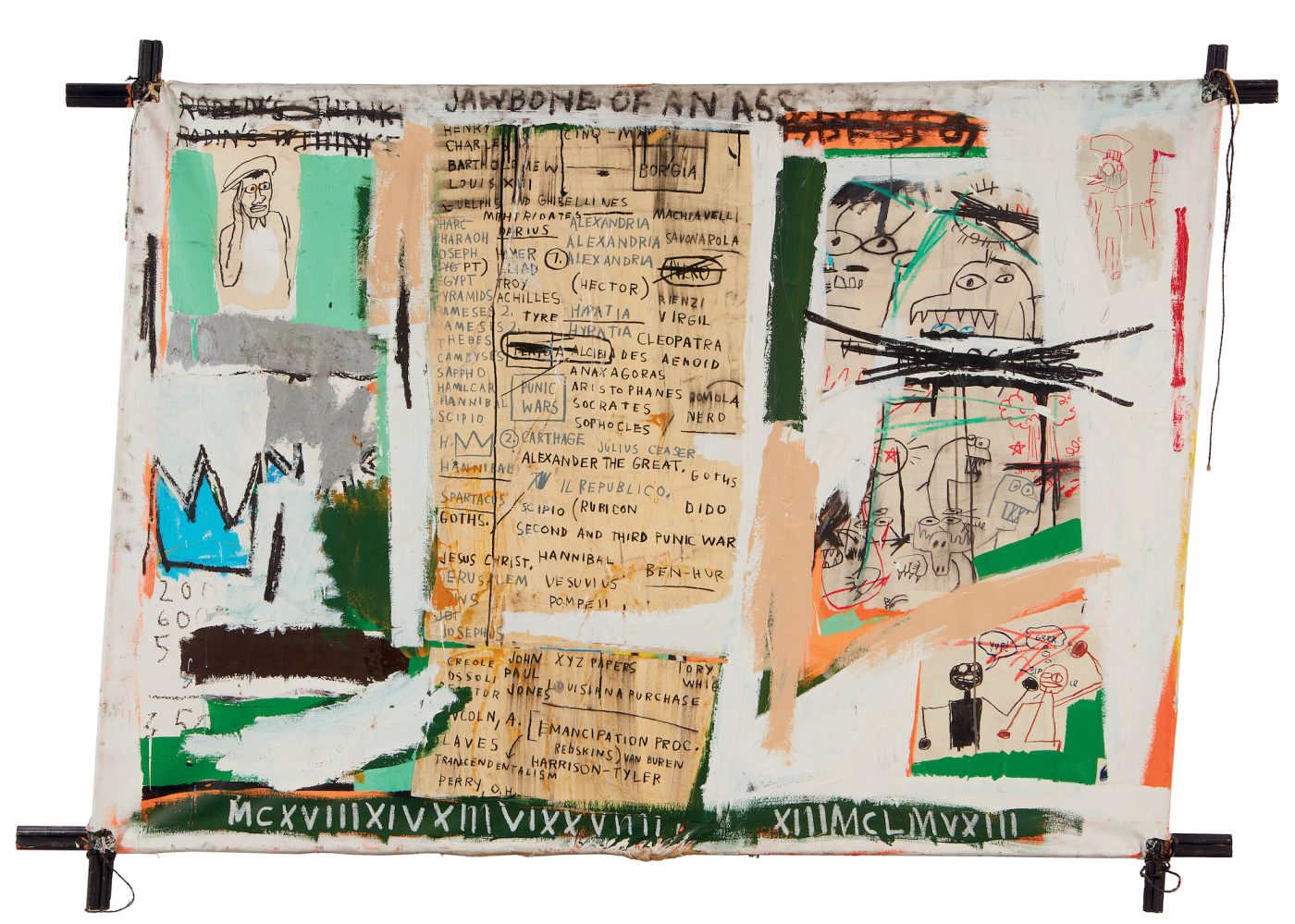 Now, his sisters, Lisane Basquiat and Jeanine Heriveaux, along with his stepmother, Nora Fitzpatrick, and curator Ileen Gallagher, have collaborated on an unusually personal version of his story, told in Jean-Michel Basquiat: King Pleasure (Rizzoli). The book accompanies a show of 200 works selected by the family and currently on view at the Starrett-Lehigh Building, a block-long Art Deco landmark in New York City's Chelsea.
Readers learn about Basquiat's businessman father, Gerard, an excellent cook; the siblings' life as "latchkey kids"; the music the painter grew up listening to (you could make a Basquiat playlist from the info); the family's two-year stint living in Puerto Rico (mostly, he was raised in Brooklyn); and the car accident he was involved in as a small child. Given his drive to paint, his prolific output and his love of the spotlight, it is no surprise that, as Jeanine writes, from a very young age, "Jean-Michel always wanted to be famous for his art."
The life of the adult painter is nicely shaded with new information: He wasn't only partying and painting; he was also traveling, including a jaunt to Hawaii with his father. (Another intimate view of the young man comes from a concurrent Rizzoli book, Jean-Michel Basquiat: Crossroads, in which the artist Lee Jaffe presents a photo diary of their travels together.) There's even a map of Basquiat's New York, identifying his homes and haunts.
Does the book unlock the secrets of the art? Not exactly. Lisane writes that when asked what her brother thought about a certain topic, she replies that "one only needs to go to his work — Jean-Michel speaks quite clearly and loudly for himself."
The authors write emotionally about his death and about forming and running his estate. But the real point of the book is to make clear that Basquiat "was a son, and a brother, and a grandson, and a nephew, and a cousin, and a friend," as Lisane writes. "He was all of that in addition to being a groundbreaking artist."