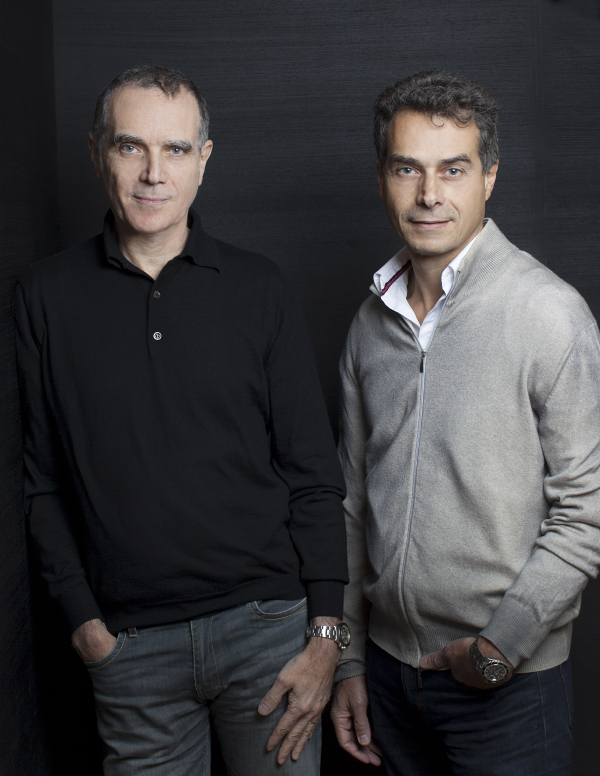 My brother and I function as one person — we are one," says Michel Bismut, sitting in the third-floor office of his Paris atelier on a rainy May afternoon. "We spend more time together than with our wives and kids." Daniel is under the weather on this particular day, but he later adds via email: "That actually depends if you include sleeping hours!" Indeed, the brothers' palpable enthusiasm for the work and its stunning results are testaments to their unique partnership.
Sibling collaborations are often tempestuous — think of the Jackson 5 or the Kardashian sisters — but even when objectively successful, few achieve the passionate fraternity embodied by Bismut & Bismut Architects. Founded in 1987 by Michel and Daniel, both of whom were born in Tunisia to a Tunisian father and an Italian mother, the company was initially a risky venture. Michel, in his 20s at the time, was still studying architecture at Paris's École des Beaux-Arts. Daniel, who is six years older and had attended the same school earlier, had just returned from two years in the Ivory Coast, where he spent his army years planning the architectural future of the city of Abidjan. He was staunchly committed to the idea of being his own boss. "Once he found his first client, he got started right away," Michel recalls. "I was only in my third year of studies, but I saw that he was a good architect — and good at fishing for clients — so I very quickly joined him."
Over the past three decades, Bismut & Bismut has been tapped for a stunning range of projects both residential and commercial, from high-end private apartments (in such far-flung cities as Los Angeles; Mumbai; Dubai; and Varna, Bulgaria) to embassies (most recently the Singaporean Embassy in Paris) and luxury stores (Tod's and Hogan's, to name two). "Strangely, we work the same way," Daniel notes, "except that I'm more inspired designing in a café or on a terrace than in my office. We truly come from the same mold."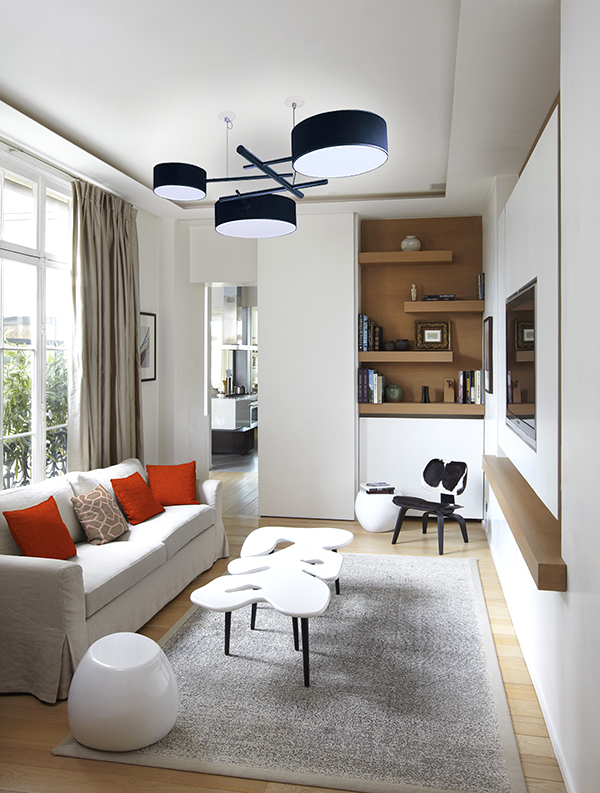 Although the brothers consider themselves architects first and foremost, they are also interior designers and have produced a furniture series titled La Collection to supplement their work. The aesthetic is clean and timeless, featuring surprising juxtapositions of textures and materials: bookcases with marble shelves and metal armatures; sofas made from lambskin, lacquered wood and polished stainless steel. "We love to work on all aspects of a project, and different kinds of projects," Michel says, adding that they are also currently designing a suite of desk accessories for Dior Maison. "We really don't want to specialize. Some people are known for kitchens or hotels, but we want to keep our hands in all of the pots."
Wide-ranging competence is, in fact, a recurring theme in Bismut family history. The brothers' Tunisian grandfather, Henri Bismut, was a celebrated decorator who won the gold medal in Paris's 1931 Colonial Exhibition. Although his furnishings company, the largest in North Africa, failed during the Great Depression, Michel describes his grandfather as a man who appreciated the finer things and "who continued to travel to London for his suits." Their father, Emile Bismut, who had studied fine art in Paris, was a respected sculptor and a prominent player in the architectural development of Tunisia's tourist industry during the 1960s. "We basically grew up in construction and design — it's a big part of us," Michel says. "Since I was very small, I was conscious of this family heritage."
Although their work is diverse, a few key elements are present in any Bismut & Bismut design. The brothers favor simplicity, focusing on space and light as the foundations for any successful project. "Practicing architecture and design is like working on a sculpture: It's about scale, proportion and, of course, texture," Michel says. "Even with no budget to buy important art pieces or furniture, if you have strong work with the volumes and the light, that's enough to create an atmosphere. Every project has to live for years, so we always start on this basis, which is balance above all."
---
"Strangely, we work the same way," Daniel says. "We truly come from the same mold."
---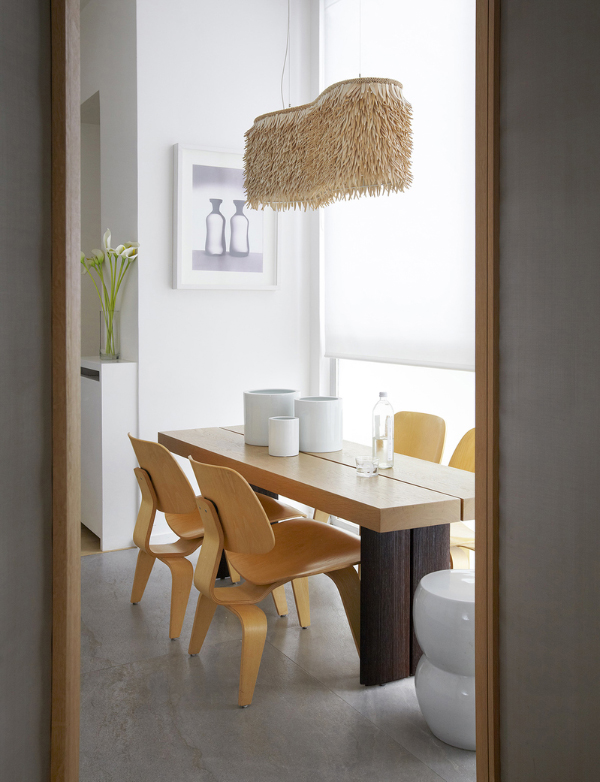 The Bismut balance also includes a thoughtful mélange of modern works with antiques, which they feel lend a warm, human quality to an environment. Last September, when AD France asked them to design a room in the Palais d'Iéna in Paris for a temporary exhibition, they found inspiration in the idea of "superposition," a geological concept that describes the order in which sedimentary strata are superposed one above another. The pair layered textures, eras and styles, producing an understated visual harmony. They brought in a few of their own objects from La Collection, such as the marble and steel Block table, as well as an alabaster Curial seat by Rick Owens. Carefully selected vintage additions included a light by Gino Sarfatti and African art, such as a Baule statue from the Ivory Coast and a drum from the Democratic Republic of the Congo.
"When you have something new that cohabits with something old, one reinforces the other — there is not one which is weak and one which is strong," Michel says. "Objects that carry something about your life and your story give a rhythm to the room."
Beyond their aesthetic concerns, the Bismuts aim for a certain topicality — a conceptual underpinning for all their designs. Recently, when invited to design the interiors of a luxurious vessel by renowned yacht maker Sanlorenzo, they approached the process with fresh eyes. "A boat has to be simple, because it's a small space. You can't have flowers everywhere or heavy furniture or too many textures. You have to be very delicate and work lightly with the details," Michel says.
He pulls up a photograph of the yacht's bathroom on his computer and points to the sink, made from a thick layer of gray stone positioned above a layer of white, dimpled wood. "You see, when wood spends a lot of time in the water, it gets a certain texture from the salt. It also becomes rounded and sensual. So we emulated those characteristics here. Then this heavy piece of stone seems to be floating mysteriously," he says, indicating how the rock sink appears to hover over the wood. The contrast in materials is also an apt metaphor for the Bismuts' collaboration. "We have very different personalities, but they are absolutely complementary," Michel says.
For one project, he recalls, they were unable to meet until two days before the client presentation. When they showed each other the sketches they had made separately, the brothers were shocked to discover that their designs were identical. "We basically communicate without talking," Michel says. "On our own, we could not have gotten where we are today. It's really a team, and it would be impossible to do with anyone else."
---
Michel Bismut's Quick Picks on 1stdibs