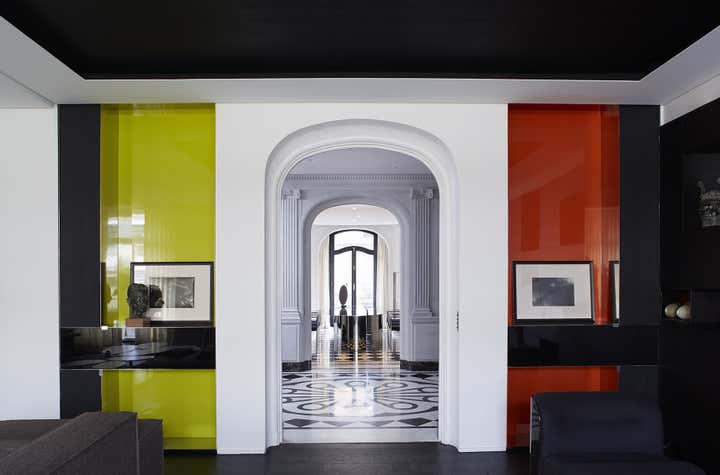 Photography: Francis Amiand
Apartment 001
Daniel & Michel Bismut renovated this elegant Haussmann apartment in the 8th suburb of Paris, in a dark and moody makeover that update the classic French style.
The black color was present in the black&white marble in the entrance, and they decided that it will be their starting point.
In the living-room, the Versailles parquet has been stained in a matte black, the ceiling was rebuilt in a black-sanded Wengé wood, and the moldings were taken off in order to integrate modern ones. The custom made shelves are also in black sanded Wengé but Daniel & Michel also put colored lacquer parts and paintings and artwork.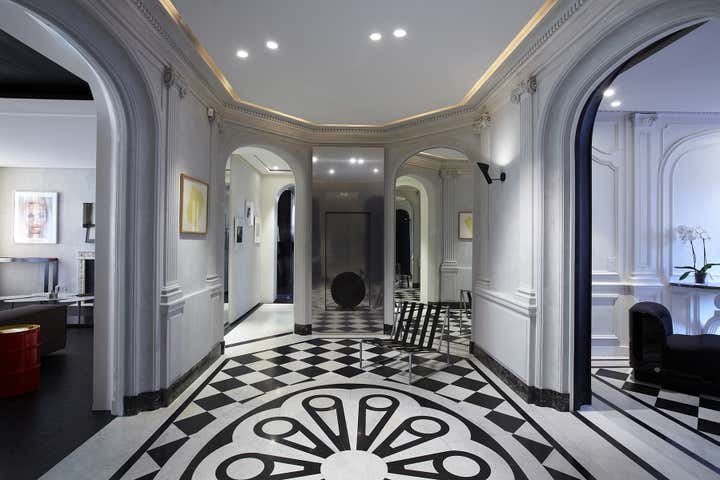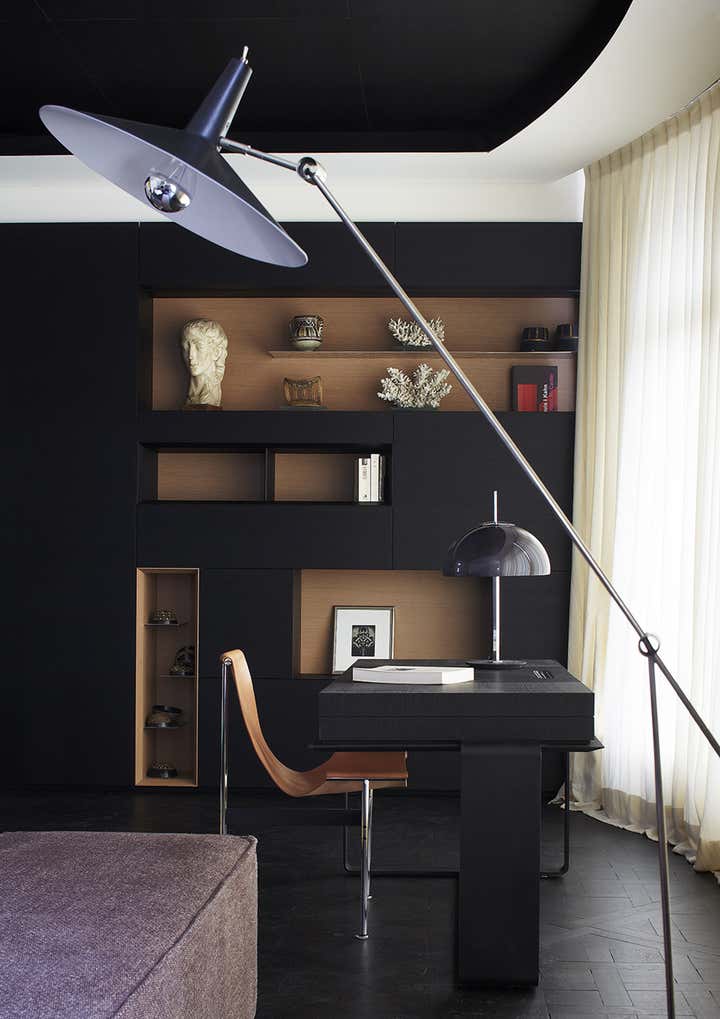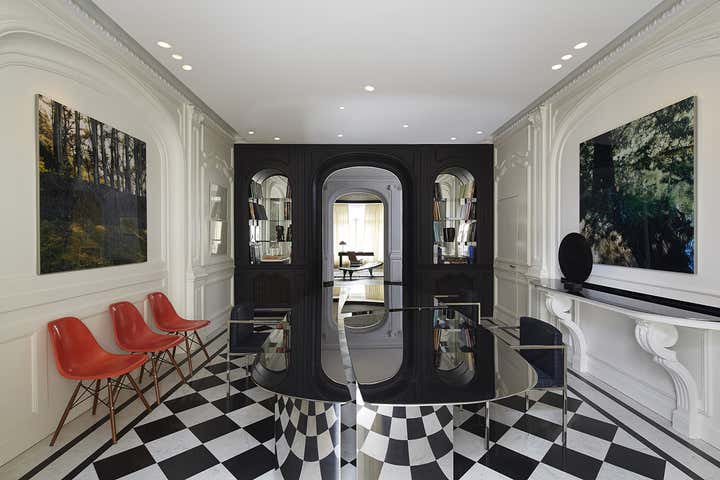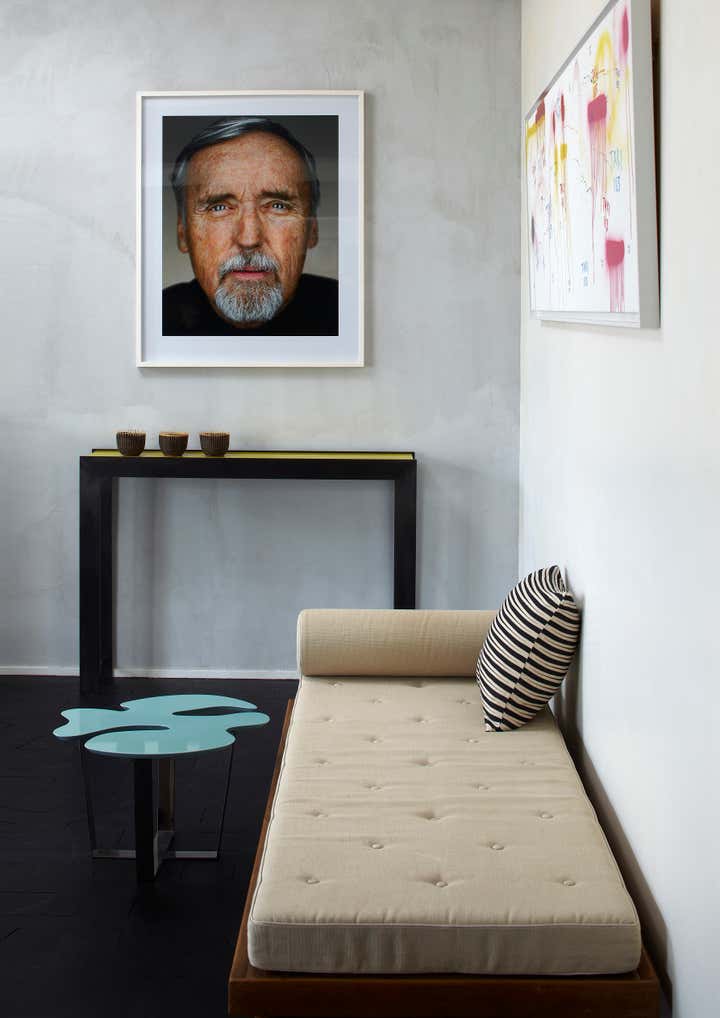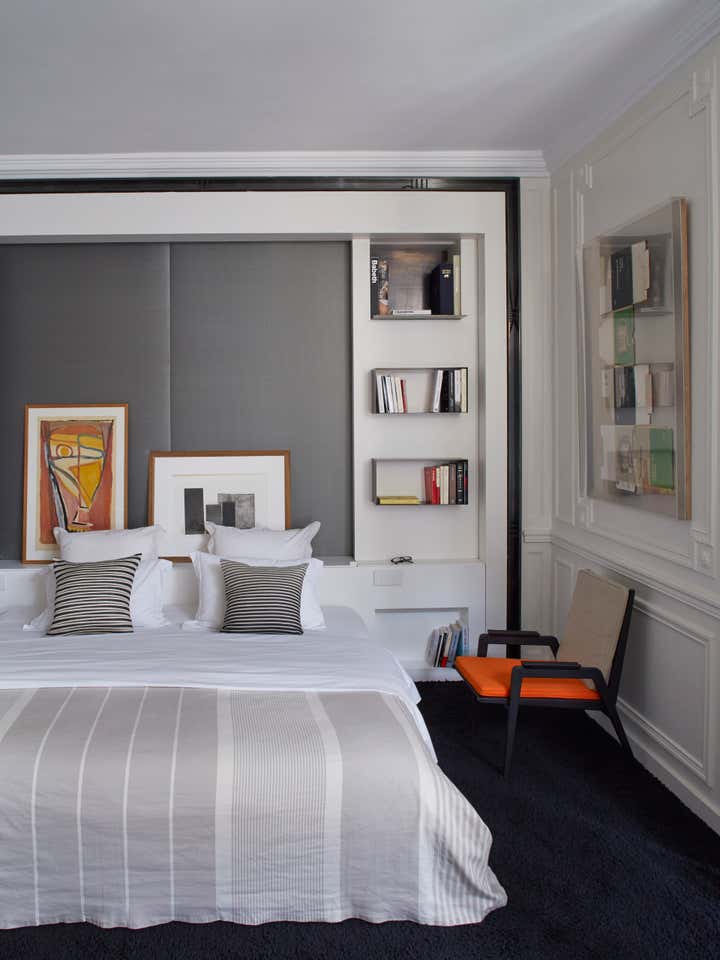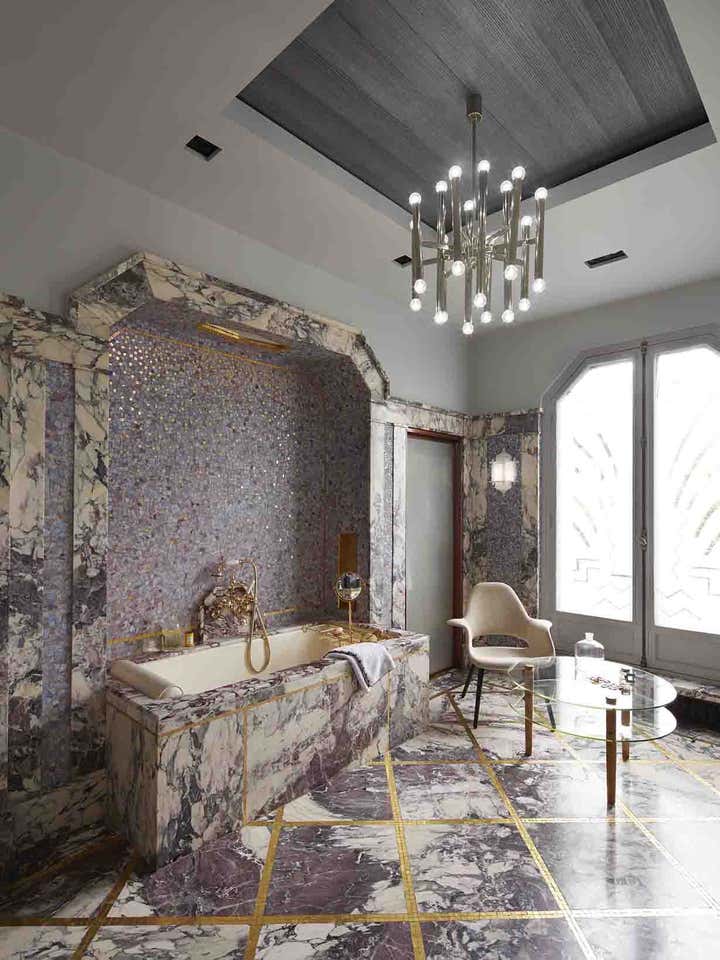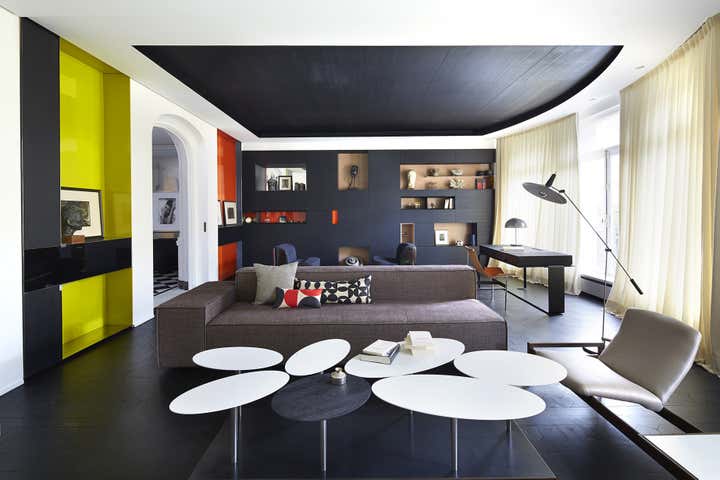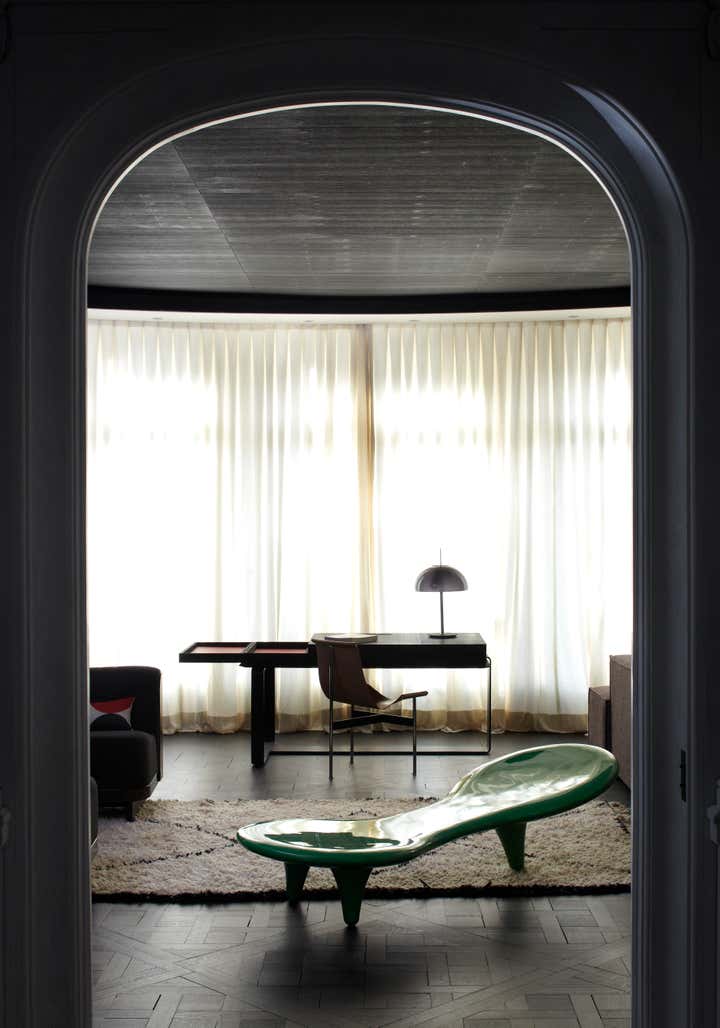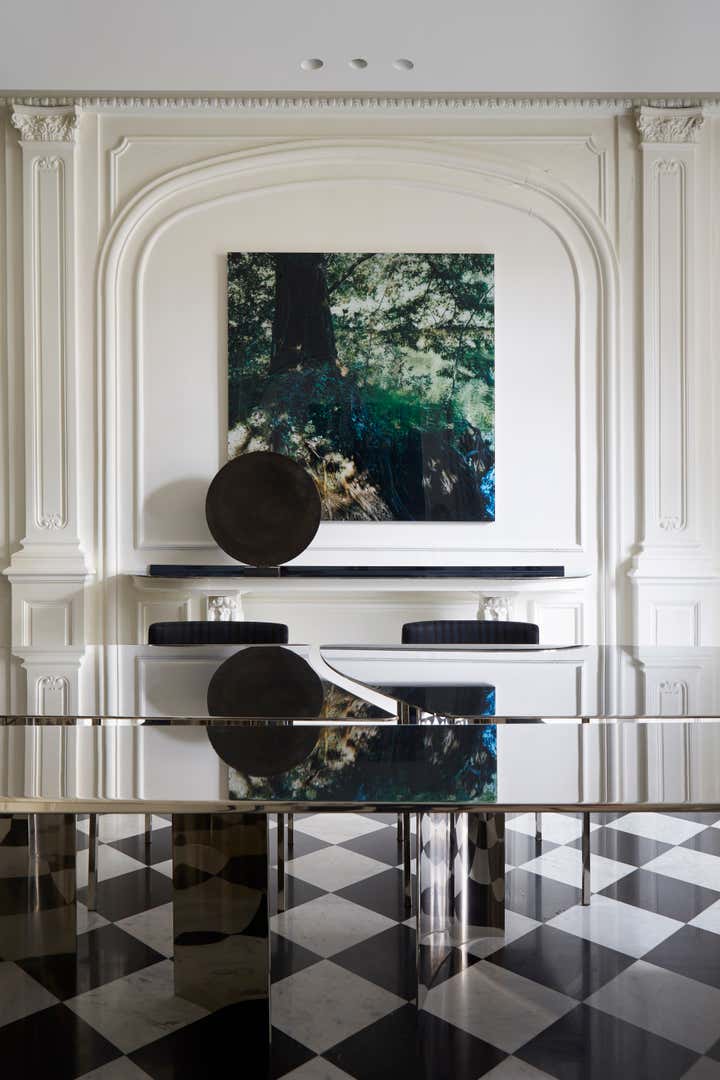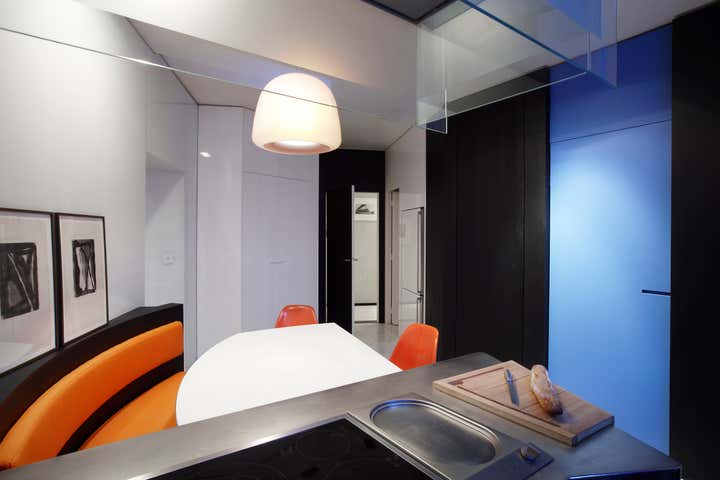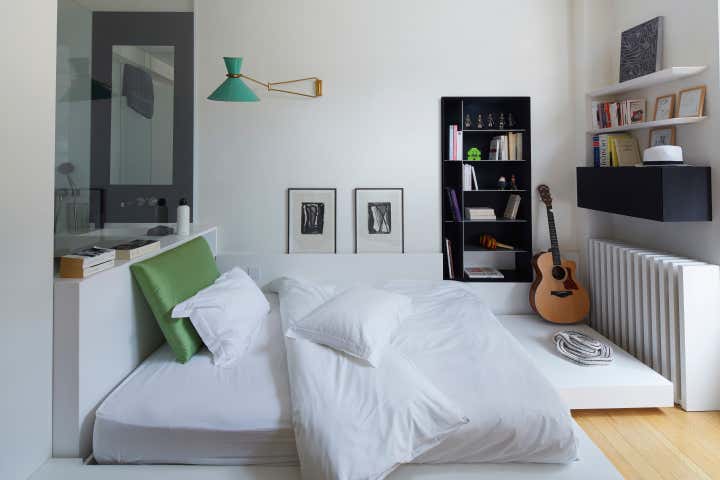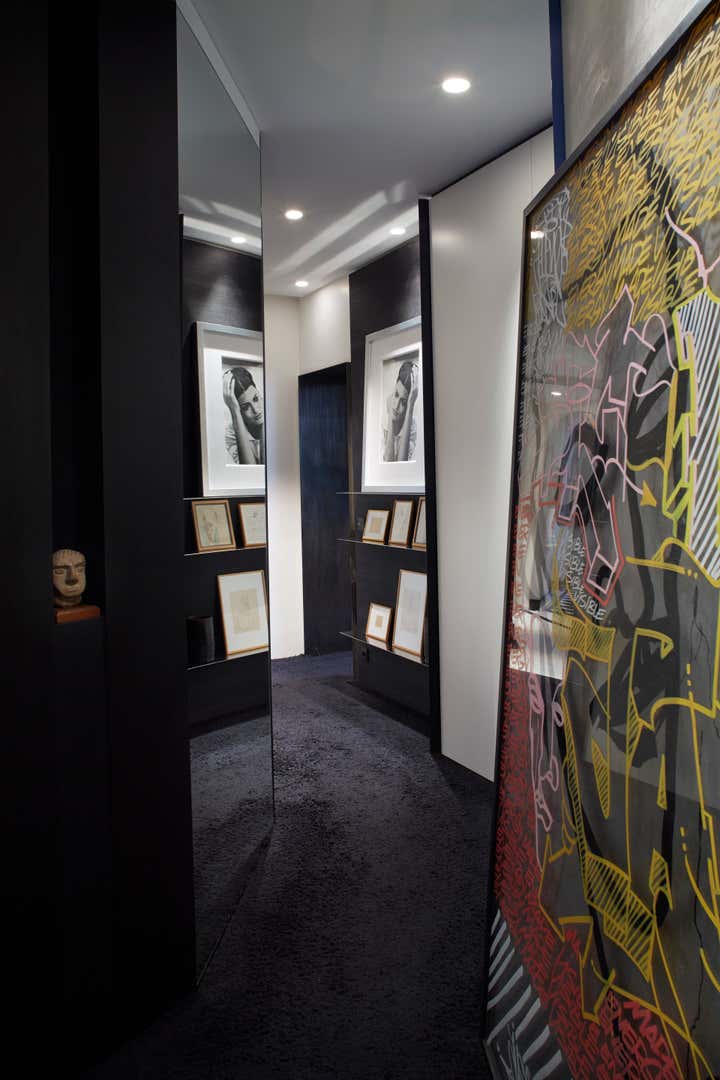 More Projects by Bismut & Bismut