May 1, 2022Working in the space between two seemingly opposed design camps — the minimalists, who seek to reduce furniture to its essential elements, and the maximalists, who embrace whimsy — Ronan and Erwan Bouroullec have a knack for finding a compelling balance: objects designed with logic and rigor that are still friendly, playful and a joy to use.
Many of those objects, created over the past decade, are on view at the Philadelphia Museum of Art now through May 30 as part of "Circus: Bouroullec Designs," an exhibition that celebrates the brothers' unique creative vision.
"There's something very satisfying about what they do," says exhibition curator Jack Hinton. "They harmonize the practical nature of what they're making with a kind of poetry or magic."
That's why the museum recently awarded the Paris-based brothers its Collab Design Excellence Award, an annual honor that it has previously presented to such luminaries as Dieter Rams, Marc Newson and Zaha Hadid. And it's why the Bouroullecs have been in such demand by so many of today's most design-forward manufacturers, including Artek, Cappellini, Established & Sons, FLOS and Vitra.
The brothers have long had an interest in creating furniture systems that allow for expansion and customization. Consider Algue, designed for Vitra in 2004, whose branching, botanical-looking plastic components can be connected, one to the next, to form expansive room-dividing curtains. Or 2020's GRID, conceived for Established & Sons, with modular seating, shelves, tables and screens that can be fitted together in endless combinations to create room-within-a-room-style offices.
Even more recently, the Bouroullecs have begun designing installations at a much larger, architectural and even urban scale.
In the past few years, they have completed Les Fontaines des Champs-Élysées, a monumental work comprising six rotating crystal-bedecked fountains in the heart of Paris; Le Belvédère, a lantern-like observation pavilion over water in the French city of Rennes; and Nuage promenade, a 300-foot-long steel-and-colored-glass canopy that provides shade over a walkway in Miami's Design District.
To learn more about the studio's motivations and process — including its recent move toward larger-scale work — Introspective spoke recently with Ronan Bouroullec, the older of the two brothers.
Do you consider yourselves minimalists?
Sometimes our work is described as minimal, but I don't think it's minimal at all. At the end of the day, that's not the subject. I think it can be simple but in a good way, meaning something solved with delicacy and extreme elegance.
Many of your designs appear simple but also have a playfulness, like your Rope chair for Artek, which has a backrest and armrests made from lengths of rope. Is that something you intentionally seek to achieve?
I find the Artek chair really well solved. It's almost nothing, and yet it's everything at the same time. It's like a trick of a magician who does something with just a fork and a handkerchief. Or like poetry that comes from just a few words. It's very interesting to try out this chair, because when you look at it, it seems to be an idiotic, uncomfortable designer chair. But it's not. The ergonomics aren't bad, especially because the cord moves. When you're tired after a long dinner, the cord moves with you and adapts to the geometry of the body.
What is your process, and how do you know when you've arrived at the right idea for a product?
My principal fear is to repeat myself. For me, it would be intellectually too easy. We know what good proportions are. We know lots of tricks that would make it easy to design a lot of things at the same time. We could be involved with a hundred companies at the same time and have a big studio full of people. But I'm not interested in that. I like to search, and I like, every morning, to draw.
If there is a certain tension visible here, it's because we really do a lot of research. We turn and turn and turn around an idea with drawing, three-D modeling, three-D printing, sometimes cardboard for a one-to-one-scale mockup. We try to understand and to see, through different people's hands and different processes, if an idea is interesting or not.
The work of a designer is very frustrating, because one day, you are so happy, but then the next day, you come back to see your marvelous model and you are so disappointed. One day later, you feel like you are really bad and you have to restart.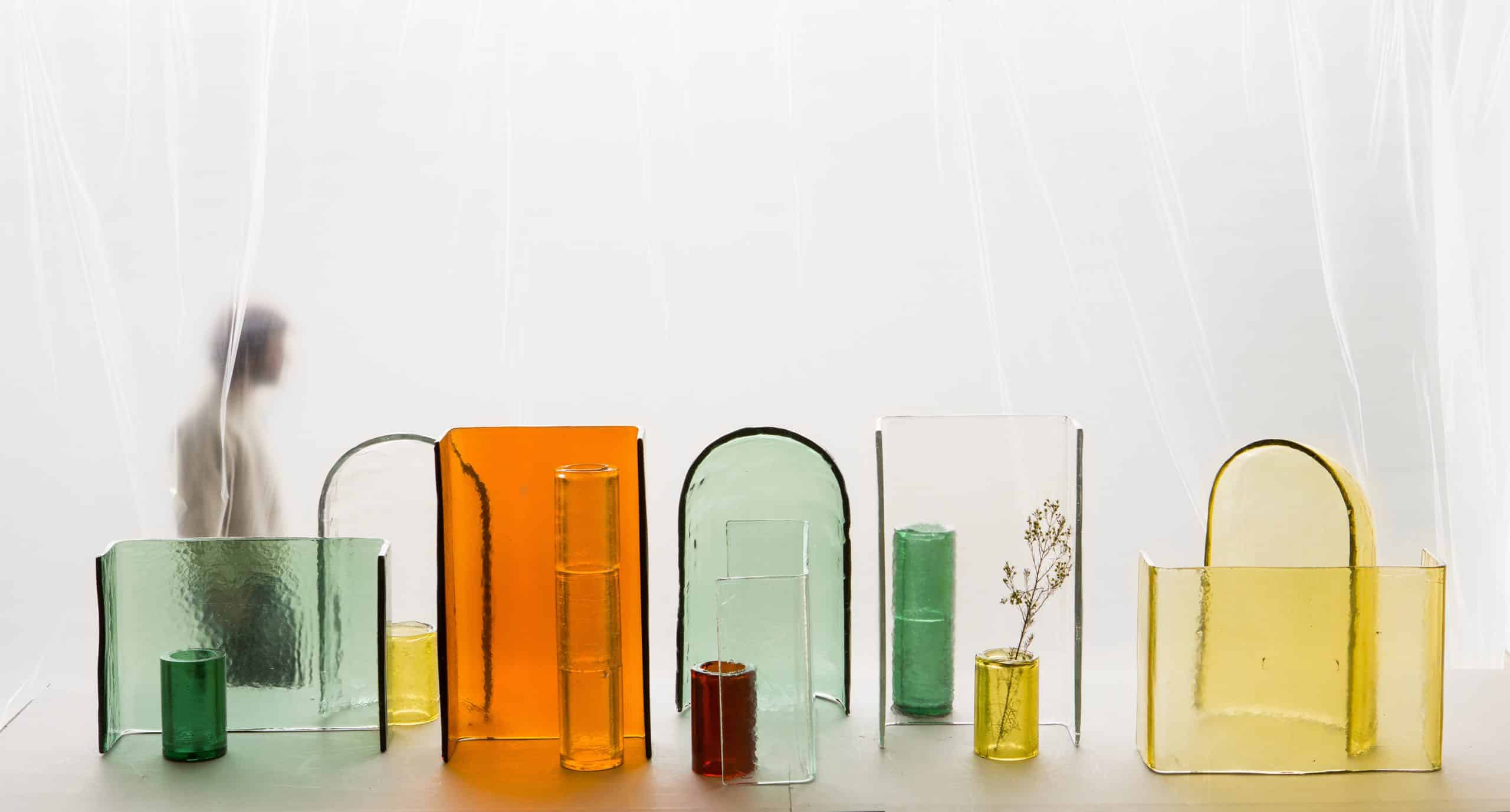 Some of the things you design have intentional imperfections, like your Alcova series of vases for WonderGlass and your Pico ceramic tiles for Mutina, which have uneven lines of dots. Why do you like that natural variation?
For most of the past century, the question has been how to develop, especially in industrial projects, perfection in geometry and perfection in detail. I'm interested by that, of course. But for some objects, the fact that the technique might be something that allows the shape to move slightly or that generates a sort of vibration is something that interests me too.
But there are two different subjects in your question. Alcova is a craft process because you are melting glass. I like that — for me, it's like cooking — so I want to emphasize this. With Alcova, even though the material has stabilized, it still looks hot and like you could burn your finger if you touch it. The idea is to translate and give this sensuality to the people who will see it.
For ceramics for Mutina, it's a major industrial process. You can produce perfect things that would look perfect in a laboratory. But I think what's beautiful in ceramic is the fact that it's also sensual, it moves a bit. For Pico, we wanted to express the positions of the points, so we positioned 2,000 of them manually to be sure that it creates visual vibrations, not a perfect grid, which would have been extremely boring.
You've also designed a number of systems involving small parts that can be assembled into large installations, such as Algue for Vitra and Cloud fabric tiles for Kvadrat. Do you enjoy creating things that can be customized by the end user?
Yes, but I like to give very precise rules so I'm sure it won't be a disaster. For me, it's just a basic, pragmatic point of view about letting people have a certain freedom to adapt things. That's linked to the very beginning of our work. With Algue, we were lucky enough to be so poor, at a time when companies were not considering us as serious people, that when we were invited to participate in an exhibition, we invested all the money from this exhibition into a very precise injection mold for a very small piece. The size of the Algue was almost decided by the amount of money we had in our pockets. Then, we produced these small things that you can connect together and discovered, like everybody, that when enough pieces are in front of you, it's a marvelous system.
You've recently designed a number of large urban-scale installations. Do you approach those projects differently?
We had a request to do an exhibition [in 2016] in Brittany, the place where we grew up in France. But we were a bit fed up with exhibitions, so we proposed a sketchbook-based exhibition around the idea of cities. It was full joy. We dedicated two years to this project, doing mock-ups like we were students.
It was a very naive approach to looking at what could be interesting in cities. The result was a hundred maquettes of fountains, chandeliers for cities, plants and greenery in the city. It was a mix of solutions.
The spectrum of interest was very large, from very small kids to the oldest, arrogant architects. And lots of mayors from different cities saw it, which led to projects.
We try to have the same delicacy of the Artek chair in the corners of the city, where furniture has to be strong and tough. It's very difficult, but we try to keep a certain charm and lightness in this context.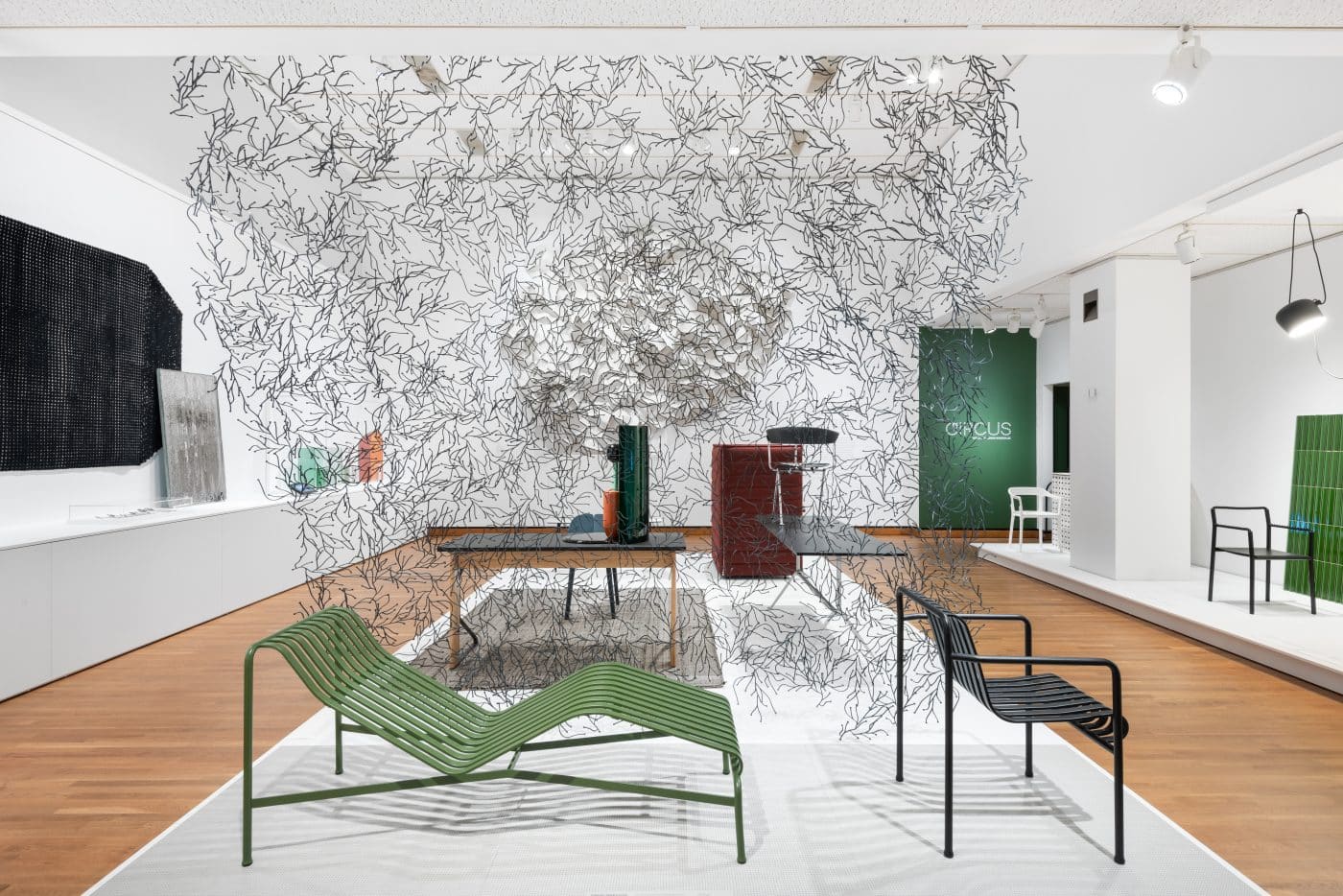 What are the biggest challenges for designers in the years ahead?
For me, the question of design is the subject of everything that didn't grow by itself — anything that wasn't already here on this planet. There are political problems everywhere, there are recycling problems everywhere, and there are a lot of subjects that we discover and decide to consider year after year.
Of course, whether you're a designer or a journalist, we all have to try to do our best to find new possibilities, to try to save the craft that is disappearing, to try to save certain materials that will disappear.
For instance, everybody wants oak chairs because it's a moment of oak chairs, so they've come to cut all the trees in France. In this world that is more and more connected and complex, we need to try to find good alternatives. And we need to be didactic enough to explain the good reasons for plastic, for example, when you have a product with a very long life, but try to escape plastic when it's just for around a sandwich.
Designers, like consumers, are in the middle of a lot of choices and a lot of questions, on a planet that seems smaller and smaller.