If people can be born with good taste, then 35-year-old Charlie Ferrer, a Manhattan-based interior designer and decorative and fine arts dealer with an unerring eye and boundless creativity, is one of them.
Ferrer's upbringing in various affluent leafy suburbs of New York City led, he says, to "an early appreciation of architectural and decorative beauty," like the hand-painted Gracie wallpaper in the dining room of his family's 1920s English clapboard house in Rye. "I knew that was really special," he explains. "And I knew early on that I wanted to be someone who made beautiful spaces." By the time he was 12, Ferrer was voicing opinions even about the broadloom in the hall. "It was a repeat pattern, and the scale was just wrong. I cringed every time I walked on it," he recalls. "I told my mother the day we moved out."
After getting a Bachelor of Arts with a major in visual studies from the University of Pennsylvania, Ferrer gained real-world experience through two years in construction management and a year's worth of design internships. His next move was to launch MEIER/FERRER, the L.A. furniture and fine arts gallery that he curated and co-owned with Ana Meier, architect Richard Meier's daughter. Then, in 2012, he relocated to New York to make his mark there. His arrival was heralded in a Wall Street Journal spread about his first New York apartment, a Greenwich Village one-bedroom he turned into a showcase for his stylish brand of organic minimalism, as well as a place to sleep. "I took an apartment downtown and filled it with stuff I could sell," Ferrer says. "I reached out to Billy Cotton" – a Brooklyn-based designer of furniture and lighting — "and got him to sign up with me, along with six or seven others, and had a gallery in my little apartment."
Every place Ferrer lives, it seems, possesses architectural distinction or exceptional charm. Both qualities were displayed by the vintage Laurel Canyon cottage, "with bougainvillea cascading down the ridge," where he spent his L.A. years, a seminal sojourn that he says "opened my eyes to mid-century design." These days, he's in a prewar industrial building in West Chelsea, whose south-facing windows overlook the park-like grounds of a 19th-century theological seminary.
Ferrer's business, headquartered in the penthouse of a Beaux Arts building in the Flatiron District, encompasses high-end residential interiors for clients in New York, Connecticut and Florida; custom furniture and lighting design and fabrication; and contemporary furniture sales. (Ferrer recently joined 1stdibs as a dealer.)
His three-person office feels like a serene and comfortable apartment, enveloping visitors in dark neutrals. It's furnished with pieces by artists and designers Ferrer represents, including donut-shaped leather swivel chairs by the late Brazilian designer Ricardo Fasanello; spherical hand-blown glass table lamps by Andrew Hughes; plaster torchieres by Kacper Dolatowski; and luminescent abstract photography by Santa Fe artist Catherine Allport.
The expert blending of vintage, modern, contemporary and even futuristic material seems to come naturally to Ferrer, for whom the common thread is simplicity. "I love Deco," he says, "but if we're looking at Ruhlmann's oeuvre, I'm going to pick a simple pupil's desk, not some French-polished piece with lots of inlay. I always tend toward the simple."
It took many years for Ferrer to become comfortable with the idea of being a decorator, he says, having grown up in a milieu in which "boys are meant to be investment bankers." But he's over all that now and embracing his calling with gusto.
Early influence:
David Easton, the very talented traditionalist in Greenwich, Connecticut, in the 1980s and '90s, who recently retired. His interiors were so high quality, so beautifully executed. I was lucky to chat with him a few times. For all his conventional work, he's a man who likes sci-fi and technology and knows a lot about a range of topics. He made me want not to be a narrow-minded thinker or practitioner.
Furniture mentor:
Robert Stilin introduced me to 1940s and '50s French design and the work of Charles Dudouyt and Guillerme et Chambron. He helped me recognize the beauty in their idiosyncratic forms, taught me about patina and the subtleties of finish and how to achieve an interesting balance by mixing important pieces with less rare but equally beautiful ones.
Business mentor:
My parents knew Ralph Pucci forever. I met him when I was 16. When I came to New York, where I'd never lived as an adult, I contacted Ralph and said, "You're the man," and he became a more active mentor in my life. He taught me about the contemporary furniture market and how he decides when he sees value in a designer or artist and how to exhibit that work.
Big break:
My parents decided to build a house in Palm Beach, and I saw that as an opportunity to do my first major project as an interior designer. For four years, I got to collaborate with my mother, who's not a design professional but a very talented woman with opinions. We were in constant communication and traveled together to source things. I was really sad when it was over.
Most memorable travel experience:
I spent two weeks in Brazil for my 30th birthday. It was like a design survey of that country. That's where I met Olivia Fasanello and Ricardo Jr., the widow and son of Ricardo Fasanello, whose estate I now represent in North America. The next day I visited the concrete bunker outside Rio where his chairs are still made. I also went to Brasília, whose master plan Oscar Niemeyer dreamed up. The architecture is otherworldly, super-futuristic. You don't want to spend the night there.
Best time of day to work:
Morning, afternoon and evening. Whenever I get fired up about something and the good ideas start rolling, that's when the best work happens.
Design trend you're over:
I don't care for trends. I'm either looking forward or backward. I'm not obsessed with the now.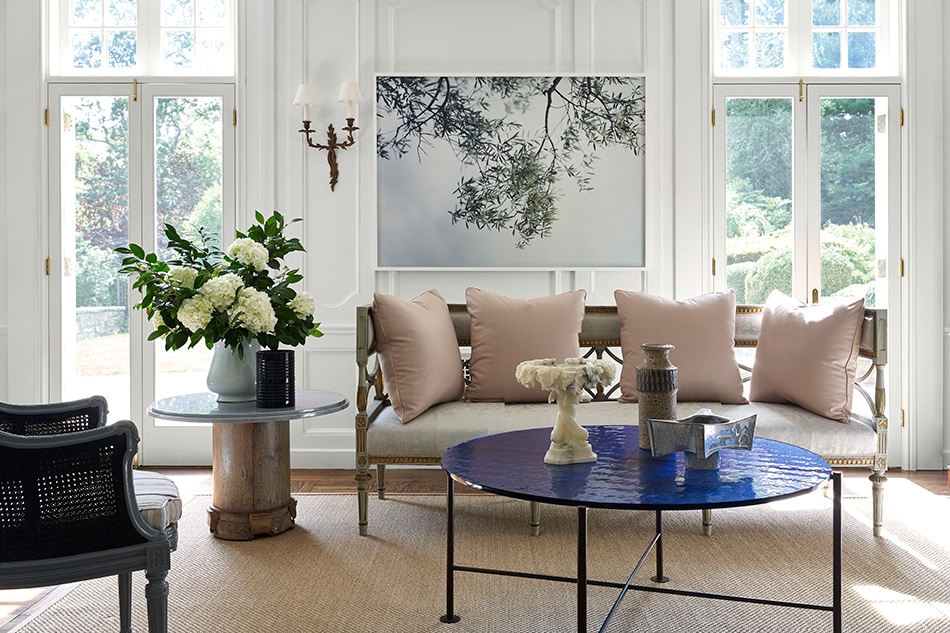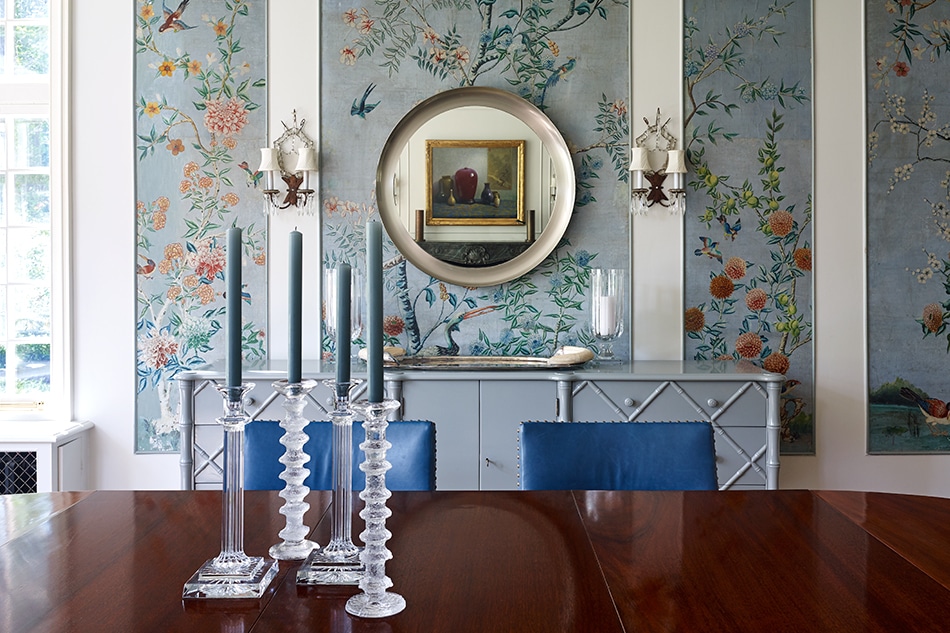 Favorite social media platform:
Instagram. It's an endless stream of inspiration and resources for someone like me. My own Instagram account is a schizophrenic mix of selfies and furniture.
Playlist:
The xx, Marina and The Diamonds, Phantogram
On the nightstand:
A pile of unread books. I wish I read more. The last book I read was Philip Roth's Everyman. That's a New Year's resolution: slow down and read.
If you could choose just one piece of furniture for an empty room:
A Brazilian chair. It could be Fasanello, Sérgio Rodrigues or Joaquim Tenreiro. They're all so unique. A chair like that gives you function and a visual bearing. It sets the tone.
Go-To Window Treatment:
It's super-simple: the header is a pinch pleat with sew-on rings that hang off a gutsy bronze rod that we custom-make. Curtains are beautiful solid linen. It's an architectural gesture more than a decorative one; it's about softening the light.
---
Charlie Ferrer's Quick Picks on 1stdibs