As you might surmise, growing up in the factory town of Fayetteville, Pennsylvania, didn't present many — if any — opportunities to attend glamorous parties. Forty-some years ago, it had well under 3,000 residents, many of whom had below-average incomes and less-than-modest aspirations. So how did David Monn, born and raised there, turn out to be Manhattan's most exclusive and exalted event planner — the go-to guy for such lofty fetes as the New York Public Library's annual Library Lions dinner and countless posher-than-posh weddings, bar and bat mitzvahs and landmark anniversaries for the one percent? Some might call it dumb luck, but that wouldn't be true. What propelled Monn was a burning ambition, not to be a creator of grand events but to make something of himself. Somehow, someway.
Monn is one of six children and the only son who wasn't a jock. His earliest dream job was to be a fashion designer, and he wanted to go to Parsons in New York City. Though his mother had great faith in her son — he was her one child who knew how to sew, going so far as to make both his own tuxedo and his date's dress for his senior prom — an education at Parsons wasn't in the cards.
Instead, he pinned his hopes on two of the clothing factories in town — Butte Knit, which was a division of the Jonathan Logan Corporation, and Rose Marie Reid, both now long gone. He got a job at the former, which soon led him to New York City in 1981. By this time, he was 18 and could barely believe his good fortune.
Fortune, however, was only half the story. Monn also had the ability to make the most of an opportunity. His first apartment was a studio in the East 70s, where his neighbors included Mindy Grossman, now the CEO of the Home Shopping Network. He started to dabble in decorating, first for himself, then for his newfound friends, including Grossman."David possesses that rare combination of passion, creativity, vision and soul," says Grossman today. It was she who gave him his first big idea. "You need to do hair bows," she told him. Yes, that's right, hair bows. He went on to produce these with what would become his customary flair, creating covetable accessories that earned him the attention of the right set of style-setters.
David Monn Is a Master of Momentous Celebrations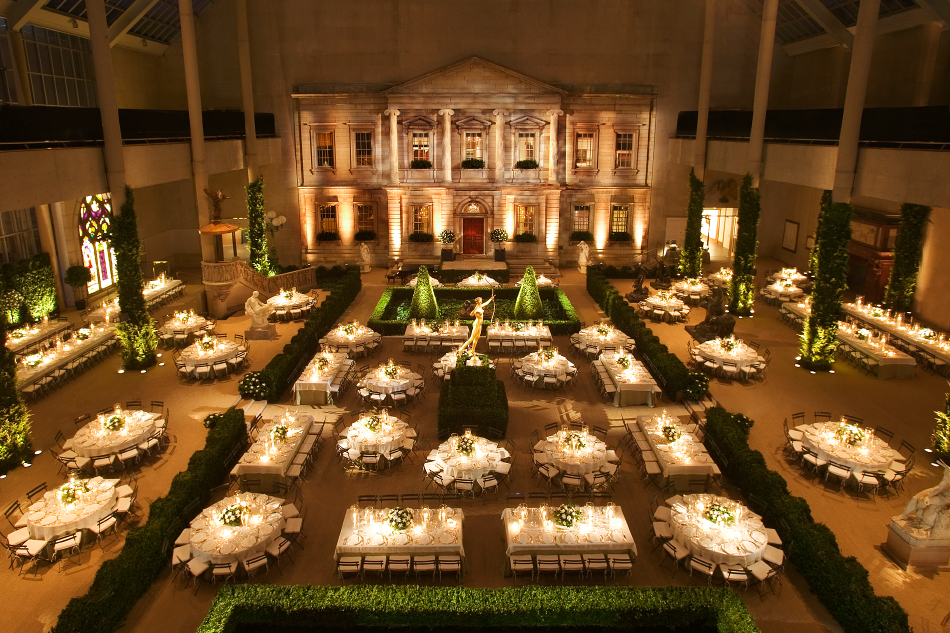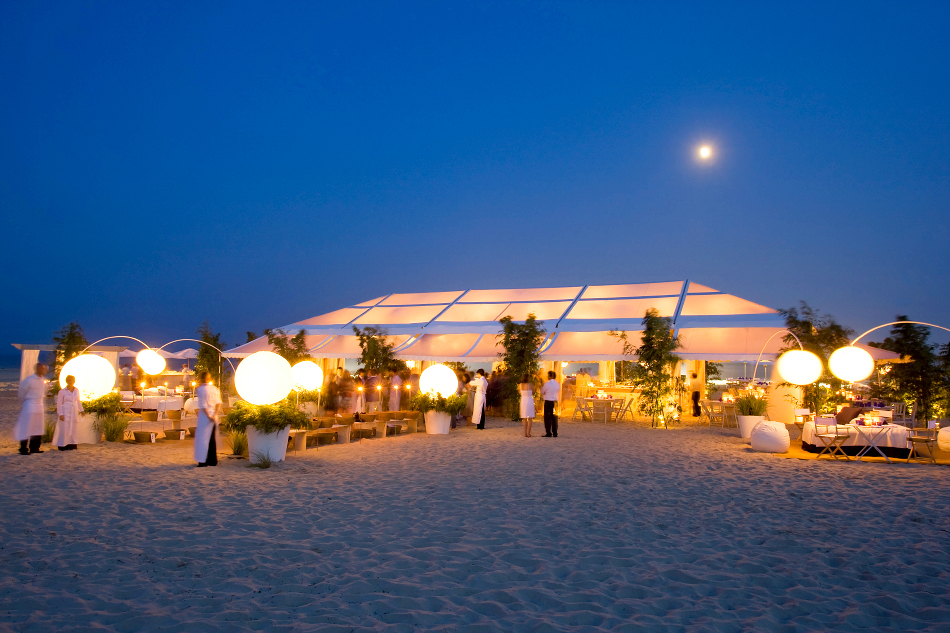 But being a designer of hair bows was not exactly where Monn envisioned himself. He'd set his sights on working for Mario Buatta, the so-called Prince of Chintz and the interior decorator in the 1980s.
Daily phone calls to Buatta's office were of no avail. Monn simply couldn't reach him. Then, one day, the Prince himself answered the phone. Oops. Monn convinced Buatta to visit his apartment and judge his talents for himself. Buatta had a look but, to Monn's surprise, he didn't offer him a job. Years later, Buatta, a notorious jokester, told him why: "You were too good and too good-looking."
Monn's next stop was a 12-year stint in the jewelry business. For the first time, he began to make money. But he eventually realized he wasn't loving what he was doing, not by a long shot. So he quit.
By this time, he had developed a small but potent circle of friends who adored him and who became his unofficial patrons. "It all began with philanthropist Gayfryd Steinberg, who hired me for the 2003 Library Lions dinner at the main branch of the New York Public Library. All she asked me to do was 'be creative,' " he says, admitting, "I didn't really understand what that meant, but I knew I wanted to make a mark." To that end, he brought in countless pear tree branches on a 52-foot-long tractor trailer and arranged them dramatically to reach the skylighted ceiling of the library's Celeste Bartos Forum. He succeeded, Steinberg recalls, in "creating an unexpected magical forest and casting a spell over that humongous room that no one who was there that night has ever forgotten."
Party planners have been around for almost as long as there have been party givers, whether it be Oliver Messel, Tony Duquette, Robert Isabell or Carlos de Beistegui. But what Monn does is something different from the rest, and even he is hard-pressed to define it. The closest he came during a recent interview was to describe himself as an "impresario of experiential environments" — although he worried this sounded pompous. And he is not a pompous man. (Demanding, yes. Precise, sure. At times, even, hard to work for. As he puts it: "I am not easy.")
Monn opens the book by writing, "As a child, I was always creating imaginary places." He now makes them a reality, and that makes his clients' dreams come true.
The proof of his particular (and particularly complex) pudding is in the events themselves, which are illuminated in a dazzling new book — Monn's first — titled David Monn: The Art of Celebrating  (Vendome Press). Its 360 oversized pages showcase Monn's extravagantly decorated events, including ones in Venice and at New York's Four Seasons restaurant, as well as a White House state dinner, several Library Lions galas and more — each of them breathtaking. The most restrained of the spaces seen in the book, but no less stylish than the others, is Monn's own light-flooded apartment in New York's Chelsea neighborhood, which comprises the final section of the book. Monn's home manages to be both classic and contemporary, with soothing shades of beige and off-white throughout. He calls it his "refuge." Considering his breakneck schedule, he needs one.
Legendary but famously reticent street- and society-photographer Bill Cunningham had agreed to write the book's foreword but, sadly, died earlier this year before he had the chance to do so. Monn was not only friends with Cunningham but was indebted to him. In 2003, in his Sunday New York Times column, Cunningham covered Monn's first New York Public Library party. Within it, he ran a photo of the room — decorated but empty — giving Monn clear credit for the design.
A day or two later, he received a congratulatory call from Abe Rosenthal, then the Times's executive editor. Monn politely thanked him. Then, he recalls, Rosenthal told him, "I don't think you really understand. Until Sunday, Bill Cunningham, had never put a photo of the decor of a room with credit to the designer on his page. Ever."
When Monn had the chance to thank Cunningham (whom he called Billy), Cunningham replied: "My boy, you create beauty that must be captured." And so it has been — exquisitely — in this book.
---
David Monn's Quick Picks on 1stdibs