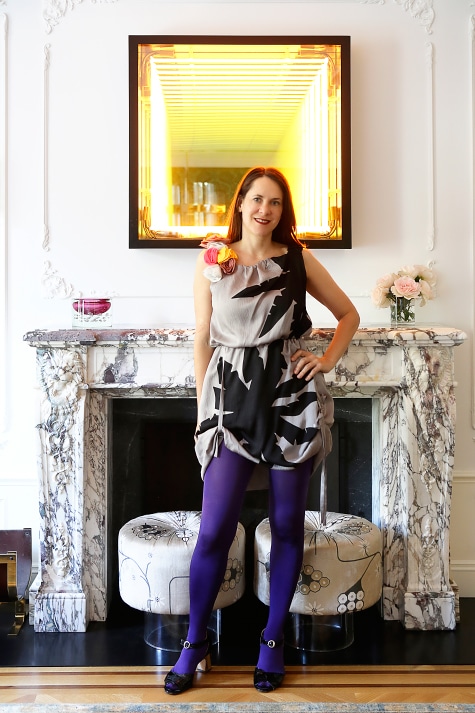 Whenever possible, visit the forest, not the florist," declares New York interior designer Fawn Galli, who strives to use natural elements in her work. She also wants the rooms she designs to be as glamorous as any Paris nightclub — a goal that would seem to contradict her back-to-the-woods advice.
But both impulses are firmly rooted in Galli's work, where they blend harmoniously. She grew up on a commune in rural Mendocino County, California. Her family's first home was a houseboat, the second a makeshift cabin; neither had electricity or running water. Her childhood activities included etching her name into mushroom caps with twigs.
"Living that close to nature, it's no wonder I developed a deep sensitivity to the environment," she says.
After college in New England, Galli moved to Paris, where she became a "party girl" — her words. "If my early childhood was defined by nature," she writes, "my early adulthood was defined by the residual sparkle of the last days of disco. Lightness, glitter, and glamour. No matter where in the world I was, the dance floor was home."
Clearly, Galli contains multitudes. She doesn't just talk the talk, however, as the many wildly eclectic interiors in her new book, Magical Rooms (Rizzoli), cowritten with Molly FitzSimons, make clear.
"I love black, and I love gray," she tells Introspective. Seriously? Most of the rooms Galli designs pack powerful punches of color, from turquoise to fuchsia to school-bus yellow. On closer examination, though, the walls might be gray, and the accents black — "neutralizers," Galli calls them.
"It's abundantly clear that I love color," she explains. "I love color about as much as my younger son loves candy. I use pops of color, but I do it with actual rigor."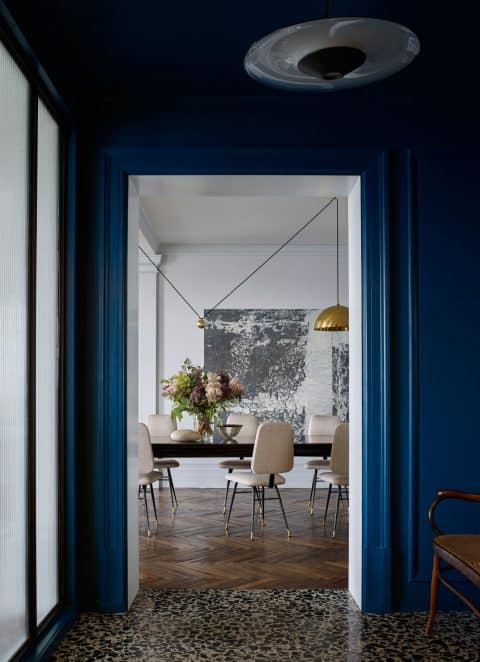 And although Galli seems to be a maximalist, she claims her approach contains much that appeals to her husband, modernist architect Julio Salcedo-Fernandez. In her work, she says, "I may come on strong — the more peacock feathers, the better. There's always a lot of light and air, however. Julio is a minimalist, but in my defense, my rooms don't have a lot of clutter."
Does the house in Brooklyn's Carroll Gardens that she shares with Salcedo-Fernandez and their two young sons prove her point? The most prominent element of the living room are acid green drapes from Carol Cassidy's Lao Textiles (which keeps traditional Lao weaving methods alive). Communing with a pair of Milo Baughman–inspired chairs covered in custom Robert Crowder fabric is a young deer (yes, a fawn), a lawn decoration Galli bought at a flea market and painted black (one of those neutralizers). She also applied "disco wallpaper" — a silvery geometric print by Florence Broadhurst — between the parlor floor's moldings, "because," she explains, "townhouses are so dark." But it's true: no clutter.
And if some of the elements clash, so what? "I say, 'Clash it up.' There's no such thing as too much clash," Galli insists. Brave juxtapositions "make things so much more original. You can be sure nobody else will have a house that looks like yours."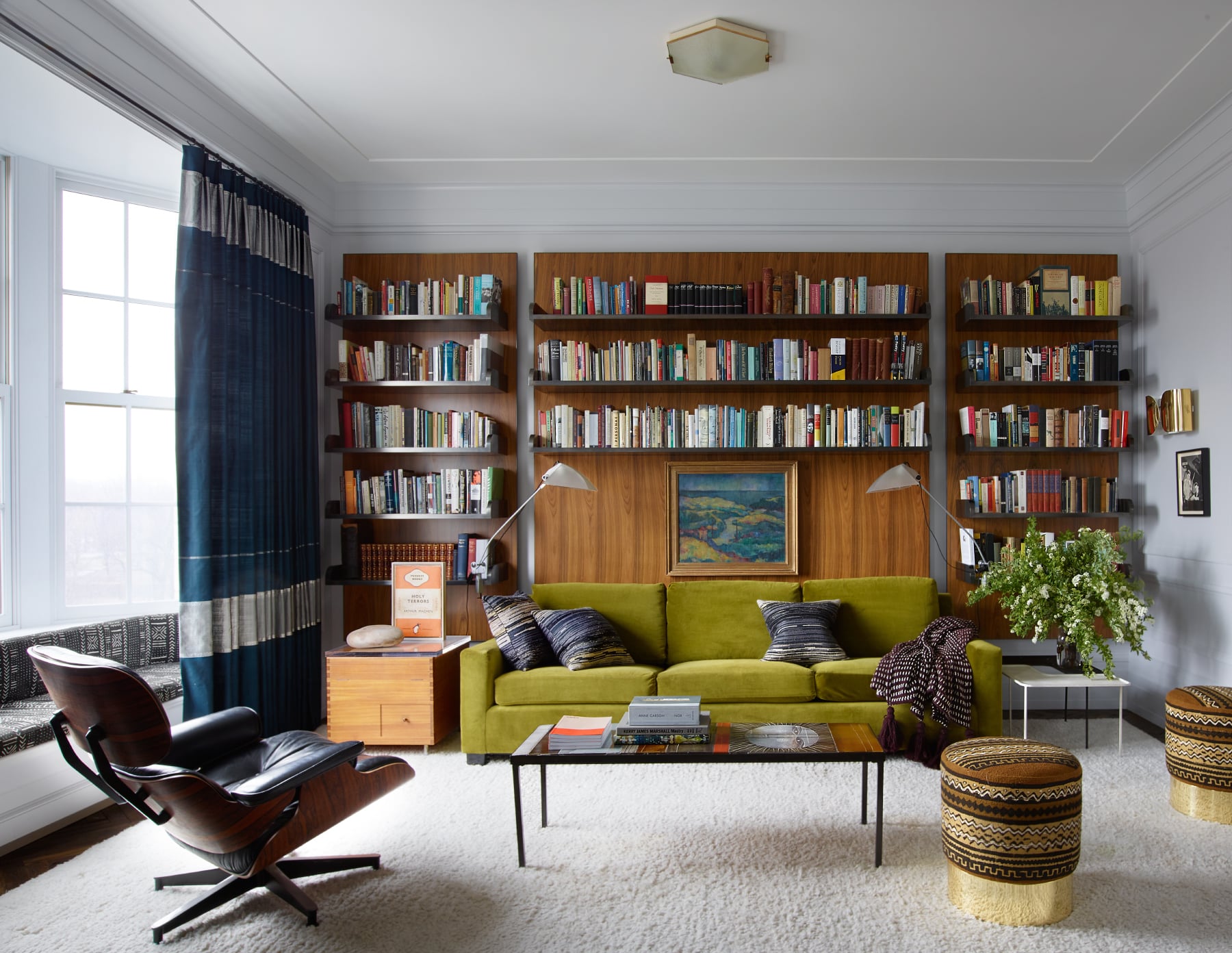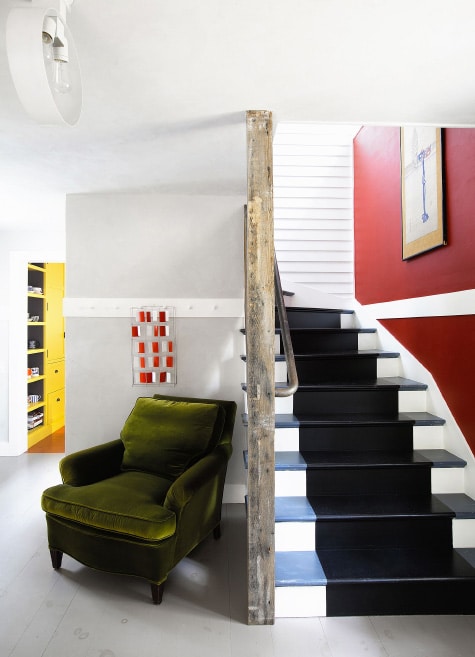 The founder of Manhattan's Fawn Galli Interiors learned about decorative arts during her Paris years. When she wasn't partying, she haunted the famous flea markets, developing an expertise that led to a job in the European furniture department of Christie's in New York. She began her career in interior design at Robert A.M. Stern Architects. Among her many projects there was helping to design Stern's own New Haven loft (which he bought when he became a dean of the Yale School of Architecture, in 1999). "I had no experience, but he wanted youthful, and I was young," she says. "I knew I could give him what he was looking for." She went on to work with Peter Marino ("a genius with materials") before launching her own firm in 2007. Since then, she has completed dozens of apartments and houses, many of which appear in Magical Rooms. The book starts with her "elements of inspiration" and ends with a series of how-tos — essentially, she says, "how to avoid the little mistakes that fuck things up."
The rooms in the book have a pronounced high-low bent. The most prominent element in one Central Park West living room is a "canvas-y" rug with a Rousseau-like pattern, which she found at a flea market and decided to frame. It shares the spotlight with an Italian sofa, a delicate Swedish settee, a Philippe Starck dining table and a Chinese console.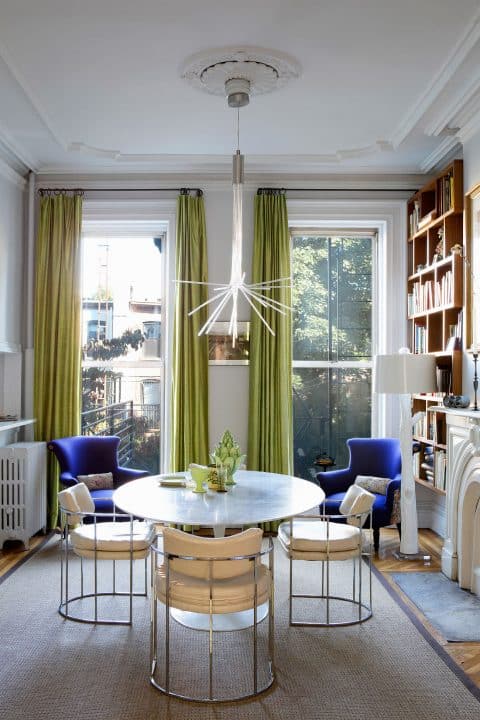 There's nothing ungainly in the room, but there could be. "Straight-up beauty is a bore," says Galli. "I like to incorporate things that would be considered ugly." Or, as she puts it in the book, "My approach can be defined as follows: Pretend something ugly is beautiful, and see what happens."
Can Galli give an example?
"This morning," she says, "I walked into a place we're doing, an apartment in the Financial District, to find that the client had ordered two ceramic dogs. They were completely tacky, clichéd and out of scale, and the client was planning to return them. But I took everything off the huge dining table — the Baccarat candlesticks, the bowls of candy, everything that was supposed to be there — and put the dogs right in the middle. As a centerpiece, they looked great and were personal to her."
The lesson: "With the right context, ugly can flip in a second to the most beautiful thing you've ever seen," she says, adding, "It's not so much what you have but what you do with what you have that makes it interesting."
Fawn Galli's Quick Picks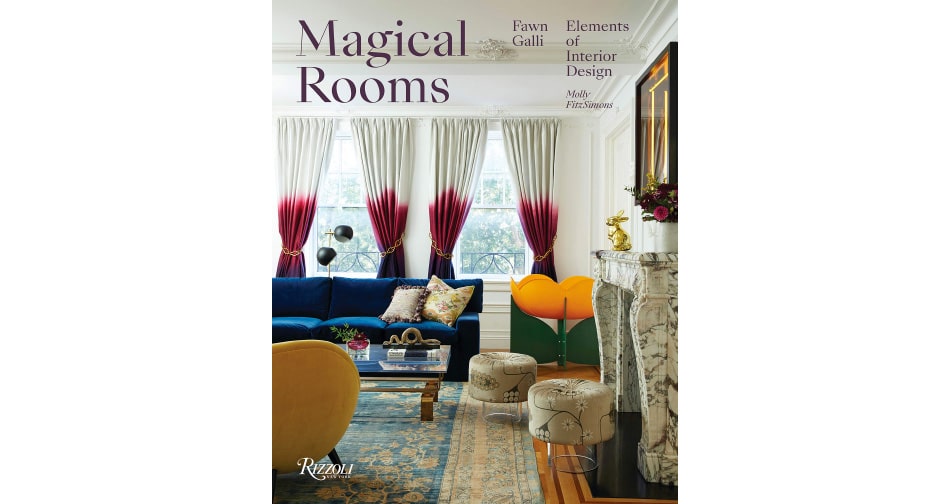 Or Support Your Local Bookstore