May 19, 2019If you only know Tiffany & Co., you're missing a big part of the story of American silver making.
Sure, that fabled brand has a long history and many enduring achievements, not to mention great public relations from the get-go. But for nearly 160 years, the Gorham Manufacturing Company, of Providence, Rhode Island, turned out a wide range of beautiful silver pieces, indelibly influencing the field of decorative arts in ways that still resonate. There's a lot of Gorham out there — probably millions of pieces, if you count every sterling-silver bud vase and vegetable peeler and salt and pepper shaker — which means that for collectors, it's a fertile field indeed.
Intrigued? The place to learn more is the Rhode Island School of Design Museum, where "Gorham Silver: Designing Brilliance 1850–1970" just opened and remains on view through December 1. The show then travels to the Cincinnati Art Museum and the Mint Museum, in Charlotte, North Carolina in 2020.
The exhibition features a hefty 600 objects, mostly from the RISD museum's collection of 2,300 pieces, most of which were donated by the company that bought Gorham in 1967. (It has since been passed around in a series of mergers and acquisitions.)
"One of the reasons to do this show is that Gorham, compared with Tiffany, has been relatively overlooked, especially since it doesn't really exist anymore," says Elizabeth Williams, the RISD curator who organized the show. She points out another crucial difference: "Gorham started as just a manufacturer, and later it had retail, too. Tiffany, at first, was not a maker."
Her use of the word maker is no accident. In an era when design has become hip and craft is no longer a foreign concept, the world is primed to see Gorham in a new way. "At RISD, we have a popular metalsmithing course, and the idea of making things by hand is coming back," says Williams. "Millennials are thinking more expansively about the four-year-college concept."
Gorham's contribution to the history of silver making started in 1831, when Jabez Gorham and Henry L. Webster founded the company. Gorham's son, John, made it a powerhouse that at one point employed 3,000 people. As it grew in popularity and influence, the firm commissioned and built several grand downtown-Manhattan showplaces, two of which are still standing: 889–891 Broadway and 390 Fifth Avenue, the latter designed by no less than Stanford White.
Mary Todd Lincoln purchased a Gorham tea set when she and Abraham moved into the White House, and that's only one of the many services that were used by presidents over the years. Gorham's life-size statue of Christopher Columbus in solid silver was displayed at the Chicago World's Fair in 1893.
Employing many European silversmiths and designers as well as Americans, the company tried to be all things to all people. And it succeeded for more than a century. "They catered to both ends of the socioeconomic spectrum, and in between," says Williams. "Some of their work went to the World's Fair as an example of the ultimate excellence, but they also made silver-plate for the masses."
The exhibition foregrounds what Williams calls the "social and cultural" aspects of the decorative arts and how Gorham reflects them. The Victorian-era mania for classification, for example, led to silver services comprising enormous numbers of pieces. And Gorham's plateaus, urns, coffee pitchers and serving utensils from the 1870s alone could form their own show. (It seems that dinners then were very long affairs.) "If you needed twenty-four individual asparagus tongs, you needed twenty-four egg spoons, too," Williams says. "Gorham was listening to its audience."
The Original American Silver-Making Company Is Back in the Spotlight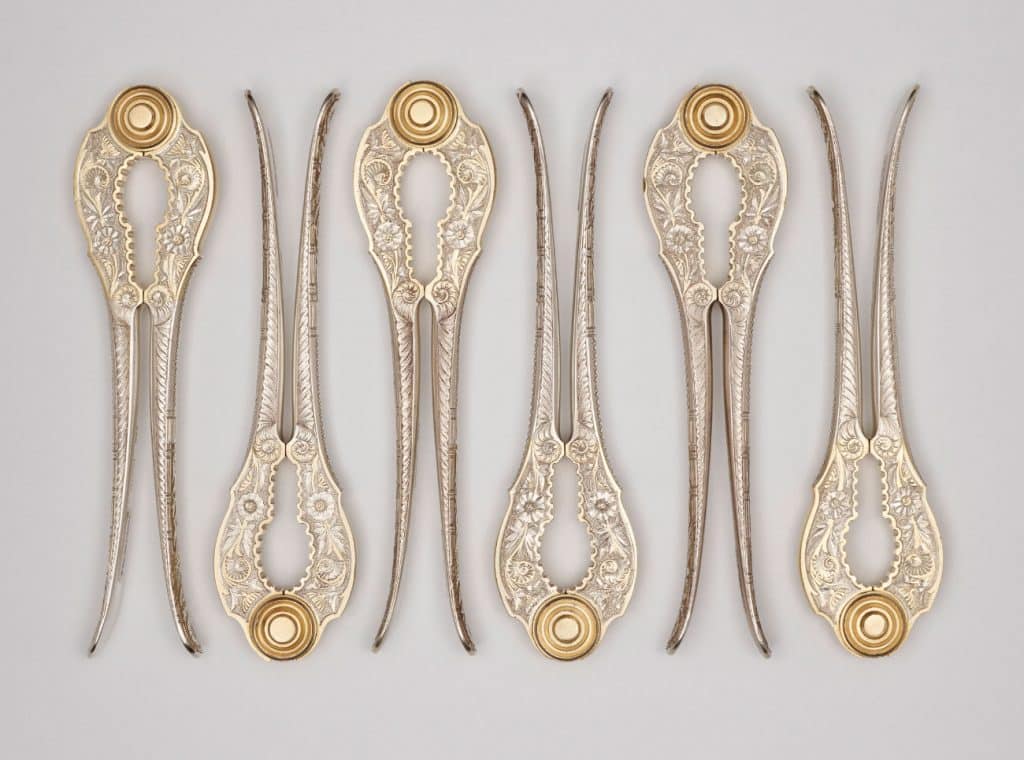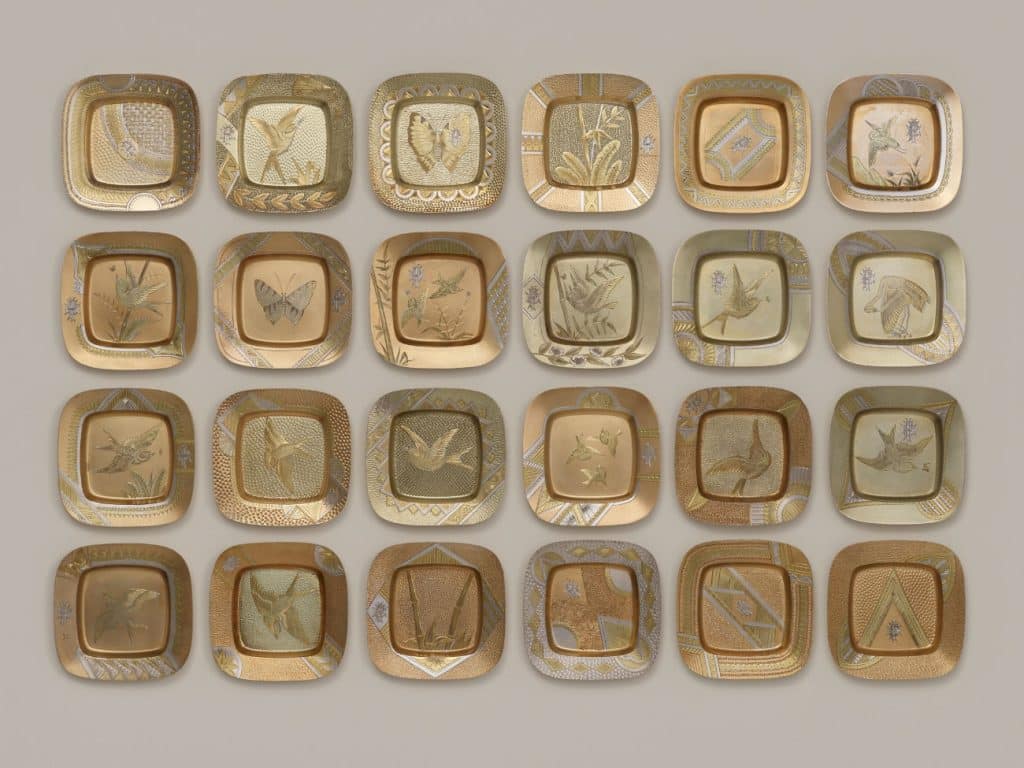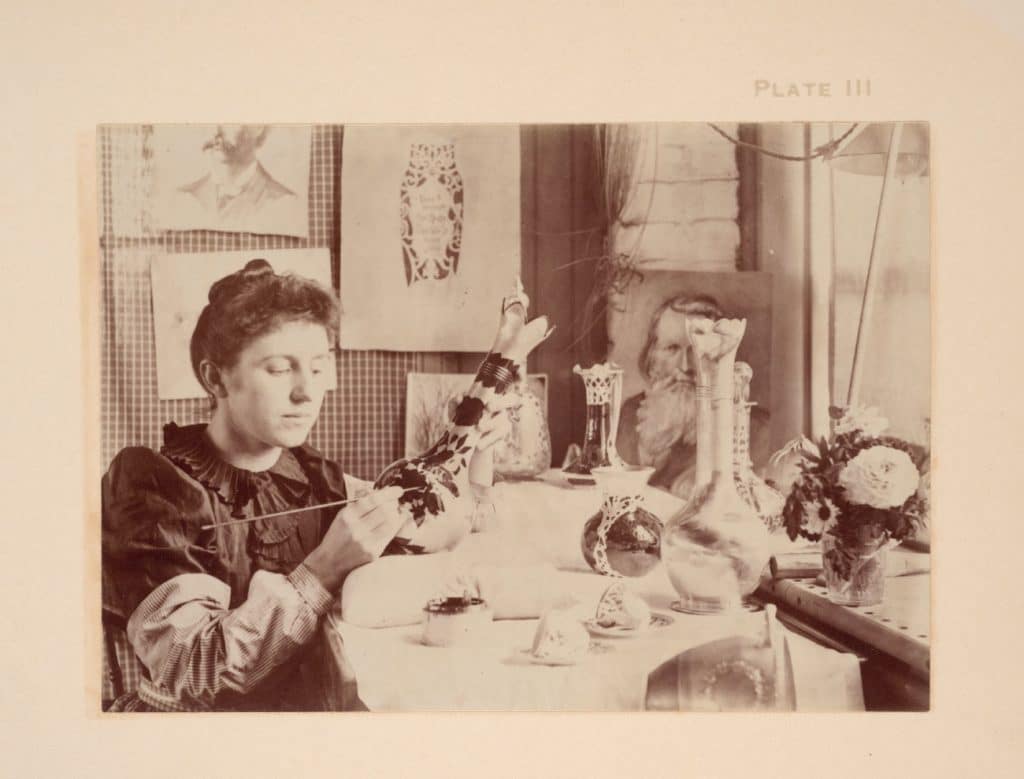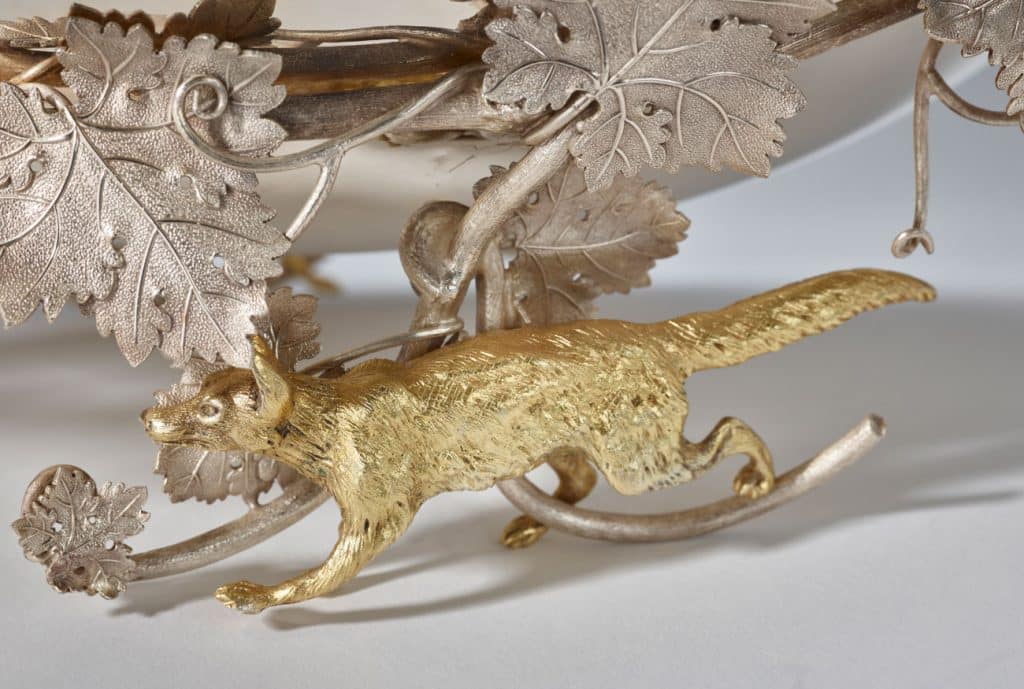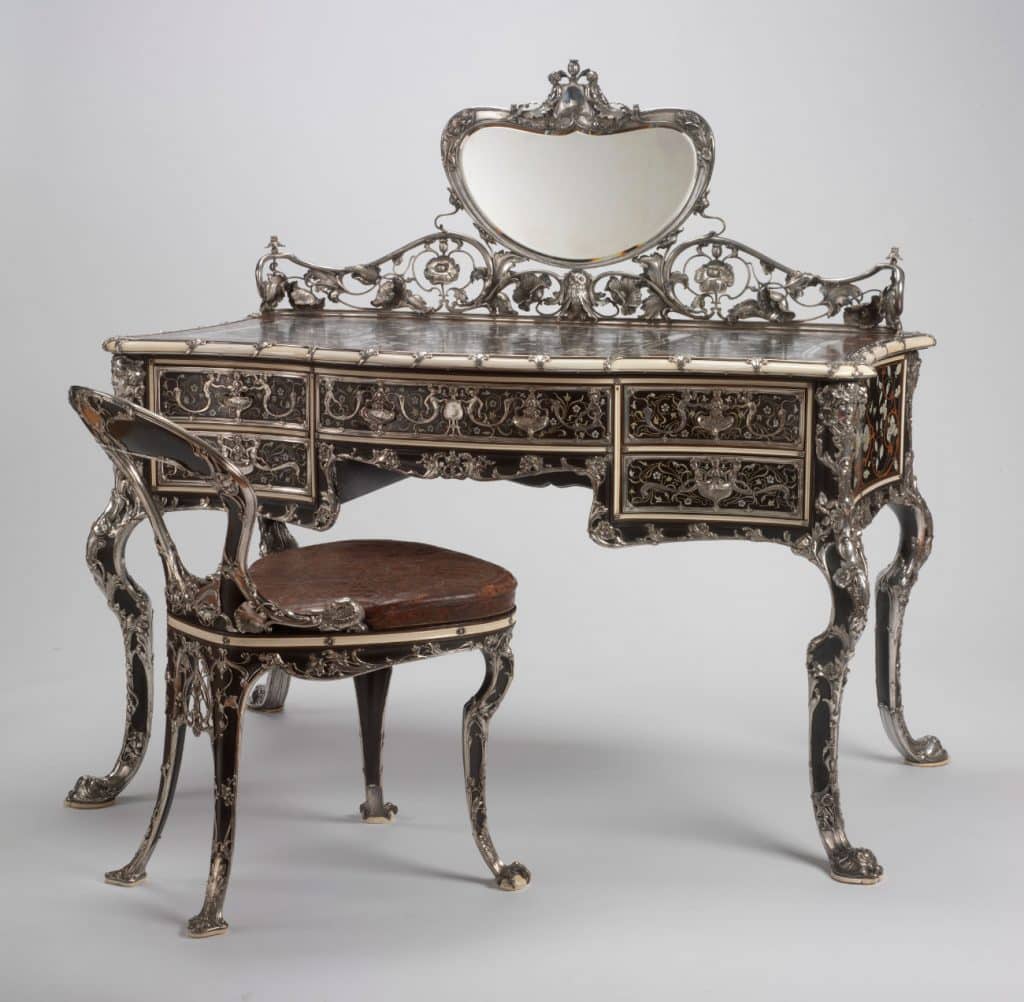 The company's responsiveness to the zeitgeist is partly why Gorham isn't known for a single style. It paid attention to trends, borrowing and adapting motifs from all over the world. In the Roaring Twenties, for instance, designer Erik Magnussen conceived the Cubic coffee service with a faceted, distinctly abstracted look.
The dealers who trade in the company's silver today have a deep affection for it. "Gorham is always of good quality," says Steve Nelson, of Nelson & Nelson Antiques. "Until the nineteen fifties or so, the pieces had a great weight to them." The most widely recognized patterns, he notes, are Chantilly and Buttercup.
"In Victorian times, they made unique and unusual patterns," he continues. "I especially stock the mixed-metal work, which was a special line from around 1880 to 1885. It combines sterling with other metals like brass, all in the Japonesque style. It's very collectible right now."
A certain type of buyer goes for Gorham, says Jack Seidenberg, of Seidenberg Antiques. "It's not a frenzied demand. You're dealing with a knowledgeable collector. The demand is from the cognoscenti."
In his opinion, the firm's best work is in the field of art silver. He cites in particular its Martelé line, whose name, the French word for "hammered," describes both how the pieces were made and their appearance.
Silver making involves adding alloys in varying amounts, and this is where Martelé shines. "Normal sterling is ninety-two point five percent pure, and Martelé is ninety-five percent pure — the materials were better," says Seidenberg. "Not that most people would notice, but it's a notch above, and it costs more."
From the 1890s to 1950s, the Martelé line employed a rich variety of Art Nouveau designs. A lovely example is on offer from Nelson & Nelson: a delicate 1914 bowl whose scalloped, undulating rim, adorned with a strewn-rose motif, makes a convincing argument for the appealing texture of the style.
If the RISD show piques your interest and you want to dig deeper, Seidenberg points out that American silver makers are hardly limited to Tiffany and Gorham. "Whiting Manufacturing Company is right up there, too," he says, referring to the 19th-century firm that started in Massachusetts and moved to New York.
Sounds like a potential exhibition — and collecting target — for 2020.