For decades, visitors touring the Metropolitan Museum of Art in New York would file past a splendid 18th-century dress. Few paid attention to the fact that one sleeve did not match the rest of the painted-silk garment. But Harold Koda always noticed. The rogue sleeve was one of his first projects at the museum's Costume Institute, where he arrived by way of a graduate school internship in the mid-1970s and from which he will step down on January 8, after leading it through some of its most heralded days.
"I was told to create the second sleeve but to do it with polyester taffeta, and I couldn't dye it to the same tone. It had to look close but different," he recalls of the restoration-made-visible approach that prevailed 40 years ago but no longer does. "So I've wanted to change it forever. Our new conservator has finally done it, and it's perfect. And it was done by machine!" He pauses, and a smile flickers over his bespectacled face: "So the last vestige of Harold Koda's hands in the Costume Institute has frayed." Hardly.
Having served as curator in charge of the institute since 2000, Koda has been instrumental in broadening the appeal and exposure of a curatorial department once regarded as a kind of ladies' niche. Established as part of the short-lived Museum of Costume Art, which merged with the Met in 1946, the Costume Institute was first invigorated by Diana Vreeland. The former Harper's Bazaar and Vogue editor took on the role of "special consultant to the Costume Institute" in 1973 and began a succession of dazzling exhibitions that continues today, with the tireless support of another Vogue veteran: Anna Wintour, for whom the redesigned Costume Institute space was named in 2014.
Koda's exhibitions — including "Poiret: King of Fashion" (2007), "Schiaparelli and Prada: Impossible Conversations" (2012) "Charles James: Beyond Fashion" (2014) and the current "Jacqueline de Ribes: The Art of Style," on view through February 26 — combine scholarly rigor with creative conceptual twists. During his tenure, the Costume Institute has mounted such blockbusters as "Alexander McQueen: Savage Beauty" (2011) and "China: Through the Looking Glass" (2015), which rank among the 10 most-visited shows in the museum's history.
"Our criteria are always about originality, creativity that's transformative in our particular world," says Koda. "If you have the intention of thinking more abstractly, you can always come up with something. It's just that most people choose not to." He recently took the time to speak with Introspective, looking back on his extraordinary career, considering the changing relationship between fashion and museums and discussing the current de Ribes exhibition, his swan song.
What are your first memories of interning at the Costume Institute while studying at New York University's Institute of Fine Arts?
In the beginning, I was working with the head restorer, and it was wonderful. The Costume Institute allowed volunteers to actually work on the clothing. The rigor that goes into conservation now, it just was not the thing then. There were more than 60 volunteers, and about 10 of them would come each day, on rotation. It was like a sewing bee, except everyone was Social Register. I was this kid who had hand skills, and they just kind of took me in.
The Costume Institute's Harold Koda Makes His Exit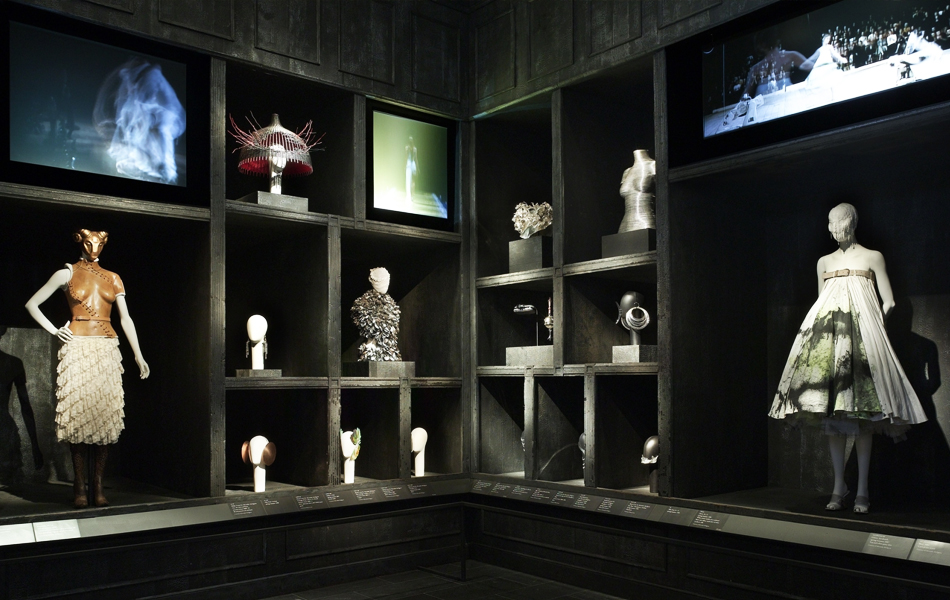 Once you were hired as a full-time staff member, you began working with Diana Vreeland on the 1976 exhibition "The Glory of Russian Costume." Do you recall your first interaction with her?
We had dressed the mannequins in these "seraphim" dresses — they were peasant dresses but for the wealthy peasants, so done in the most sumptuous textiles. And on the travertine floor you could hear her arrival: cluck, cluck, cluck. Mrs. Vreeland had a very heavy footfall. She walked sort of like a crane, with her feet in front of her head, and did this sort of bobbing thing. And she sees the dresses — they were jewel-like but made for bodies that were small-boned yet chubby — and starts shouting, "What are these!? They have no éclat. They have no panache! These are terrible!"
---
"My whole career has been based on the idea that you can set up an object — put it up and have it tell its own story — or you can refine it to the point where people are interested in the story."
---
Nobody else was talking, but I didn't know better, so I said, to the back of her head, "Excuse me, Mrs. Vreeland. The Russian curators have said that the hems of these dresses are to fall six to eight inches from the floor, which establishes their height." She spins around, looks at me and says, "Are you Japanese?" And I said, "Yes." And she says, "Don't you realize the Russians hate the Japanese? Always have and always will." And then she went off. And I thought, You're ridiculous!
As I worked with her through the whole show, however, I realized that in Diana Vreeland–ese what she had meant is: Are you subscribing to their way of representing history, which was fact-based, or mine? Are you on their side or my side? Hers was not fact-based, hers was storytelling-based. And I loved what she did, because for me, someone who was so constrained by facts and what is correct, I love the liberation that comes from saying there is a higher truth. Sometimes the facts are too delimiting, because people then won't look. It will seem too removed. But if you just give it a little pizazz-y touch, they'll look and they'll learn.
Do you think her approach has endured at the Costume Institute?
I think that what we've done is refine it. We don't now do things incorrectly, but we are concerned about doing it in a way that will seduce the eye. I think that my whole career has been based on the idea that you can set up an object — put it up and have it tell its own story — or you can refine it to the point where people are interested in the story. And that all comes from Mrs. Vreeland.
What did you learn from working with former curator in charge Richard Martin?
Richard was an academic and an intellectual, and he had this conviction that clothing could be interpreted on a level beyond social history or material culture systems of interpretation. And that also transformed the way I think about clothing. Someone like Andrew [Bolton, who will succeed Koda], I think, represents both strands — the idea of the physical representation of historic objects or contemporary objects in a way that is completely seductive and enthralling but also creates a system that is conceptually based.
Is there an exhibition that is a particularly good example of that?
We don't tell simple stories, like "this was the life of Chanel." When we did Chanel [in 2005], our concept, our departure, was to say that Karl Lagerfeld and his understanding — his sort of hyperbolic representation of Chanel-isms — are the way into understanding one of the great designers of the 20th century. It was a way to make legible Chanel's contributions as a designer, because her things are so subtle.
The Costume Institute's Harold Koda Makes His Exit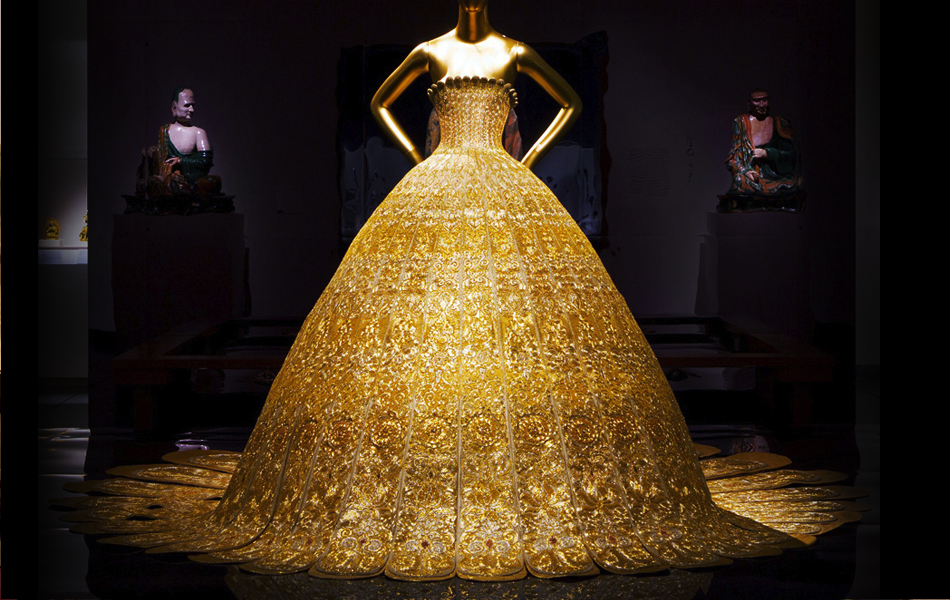 Do you think that approach is what has allowed the Costume Institute to effectively set the bar in terms of fashion exhibitions?
It's because of a sort of trifecta. We have the best encyclopedic collection of historic dress in North America, with the most masterworks. We also have had directors who have supported projects that sometimes they might not have understood but still supported. And we have Anna Wintour, who is able to garner support from the fashion industry, both financial and also in terms of things like loans.
In the course of your career, how have you seen the role of fashion in museums change?
I think what has happened is that design museums and art museums that have costume collections have become open to a more lively programming of their exhibitions, with the idea of not simply relying on the default of that captured audience of people who wear the clothes — women between 25 and 55. It has to be something that engages everybody. I think we've done this by flipping our methodology from exhibition to exhibition. Our consistency is our continual attempt to be inconsistent — or disrupt what people will expect.
Looking back at the exhibitions you've curated, are there any where your   thinking about a period or a topic really changed between the point when you began organizing the show and its eventual opening?
One was "Extreme Beauty" [2001]. I had wanted to do this porn-shop–style sign where it was just "X-treme" and "Beauty." It got shot down by Philippe [de Montebello, then the director of the Met], who thought it was too extreme. But it started out with that idea of what were the most extreme manifestations of women's fashion? That slowly evolved into different zones of the body and how fashion has been used to transform and manipulate the female body across time and throughout cultures. The big take-home message was that there's no ideal beauty — that if you look across time and through cultures, there is no female form that is ideal. The other surprising thing was that if you deviate from the normative beauty, fashion actually is a corrective and pulls you toward that beauty.
What led you to devote an exhibition to the style of Jacqueline de Ribes?
The first time I saw Jacqueline de Ribes, at the Party of the Year [now known as the Met Ball] for "The Glory of Russian Costume," she was wearing a Saint Laurent Russian collection gown, as was almost every other woman, but she was the most spectacular. Yet she doesn't default to a kind of classical beauty. Her styling is always predicated on very subtle distinction and originality. And the fact that it is so subtle has fascinated me. The other thing is that I've wanted to do a show on the 1980s, which was when she was designing. Seeing the dresses in her collection evoked for me a moment that has completely passed and that people don't know much about.
What are your plans for after you retire?
I have the possibility of several projects, but most of them are unlikely to come to anything, because they relate to things I do here. My position has always been that when I retire, I'm not going to do what I did here, because why would I do it anywhere else?