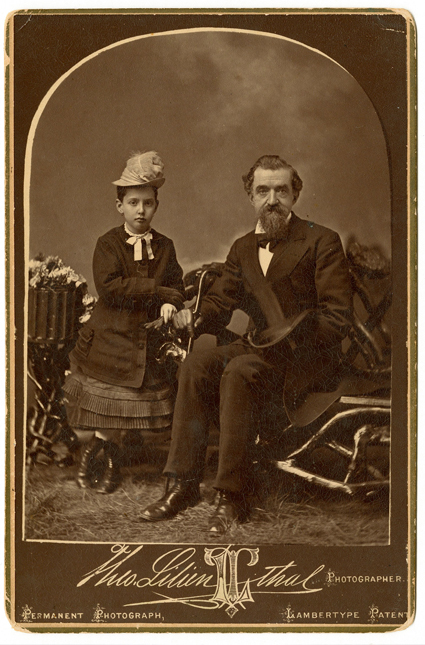 Henry Howard, the subject of an important new monograph, became one of the great architects of mid-19th-century New Orleans by copying the neoclassical buildings of his native Ireland. In Howard's heyday, and indeed for most of the past 2,000 years, architects did not aspire to be the most original; in many ways, in fact, they aspired to be the least original — that is, they strove to create work that best evoked classical precedents.
Howard (1818–84) designed some of Louisiana's best-known plantation houses. But more pivotal than those standalone buildings are his designs for the matching red-brick Pontalba buildings that form two sides of New Orleans's Jackson Square, and his dozens of other buildings that help stitch together the city's urban fabric. Even as a lover of contemporary architecture, I understand that it is repetition, not buildings that stand out from the crowd, that makes New Orleans special. By using the same classically inspired details over and over again, Howard made the city — more than single buildings — the true beneficiary of his talent.
This poses a conundrum for architectural historians. The contemporary preoccupation with novelty makes it hard to "promote" architects whose impact was based on their efforts to create cohesive cities, which required them to avoid, not trumpet, personal expression.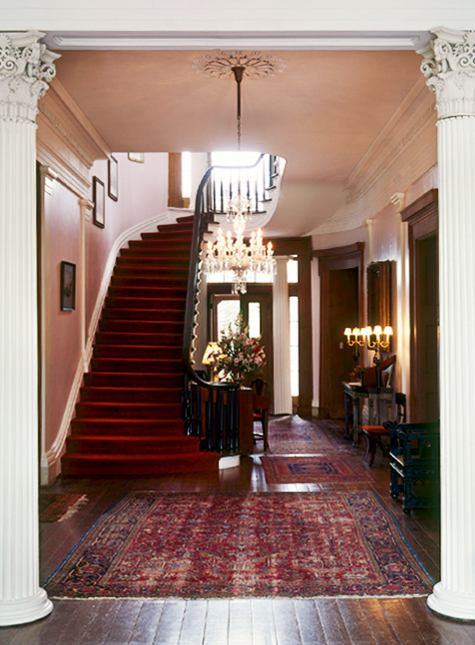 Luckily, there are dogged researchers less interested in hyping innovation than in completing historical records. Victor McGee, a great-great-great grandson of Howard, began writing a book about his forebear in the 1950s; in 1978 he was joined in the endeavor by Robert Brantley, a writer and photographer, who later enlisted his wife, Jan White Brantley. But McGee died in 2002 and Jan White Brantley six years later; Robert Brantley carried on, and by the time he completed the book last year, it represented a combined 67 years of labor.
Henry Howard: Louisiana's Architect (published by Princeton Architectural Press and The Historic New Orleans Collection) shows that the effort paid off. Many of Howard's buildings had been unattributed, or mis-attributed, before the Brantleys began going through thousands of documents in New Orleans' Notarial Archives, where building contracts recorded before the creation of notaries are preserved. Because Howard wasn't involved in the construction of most of the buildings he designed, his name is often absent from the documents, which were generally filed by contractors. Brantley employed a forensic handwriting analyst to find the evidence of Howard — or his minions — on plans and specifications attached to the contracts; that method alone led to about 50 new attributions. If the book were merely an updated list of the buildings for which Howard is responsible, it would be an important achievement. But it's also a handsome coffee table volume featuring hundreds of photos taken by the Brantleys of virtually every extant Howard building — about 100 in all. (There are also vintage photos and plans.)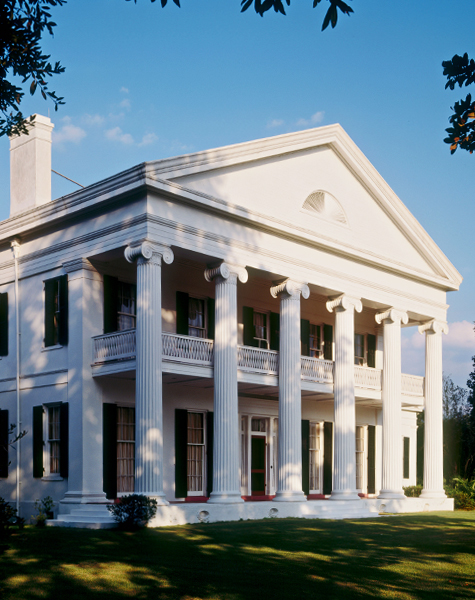 And there are evocative words, too, including Brantley's essay on Howard's life and work, which follows the ups and downs of New Orleans society in the years just before and after the Civil War. (During the war, Howard designed improved munitions for the Confederacy.) Brantley eloquently describes how Howard's skill at combining neoclassical details. Of Madewood Plantation (constructed in 1846),  for example, he writes, "The upward sweep of the massive Ionic columns is held by the broad, leveling horizontals of the cornice and gallery, as well as the anchoring cornices of the wings pressing closely against the main body of the house. The effect is one of almost majestic stability."
If New Orleans as a whole has that same "majestic stability," that is largely the result of its more than 300 Henry Howard buildings. They tend to be beautiful, individually, but it is their cumulative effect that is the real masterpiece. When it comes to creating cities, Howard's career proves, the whole can exceed the sum of the parts. Which, in an era of architectural exuberance, is a lesson worth taking to heart.
---
Purchase This Book
(or support your local bookstore)