If brown furniture is dead, as some myopic folks claim, then the most recent neoclassical show at New York's Hirschl & Adler Galleries must exist in some kind of heavenly afterlife. Because the gleaming woods of the American antiques on display — not to mention the marble, the ormolu trim, the silver and the porcelain — are bursting with vigor.
If you aren't aesthetically moved by Joseph Barry's 1825 mahogany recamier — a long and luxurious symphony of sensuous scrolls and curves further energized by new zippy green silk upholstery — perhaps you can't be moved, period. The craftsmanship is of a quality to admire and be inspired by, and the massive carved-shell motif of the footrest is as fantastical as any contemporary creation from the Haas Brothers.
"Augmenting the Canon: Recent Acquisitions of American Neo-Classical Decorative Arts," on view through February 6, has taken over the gallery's year-old space in the historically art-centric Fuller Building on 57th Street with some 60 exquisite objects. The term "museum quality" gets tossed around a lot, but since around half of the pieces in Hirschl & Adler shows like this one are typically sold to institutions, its use here is completely apt.
Hirschl & Adler was founded around 65 years ago as a European painting and sculpture specialist, but since then it has branched out not only into decorative arts and American pieces but also into contemporary works. (Fairgoers in New York City can see their wares through January 27 in two booths at the Winter Show, at the Park Avenue Armory, and one at the Outsider Art Fair, at Chelsea's Metropolitan Pavilion, through January 20.) Within the applied arts, neoclassical is "our core, where we live," says Elizabeth Feld, who, with her father, Stuart, runs the place.
Feld jokingly notes that she doesn't wear skirts anymore, because she's constantly on the floor examining the undersides of tables and such. She relishes the mysteries of the past, and the process of solving them. "We're sort of sleuths trying to figure this all out," she says. "I love that part."
American Workmanship and Design Panache is Showcased in Neoclassical Treasures at New York's Hirschl & Adler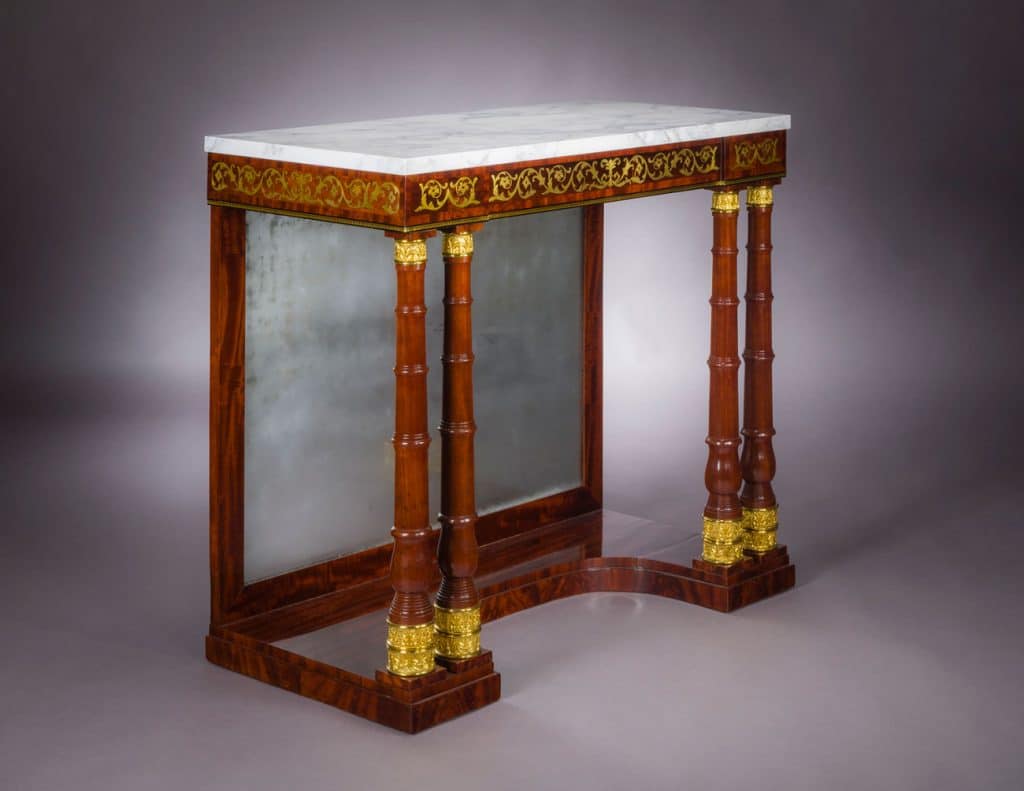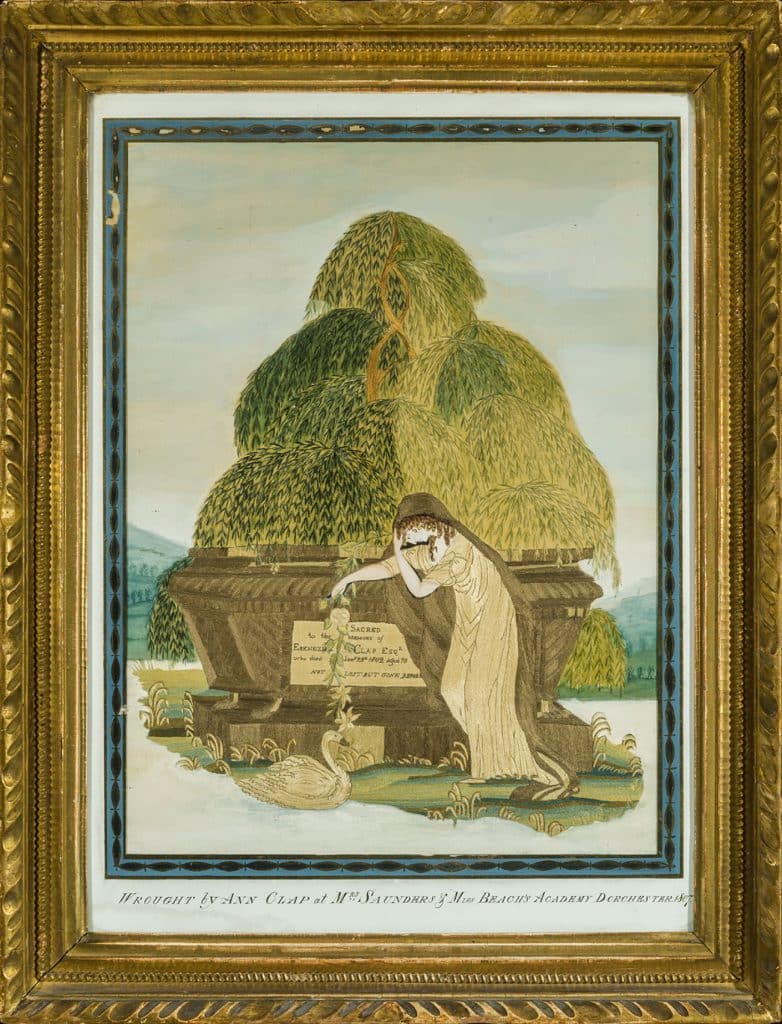 The objects in the exhibition are largely from the first half of the 19th century, and the makers include great names like Barry, Thomas Seymour and, perhaps the greatest — certainly the most famous — of them all, Duncan Phyfe, the Scottish-born cabinetmaker who took New York by storm. Although some of the pieces, like a two-section vegetable dish from China, were made abroad for export to the American market, the show is organized around the period's great American centers of furniture production: New York, Boston, Philadelphia and Baltimore.
The American version of neoclassical design was "an indigenous interpretation of what was going on in England and France," says Feld. "But you wouldn't mistake the pieces for the European ones. I think the best American cabinetmakers had an incredible sense of proportion and design, and they put the furniture together so well."
Although the show is focused on the craftsmanship of the past, it also makes a case that these objects can live comfortably in the present. "When I started in this field, it was all about making period rooms," says Ellie Cullman, of design firm Cullman & Kravis, a friend of the Felds' and patron of the gallery. Those days, she adds, are gone. People only want antiques if they can fit well into eclectic or modern interiors.
And guess what? These do. Referring to Phyfe's stunning 1817–21 pier table in rosewood, marble and ormolu, Cullman notes, "When you put a jewel like this in a contemporary setting, it really sparkles." At her firm, designers believe that each great room has a couple of significant pieces that bring up the level of everything else. "People today are more informal, but it doesn't mean that you can't have one glam thing," she says.
And the whole idea of "eclectic" doesn't work if everything is too clean-lined and modern — variety is necessary. "Opposites attract," says Cullman, who recalls juxtaposing Regency side chairs in a client's living room with Italian objects from the 1960s and an Art Deco piece.
Neoclassical pieces are particularly well suited to contemporary homes because "the scale isn't gargantuan," says Cullman. The elegant proportions prized by the makers and patrons of that era work well today, in contrast to those favored in some other periods — "Have you ever tried to lift a Chippendale chair to move it at a dining table?" she notes. "They're huge."
Feld, who lives near the gallery with her husband and their two young children, extols the virtues of mixing pieces like those on view at Hirschl & Adler with other styles in residential interiors, and she practices what she preaches. "I have neoclassical furniture at home, and I live with contemporary art on the walls," she says, referring to works by the brothers Doug and Mike Starn and the sculptor Elizabeth Turk, as well as her collection of 20th-century black-and-white photography. (She also owns some quirky Colonial portraits of "strange-looking faces.")
The customers for Hirschl & Adler's neoclassical pieces are not all museums, nor all older collectors. "There are young people putting one or two of these things in their home, and they love them," Feld says, adding that the gallery often helps these buyers make the furniture work in a more modern setting — finding the right fabric with which to reupholster a piece, for example.
In whatever context the antiques in the show might eventually appear — whether in a traditional or an eclectic interior — their craftsmanship comes through unequivocally. In Feld's view, different settings just represent "different ways of telling the same story."