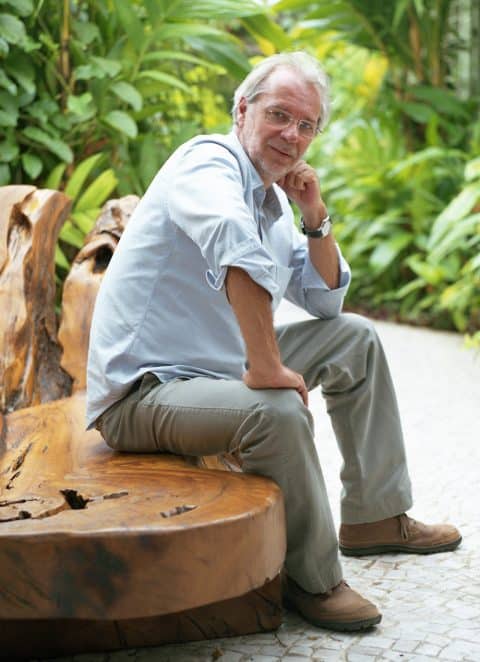 Few designers know wood the way Hugo França knows wood. The Brazilian furniture designer and sculptor is revered for creating monumental chairs, tables and benches that look as though they had simply grown in place.
França doesn't design anything until he finds his raw material. Having learned about Brazilian trees while living in a remote forest as a young man during the 1980s and '90s, he now searches out fallen and burnt trunks and roots left from deforestation and lets their organic forms guide his decisions on what they should become.
Working with a handful of artisans at his two studios — in Trancoso, near the Atlantic coast, and Louveira, outside São Paulo — the 65-year-old artist gives the ancient hardwood new life in pieces ranging from sculptural rings and stools to large-scale casulos, or cocoons, which invite people to climb inside.
"His work brings to the fore urgent issues that design can no longer ignore — such as sustainability, the connection with nature and the appreciation of the historical value of materials — all with an incredible aesthetic result," says Marcelo Vasconcellos, a partner at the gallery Equinocial, which focuses on modern and contemporary Brazilian design and represents França's work.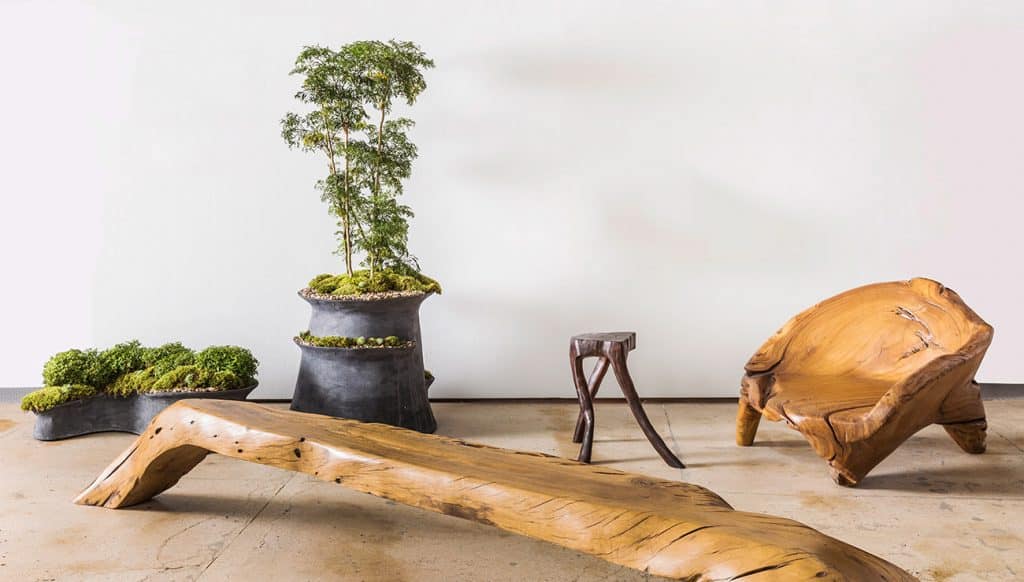 Among his influential fans are the designer Philippe Starck, who used one of the designer's pieces in his first hotel project, Rio de Janeiro's Hotel Fasano, and Brazilian jeweler Ara Vartanian, who collaborated with França on a table for his London boutique.
Many of França's creations are on view, now through August 10, in an exhibition presented by Equinocial at the 1stdibs Gallery, in New York. To gain a better understanding of his process, Introspective interviewed him.
How did you come to design furniture that is so deeply connected to nature? 
I lived for fifteen years in Trancoso, in the south of Bahia, which is in an area of the Atlantic Forest that has the greatest diversity of tropical species on earth. This close contact with nature taught me a lot about this biome, which, in a way, dies in the midst of an ill-informed society.
Based on this knowledge, I developed works of design and sculpture in which the universe of the forest and the tree are the protagonists. I found in the residue of the forest the raw material to develop poetry where aesthetics, and concepts, carry a message of environmental education.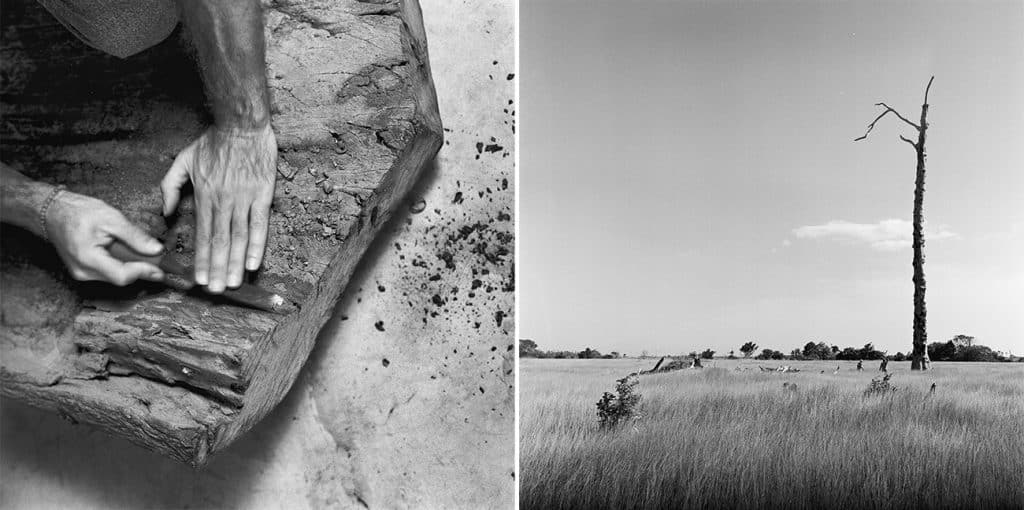 How do you source the wood for the pieces you create? 
The raw material is found discarded in nature and has no established commercial value. We look for it and negotiate with the landowners. But contrary to what one may think, it is a rather complicated and costly process. I look for organic forms that highlight the DNA of the tree, which, many times, already carries the art.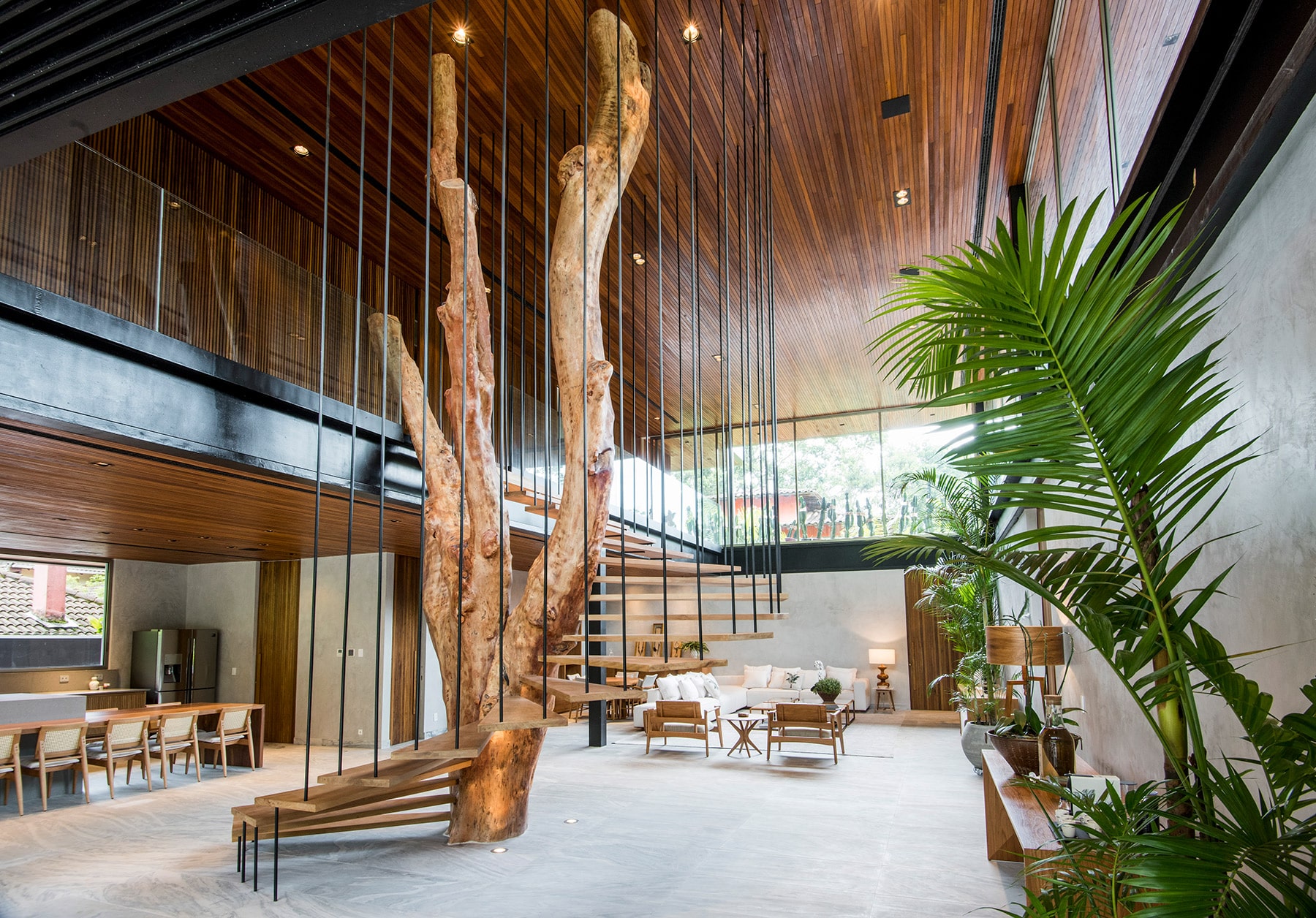 Is it becoming harder to find the pequi wood you're known for working with?
The difficulty is increasing, because pequi is a tree in quite an advanced process of extinction, and it's getting more and more scarce. This wood has an archaeological value as well, as it is a species with great longevity in the tropical forest, able to live for around twelve hundred years.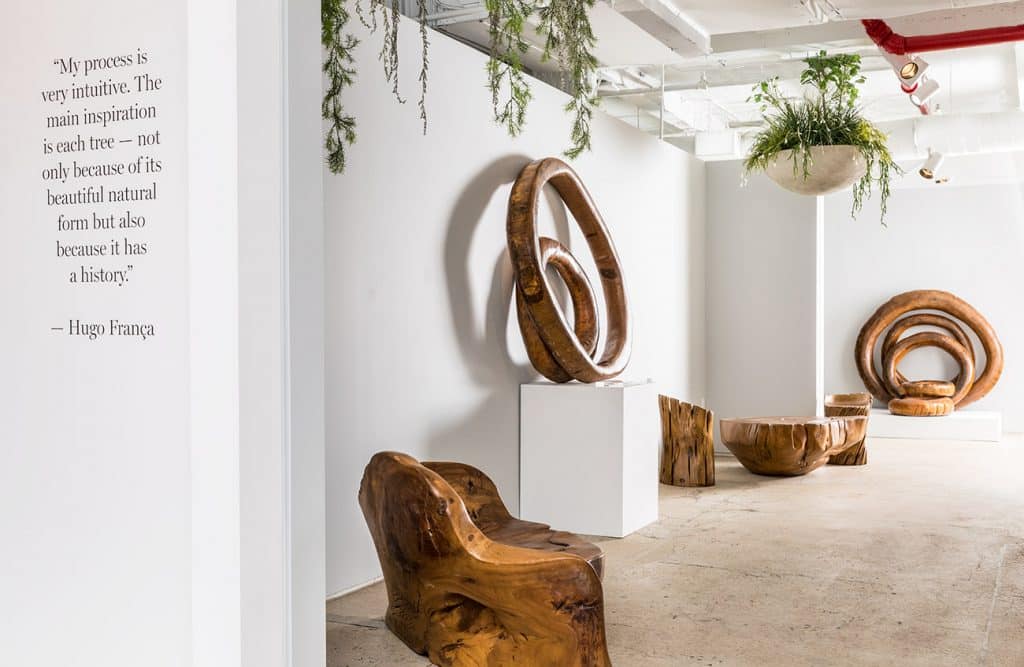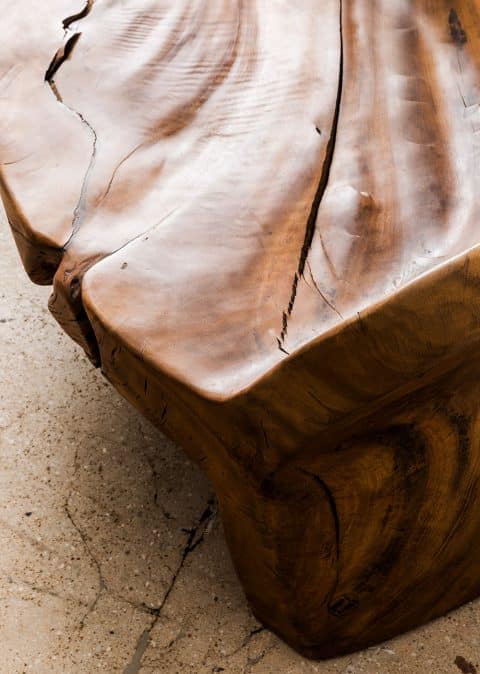 What other varieties of wood do you work with, and does each type offer something fundamentally different? 
So far, pequi is ninety percent of my production, but I also work with other species, such as baraúna, imbuia, pau brasil, Maçaranduba, oiticica, Pequiá and pequiarana. The characteristics of each type of wood are very peculiar and need to be respected and valued, because they are what makes each piece unique.
You rarely design by drawing on paper, instead drawing directly on the wood with chalk. Can you tell me about your process?
My process of creation begins when I look at the trunk or root and see what it will become. As you said, I seldom make a sketch on paper — I simply do it directly on the trees. The cuts, which are all made with chainsaws, follow the drawings I make with chalk.
I work with four expert chainsaw artisans, all trained by me, and we've been working together for many years. I also have four other workers who finish the pieces, which is a very delicate job that requires time and patience.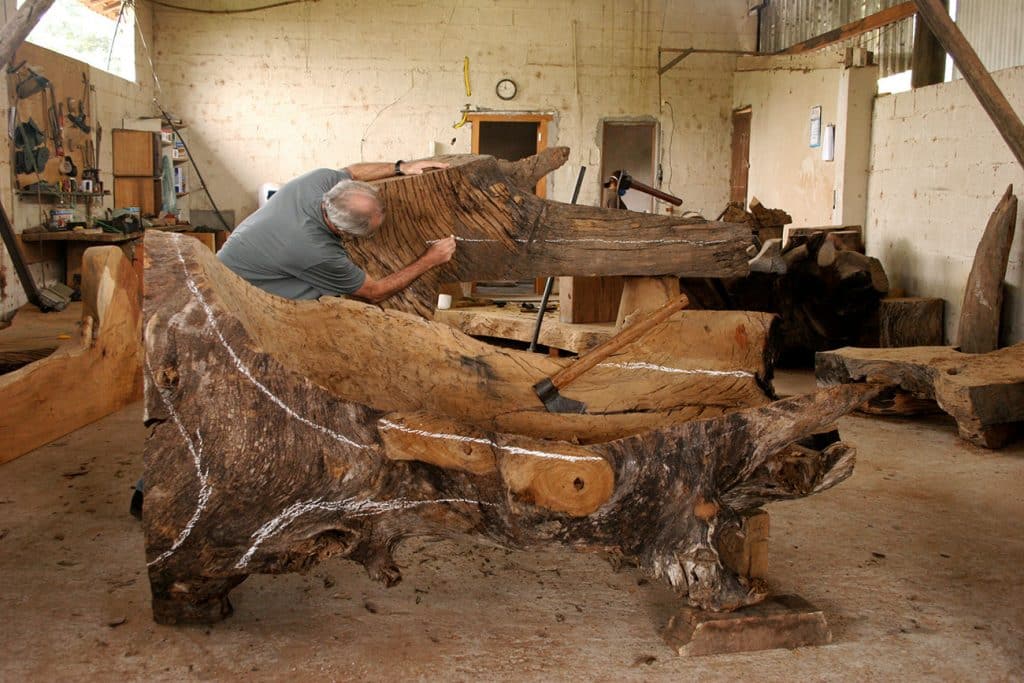 Some of your pieces are architectural, including a full staircase made from a single tree trunk for a private house. Is this type of commission new for you, and do you hope to do more such jobs in the future? 
Architectural work is not new for me, but the staircase is a good example of challenge and fulfillment. Having to integrate a sculptural and functional work into the rest of the architecture was a fascinating experience. I do hope to have more opportunities like that.