Isay Weinfeld is one of the most successful architects in Brazil, the creator of dozens of spectacular modernist houses as well as striking civic and commercial buildings throughout Rio de Janeiro and his native São Paulo. Lately, he has also been designing a pair of condo buildings on the West Side of Manhattan, the Fasano Miami Beach hotel and residences and a Four Seasons resort in the Dominican Republic. (That vacation complex is the largest of his projects. The smallest is a community center, funded by a friend, the rapper Flávio Renegado, in a favela in the city of Belo Horizonte.)
But Weinfeld, the son of Holocaust survivors, is modest almost to a fault. When asked why clients choose him over other architects, he responds, "This is a very interesting question. If you find the answer, let me know."
His buildings, which are more James Bond than Woody Allen, seem to be how he expresses the things he's too reserved to say. A typical Isay Weinfeld house is likely to incorporate several distinct volumes arrayed around lushly planted courtyards and linked by hallways that are destinations in themselves. The dining room may be raised several feet and presented almost like a stage set with walls and ceiling forming a proscenium, turning dinner parties into dinner theater. Many rooms have impossibly large sliding doors overlooking swimming pools that connect to fountains and reflecting ponds.
Materials, on the other hand, are basic Bauhaus — concrete or white-painted stucco — mixed with an assortment of richly grained woods and stone. Color is mostly absent, as are the sweeping curves associated with Brazil's most famous architect, the late Oscar Niemeyer. Weinfeld works with a limited number of moves, but he uses them to maximum effect, often with an element of surprise. "Picture the visual punch delivered by the unexpected sight of a wall of arenite rock in a bedroom hallway or a living room wall in an all-white beach house covered in weathered timber planks," writes Raul Barreneche in the 2008 book Isay Weinfeld. Adds Barreneche, "There are sensations and emotions suggested by these materials: warmth, coziness, a connection to history."
Terence Riley, the former curator of architecture and design at the Museum of Modern Art and cofounder of the architecture firm Keenen/Riley, says that "Isay has a crystal clear vision of what he wants to achieve through design. Unlike most architects, he has no interest in lecturing, winning awards or gaining the approval of his peers. He's not even interested in talking about his own projects." Riley, who helped select Weinfeld for the Four Seasons in the Dominican Republic, explains that only by ignoring much of the outside world can the architect "achieve the incredibly thoughtful and sublimely realized works that he is known for."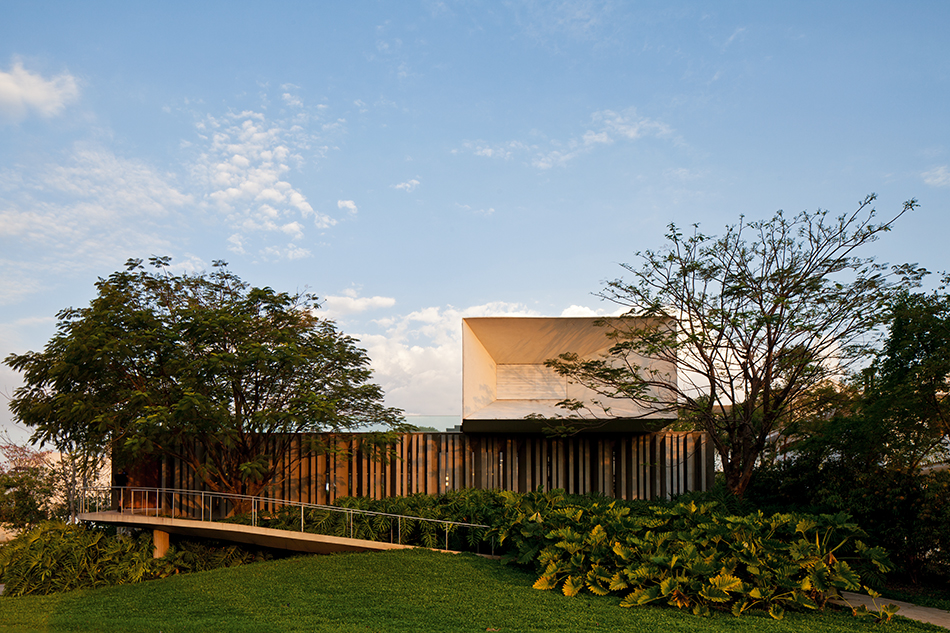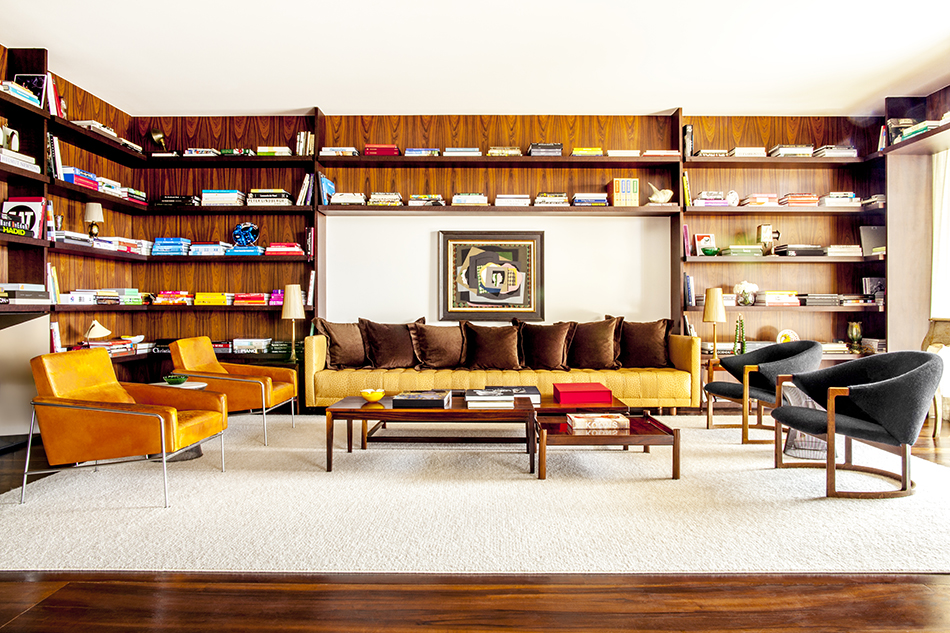 Weinfeld's New York residential project, called Jardim, consists of a pair of 11-story buildings for which ground is expected to be broken later this year. Already there is a model apartment, which Weinfeld designed and furnished with pieces by contemporary designers he admires, including the Americans Craig Bassam and Scott Fellows and the Munich-born Konstantin Grcic. Is there anything by the architect himself in the mix? "I would be embarrassed to include my own work," says Weinfeld, who designs a variety of furniture pieces and home accessories. What about furnishings by other Brazilians? No, he answers. "That would be obvious."
Weinfeld hates to be obvious, which is why the sales office also contains a mock-up of a tunnel wide enough for a car to drive through, sheathed entirely in wood, like one of those tunnels cut through the Sequoias in the 19th century. The actual tunnel, lined in brick, will link the two Jardim buildings, one on 27th Street and one on 28th. Residents will approach the buildings through the tunnel. When you reach the middle of the block, Weinfeld explains, its west side "suddenly opens to a very large trellis, made of wood, and behind the trellis you have the reception area, and behind reception, a huge garden." That's the kind of sensory experience Weinfeld strives to provide. Upstairs, the apartments will reflect his almost obsessive attention to detail. He will make hundreds of sketches to perfect "the way you enter, why the door is opening this way and not the other way, the way you move through the plan." If he succeeds, he says, "it will feel correct."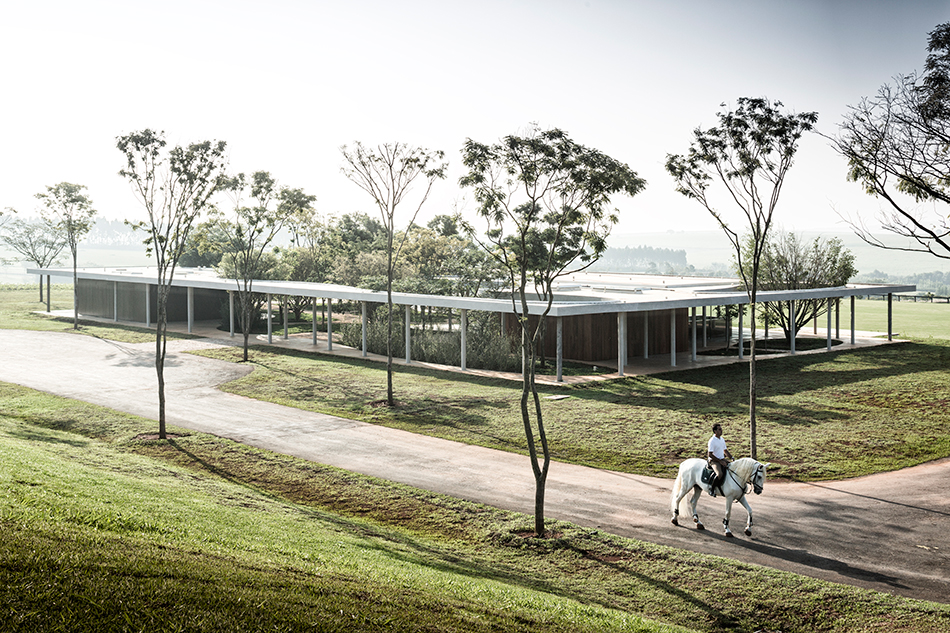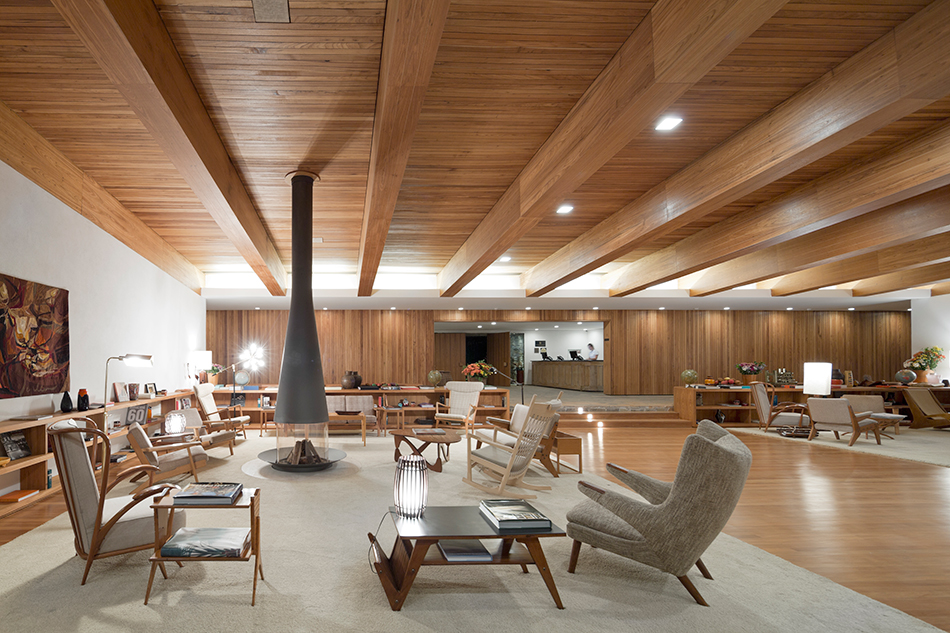 Asked about his love of architecture, Weinfeld demurs. "I would say I love film more than architecture, and music more than film." In fact, Weinfeld has made a number of short films, and he uses as many cinematic as architectural metaphors. When designing buildings, he sees himself as a director who likes to control all the elements of the process. It helps to have loyal clients — the architectural equivalent of movie producers. He hates, he says, when architects complain that a client ruined a building. "I would never have that kind of client," Weinfeld says matter-of-factly.
The most loyal of his clients may be the hospitality tycoon (and former film student) Rogerio Fasano, for whom Weinfeld has designed three hotels in Brazil, as well as restaurants, houses, offices and galleries. Lately, Fasano has become his client in unexpected ways. Two years ago, Weinfeld agreed to redesign the Shore Club, in Miami Beach, a tricky assignment that involves two historical layers: the original 1949 Art Deco building and sections renovated in 2001 by British architect David Chipperfield. After he began working on the project, the developer decided to bring in Fasano to operate what will now be called the Fasano Miami Beach. Weinfeld was ecstatic, knowing that the project was in the hands of not just a good client, he says, but a great friend.
That his friends include some of the most prominent people in Brazil, including high-flying developers, artists, movie directors and performers, surprises Weinfeld. "It's incredible," he says, "that architecture could take me so far."