February 20, 2017The world's leading dealers compete for his chairs and tables, daybeds, desks and shelving. Made of humble sheet metal and plywood, the pieces end up in museums and top private collections. And even new versions of his pieces, produced by Vitra since 2002, are sought after.
If Jean Prouvé had been just a furniture designer, he would still be an important figure, up there with Charles and Ray Eames, Eero Saarinen, Alvar Aalto and other greats of mid-century modernism. But unlike most of his contemporaries, Prouvé also created buildings that have themselves become collectibles — by virtue of their portability.
The structures grew out of Prouvé's devotion to his country. An active member of the French Resistance during World War II and later mayor of Nancy, his hometown, Prouvé joined the post-war reconstruction effort by manufacturing temporary residences for refugees.
With resources scarce in the conflict's aftermath, the houses had to use as little steel as possible. Prouvé responded with a system that depended on supports made of folded sheet metal rather than conventional steel beams.
His houses, the smallest of which were just six meters by six meters, were offered as Erector Set–like kits. Absent plumbing and electricity, they could be assembled in under a day.
Although 800 of Prouvé's so-called "demountable houses" were ordered by French minister for reconstruction Raoul Dautry, around 400 were built. But their influence went far beyond their numbers.
A generation of architects drew directly on Prouvé's innovations, not least among them Richard Rogers and Renzo Piano. Interestingly, Prouvé served as the chair of the jury that selected the duo's plan for Paris's Pompidou Center, a masterpiece of high-tech design.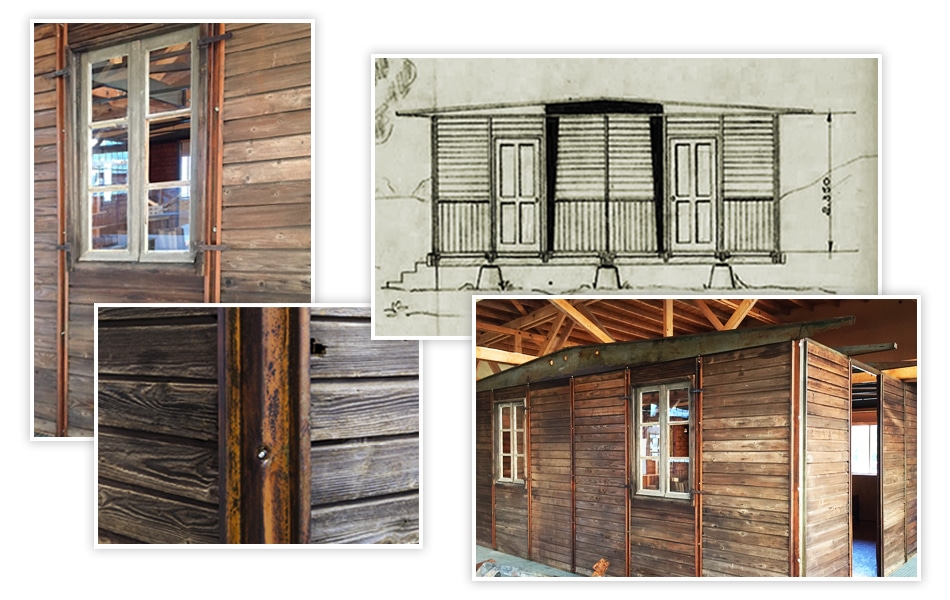 Through the decades, Rogers, now 83, has remained devoted to Prouvé. In 2015, the architect updated a six-by-six demountable, adding cylindrical kitchen and bathroom pods and solar panels, and exhibited it in Basel.
Other fans include fashion designer Azzedine Alaïa, whose Paris loft contains a Prouvé gas station, and the artist Richard Prince, who erected a demountable on his Hudson River estate. In 2015, Parisian gallerist Patrick Seguin put up an eight-by-eight house at Design Miami, where it was offered for $2.5 million. In conjunction with Gagosian, he later sold a six-by-six version for $1.5 million.
Prouvé's rarer buildings command even higher prices. In the late 1940s, he turned to designing inexpensive housing for France's African colonies. Three prototypes of his Maison Tropicale were built. One is now owned by Robert Rubin, the financier turned architectural steward. (He also owns Pierre Chareau's iconic Maison de Verre, in Paris.) Another is in the collection of hotelier André Balazs, who purchased it at auction in 2007 for almost $5 million.
One Prouvé six-by-six demountable house was used as a garden shed on an estate in Nancy and later entered a private collection. Frank Landau, a Frankfurt gallerist specializing in mid-century furniture and lighting, was able to buy it in 2016 in partnership with the Zurich-based dealer Dierk Dierking, with which he shares a booth each year at Brussels's BRAFA Art Fair.
At the time, the demountable had a damaged door and an odd stone roof. But to Landau, its imperfections made it special.
Some Prouvé houses, Landau explains, come to market "so cleaned up that it's hard to know what's new and what's old." In the case of this demountable, however, everything was original.
A series of photos showing the house being erected in Brussels demonstrates its appeal. "We restored nothing," Landau says. "We even had the original screws."