May 23, 2021When a bachelor financier bought a penthouse loft in need of transformation in New York's Soho, it would have been easy to strip the space down to a raw concrete shell, cart in some modern furniture and call it a day. Instead, he asked Amanda Jesse and Whitney Parris-Lamb, the founders of the Brooklyn-based interior design firm Jesse Parris-Lamb, to reimagine it. After listening intently to their client, the pair devised a design scheme that was bravely original.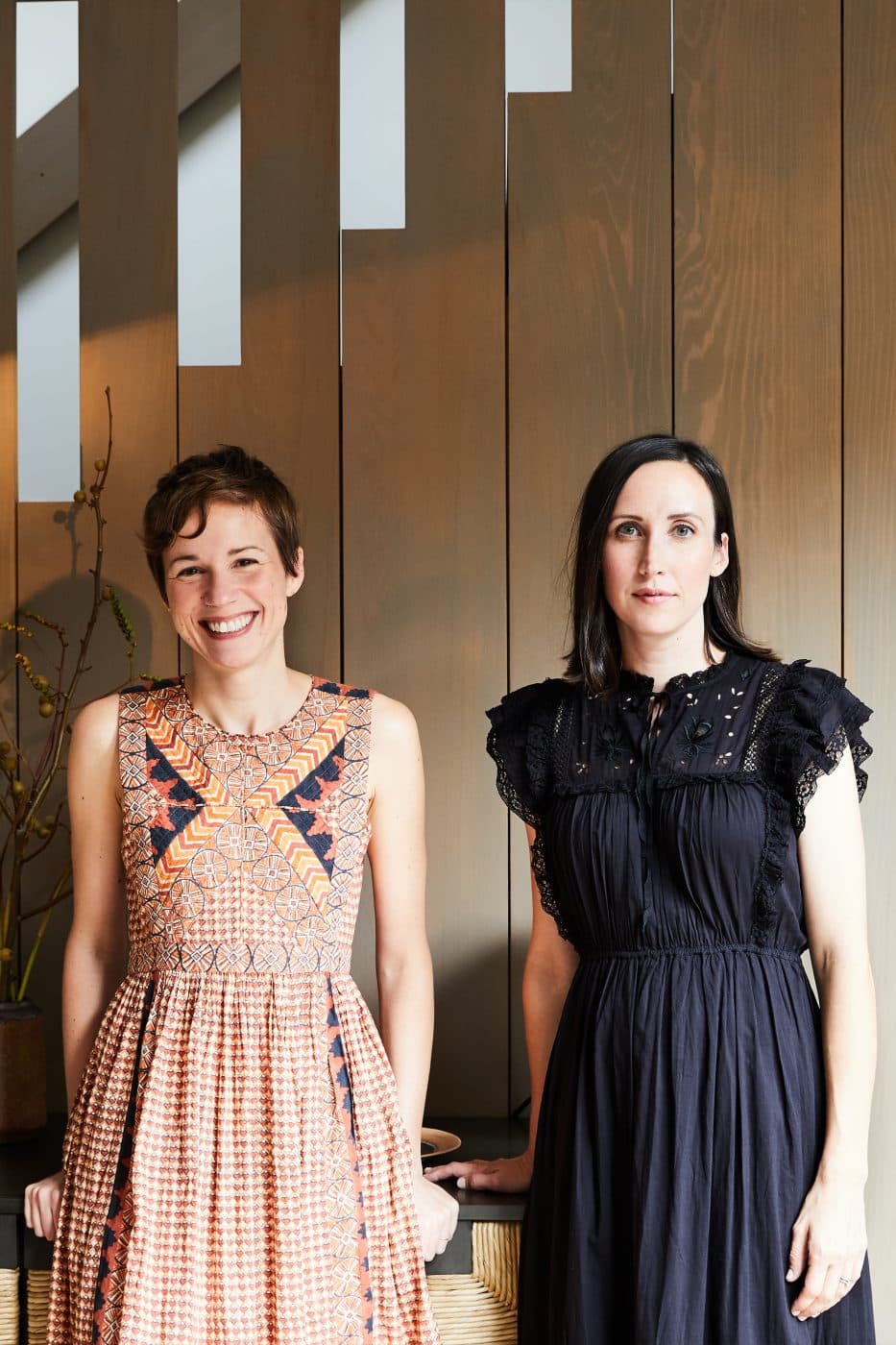 "The client wanted an industrial-feeling loft that was related to the history of the neighborhood while also being future-oriented, modern and opulent," recalls Parris-Lamb. A typical artist's loft of concrete, steel and beaten-up wood wasn't going to cut it, she says, because the owner is a bon vivant who specifically requested a showstopping home where he could entertain guests multiple times a week.
"The client is an incredibly fun, over-the-top guy who loves to cook and entertain," says Parris-Lamb. "He wanted us to create an amazing party pad where he could host a variety of events — dinners, cocktail parties, lectures — while also being comfortable living day-to-day."
That the owner's favorite New York architectural icon was the Chrysler Building helped drive the design of the project. "We did a ton of research into Art Deco design and detailing," says Parris-Lamb. "We pulled motifs, forms and materials and incorporated them into a number of custom design elements to soften the harsher industrial bones of the space."
"Along with the Chrysler Building, we looked at a lot of books and vintage pieces from early-twentieth-century OG designers," adds Jesse. "Charles Dudouyt, Jean-Michel Frank, Franz Schuster, Paul Frankl."
They used that research as a springboard to design a luxurious 3,000-square-foot home filled with uncommon details that mix Art Deco influences with contemporary industrial style. Fluted elements, for instance, abound. "In our research, we came across many varied uses of fluting from the Art Deco period — in wood, stone, metal and glass — at a variety of scales, from cigarette cases to armoires," says Parris-Lamb. "We wound up deploying this motif throughout the apartment."
After blowing out existing interior walls to open up the space, they added a few fluted-glass partitions adorned with curved steel grilles inspired by the designs on Art Deco rugs. For the custom bar, they designed a cabinet with exaggerated, oversize fluted doors. As the centerpiece of the kitchen, they created an island with fluted metal sides and a capsule-shaped top of Calacatta Macchia Vecchia marble.
"The form and material of the kitchen island came from a vintage cocktail shaker, scaled up," Parris-Lamb says, pointing to a similarly sculptural shaker designed by Folke Arström in the 1930s. "The blade-style foot was inspired by the bottom of a vintage serving bowl."
In the main bathroom, they designed a custom vanity that riffs on a dresser by Paul Frankl. While Frankl's piece has a cork top, they used thick-edged Paonazzo marble. And instead of the original's high-polish mahogany, they used matte white oak in two finishes, light and dark.
"It's a true loft, so the bathroom is open to the bedroom," says Jesse. "The vanity was designed to look more like a piece of furniture than a bathroom cabinet since it was visible from other areas of the apartment."
Doors throughout the apartment, each with a paneled detail that terminates in a point near the floor, are an homage to the front doors of the Chrysler Building, but are rendered in gray paint rather than the skyscraper's chromed metal. For furniture, Jesse and Parris-Lamb mixed vintage pieces, including living room armchairs by Jindrich Halabala and dining chairs by Charles Dudouyt, with custom pieces inspired by the past, like an upholstered folding screen reminiscent of a vintage parchment example designed by Aldo Tura (who had himself taken inspiration from Jean-Michel Frank).
Yet the designers didn't limit themselves to any one period or style, or even geographic location — they pulled liberally from a wide range of 20th-century design greats to realize something far more eclectic than a period interior. Later modernists are represented by such pieces as a sideboard by the Italian architects Afra and Tobia Scarpa, python-covered tables by the American furniture designer Karl Springer and a Brazilian Costela chair by Martin Eisler and Carlo Hauner.
Still others are referenced in selective touches used to warm up the loft's raw architectural envelope. After revealing the space's previously concealed concrete columns, the designers wrapped some sections with leather cord, paying tribute to Alvar Aalto's rattan-clad columns at the 1939 Villa Mairea. "Each column is individual and features a slightly different hand-wrapped leather composition and placement," says Jesse.
Many interior walls are concrete, but it's no ordinary concrete — Jesse and Parris-Lamb commissioned a plaster artist to apply the finish, giving it a gauzy appearance that wouldn't be out of place in a Belgian country house. Instead of opting for the rustic warehouse-style flooring so common in other lofts, they installed elegant gray-stained oak, in a herringbone pattern in public areas and in straight planks in private rooms.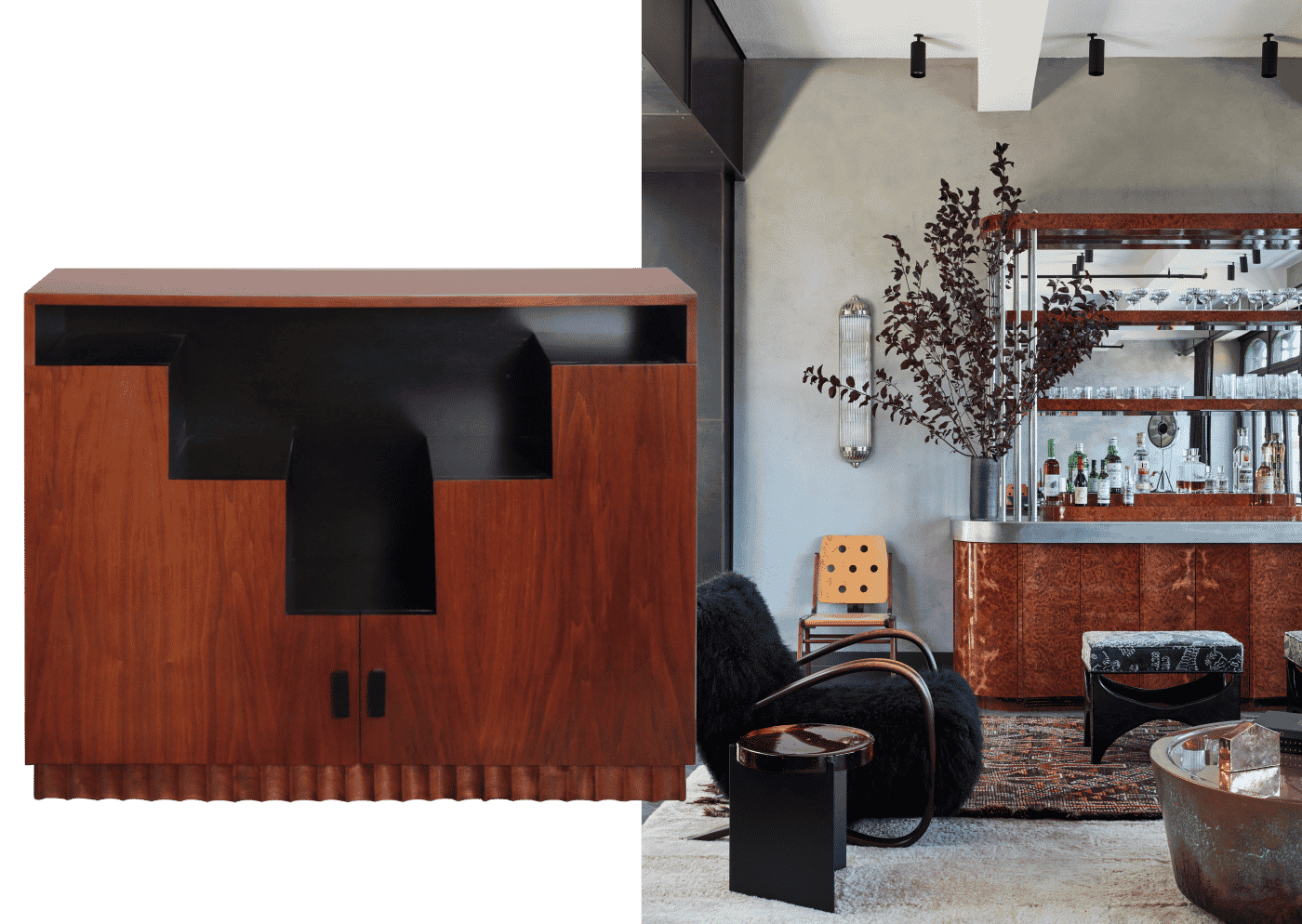 In the end, it's a home full of winks and nods to landmark 20th-century design, but also one that comes across as utterly fresh. If it doesn't fit neatly into most people's definition of a Soho loft, that's exactly the point. "Most people have seen a lot of industrial spaces, and we were excited to find a new spin and avoid 'industrial fatigue,' " says Jesse.
That aligned perfectly with the desires of a client who demanded something exceptional. "Often, 'industrial' is interpreted in interior design as pared down," says Parris-Lamb, "and this guy is absolutely not a minimalist."
Amanda Jesse and Whitney Parris-Lamb's Art Deco Picks