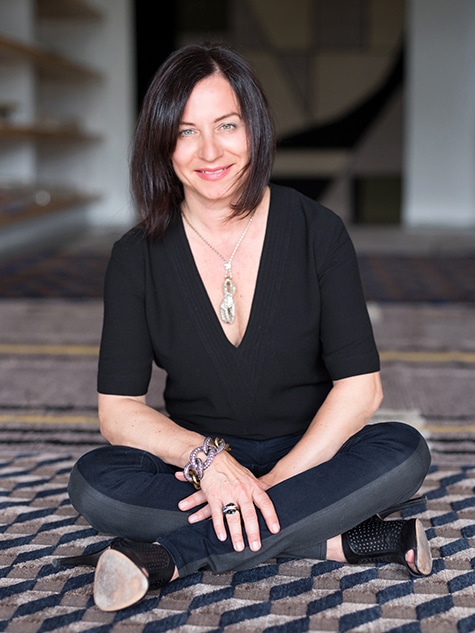 For Kim Alexandriuk, being an interior designer means helping clients create homes that are an expression of their lives, families and histories. She takes this responsibility seriously. "I try very hard to absorb what they need," she says. And because her job is so personal and focused on life enhancement, the Santa Monica, California–based designer always encourages her clients to stretch themselves by welcoming fresh colors, novel furniture styles and different spatial arrangements. "I push the envelope and expose them to new things, while always being respectful that it is their home," she says.
Alexandriuk's not opposed to designers who are what you might call interior "dictators," providing eager homeowners with signature branded turnkey environments. That's just not the way she works. She's more of a style interpreter, adept at assessing what materials and objects will most delight and nurture clients and at the same time promoting their individual aesthetic growth. It can be a tricky endeavor, she says, especially when spouses have contrasting tastes. But for her, the fun and creativity of her profession lie in discovering that happy harmony. "Ultimately, it's all about composition and balance," she says.
It comes as a surprise to learn that in school, she didn't study design, or even psychology, but international economics and politics — and at France's Université de Lyon, no less. This at first baffles, since Alexandriuk seems so American in accent and outlook. As it turns out, though, she grew up in a bi-continental family. Her parents met and married in Berlin, her mother's native city, and came to the U.S. in 1951, eventually settling in Michigan, where Alexandriuk was born. Her mother, she says, "was happy raising a family in America, but I don't think she ever felt rooted here." She took Alexandriuk and her siblings to Germany for several monthlong visits every year. Although the designer was raised speaking German at home, she became fluent in French thanks to classes she began during elementary school. This gave her the linguistic skills, and confidence, she needed to attend a French university.
Alexandriuk's Romanian father, meanwhile, had been a student activist in Bucharest, protesting against Communist rule, and was forced to flee his country. Thanks to his facility for languages, he eventually got a job as an interpreter at the U.N. Relief and Rehabilitation Administration in Berlin, where he was also in charge of repatriation. "He'd been surviving as a black marketeer," Alexandriuk says with some amusement, "dealing in potatoes, drink and cigarettes." The plight of the displaced, of which he was one, moved him deeply and led him to the U.N. He'd hoped to pursue similar work in the States.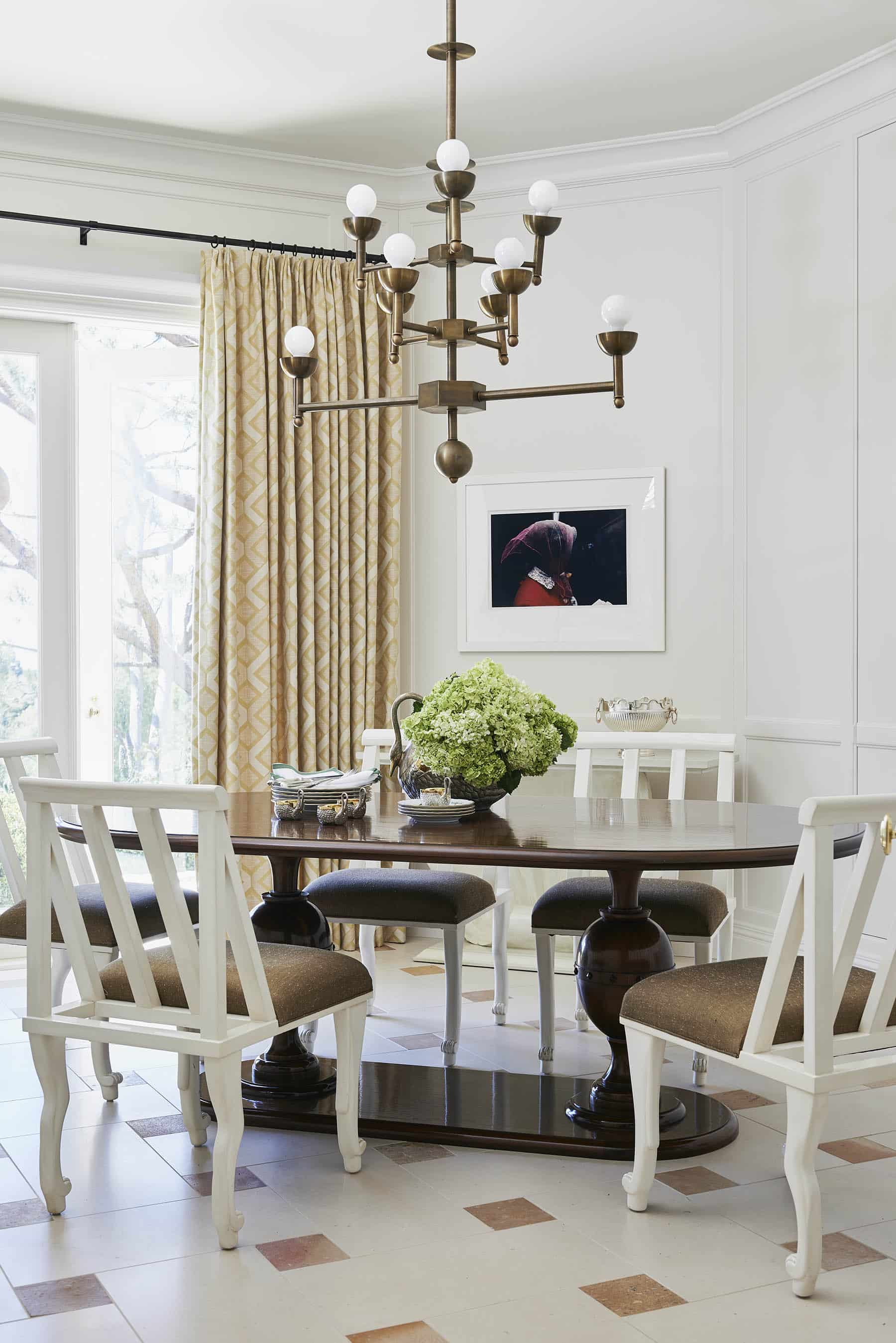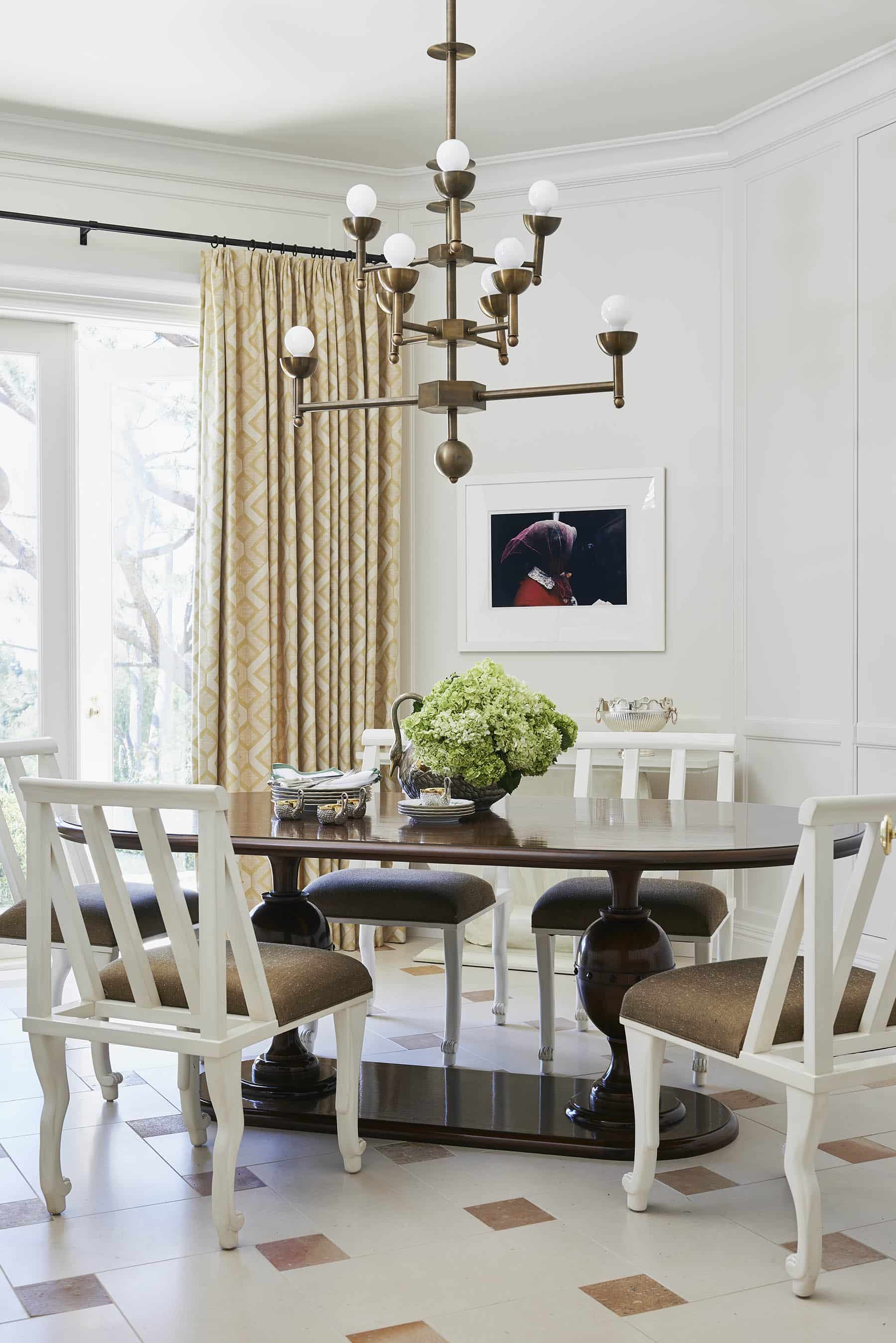 Resettlement became a central theme in the life of Alexandriuk and her family. Their peregrinations seem to have instilled in her a sense that home is as much about a journey as a sense of arrival. Fittingly, she's just produced a collection of rugs for Christopher Farr, debuting this May, called Vulcania, after the Italian ocean liner that first brought her family to the States.
At university, Alexandriuk minored in fine art and art history, and by the time she graduated, she knew that, for her, economics might be a good foundation for a business but not a career. One of her first jobs after getting her degree was at the Getty Conservation Institute, in Los Angeles, not far from her parents, who'd moved to northern San Diego. For a time, she fancied becoming a conservator, but the realities of working for an institution discouraged that ambition. While considering her prospects, she took a job working for a young interior designer, the now-acclaimed Michael S. Smith. His historical perspective appealed to her, she says, as did "his incredible clients and the wonderful artists with whom he worked."
Smith gave Alexandriuk a great deal of responsibility. When he wanted special handmade Moroccan tiles for a project in Montecito, California, he sent her to Marrakech to select them. Soon a place-holding job turned into a passion. After seven years, and having studied interior design at UCLA's extension school, she set off on her own in 1999, with Smith's blessing.
Alexandriuk didn't start small. Her first project was a sprawling clapboard colonial in the Pacific Palisades for a client who was as demanding as she was stylish. Infectiously warm and always the diplomat, Alexandriuk  handled the challenge adeptly, managing both the interior design and detailing for a look that was "traditional with a twist." Drawing inspiration from Colefax & Fowler, Maison Jansen, Sister Parish and Albert Hadley, she created a magnificent manse with what she describes as "gorgeous textiles and fine antiques." The kitchen, for instance, had red cabinetry, Carrara marble countertops and walnut flooring. She commissioned furnishings in the style of such French Art Deco masters as Armand Albert Rateau, André Arbus, Sue et Mare and Jacques Quinet. And she developed the house's singular "strong beautiful" color palette with the acclaimed colorist Donald Kaufman. By the time this haute couture abode was completed, Alexandriuk was designing the homes of several of her client's friends.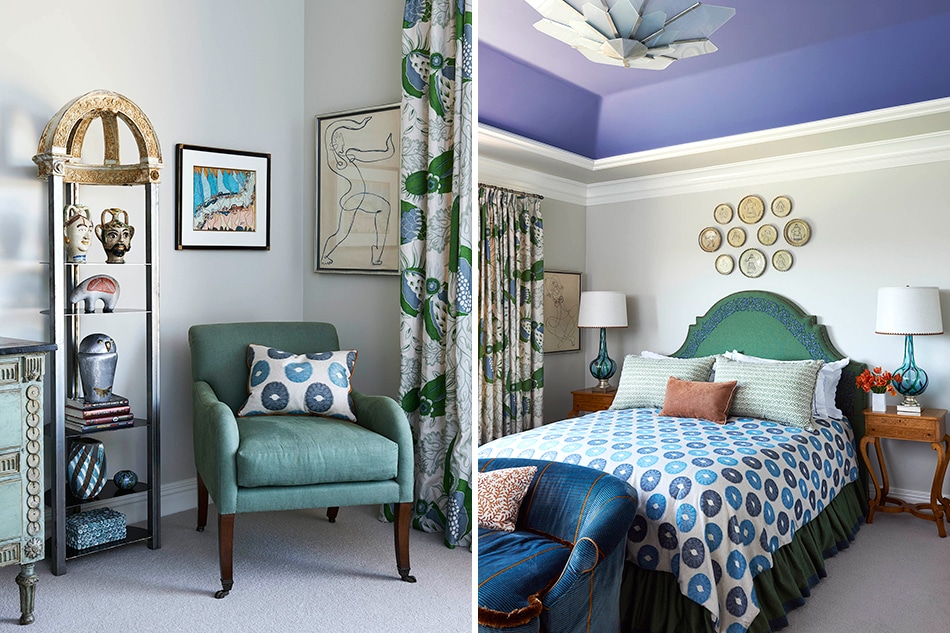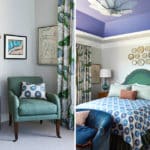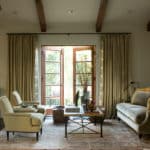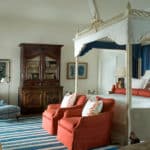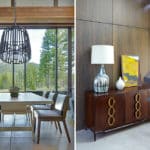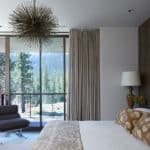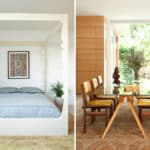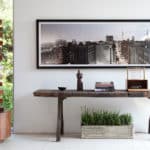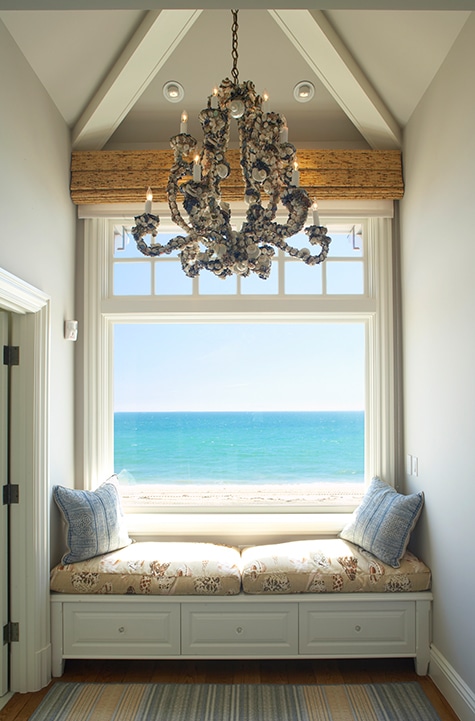 In the years since, she's demonstrated an exceptional fluency in every imaginable design style: classical European, seaside traditional, trendy contemporary, even period-perfect Spanish Revival. "The gift of this industry is that you can do such different things," she says. "It keeps your juices flowing." As varied as her projects are, they all share just the right amount of wrong — seemingly incongruous details that somehow enhance the scheme. In the foyer of a "fancy" stone villa, in Bel Air, full of what she calls "pedigree antiques," for example, Alexandriuk placed a mid-century wingback chair by the Danish designer Frits Henningsen alongside an 18th-century French commode and a chinoiserie Billy Haines lamp, to keep the room from looking "too period." When working with the cutting-edge L.A.-based architects Marmol Radziner on a house in the High Sierras whose walls and surfaces are of zinc, bluestone and walnut, she conceived an interior that exudes a warm, welcoming and earthy vibe but also has shots of '70s glam, like a chunky patinated-copper Jay Spectre coffee table in the living room and a glistening icicle pendant lamp and sconces by J.T. Kalmar in the master bath. Alexandriuk has a special penchant for lighting fixtures and hardware, which she calls "jewelry for the house." The ornamentation they provide is, she says, "what gives dimension to a room."
Adding greater dimension to her own CV, Alexandriuk is currently designing the workspaces of a newly formed real estate company, headed by one of her residential clients and situated in the fabulous Art Deco Cal Edison building in downtown Los Angeles, just blocks from the city's Museum of Contemporary Art and the Broad. This isn't the first office she's designed, but it is the first she's conceived with an open floor plan. It will feature exposed ceilings, polished concrete floors and large windows with bronze framing and desks made of walnut butcher block with hand-rubbed cold-rolled steel bases. And there will be lots of modern low sofas and sculptural chairs, vivid abstract artwork and eye-catching Pantone-colored sound panels. She conceived the office as simultaneously bold and spare, to signal the arrival of a whole new real estate game in town. And who better to create that sense of destination than Alexandriuk?
---
Kim Alexandriuk's Quick Picks