June 26, 2022Upstairs at La DoubleJ's shop on Milan's tony Via Sant'Andrea, women of varying ages and sizes browse the racks of gutsy, brightly patterned ready-to-wear items designed by its owner, J.J. Martin.
A circular stair in the back of the store descends to a kind of "she cave" where the walls are covered in depictions of goddesses from various spiritual traditions, all of them created by the Romanian folkloric artist Aitch. Against a deep indigo ground are portrayed Hinduism's Divine Mother Kali, the Chinese bodhisattva Kwan Yin, the Egyptian goddess of fertility Isis, the Buddhist savior goddess Green Tara and so on.
It is here that Martin — tall and willowy and dressed in one of her own loungewear creations — holds court, conducting a stream of interviews and meetings sprinkled with effusive air kisses and ebullient greetings of "Ciao, ciao, ciao."
She points out bats made of silk and leather that hang from the ceiling. "Joanne Tan gave those to me," Martin says, referring to the prolifically talented display artist and exhibition designer. "Bats symbolize the fact that we have the opportunity and the power to see through the darkness to the light. I love shining the light on other creative women."
It is precisely this spirit that informs a series of portraits she has commissioned of Milan-connected female design stars, including the gallerist Nina Yashar, of NilUfAr Gallery; the ubiquitous and preternaturally talented Patricia Urquiola; English multidisciplinary designers Bethan Laura Wood and Bethan Gray; the architect Laura Sartori Rimini, of Studio Peregalli; Draga Obradovic, the female half of furniture and textile design studio Draga & Aurel; and others. All the portraits are by Australian photographer Robyn Lea.
Martin met Lea — whom she describes as a "magic woman" — when the renowned photographer included Martin as one of the subjects of her book A Room of Her Own: Inside the Homes and Lives of Creative Women (Thames & Hudson). What unites the 10 sitters in the new portraits, Martin says, is that "all these women in Milan are trying to push their materials forward, and many are playing with a lot of color."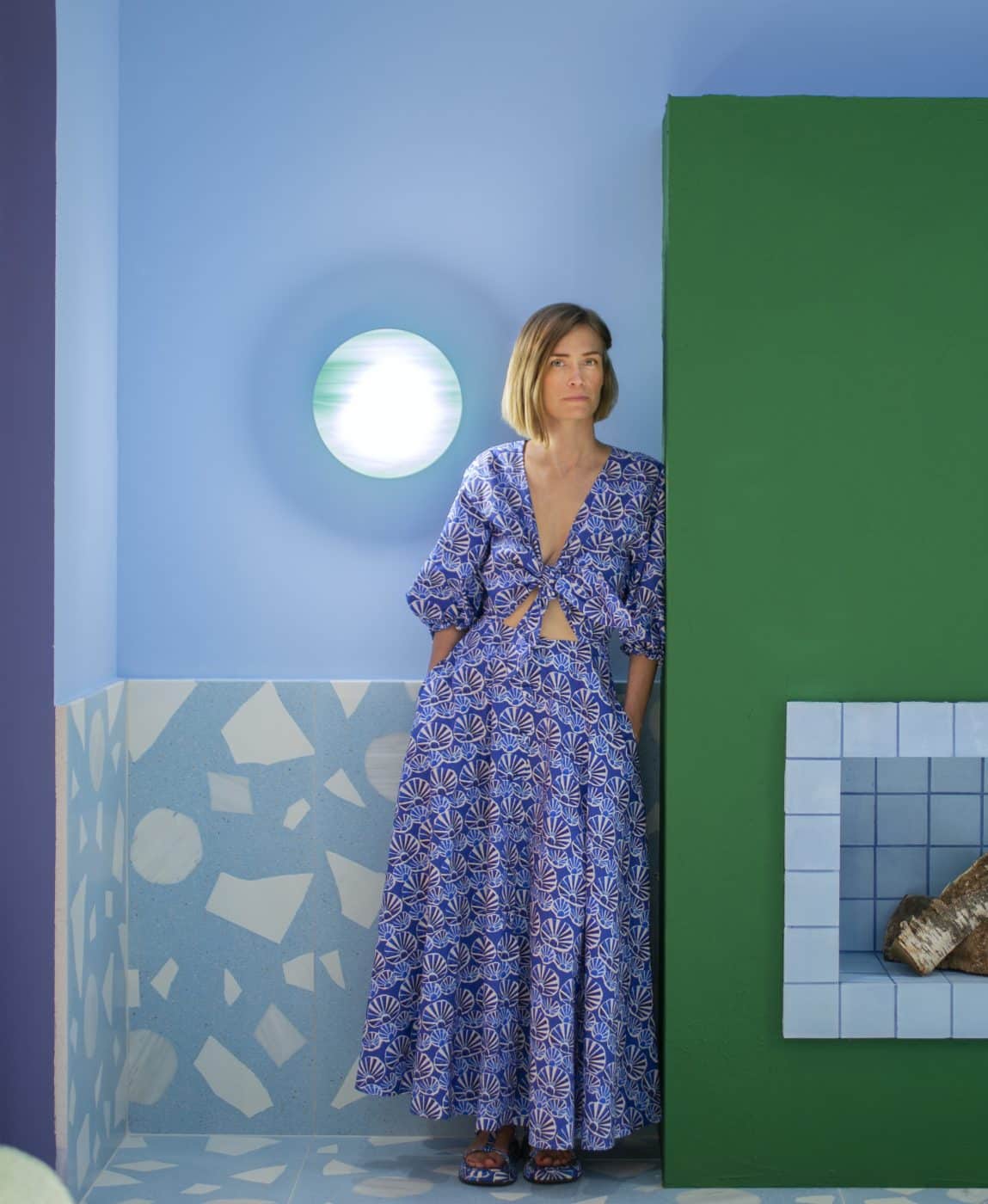 For Lea, it was a perfect collaboration: "J.J. supports women, and so do I. We're passionate about it. We're two women coming together to do a series of portraits of women." The project will culminate with a donation to a female Ukrainian designer impacted by the ongoing conflict in the region.
During design week in Milan this month, Lea ran around the stylish city, photographing her subjects in their studios or in showrooms where they were debuting designs. Each wears a piece of apparel from La DoubleJ.
Lea shot Patricia Urquiola at the Cassina showroom, where Urquiola is art director. Wearing a boxy Hawaiian-style shirt festooned with kissing peafowl, the Spanish-born designer is captured sitting in an orange domed alcove on a stack of modular-furniture blocks she developed with the late Virgil Abloh.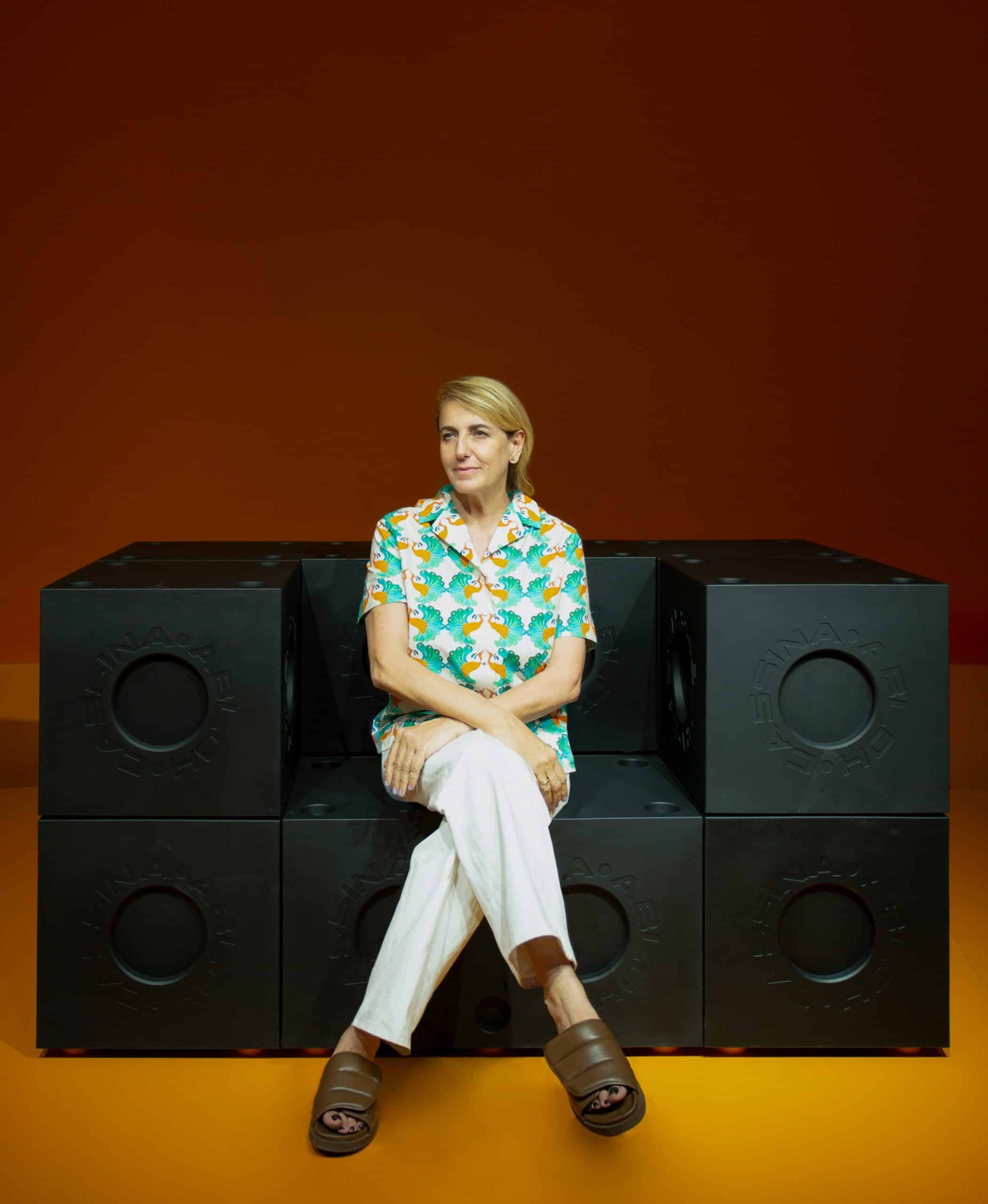 Lea spoke with each woman as she was photographing her about creativity, Milan and life in general. The interviews, which she videoed, provide glimpses into the minds of her subjects. During Urquiola's shoot, for example, the designer reveals that as a middle child, she received less attention than her older and younger siblings, giving her considerable time on her own. "I always had a lot of freedom. . . . I kept inside myself a bit of my childhood, the way you keep a garden."
Sartori Rimini is shown at her studio in Milan, which Lea describes as "very old-world Milan, so layered. It felt like I was walking into another time." The architect, attired in a pink and orange sequined dress by La DoubleJ, jokes during the shoot that Milan is so creative because the weather is so bad that people are forced to amuse themselves with their imaginations. More seriously, she says of her design process, "I love creativity as passion. I need to fall in love with something, and then I start to dream. That's my starting point."
Bethan Laura Wood, who devotes as much thought and effort to putting together her eccentric outfits as to designing her furniture, is pictured at her "Summer Room" display at Nilufar Gallery, its colors competing with those of her kaleidoscopic ensemble: yellow eyeliner, geisha-like lipstick, pink blush with nickel-size turquoise dots painted on top, giant disk earrings and a La DoubleJ top studded with large red, pink and orange mums.
"I choose to dress the way I do because I enjoy it," Wood tells Lea. "Quite often, I will notice that I'll start collecting or picking up a certain palette in the way I dress first as a way to understand the colors before I then apply them to my work."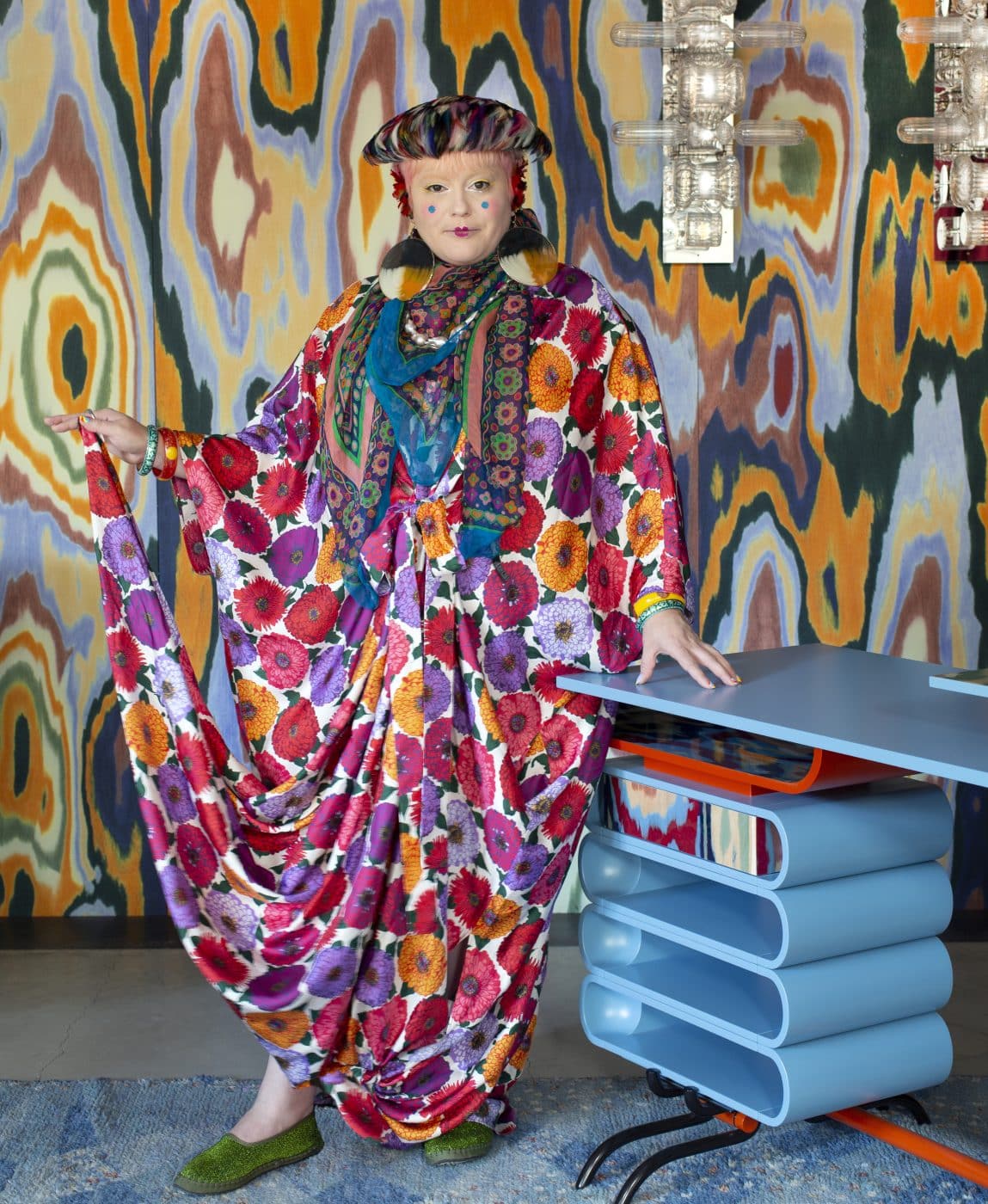 All of the photos are powerful and emanate the singular life force of each design maven. "These women are captivating and so different," Lea says.
"La DoubleJ," Martin adds, "is all about celebrating Italy, Milan in particular, and creative women. That was my point of departure when I launched it in 2015." In this sense, the portrait series is a natural outgrowth of her mission.
And with that, she rises to greet her next appointment with a warm, "Ciao, ciao, ciao."