October 4, 2020By the time he celebrated his 40th birthday last week, Virgil Abloh had, seemingly, triumphed in every corner of the fashion and home design worlds. In 2013, having already worked for Fendi and partnered with Kanye West, he founded the Milan-based streetwear house Off-White. Four years later, he released the first Off-White furniture line, Grey Area. In 2018, he became the artistic director of Louis Vuitton's menswear division, making him one of the first Black designers to head a French luxury fashion house.
Yet even with the Off-White and LV jobs, Abloh has had time for a seemingly endless list of collaborations: designing shoes for Nike and Jimmy Choo, making furniture for Vitra and Ikea ("a super-dream project"), creating art with Takashi Murakami and Jenny Holzer, dressing Serena Williams and Beyoncé, co-branding with Levi's and Evian, deejaying at Coachella and Lollapalooza.
"I work at a fiery pace," Abloh tells Introspective, adding that the pandemic hasn't slowed him down. "I found ways to work harder and more efficiently," he says. "I didn't pause, cancel or take time off."
Still, the lockdown kept Abloh — who normally travels more than 300 days a year — close to his Chicago home. There, he developed his latest collection of homeware, now offered exclusively on 1stDibs.
The HOME collection's 82 pieces range from toothbrushes to deckchairs to doormats to wallpaper to wooden doorstoppers (an iconic item that has become an Abloh trademark).
The color palette consists of black, gray and beige tones with fluorescent pink and orange accents. Many bear the graphics that are Abloh's signatures: quotation marks, crossing arrows, a swimming man logo and circular cutouts he calls Meteor holes.
Asked about the inspiration for the new products, Abloh suggests that they might relieve the boredom induced by Covid-19. "The HOME collection is for all," he says, "but with an emphasis on the quarantined design lover."
His goal is to make ordinary things extraordinary. "Familiar household items are renewed in unfamiliar ways," he says. Abloh owes a debt to Marcel Duchamp, who turned urinals and bicycle wheels into artworks known as readymades.
"I'm super-obsessed with Duchamp," Abloh told cheering students at his 2017 Harvard Graduate School of Design lecture, during which he showed off his latest Nike footwear.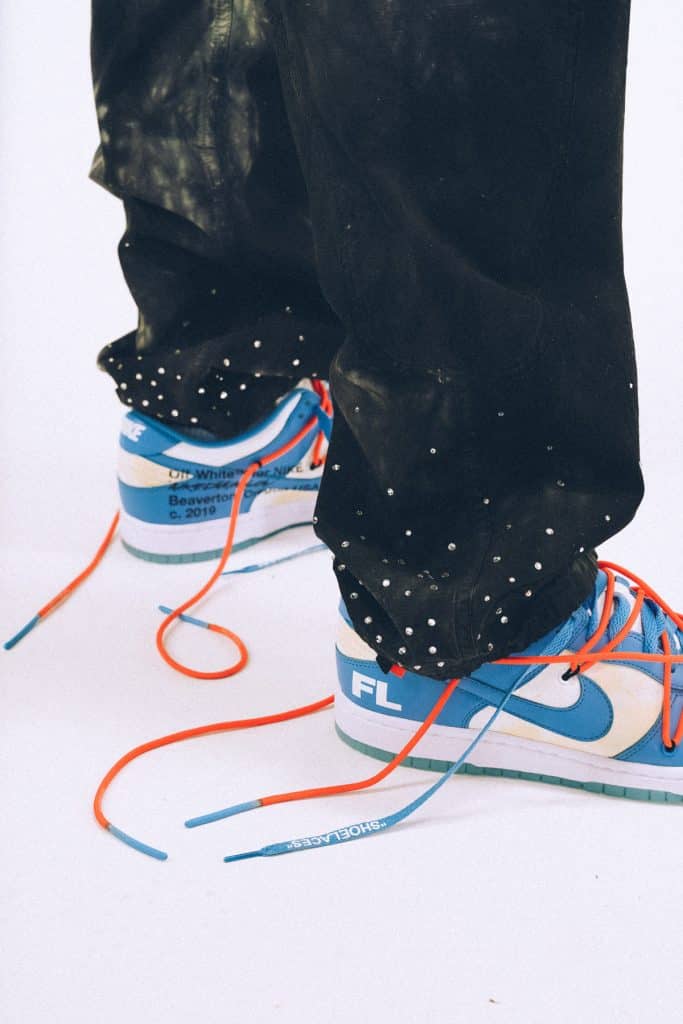 Abloh explains that if he's inspired by an object, he doesn't want to alter it any more than necessary. "I'm only interested in editing an idea or a concept by three percent," he says. Not surprisingly, he has flirted with the limits of permissible appropriation. His first clothing line consisted of flannel Ralph Lauren shirts on which he printed the word "Pyrex."
And his collaboration with Vitra included a version of Jean Prouvé's Antony chair that has Plexiglass where Prouvé used plywood. In 2017, the Belgian designer Raf Simons told GQ that Abloh's work was unoriginal. A month later, Abloh presented an Off-White collection cheekily titled Nothing New.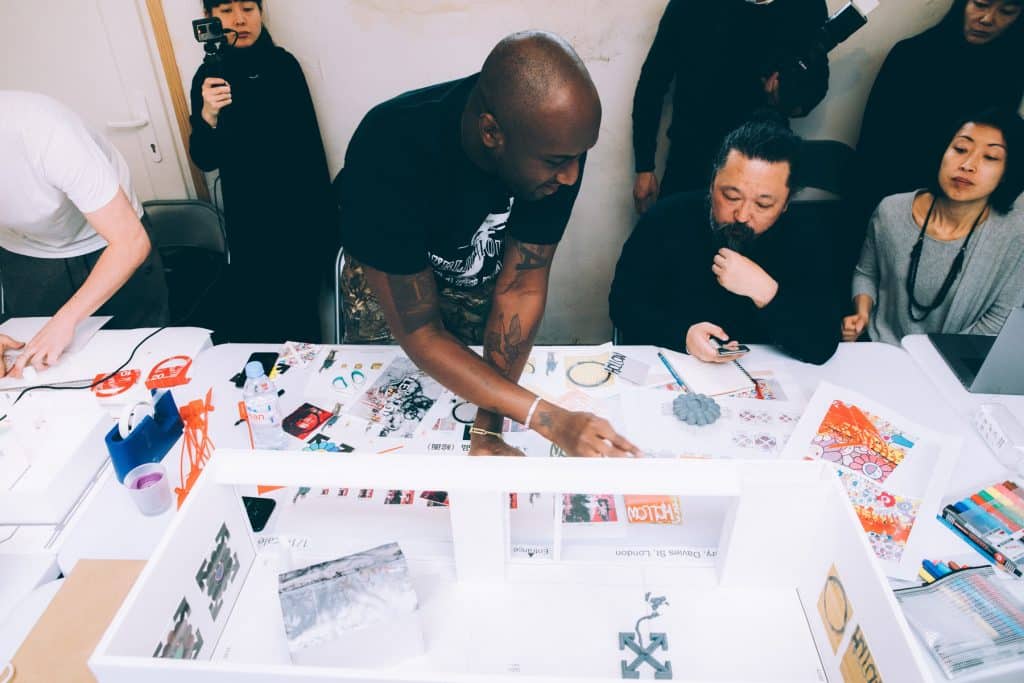 But perhaps we are all appropriators. "His clothing turns wearers into accomplices of his grand artistic scheme," Michael Darling, the chief curator at Chicago's Museum of Contemporary Art, wrote in the catalogue of "Figures of Speech," an exhibition of Abloh's work that ran at the MCA last year. The Chicago Tribune described the show's offerings as "deconstructionist, appropriative, at once steeped in contemporary popular culture and pushing back against it."
According to fashion editor (and arbiter) Amy Fine Collins, Abloh "identified a confusing moment in fashion and seized the day. He is foremost an entrepreneur, and an extremely clever one. It has been interesting to see how he has managed to grow more and more corporate while remaining controversial and 'cool.' "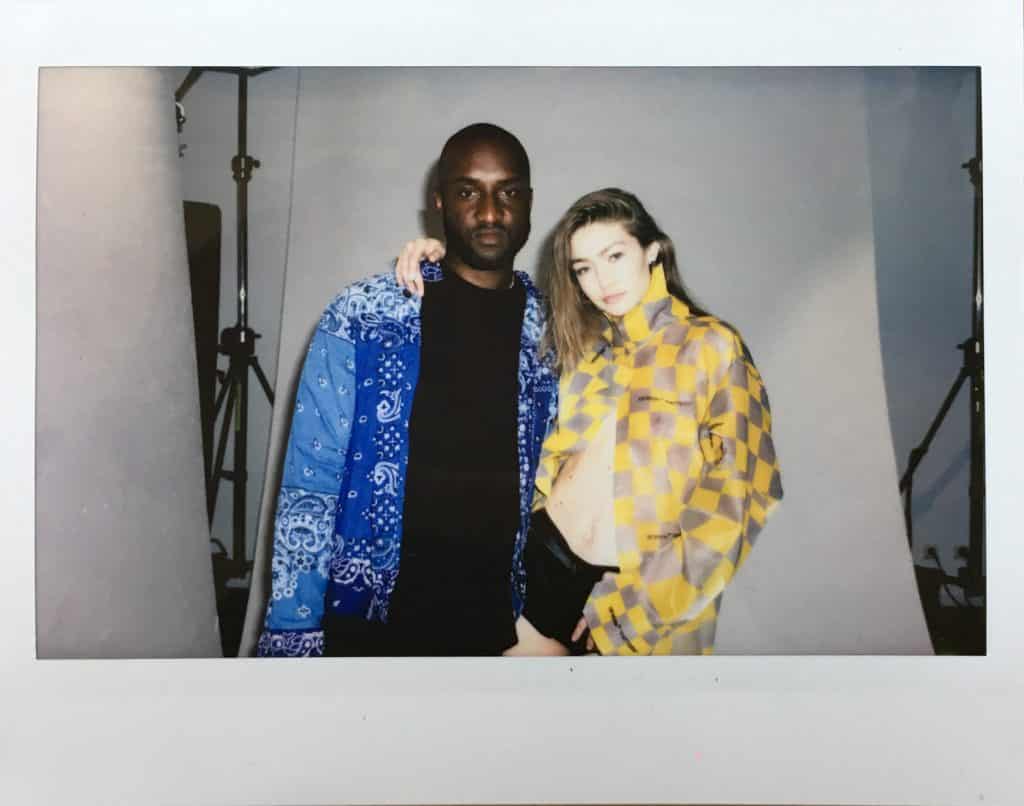 Growing up outside Chicago, the son of Ghanaian immigrants, Abloh was neither cool nor controversial. He was, he told the New York Times, "an average sort of suburban kid, born in 1980, into watching Michael Jordan or listening to Guns N' Roses."
He learned about design, fabrication and color from his mother, a seamstress, and his father, a paint company manager. Abloh earned a master's degree in architecture at the Illinois Institute of Technology, where his thesis was a skyscraper that leans out over the Chicago River to maximize light and views.
A Selection of Off-White HOME Items on 1stDibs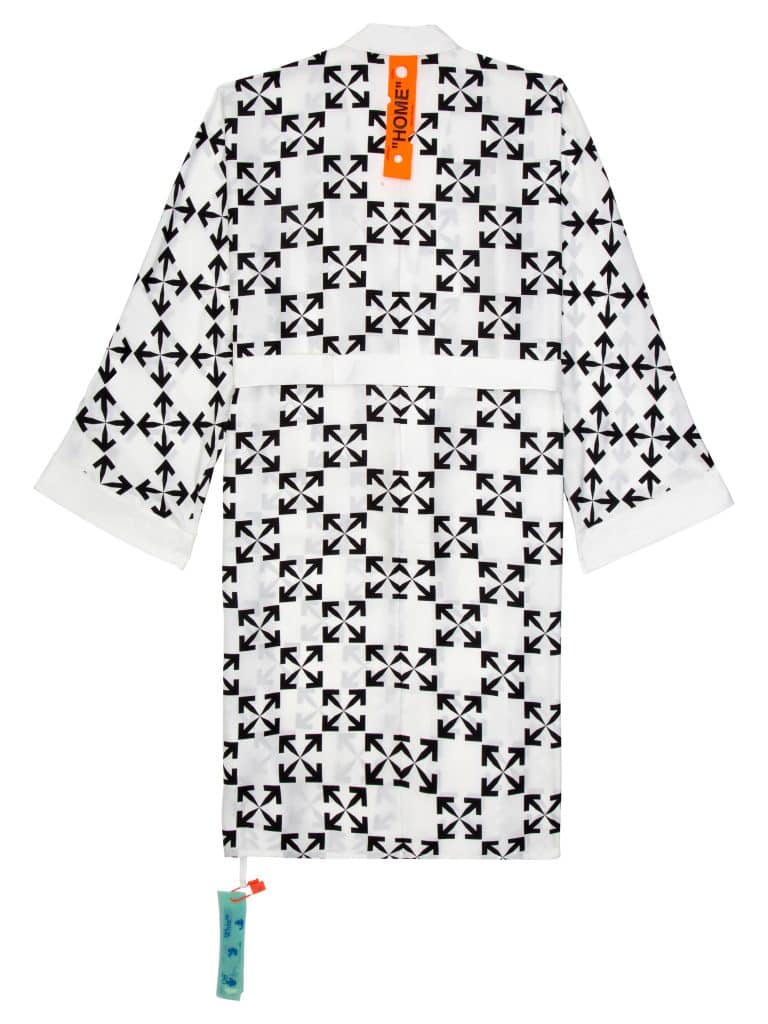 At IIT he was fascinated by a 2003 addition to the school's Mies van der Rohe–designed campus: a student center conceived by the architect Rem Koolhaas as a dazzlingly inventive series of spaces that duck beneath an elevated railroad and burrow underground to sneak up on one of Mies's boxes. Koolhaas became Abloh's idol.
Last year, the two men worked together on the design of "Figures of Speech." Next year, the show will travel to the Institute of Contemporary Art/Boston and the Brooklyn Museum. Anne Pasternak, director of the Brooklyn Museum, says, "Virgil's brilliance is best seen in his compulsive creativity — a creativity that absorbs multitudes of art forms — as well as his genuine intention to celebrate the creativity of those who inspire him."
This year, Abloh, Koolhaas and Samir Bantal, director of Koolhaas's design and research studio, AMO, worked together on an Off-White store and event space in Miami's Design District.
The store (Abloh calls it a "fulfillment center"), which opened in August, is constructed largely of corrugated metal and polycarbonate sheets. Design District founder Craig Robins, who has gotten to know Abloh through a variety of art- and fashion-related happenings, says the designer "brings a magical touch" to each of his projects. "He is one of the transcendent thinkers of our time."
He is also a role model for many. "My studio has an ambition that the world can be a better place," says Abloh, who has hired many young Black designers. Last month, he told New York Times fashion critic Vanessa Friedman that racism "is an urgent issue that needs to be tackled at twelve different points."
Environmentalism is another focus for Abloh, who explains that "to me, it's important to make sustainability fashionable."
One route to sustainability is making products that last. The furnishings in the Chicago home he shares with his wife and two children include monumental marble chairs by another fashion-to-furniture crossover, Rick Owens. Like many artworks made of marble, Abloh says, they will essentially "live forever."
Will the pieces in Abloh's HOME collection live forever? Among the items for foyers are umbrella stands — metal cylinders distinguished by Off-White's Meteor holes in black or fluorescent orange. They can be filled with Abloh's umbrellas, which read "Insert sunshine here."
The pieces for the living room include mohair blankets and pillows, in both black with fuchsia accents and taupe beige, colors derived from Off-White's latest ready-to-wear collection. Cylindrical stools are covered in wave-, bird- and arrow-motif fabrics from the same collection. A wall clock marks noon and midnight with Abloh's Off-hand logo.
Kitchen items encompass artisanal ceramic mugs, jugs, dishes and ashtrays in either black or dove gray. For the bathroom, there is a set of grooming tools, including a toothbrush, in marbleized Havana acetate.
That's a kind of plastic normally used for sunglasses by such labels as Dior and Givenchy. Like all his creations, Abloh's grooming tools make us think about luxury, utility and design's countless crossover possibilities.
---