Tan of skin, chestnut of hair and fetching in a caftan, Marie-Louise Sciò often looks as if she's just stepped out of a Slim Aarons photograph. Which makes sense: She's the daughter of Roberto Sciò, the Roman businessman turned hotelier and consummate host who for nearly 40 of its 50-plus years has owned Italy's storied Il Pellicano, a quintessential Aarons backdrop. Over the decades, the glittering cliff-top resort on the Tuscan Coast has lured society grandees and aristos, artists and designers from around the globe, a fact that, naturally, attracted Aarons to the scene. But there's much more to Sciò fille (and to Il Pellicano) than beach umbrellas and Campari cocktails. An architect who trained at the Rhode Island School of Design, Sciò now serves as the hotel's creative director, responsible for ensuring that Il Pellicano remains as vibrant and vital for its next 50 years.
Since opening for the current season in April, Il Pellicano has been showing off two newly redone master suites, the latest debuts in Sciò's ongoing and oh-so-subtle freshening of the hotel. Featuring an Amini carpet in Giò Ponti's mid-century geometric Labirinto design and a deeply comfortable Gervasoni couch by contemporary Italian designer Paola Navone, the suites mix old and new, remaining respectful of the property's past while celebrating its present. That's a tricky line to toe, whether in a vintage home or a beloved hotel, but it's a trick Sciò has proved herself more than capable of pulling off over the past 10 years, as she's taken the resort from seeming borderline fusty back to being unmistakably of the moment. Throughout, her own long personal history with, and love for, Il Pellicano has been the key to her success.
"I remember being very suspicious of people as a kid," says Sciò when asked about her earliest Pellicano memory. "I was always sitting in a corner observing, trying to figure out what was going on, to make sense of it all. It was always fun, though. I have memories of lots of fun. And of mischief…. I definitely felt like Eloise at the Plaza — but at the beach."
A creative life was almost preordained. "When you're raised in a city like Rome, you start to get a training for design right away," says Sciò, who grew up in the Eternal City's historic center, in a palazzo with a facade designed by Gian Lorenzo Bernini. "It influences you so much — the aesthetics of the city, the proportions." Her fashionable family also taught her to appreciate style. "Both of my parents' closets had a big impact on me when I was a child," she says. Her father owned at least 50 white shirts, each with slightly different hand-crafted details, and her mother, an Irish-born French artist raised in the U.S., had "these Capucci dresses that were like sculptures that very few people could wear."
Summers at Il Pellicano also shaped her aesthetic sensibility. There, she was surrounded by the natural beauty of umbrella pines, clear skies and sapphire waters, as well as the loveliness of the chic clientele: "fabulous women in gowns and really smartly dressed men." If all that weren't enough, on weekends during the school year, she and her family would go to the sumptuously decorated 17th-century villa on the coast outside Rome that Roberto had bought from J. Paul Getty and subsequently turned into La Posta Vecchia, Il Pellicano's sister hotel.
"It was all influential but also very distorting," she notes of a childhood spent amid such grandeur.
After finishing boarding school in Switzerland, Sciò headed to RISD, where she planned to study painting or filmmaking. "But my father was very pragmatic," she says, and encouraged her to do something else. She decided on architecture, which proved "an extraordinary base that you can apply to anything. It teaches you how to think critically, to question, to come up with solutions, to put the pieces together.
"Studying architecture at RISD," she adds "was probably the most important experience of my life — a declaration that is especially impressive considering the extraordinary experiences she'd had before and has had since.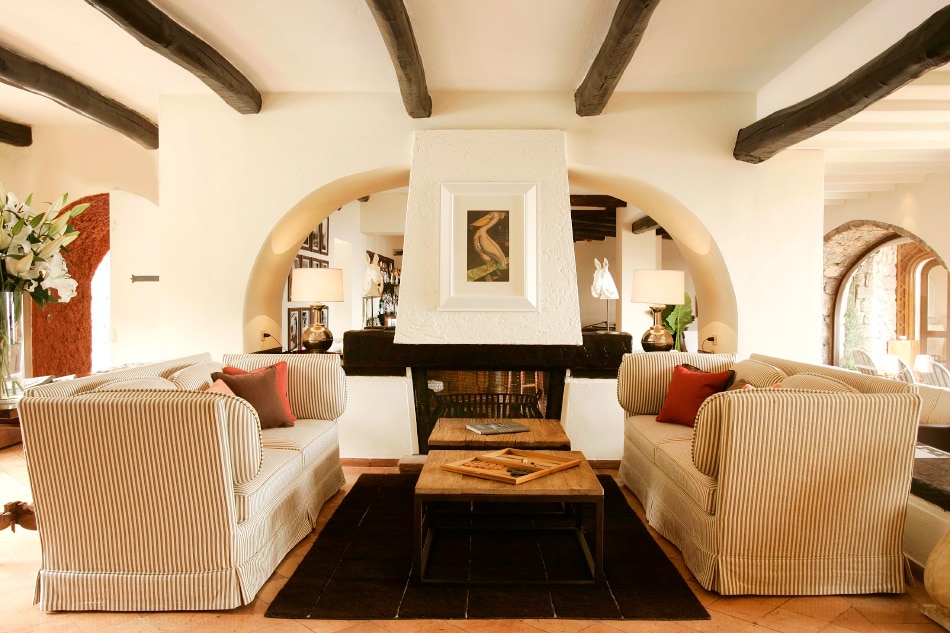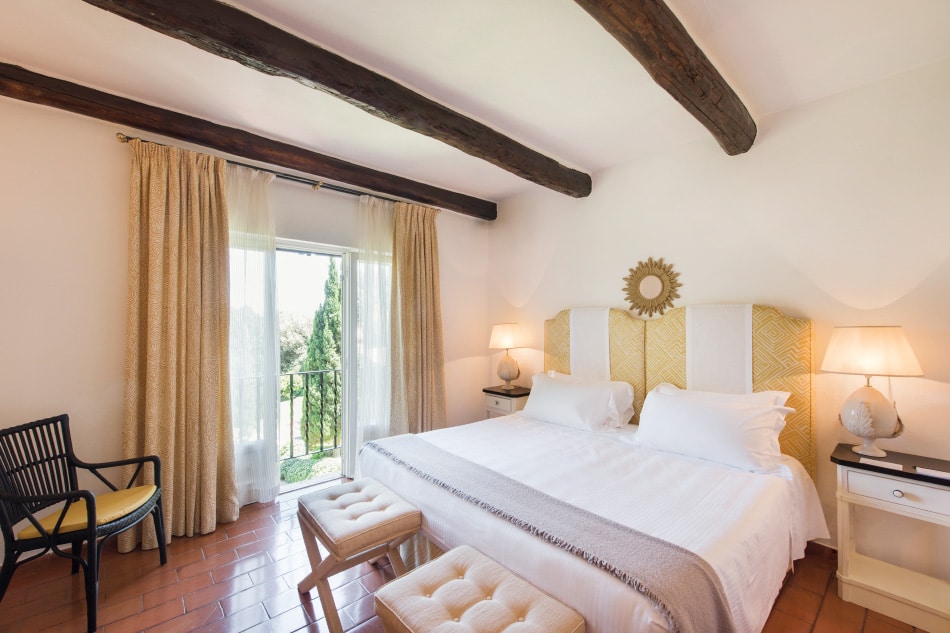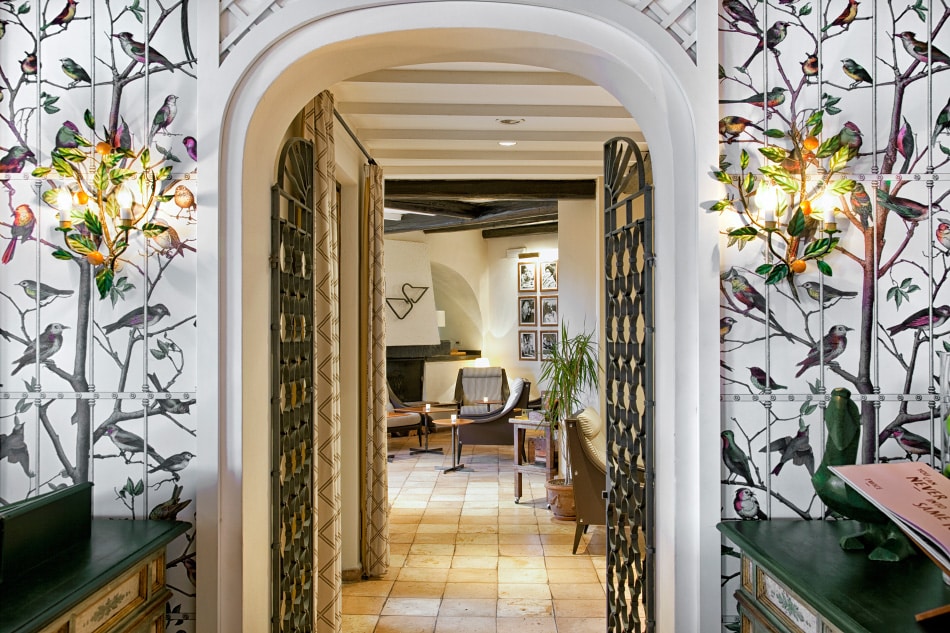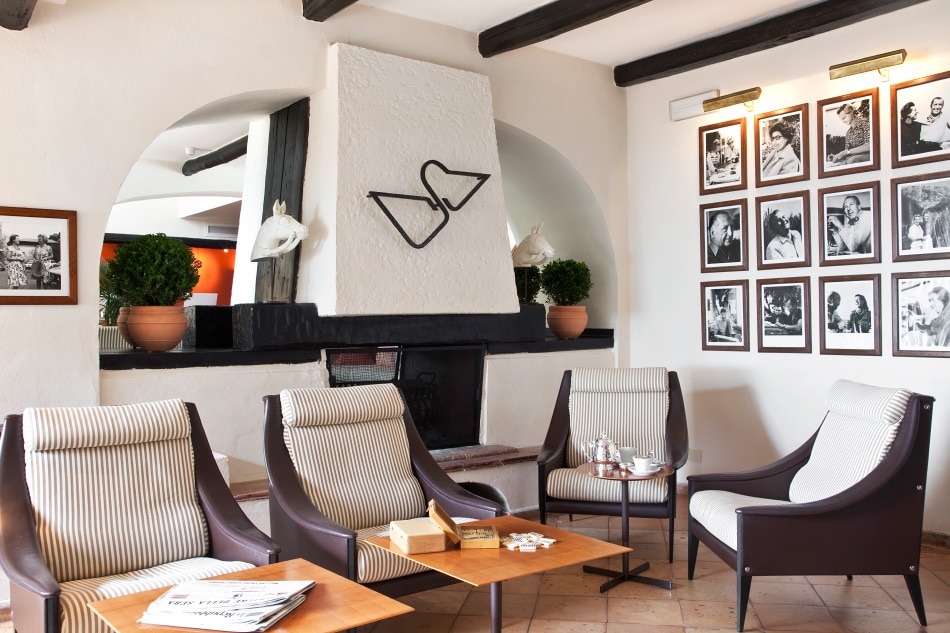 After RISD, Sciò spent time in New York with a firm that did residential towers, then moved back to Rome, where she worked for designer Massimo Zompa, who'd done projects for Karl Lagerfeld and Valentino. She was designing furniture — some of which was exhibited at Milan's Salone del Mobile — and a few houses and apartments here and there when her father came calling.
"He asked me one day if I could redesign the bathrooms at Il Pellicano," she recalls. "And I said, 'Actually, I think we should do the whole thing.' "
So, she did.
At first, since she was just a few years out of school, she thought she should let another designer handle the massive undertaking. "I said, 'Let me interview architects and find someone who can do it.' I met with amazing talents, but no one captured the spirit of the place, and everyone wanted to put his or her stamp on it.
"To me, Il Pellicano had its style already, which was about the years of travelers who'd come through — Italian and American and British. It's in the walls, everywhere. I met with those other architects, and they said, 'I'm going to make it L.A.,' 'I'm going to make it Provence.'
"So I woman-ed up and said, 'I'm just going to do it. I can't get it wrong, because I know what it is and what it should be.' "
Over the course of three off seasons, from 2007 to 2009, she redid the entire property, channeling the design of the original and turning to sources and creators from Il Pellicano's mid-century origins for inspiration. She used Pierre Frey fabrics in many of the rooms, including on bed canopies in two seafront suites; fringe on sun umbrellas modeled on similar trim she saw in a 1965 photo; and Giò Ponti chairs at the bar, their leather cushions replaced by a more beach-appropriate striped fabric. "I wanted to pay respect to the heyday of the hotel but not be a slave to it," she says.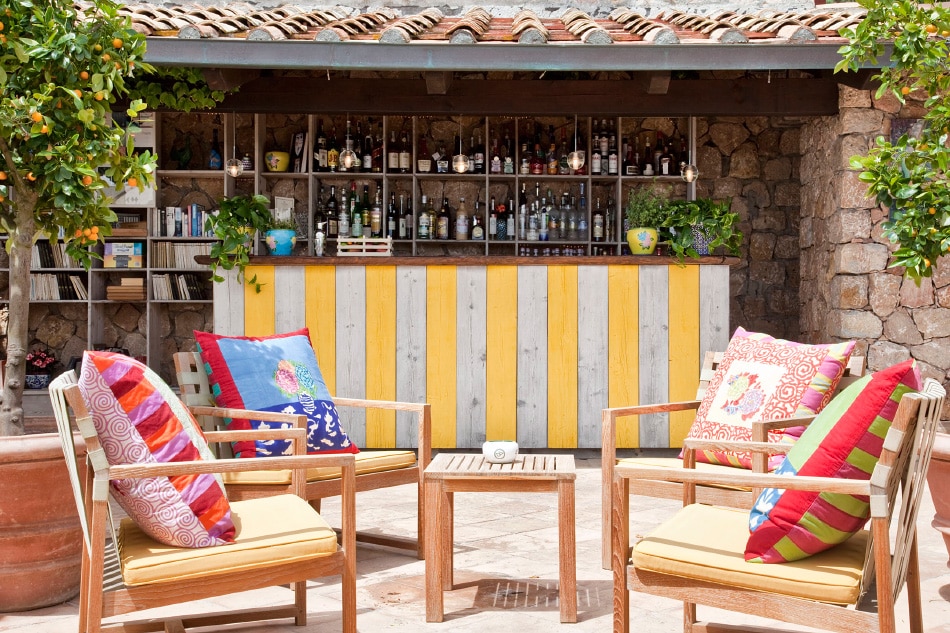 Her goal was to cater to a new generation while also pleasing past loyalists. So, her interventions were restrained, her additions seamless. She knew she had succeeded when she was accosted, mostly amiably, by one of the regular guests: The season after the redo was completed, "this woman came up to me, quite pleased, and said, 'Something has changed, but I just can't quite put my finger on what it is,' " Sciò recalls, laughing, "and she'd been coming every year since the hotel had opened!
"My whole thing was to be subtle and understated, which was how I see Il Pellicano and its clientele," she explains. "It's not a place to be seen and show off. You don't scream and yell. It's under the radar but chic, with beautiful little details, not dripping in gold or God-knows-what. Simple. Less is more."
That aesthetic philosophy notwithstanding, more and more, not less and less, has been filling Sciò's plate of late.
---
"My father asked me one day if I could redesign the bathrooms at Il Pellicano," Sciò recalls. "And I said, 'Actually, I think we should do the whole thing.' "
---
She has produced a book of photos on the hotel with an introduction by Vanity Fair's Bob Colacello — who wrote that Il Pellicano "has an aristocratic naturalness to it, as if it has always existed" — and images by Aarons and Juergen Teller, who also shot the volume she commissioned on the resort's Michelin-starred cuisine.
Today, her purview at the hotel extends well beyond decor to include "all the things that are aesthetic, which is, really, everything:" the graphic design and communication materials, the pens and the towels, the menus and the music. "It's all done to create that feeling of summer, lightness, elegance without presumption. That's the big idea that goes into each detail."
Recently, she started a hospitality consultancy to share the secrets of her holistic philosophy with other hotels. "You feel so often that there's only this visual concern at a property. Things aren't coordinated to involve all your senses, but they should be in a hotel experience, in any experience. You want it to be all the senses."
The new consulting project — whose first clients Sciò can not yet reveal — keeps her busy. But it doesn't pull her too far away from Il Pellicano, where this season, in addition to the two redone master suites, she's debuted a new fashion collection at the hotel boutique, which she, of course, also oversees. "I've designed just six or seven pieces with a friend — shirts and shirt dresses based on my dad's Sahara-style look he's worn forever. They're really Pellicano," she says, tellingly using the name of the resort as an adjective.
She's also got her eye on extending the Pellicano brand. "I'd like to get another one or two hotels — we're looking at properties in Italy and elsewhere — to expand our understated-luxury way of doing hospitality. Luxury is not about pompousness at all for me, and for people who come to Il Pellicano, it's the same. It's about the quality of what you're doing and how you fill your time."
Wherever the next Pellicano is, and however guests fill their time while in residence, they will be sure to find Maria-Louise Sciò somewhere nearby, holding court. She'll be casting her observant eye over the beautiful people, taking careful notes on the music and the menu, the colors and the cocktails, the design and the decor. And if they can't quite put a finger on what it is that makes the place seem so very special, then Sciò will have done her job exactly as she intended to.
---
Marie-Louise Sciò's Quick Picks on 1stdibs