January 3, 2021I first met Markham Roberts right after the smart, irreverent Brown University grad stopped working for the legendary decorator Mark Hampton to hang out his own shingle — a move that had been encouraged by Hampton, who then cheered him on from the aisles of the D&D Building.
In the ensuing 20-some years, despite his increasing prominence in the design world, Markham hasn't changed one bit. His charming, down-to-earth manner endears him to clients, as does his ability to complete his design projects on time and on budget. In fact, I have never known anyone who has so many former clients as current friends.
Markham was my friend first, and then I became his client. Back in 2002, he took a small-for–New York budget and magically transformed a musty prewar Park Avenue apartment into a luxurious and livable space for my young family, including — as is always important with Markham — my dogs.
He gave me what I wanted: a custom-designed U-shaped banquette for my living room, covered in a lush camel velvet the same tone as my two pugs. And I listened to what he wanted, including a knockout brown-lacquered foyer anchored by a bright-orange sofa and dining room walls wrapped in red-and-white flowered Lulu DK fabric. The apartment was grown-up but playful, stylish but easygoing — words I would use to describe Markham as well.
We've met a few times during the pandemic, most recently to discuss quarantine life, tennis and his latest book, Markham Roberts: Notes on Decorating (Vendome). The volume, with its oversize images shot by Nelson Hancock, showcases the designer's recent work around the globe, as well as two of his own, very personal homes. Throughout these projects, what is most strikingly apparent is his deep knowledge of traditional and contemporary furniture and fine art, his adept mixing of patterns, from paisleys to florals to geometrics, and, of course, his famous whimsy and humor.
---
You decorated an apartment for me nearly 20 years ago. How has your style changed since? How has design changed? How have your clients changed — or is everyone just getting older?
Well, I prefer to think of it like fine wine — we are getting better with age. I like the same things I did then but have more interests with the passing years, which come from just being older and not unconscious.
The more I learn about different cultures through travel or from museums, the broader my visual library grows from which to draw inspiration. For instance, I'm using papyrus and reed motifs from a recent trip to Egypt to work out a stenciled border for an Arts and Crafts ceiling of a house in London. So, yes, I think our tastes do change over time. The more we see, the more we know, the more our thoughts about things evolve.
Decorating has definitely changed — very much in the way information passes and the speed with which things get done. Technology has utterly changed the business. Think of a tool like 1stDibs and the ease and immediacy with which it brings the world to us.
Are you telling me I said enough the first time? Is it time for me to stop? Here's what I'd say: It was a big deal for me to have been able to do a book and to have gotten to work with Vendome. I was understandably thrilled to get to do it again with Notes on Decorating and to further describe how I think and approach something I love.
As a decorator, there is no better way to show off to the world what you do and why you do it. My first book brought me interesting projects from far and wide for clients who might not have ever thought or known to hire me had they not seen it, so I jumped at the chance to do another.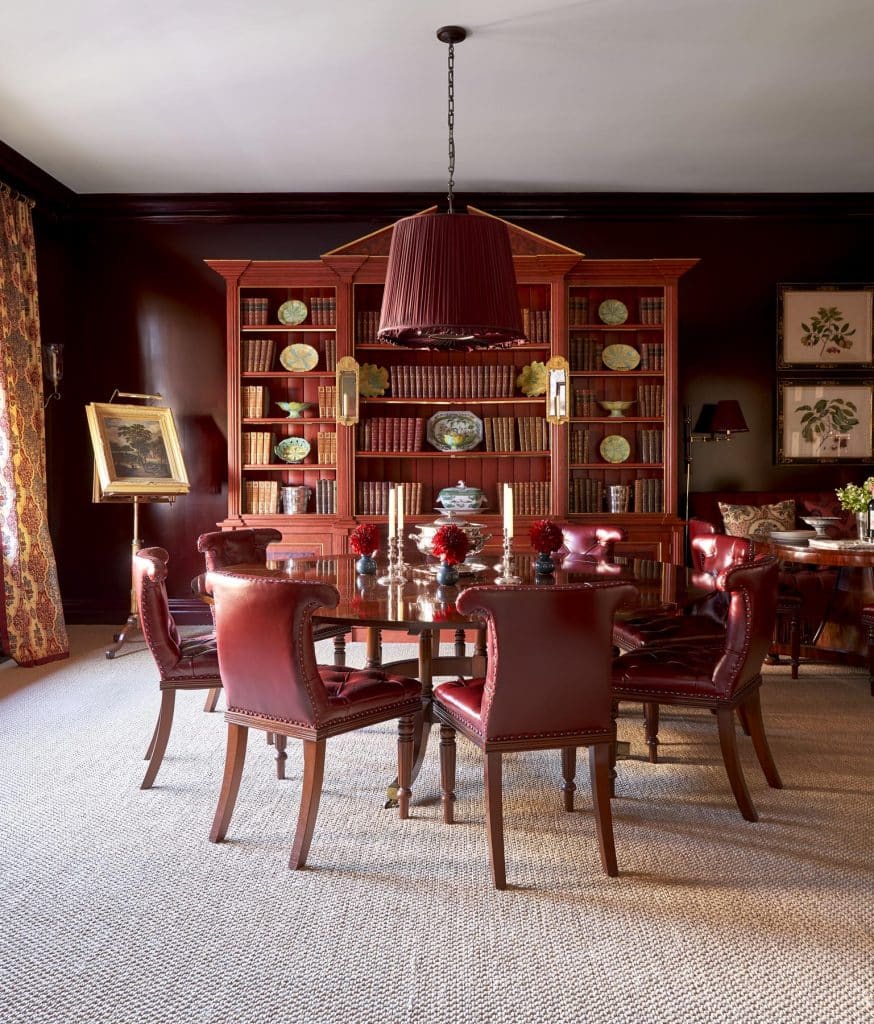 You actually do the writing for your book — do you use a different part of your brain when you write a book than when you're designing a new project?
Writing and decorating both require a lot of thought, discipline and focus, but, yes, decorating allows for more creative thinking. I will say the book was more difficult in that I had to really edit and cut things down — not just the words but the images I wanted to show. There are only so many pages.
You've designed grand apartments in London and New York City; elegant yet beachy houses in Nantucket, Martha's Vineyard and the Hamptons; and luxurious ski chalets out West. What is your favorite kind of space to work on?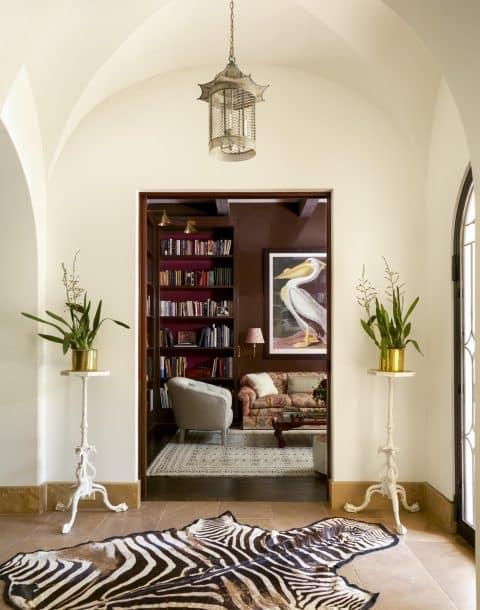 I like working all over and getting to travel and see and experience places I might have never known otherwise. Montana was like that for me — I think I've done six houses now at the same resort, and I have loved spending time out there. It would be great to get to work in Chicago or San Francisco, the English countryside or anywhere else I haven't before.
What do you collect?
Lots of things — the most valuable being old, good friends like you. But a wide range of other stuff, too: shells and natural specimens since I was a little boy, drawings and works on paper of all periods and origins, Chinese tribal jewelry, antique textiles, Indian miniatures, Asian lacquer and toys. I'm always out looking for things for clients and keeping my eyes open wherever I go in reality or through the Internet, so it wasn't hard to achieve my hoarder status.
The book features the side-by-side living rooms and a carriage-house office in your place upstate, in Millbrook, and you devote the final chapter to your dreamy seaside house in Port Townsend, Washington, which was the longtime family home of your partner, James Sansum. Can you explain how you approach very different kinds of settings and keep them feeling indigenous?
Indigenous characteristics always come into play. In my case, these projects are very different houses in different places, and so the decorating forms from that and from whatever situation I am creating the spaces for.
For example, the carriage-house studio in the country is a place for me to work, so I need to think about storage for samples, plans and my work library, as well as lighting to work by and surfaces to spread things out on. These are different considerations from those for the main house, where I need to think of guests and their needs, as well as James, who has in the past accused me of decorating him into a corner.
Needs drive the design for particular rooms of a house as much as whatever baggage comes with them. In working on our own houses, I never get a clean slate — there are always possessions we've collected that I both want to use and, of course, feel the need to use. I guess I don't get as much freedom in decorating for myself as I do for clients.
Do you have a signature style?
I try very hard not to have a signature style and enjoy working on all types of projects. I hope the book reflects that.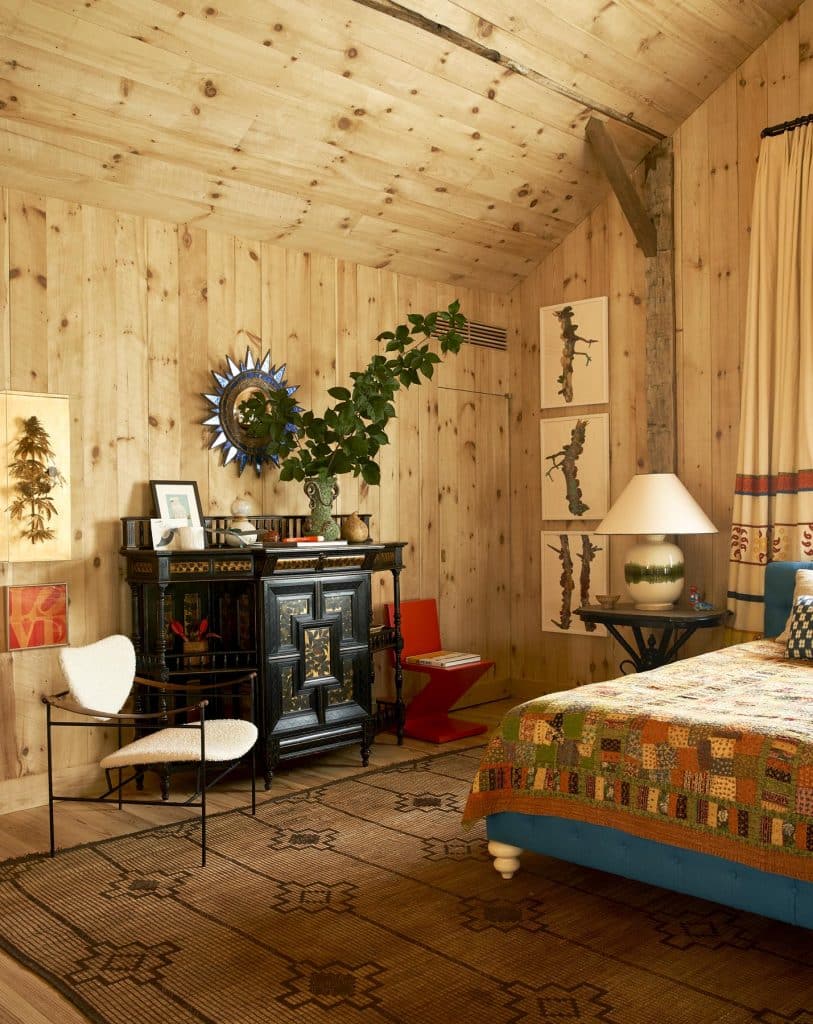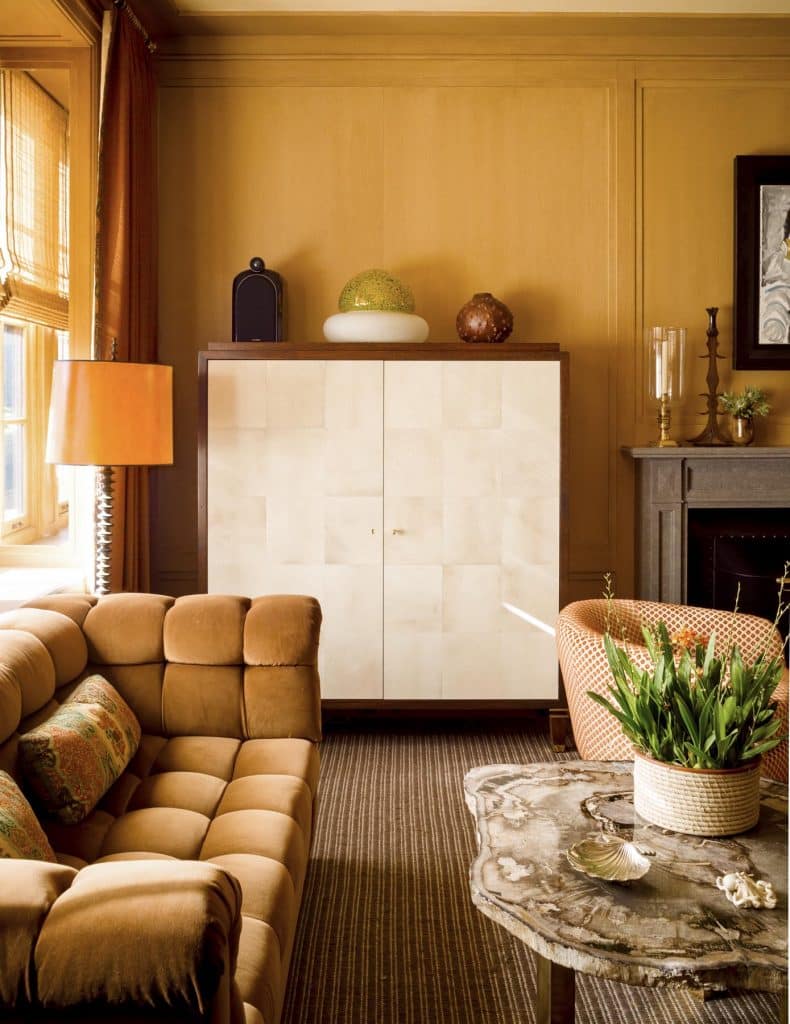 Any advice for the amateur decorator?
Best advice to the amateur decorator is to hire a professional!
How about any advice for decorating when dogs are family members?
Like the dark-red-wine-colored suede shoes I favor, which can hide similarly colored spills, camel velvet U-shaped banquette sofas for clients with camel-colored pugs can disguise a multitude of shedding sins.
---
Markham Roberts's Quick Picks