October 11, 2020Giulia Molteni was destined to have an eye for contemporary design. Her grandfather Angelo Molteni founded the furniture company Molteni&C in 1934, with a focus on reproducing classical forms. In 1951, however, Angelo started shifting his firm toward modern design and over the next two decades became, along with his wife, Giuseppina, a key figure in a thriving Italian design industry, helping to found the inaugural Salone del Mobile fair, in 1961.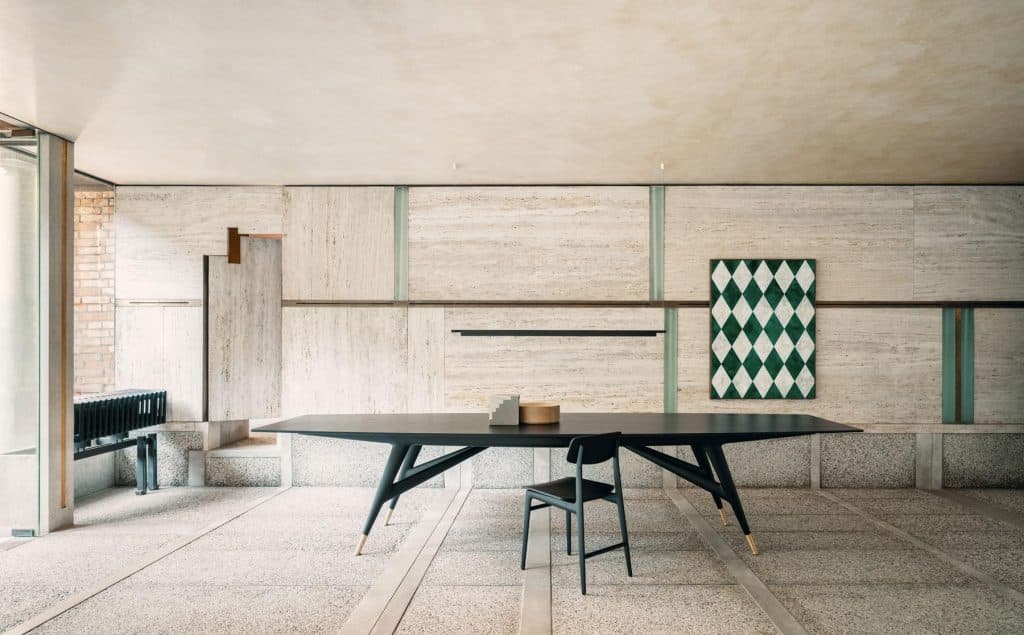 Molteni's early production pieces are now highly coveted by collectors. Angelo had a knack for spotting talent, working with architects and designers from around Europe. Wherever the designers came from, however, the furniture was always "Made in Italy." Companies like Molteni&C created an aura around that phrase, which came to represent both quality and style.
Joining the family business proved irresistible for Giulia. After spending four years working for luxury fashion brand Loro Piana in the United States, she returned to Italy in 2007 to help expand Molteni internationally. Today, she is head of marketing and communications at the Molteni Group, which encompasses the original Molteni&C and its kitchens sub-brand, Dada, as well as the stand-alone brands UniFor, specializing in office designs, and Citterio, a designer of office partitions.
"Design companies are very often family-owned, because it's a kind of tradition, passed from a father to a daughter or son," says Giulia. "It's a philosophy. We all share the same values and the same goal — a knowledge passed down through the generations, an obsession with beauty, a dedication to our heritage that gives us a better understanding of what might happen in the future."
Over the years, the company has formed long-lasting associations with some of the most important designers of the 20th century, including five Pritzker Prize winners. Among these is Aldo Rossi, one of Italy's greatest architects and a key exponent of the postmodern style. Molteni&C spotlighted Rossi's talent for industrial design with a collaboration that started in the 1980s and spanned more than 20 years, resulting in classics like the Teatro series, created with Luca Meda.
Another of the company's Pritzker-winning partners is French architect Jean Nouvel, who designed the now-iconic Less series of hyper-slim, hyper-minimal furniture for Molteni's UniFor brand in 1994 as part of the fit-out for the Fondation Cartier, in Paris.
Its more recent list of collaborators reads like a who's who of contemporary architecture and design: Israeli designer Ron Gilad, architecture firm Foster + Partners, Spanish designer Patricia Urquiola and London-based lighting innovator Michael Anastassiades. This diverse group epitomizes what Giulia Molteni describes as the company's "think global, act local" approach — harnessing the best international talent to produce furniture in Italy.
In 2016, Vincent Van Duysen was named creative director of Molteni&C and Dada. The minimalist Belgian architect might not seem an obvious match for the Italian family company. But Flanders, the area of Belgium from which Van Duysen hails, has connections to Italy dating back to the Renaissance, when it was a European trade and culture powerhouse, with goods, ideas and art traveling among Antwerp, Venice and other key ports. And the designer previously lived and worked in Milan.
Van Duysen also shares with the brand a dedication to pure, timeless forms and a subtle warmth. "I have a bond with Giulia and the entire family," he says. "We are quite direct with each other, especially when it comes down to creativity. There is a constant exchange. I always receive constructive criticism."
Despite the range of creative personalities involved, Molteni has a clear, consistent aesthetic.
As Van Duysen describes it: "Their style is not screaming design. It's an understated sophistication and elegance."
For a brief period in the 2010s, the Made in Italy tag lost some of its luster as the furniture industry trended toward Scandinavian design. But Molteni has always taken a long view, investing heavily in production technologies, innovating and streamlining its processes and making sure it has something useful to offer. Recently, this has meant overhauling the way it produces its wooden panels and reorganizing its upholstery division.
The company has also capitalized on the revival of interest in mid-century modernism. Working with the archives of Giò Ponti, it has put many of the eclectic 20th-century Italian architect's designs for private homes into production for the first time.
"The fact that Molteni&C is a family company is important," says Salvatore Licitra, Ponti's grandson and curator of the Giò Ponti Archives. Beyond its production skills and ability to communicate the story behind each piece, Licitra stresses, it is the family's passion about the project that has made the revivals possible.
All these measures haven't protected Molteni from the impact of the coronavirus, which hit Italian manufacturing hard in the spring. Still, it was able to reopen in April, earlier than some other companies, resuming production in stages. And it was financially sound before the shutdown. Moreover, there are reasons to be optimistic about future business: Large, office-based enterprises will need to redesign their environments to enable social distancing, while the rise in the number of people working from home has prompted a fresh wave of interest in renewing domestic interiors. Molteni's various brands put it in a good position to cater to both markets.
The big challenge now is finding ways to be close to customers despite the coronavirus. The company's response has been to accelerate its push into digitization.
Molteni's first step was to launch a 1stDibs storefront with an exclusive selection of pieces from its Heritage collection. Among these are numerous Ponti creations, such as the elegant D.154.2 armchair originally conceived for Villa Planchart, the Caracas home he designed in 1957 for collectors Arnala and Armando Planchart.
Also on offer is the MHC.1 chest of drawers by Swiss architect Werner Blaser, from 1955, which was Molteni&C's first modern design but was never produced industrially; the company recently released a limited edition of 100, with a further two unnumbered editions now available on 1stDibs. Japanese designer Yasuhito Itoh's curved-wood bookcases were released with a similar strategy.
Another icon on Molteni's 1stDibs storefront is the Miss chair by Tobia Scarpa, who designed the Moltenis' mid-1980s family home in Brianza, a center of Italian furniture production located between Milan and Lake Como.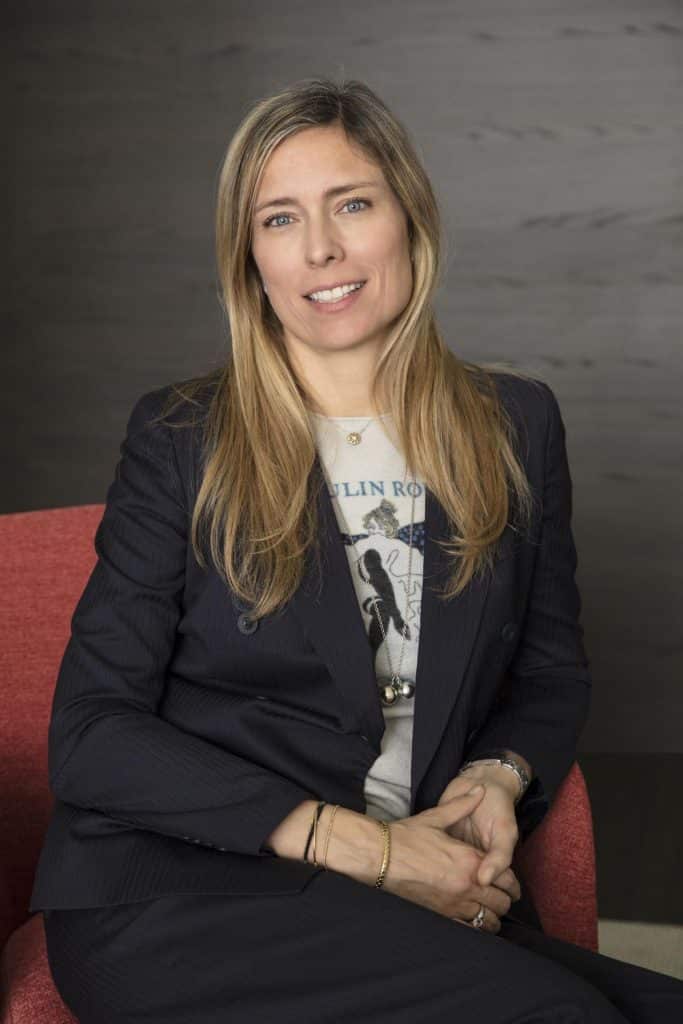 An additional digital move was the creation of the virtual consultancy service Molteni@Home. Offline, the Molteni compound in Brianza is getting a makeover. Circumstances allowing, the company plans this year to reopen its museum, which relates the history of the brand through 48 key pieces. Gilad is designing updates to both the interiors and the exhibition.
Through all these new initiatives and developments, Giulia is keen to ensure that the brand stays true to itself. "Passion and dedication play key roles, and that is due to the strong link we still have with our traditions, inherited from our parents and grandparents," she says. "It is like having a mission that puts us a step ahead." Her message is clear: With family at the helm, Molteni won't just survive, it will thrive.
---