Now that the trees have matured, the owner of an estate that Brian Sawyer designed many years ago wants him to make a few tweaks to the property. But although the landscape won't be changing much, it will nonetheless look very different after dark. That's because Sawyer (of the firm Sawyer|Berson) has brought in Nathan Orsman, the lighting designer of choice for many of the world's best architects, interior designers and landscape architects. Unlike his colleagues, who work mainly indoors and take on outside lighting as an afterthought, Orsman specializes in the latter — although more and more of his clients are hiring him to illuminate their houses' interiors, too.
According to Sawyer, Orsman has a rare ability to light a landscape in a way that reveals its full depth. That means creating darker and brighter elements to draw the eye across great distances, something Orsman does while avoiding the extremes — black voids and hotspots — that Sawyer says can "kill night lighting."
Sawyer has known of Orsman for years, but he says he was particularly impressed when he saw designer Steven Gambrel's own Long Island property at night.  The view from Gambrel's house includes a small cottage, a picnic table and a boat, each of which Orsman lit atmospherically.  (Orsman even trained a downlight, hidden in a tree, on the roof of the cottage, so that the roof doesn't just disappear into the night sky.)  "When I saw it, I said, 'This is how it's done,'" says Sawyer of the Gambrel lighting scheme.
Architect Blaze Makoid, who has worked with Orsman on a number of projects, is also an admirer: "He values things that are not lit. I really enjoy that — a lighting designer who talks about the importance of darkness.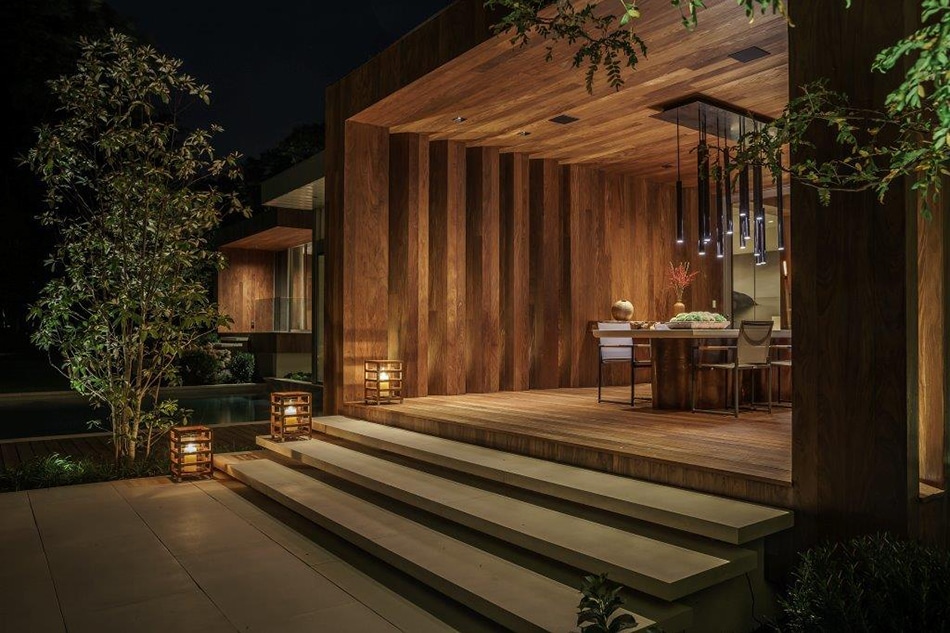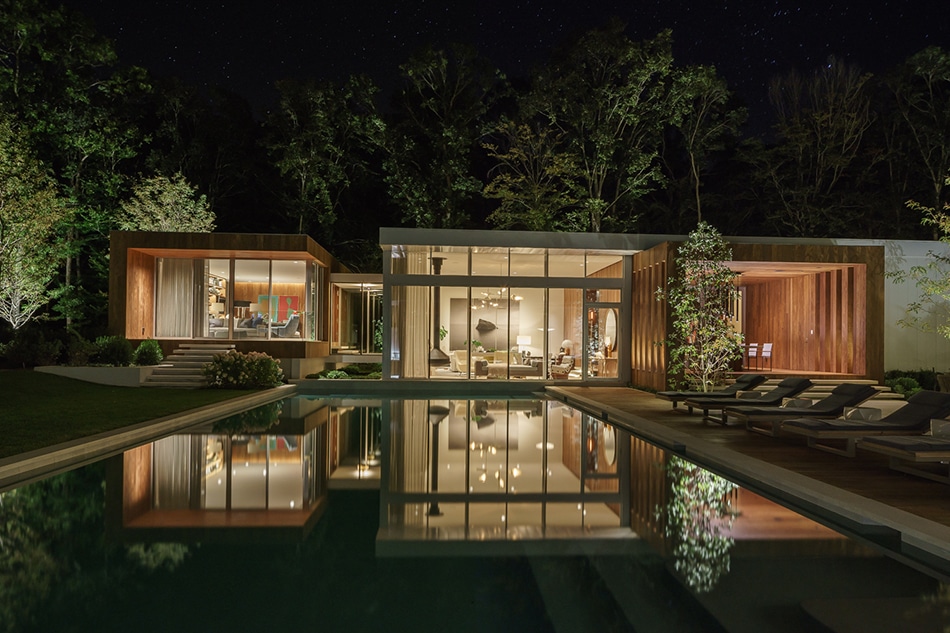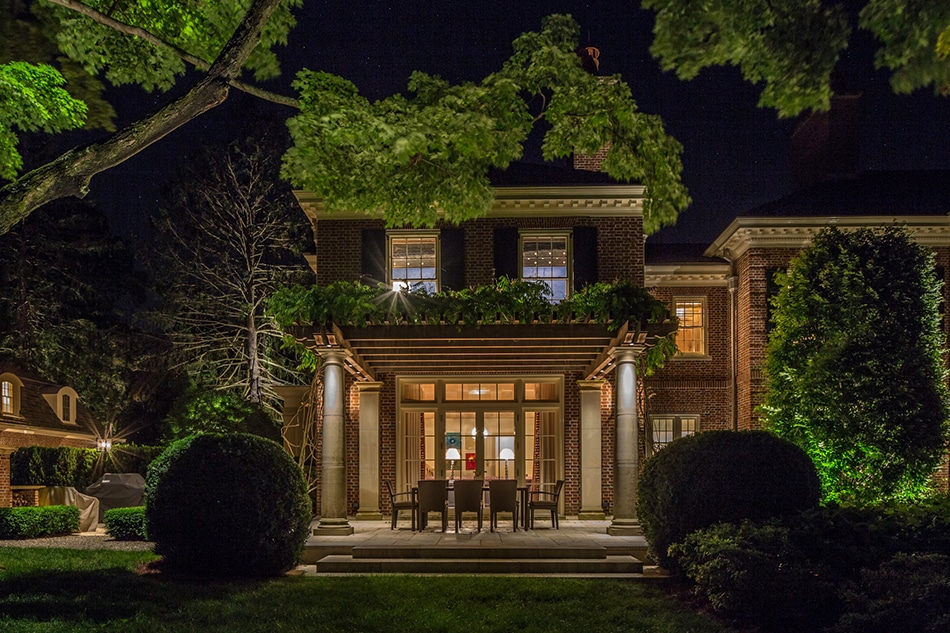 Overall, Makoid says, Orsman has "a demeanor that's very calming and demands a level of respect. And he's good at talking to clients about how they live with light."
Orsman's renown has been spreading through the architecture and design world, with Makoid, Sawyer and Gambrel just three of the Australian's fans. Others include Victoria Hagan, Bunny Williams and Jamie Drake. Drake, whose clients include Michael Bloomberg, says he is working on "numerous projects" with Orsman. They include both landscapes and interiors, where, Drake says, Orsman's abilities include "highlighting precious artworks perfectly."
In fact, Orsman claims to find lighting interiors relatively easy. There are, after all, handy power sources and walls and ceilings to hang lights from. And fixtures tend to stay where they're put.
With outdoor lighting, in contrast, power may be hard to access, places to hang fixtures elusive. And nature — including wind, rain, the growth of flora and the movements of fauna — can wreak havoc on equipment.
Another challenge: Unlike, say, a fixture in the corner of a living room, one installed outdoors can be seen from 360 degrees. To keep light out of people's eyes, Orsman studies what he calls a property's "sight lines and hierarchy of views" to position small shields, called glare guards, properly. In addition, he purposely supplements the light directed on the garden with light coming from buildings, an especially significant factor when the buildings have glass walls. "He's very good at accounting for that as an additional source," reports Makoid.
---
"Orsman values things that are not lit. I really enjoy that — a lighting designer who talks about the importance of darkness."
---
Orsman has worked in gardens with sculptures, illuminating, for instance, Richard Serras and Mark di Suveros, never touching the artworks themselves. (A rare exception was when he put a light inside a translucent Yayoi Kusama pumpkin.) For Barnes & Noble founder Len Riggio and his wife, Louise, he lit a large Walter De Maria sculpture — a challenge, Orsman says, because he had to find a way to cast even light on the entire circumference of the car-sized marble sphere. For a client with a vintage suspension bridge by John Roebling on his Connecticut property, Orsman lit the cables with LEDs, evoking the way those of the Brooklyn Bridge, which Roebling famously designed, twinkle at night.
Installing fixtures outdoors requires making due with what's available. One Orsman trademark is hiding downlights high up in trees, so the foliage isn't illumined only from below. (In Montecito, California, he put lights in redwoods hundreds of feet off the ground.) If he has to hang downlights at different heights, he may use metal screens in the fixtures, manually trying different ones until the light seems balanced. Asked what distinguishes him from his competitors, he says, "I'm more perfectionistic."
Orsman worked in finance in Australia before he moved to New York for love 17 years ago. He spent 10 years apprenticing to a Hamptons lighting designer. "I learned what to do and what not to do," he says. He opened Orsman Design in 2010 and now has 32 employees in Manhattan and Southampton.
Orsman is taking on more and more interiors, always deferring to the architects and designers whose work he is illuminating. "I understand that it's not my show," he explains. So when he lights modern buildings, including Makoid's, he says, "I work to maintain the strength of the architecture." He might, for example, avoid making holes in a ceiling to accommodate downlights, since holes could interfere with the architect's clean surfaces and efforts to create the feeling of enclosure.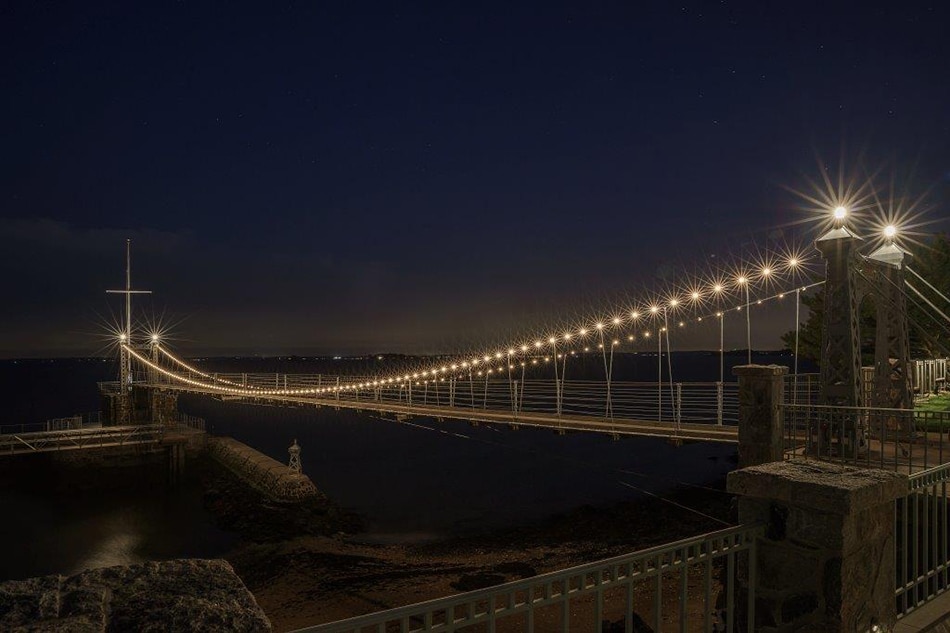 When he's lighting more traditional interiors, a different problem arises: the need to be authentic. He can't very well light a Federal-style house with oil lamps, but he will do what he can to avoid "fighting" the decor with modern fixtures. If recessed lights are needed in the ceiling, he might confine them to the edges of the room, while working with the designer to pick period-appropriate fixtures for more visible locations
The rise of LEDs, allowing lights to be placed in smaller openings and new configurations, helps. Indeed, Orsman uses LEDs in nearly every exterior application, and most interior jobs as well. Indoors, a few clients still want traditional MR16 halogen bulbs, because they render colors with the greatest accuracy, but the CRI — color rendering index — of the best LEDs is now almost as good, Orsman reports. And the newest LEDs are brighter than the old ones, although that doesn't generally mean he uses fewer fixtures. As Orsman explains, "You can double a lamp's output, thinking you're increasing visibility. But if you blind people, you haven't solved the problem."
One of his clients is Eric Ripert, the chef of Le Bernardin, for whom he designed the lighting for a new house in the Hamptons (by architect Makoid). Ripert's instruction to Orsman was, "We want to see the twinkle in people's eyes." Orsman took that as a challenge to mix up the sources of light. "Just downlighting won't produce the twinkle," he explains. "You need candles, sconces at eye level, lights that achieve that reflection without creating glare."
Orsman says he appreciated the request "because it really acknowledged our agreement on how a space should feel." He adds: "Between Eric's background in hospitality and my approach to lighting, we were able to achieve exactly what he envisioned."