February 14, 2021"I came to realize that I was being condemned, not by lack of ability, but by my color," the groundbreaking Los Angeles–based African-American architect Paul Revere Williams famously wrote in a 1937 essay. "I wanted to vindicate every ability I had. I wanted to acquire new abilities."
Williams (1894–1980) proved his point unequivocally, designing more than 2,000 buildings in a range of styles and for a variety of purposes — from ornate European-style period-revival mansions for movie stars, in neighborhoods where Black people could not buy property, to commercial projects, including his 1940s update of the Beverly Hills Hotel, which forged its signature Hollywood Regency look: the round lobby, the green-and-white-striped porte cochere and the jauntily slanted script of its logo, executed in Williams's own handwriting.
Outside Southern California, Williams designed Memphis's modernist star-shaped St. Jude Children's Research Hospital, in 1962, and the A-framed Guardian Angel Cathedral, a dramatic mid-1960s Las Vegas strip landmark.
An advocate for affordable residences, in the mid-1930s, Williams designed the International Style Langston Terrace in Washington, D.C., one of this country's first federally funded public housing projects, and later, he wrote two books on the subject: The Small Home of Tomorrow (1945) and New Homes for Today (1946). He also collaborated with architect Wallace Neff on Airform "bubble" houses — made of concrete sprayed over enormous balloons — which could be erected in just a few days.
After World War II, Williams added desert modernism to the list of styles in which he worked. He used concrete, boulders and glass to frame the mountain views from his 1947 additions to the Palm Springs Tennis Club, which he designed with fellow architect A. Quincy Jones, and he created a sprawling indoor-outdoor lanai at a 1954 Palm Springs ranch house for Lucille Ball and Desi Arnaz.
The various aesthetics he embraced — and mastered — set the stage for equally diverse interiors styles, traditional, Art Deco, Hollywood Regency and mid-century modern styles.
But despite his impressively prolific and diverse output of elegantly proportioned, comfort-focused homes, beyond design and real estate circles, Williams didn't receive the brand-name recognition accorded to his white peers, such as Jones, Richard Neutra, Rudolph Schindler and John Lautner.
That, however, has been changing recently. A Williams renaissance began in 2017, when the American Institute of Architects posthumously awarded him a Gold Medal, the first to be bestowed upon a Black architect, living or dead. In 2020, PBS aired the documentary, Hollywood's Architect: The Paul R. Williams Story.
"Williams was thinking about everything, every curve on a banister, every piece of trim," says photographer Janna Ireland. "That level of detail is really exciting for people who know how to look for it."
And, also last year, Williams's granddaughter and biographer, Karen Elyse Hudson — author of 2000's Paul R. Williams, Architect and 2012's Paul R. Williams: Classic Hollywood Style, both published by Rizzoli — finalized the placement of Williams's vast archives with the Getty Research Institute and the University of Southern California. (He received his architecture degree from USC in 1919.)
Most recently, artist Janna Ireland released Regarding Paul R. Williams: A Photographer's View (Angel City Press), a monograph that captures the essence of his impressive architecture.
For the book, Ireland gained access to dozens of Williams's buildings, including his personal residence in Lafayette Square, which juxtaposes curved block walls on the lower level with cantilevered rectangular decks above. "So much of the amazing feeling of visiting these spaces comes from the people who live there, and who understand the legacy of this architect," Ireland tells Introspective.
Exploiting the play of natural light and shadow, Ireland's artfully composed black-and-white photographs highlight Williams's mastery of proportion, symmetry and geometry. They also pay homage to the architect's dramatic and whimsical flourishes: Grecian columns, paneled walls, checkerboard marble floors and decorative brass gazelles bounding up grand staircase banisters.
"In the three homes of his I photographed in Hancock Park, I noticed some really spectacular molding and too many elegant ceilings to count," Ireland marvels. "And in a house he designed in Ontario, California, the wonderful texture of the stucco exterior walls continues on the inside of the building.
"When you look at his drawings and see his homes, he was thinking about everything, every curve on a banister, every piece of trim," she concludes. "That level of detail is really exciting for people who know how to look for it."
In celebration of Williams and the new attention being afforded his life and work, Introspective spoke to five Black designers in Los Angeles about his historic legacy and enduring style — and how they would decorate one of his houses today.
---
RON WOODSON
Partner, Woodson & Rummerfield's House of Design, and Cofounder of Save Iconic Architecture, a non-profit dedicated to preserving endangered architectural structures around the city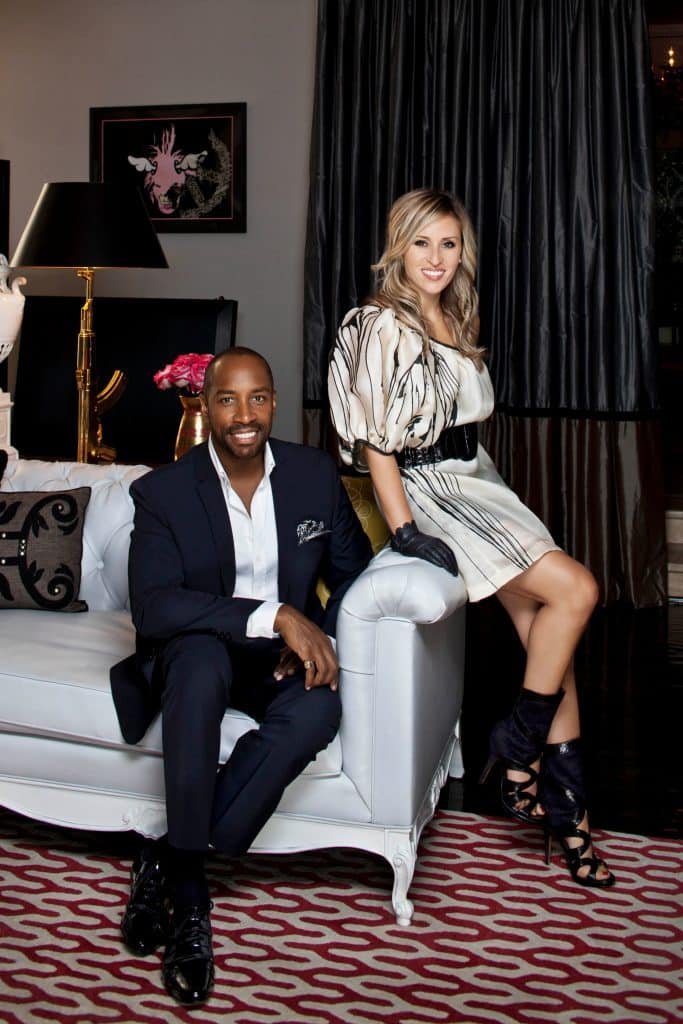 "Paul Williams was the first African-American to be a part of the American Institute of Architects, joining in 1923. But he couldn't stand next to his clients, he had to stand on the opposite side of the table. And so, he learned how to draw upside down — not doodles but full-scale renderings.
"He faced all these challenges, but he persevered and was highly collaborative with his clients, developing a unique style that was head and shoulders above the rest of his contemporaries and designing some of the most noteworthy architecture of a generation.
"He was called Architect to the Stars because, if you were anybody in Hollywood, you lived in a Paul Williams home.
"He had many architectural signatures: a broken pediment over the front doors flanked by round windows, curved walls and staircases with low decorative railings, rotunda-style ceilings with cove lighting, built-ins surrounding a fireplace.
"His mansions were large homes built at a human scale. No one builds houses like that these days. That's why my partner, Jamie Rummerfield, and I founded Save Iconic Architecture, with the goal of protecting and seeking landmark status for important architecture, including Paul Williams's works.
"Decorating a Williams home, I would keep elements that show the pedigree and design for modern living. It doesn't have to be a time capsule from the period it was built. I would start with vintage furniture. The sweeping lines of a Vladimir Kagan sofa would work so well mixed with spectacular contemporary pieces by Jean de Merry, Kimberly Denman and Damian Jones. I'd look for some Billy Haines furniture and certain pieces from Paul Evans, too. Add in that whimsy you get from Tommi Parzinger, James Mont and Tony Duquette, and now we're talking fabulosity."
---
BRIGETTE ROMANEK
Founder, Romanek Design Studio
"When you mention the most important and influential architects, you have to mention Paul Williams. As an African-American woman, I feel that his success allowed me to see someone who looked like me in the same arena. Whether it was his intention or not, he forged a way forward.
"His work stands the test of time, from the Saks Fifth Avenue store in Beverly Hills to the homes he did for Lucille Ball, Jay Paley and Frank Sinatra.
"Paul Williams had a gift for creating something timeless, classic and beautiful in its form — such as his famous staircases. When you are ascending or descending one, there's this level of elegance and regality to it. There's presence and grandeur that you can feel when you're in one of his homes.
"I have had the great opportunity to tour a few Paul Williams homes and experience the Paul Williams magic. A client of mine was aggressively trying to purchase one of his homes, and I was so excited that I couldn't help myself and began designing before the deal was done. Unfortunately, the house went to a higher bidder, but I still think about what I would put in the home, because it's been a dream of mine.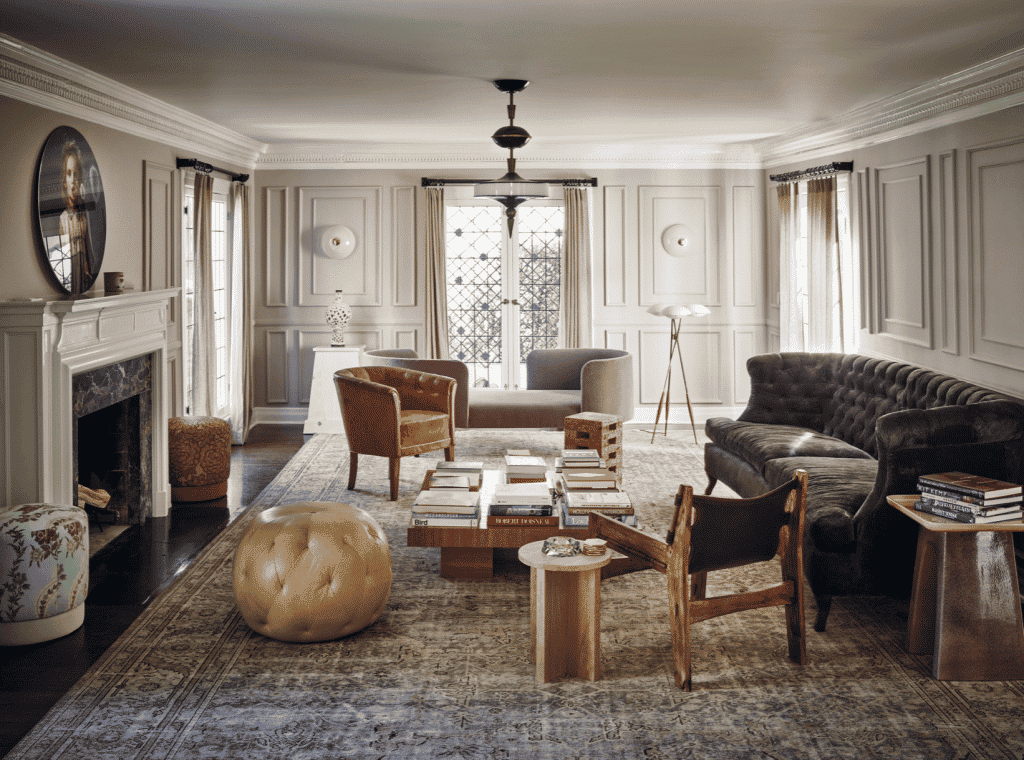 "I love homes with soul — an energy embracing all that they are. A Paul Williams home is the ideal for that. When you look at his work, you can see that he remained true to his aesthetic, and I stay true to mine, which is eclecticism. If I were to design a Williams home, I'd mix pieces from the fifties to 2021. To begin, I'd start with some pieces from Dunbar and a piece or two from Fernando Mastrangelo, which would be stunning next to something from Vladimir Kagan."
---
RYAN HINES
Architectural Designer, Ryan Hines Design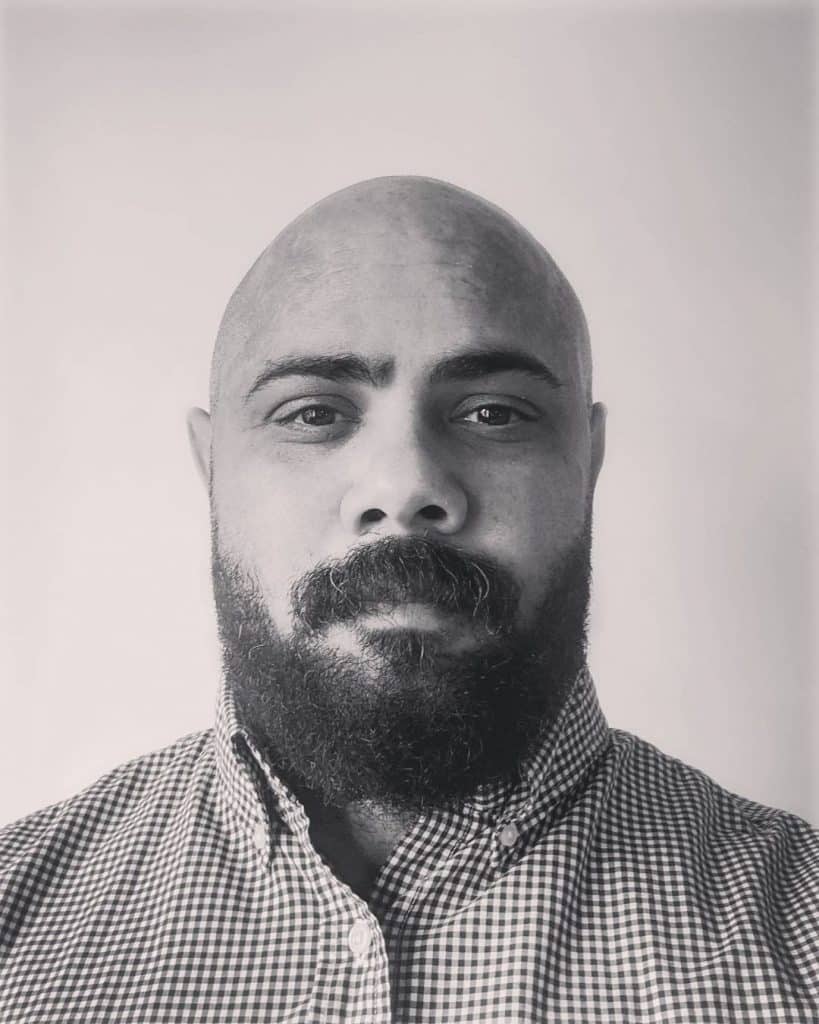 "I arrived at the University of Southern California's architecture school as one of a small number of African-American students and without ever having heard of any other African-American architect or designer. So when I learned about Paul R. Williams, it was inspirational to see someone who somehow found a way to thrive while working from our side of what was, at that time, a strictly codified racial caste system.
"I find that being an outsider forces you to think from other people's perspectives, which can make you a more well-rounded designer. This may be why Williams was able to create beautiful buildings in a variety of styles for a variety of clients of various backgrounds. Many forget that in addition to mansions in Bel Air, he was also designing public housing in South Los Angeles and residential buildings for the United States Navy.
"Williams's period-revival mansions often featured light colors, painted white brick and delicate columns. The scale and proportion of these spaces would be complemented by softer, more curvaceous pieces, like a Jean Royère sofa, bergeres by Pier Luigi Colli and tables by Angelo Mangiarotti. I'd also be searching for pieces by T.H. Robsjohn-Gibbings and Billy Haines and lighting by Vilhelm Lauritzen.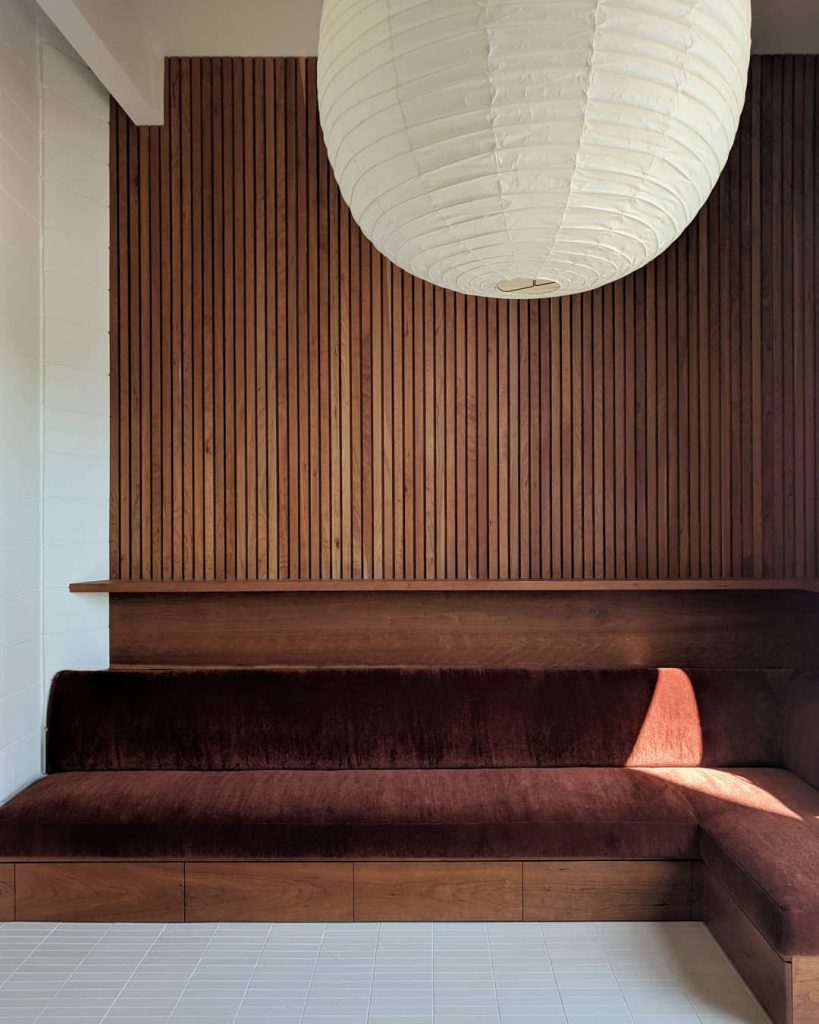 "His modern residences, like Frank Sinatra's home in L.A.'s Trousdale Estates, employ masculine materials like stone, wood and concrete block. In these spaces, mid-century pieces would be equally substantial, like a Boomerang sofa by Adrian Piersall, a lounge by Hans Wegner, dining chairs by Silvio Coppola and case pieces by Børge Mogenson. Lamps by Isamu Noguchi and Greta Magnusson-Grossman could soften the look, as well as flat-weave rugs by Ingrid Dessau."
---
LINDA HAYSLETT
Interior Designer, LH.Designs
"Paul R. Williams was ahead of his time, persevering past adversity to create buildings that were statements, from period-revival styles to the futuristic ideas and architecture he created for the Los Angeles International Airport. I would even say he helped start the look of Hollywood Regency with his designs for the Beverly Hills Hotel signature style in the 1940s.
"He created fun and interesting spaces that are great for pieces that range from mid-century modern to contemporary, from traditional to neoclassicical. His walkout patios and retractable screens were inventive ideas during his time and have now become the norm.
"Since I'm based in California, where it's sunny most of the year, many of my designs incorporate outdoor living, which expands on the ideas Williams pioneered and shows how his reach into the present and beyond still grows.
"He looked to a future that wasn't immediate. That's what I take away from his approach to design and architecture — the impetus to look at my projects and see how they will translate decades and decades from now. I think about not only how my clients will feel but if the space will be memorable and stand the test of time, the way Williams's work has."
---
BRIDGID COULTER
Founder, Bridgid Coulter Design, LLC
"Representation matters. On the way to becoming the iconic architect he's known as today — and even just to be considered for a project — Paul R. Williams had to navigate a segregated America. He developed into an undeniable talent against myriad odds.
"I imagine these cultural issues also drove him to strive for the excellence and achieve the balance between classic and modern themes that stand the test of time.
"Williams's career influenced me both on an artistic level and as a cultural statement of resilience. It would be an honor to reimagine the design of one of his projects, where I could respect the classic elements but perhaps push the activism of today with unapologetic cultural elements.
"In one of his classic-modern spaces, I would generate a concept that mirrors his practice while adapting it to today's modern lifestyle. I'd absolutely scour sites like 1stDibs to find multiple statement pieces and integrate them with custom upholstered functional furniture for living.
"I am certain that a Kara Walker or Jacob Lawrence artwork would be worthy candidates for a dining room, where I'd imagine crimson velvet dining chairs placed at a vintage dark wood table with a modern-edgy chandelier to push futuristic forward. We might also commission a Noni Olabisi mural for the interior entry in lieu of traditional wallpaper. I'd offset that with a vintage solid brass console flanked by two hand-carved Studio Lani illuminated sconces."